2019 ADCC World Championship
FloGrappling Official Seeding Predictions For 99KG
FloGrappling Official Seeding Predictions For 99KG
One interesting thing is that this is the only bracket that will not be disrupted by teammates being in the bracket.
Sep 25, 2019
by Michael Sears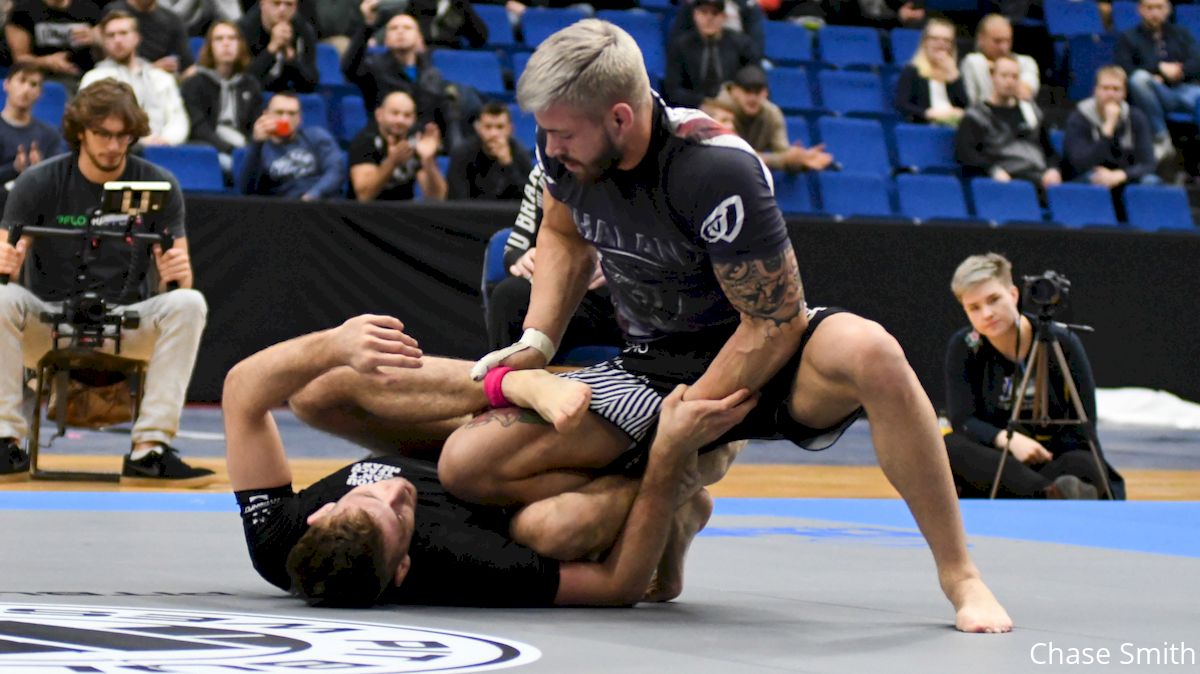 Unlock this article, live events, and more with a subscription!
Get Started
Already a subscriber? Log In
We are less than a week out from the 2019 ADCC World Championships. The 'Olympics of Grappling" is almost upon us and fans, athletes, and most certainly the FloGrappling team are speculating what the brackets might end up looking like. As we will not know until the day before the event, much time has been spent at the FloSports HQ drawing up seeds and potential brackets.
99KG is easily one of the most stacked divisions in my opinion. From spots 6-10 I'd be fine with swapping any of the guys spots in my seeds. One interesting thing is that this is the only bracket that will not be disrupted by teammates being in the bracket.
I will go through here how I would seed the 99kg division. Keep in mind that this has nothing at all to do with how they will really be seeded, it is just speculation.
The criteria I am looking at is as follows -
Recent ADCC success
Recent success at other major No-Gi events
ADCC success pre-2017
Gi world champions
Trials results and older No-Gi success
Using head to head, method of victory and just personal opinion for tie-breakers and weighing certain accomplishments against others. Let's get started -
Gordon Ryan
Vinny Magalhaes
Jackson Sousa
Lucas Barbosa
Tex Johnson
Vinicius Ferreira
Patrick Gaudio
Tim Spriggs
Fellipe Andrew
James Puopolo
Paul Ardila
Paulo Barauna
Mraz Avdoyan
Ben Hodgkinson
Perttu Tepponen
Dan Martinez
Here's how I came about ranking the top eight seeds -
---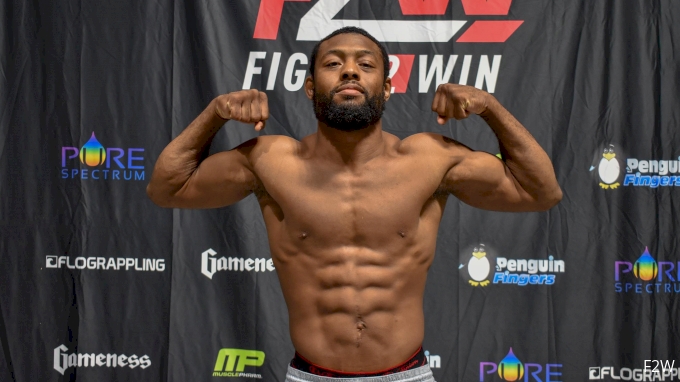 8. Tim Spriggs (Team Lloyd Irvin)
Tim actually fought up at 99+KG at ADCC 2017, where he won the first match 6-0 before running into Buchecha in the quarters. Now down at his natural weight class, Tim should be expected to perform better than he did in 2017. Tim won No-Gi Worlds in 2018 and also beat five opponents at the East Coast Trials to qualify for ADCC 2019.
Tim has solid wrestling and passing but if put on his back might struggle against some of his competitors here. He has had big trouble with Gaudio and Hulk recently but defeated Jackson in the No-Gi Worlds final. Tim has a victory over two-time ADCC champ Yuri Simoes in No-Gi from the 2015 Five Super League, he has been competing at the highest level for a while now.
---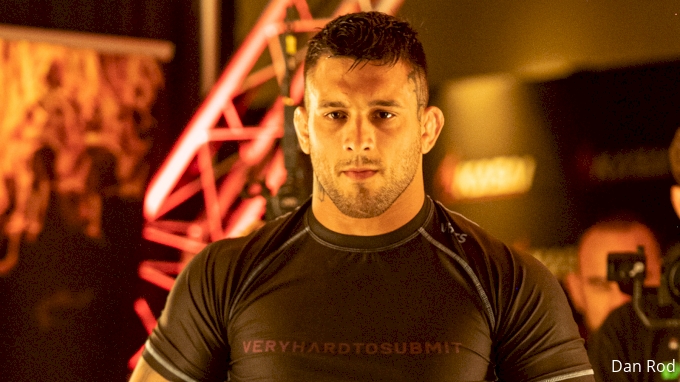 7. Patrick Gaudio (GF Team)
Gaudio is a tough one to seed. Normally a gi competitor throughout his career, he has been very successful in the gi, making the podium at Worlds twice including two silver medals. Recently Gaudio has switched his focus to No-Gi post worlds and also moved to Miami to train with Cyborg and everyone at Fight Sports.
I say he is a tough one to seed because I am giving him this spot not based on wins but on how good I know he is. His best no-gi performances to date have been close losses to guys like Gordon Ryan, Joao Gabriel Rocha and Kaynan Duarte. Patrick is right there with the best in the sport and nearly had the victory in all three of those fights.
Patrick is a tough guy, a scrapper who is not going to back down to anyone in this division. He also has a very underrated technical aspect to his game, should he end up on bottom his guard is top notch. Gonna put him below Trator based off Trator's recent wins over Keenan and Luiz Panza, as well as a head to head win for Trator against Gaudio in the gi at Worlds.
Watch: Gaudio training with Aly and Cyborg for ADCC
---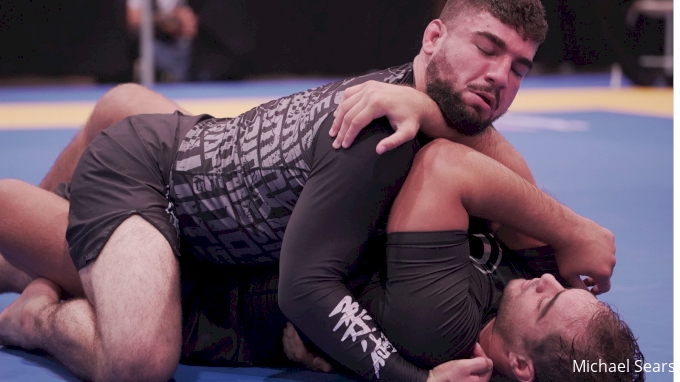 6. Vinicius Ferreira (Alliance)
Trator was a late addition to this division but has to be one of the favorites to make the podium. He defeated four-time ADCC medalist Keenan Cornelius at Pan No-Gi last week, and also took down Luiz Panza in Las Vegas a month ago. A loss to Devhonte Johnson in the Pan No-Gi open class keeps me from ranking him higher, but I think there is a great chance Trator pulls off some upsets.
His short stature makes him hard to shoot on, he is basically unsweepable from top, and his conservative style turns every fight into a game of chess. If he gets the takedown I can see him winning 2-0 against almost anyone in this bracket.
Watch: Trator defeats Keenan at Pan No-Gi
---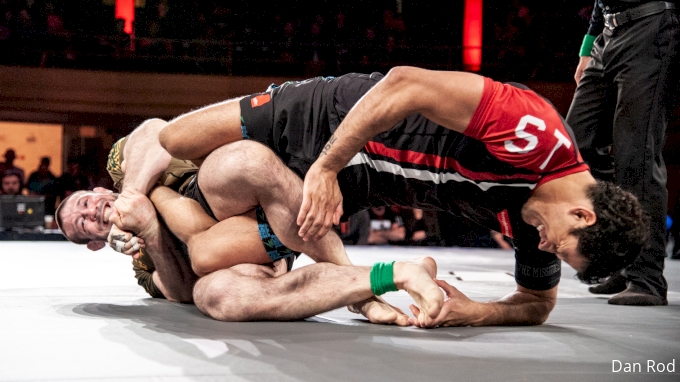 5. Tex Johnson (Ribeiro)
Tex is probably the hardest to seed in this division because of his inconsistency. He has submission victories over guys like Felipe Pena and Jackson Sousa in the last year. At the same time, Tex has lost five of his last 10 matches. He didn't look great at No-Gi Pans, but that was up at ultra-heavy and he will be fighting smaller opponents at ADCC.
Tex has a dangerous heelhook that he has used to tap the previously mentioned Pena and Sousa. He also ran through the trials to qualify for this event tapping everyone quickly to punch his ticket to Anaheim. Tex also has an ankle lock victory over Jackson at the 2018 No-Gi Pans. I don't see Tex winning a points battle against most of this division, but he's always a threat to hit a hit a homerun with a heelhook and advance to the next round.
Watch: Tex submits Preguica at Kasai
---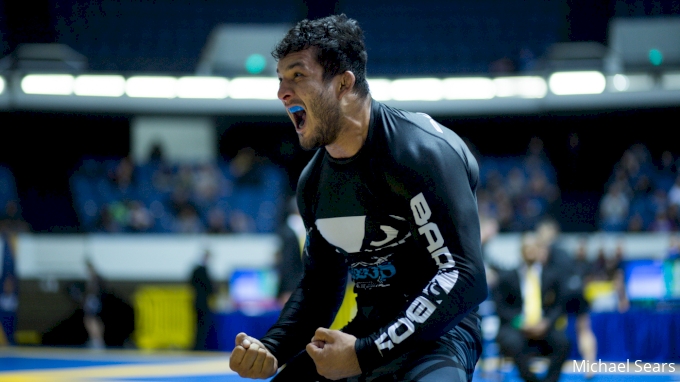 4. Lucas Barbosa (Atos)
Hulk is a four-time No-Gi Worlds champion and won the open class there in 2017. Hulk recently lit up Tim Spriggs 12-0 at the IBJJF Heavyweight Grand Prix in Las Vegas, and looked great against Cyborg in the semifinals before gassing and giving up a 4-0 lead to lose a ref decision. Hulk might be making his first ADCC appearance but is a gi and no-gi champ at Worlds and deserves this ranking 100 percent in my opinion.
Hulk's single leg looked on point in Las Vegas last month, but he gassed against Cyborg and ended up losing. How much the 12-0 win against Spriggs and wrestling a heavier opponent in Cyborg played into that I do not know. I'm sure he planned his camp to peak at ADCC and not for the Heavyweight Grand Prix, though; he will be ready here.
Watch: Hulk beats Spriggs at the Heavyweight Grand Prix

---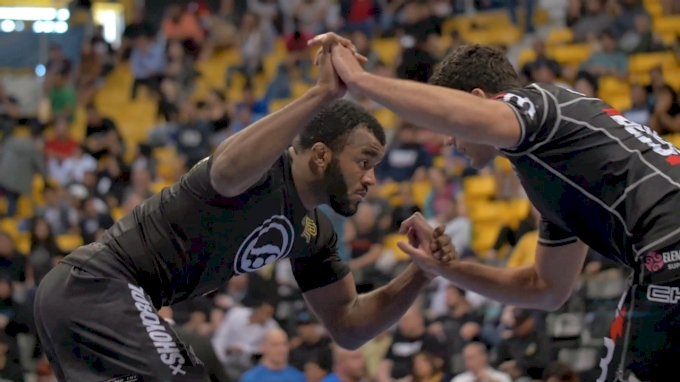 3. Jackson Sousa (Checkmat)
Jackson finished third at the 2017 ADCC, I went back and forth on Vinny or Jackson getting thetwo and three seeds. I'm going with Jackson at three because of Vinny's victory over Gordon. Jackson's results since he defeated Rafael Lovato for bronze in Finland, however, have been inconsistent. He has finished first and second at No-Gi Pans and two bronze medals at No-Gi Worlds.
Jackson has lost to other competitors in this division like Gordon, Hulk, Tex, Gaudio, and Spriggs, but I'm putting him in at third based on the 2017 bronze. Jackson is also a No-Gi Worlds and No-Gi Pans champ in his career.
Jackson's major flaw is obvious, he is susceptible to leg locks. He has been submitted by leg locks five times since ADCC 2017, hopefully he has addressed that part of his game in the camp for ADCC 2019.
---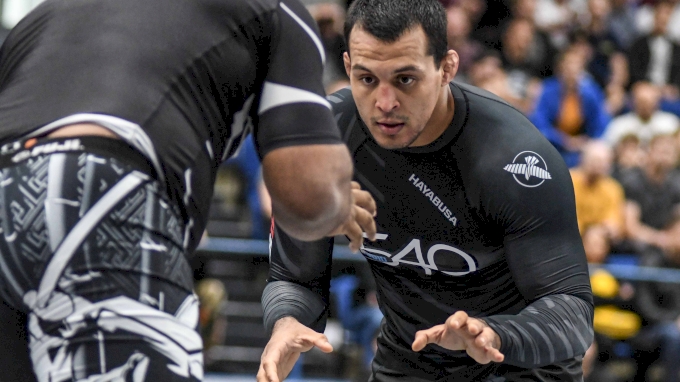 2. Vinny Magalhaes (10th Planet)
Vinny is an ADCC champion, three-time ADCC bronze medalist and No-Gi World champion. His most recent ADCC medal was at ADCC Sao Paulo in the 99+KG division, where he heelhooked Joao Gabriel Rocha in the bronze-medal match. Vinny hasn't competed in grappling in over a year, but that last match was a points victory against top seed Gordon Ryan.
One of the most prolific submission artists in ADCC history, Vinny is not a match that anyone is looking forward to. Vinny has tapped his opponent in 65 percent of his wins over a long ADCC career, a total of 11 subs.
Watch: Vinny subs Bruno Bastos at ADCC 2017
---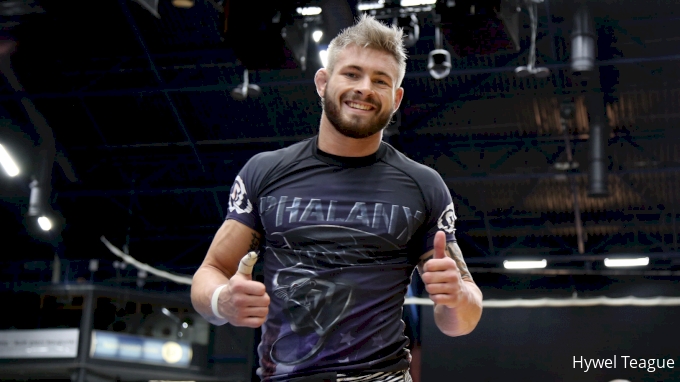 1. Gordon Ryan (Renzo Gracie)
Gordon had one of the most impressive ADCC debuts of all time in 2017, going 7-1 and submitting Keenan, Cyborg, Romulo, Aly and Craig Jones. Since then Gordon has went on to win double gold at No-Gi Worlds and Pans. An easy choice for the top seed in this division and one of the favorites to win the absolute, this is Gordon's division to lose.
Watch: Gordon Ryan ADCC 2017 Supercut
---
Watch The 2019 ADCC World Championships Live On Demand On FloGrappling