Unlock this article, live events, and more with a subscription!
Get Started
Already a subscriber? Log In
As we edge closer to ADCC 2019 — which starts this weekend in Anaheim, CA — let's take a look at a few competitors who pose a threat but are maybe overshadowed by higher-profile opponents.
What is a dark horse, a disruptor or a wild card?
A dark horse is someone who is forgotten about when the favorites are being discussed. They have the ability to go far in the bracket and are sometimes former champions or podium finishers who are overlooked, as it may be a few years since their last major conquest. As such they get left out of most discussions, but if you look past them you could find yourself in a world of trouble.
Disruptors are the kind of guys who elicit a groan if you were to find one on your side of the bracket. They're tough as hell, unpredictable, and on the right day are capable of beating anybody. A match with a disruptor is never easy and best saved for the later rounds.
There's almost no predicting what a wild card will do. They could go in and clean up, or they could go out first round — it's almost impossible to say. One thing for sure is that you won't want to miss their matches, as they could be some of the most entertaining of the entire event. Occasionally wild cards can defy expectations and go far in their divisions; when this happens, you can say that you always knew they had the potential to do big things!
---
66kg
Dark horses
Experience matters in ADCC, and veterans Augusto "Tanquinho" Mendes and Bruno Frazatto are two of the most prolific competitors in the division. The 66kg division had been dominated by two men since 2009, with the gold medal bouncing between Rafael Mendes and Rubens "Cobrinha" Charles; both Tanquinho and Frazatto made the podium during this highly-competitive era. They will be two of the oldest competitors (Mendes is 36, Frazatto is 35) in a division where the average age is just 25.
Disruptors
There are no fewer than nine first-timers in this year's 66kg division. As evidenced by Cobrinha's retirement from ADCC, the event organizers recognized that a generational shift has occurred. Fresh blood was needed, and so invites were handed out to two of the most talked-about lightweight grapplers of the modern era: Matheus Gabriel and Shane Jamil Hill-Taylor.
Jamil Hill-Taylor
Both IBJJF World Champions (Jamil in 2018, Gabriel in 2019) they were curious choices given that neither can claim any notable accolades in no-gi competition. They stand out for their competitiveness and capability, and their presence adds uncertainty to an already-unpredictable bracket.
Wild cards
Even in a division as young as 66kg, Tye Ruotolo stands out. The teenage grappler had dynamic runs at both the East and West Coast Trials, and reports from inside the Atos camp say that he is developing faster than expected, both physically and technically. Benefitting from the boundless energy of youth and the lack of pressure or expectations, Ruotolo is a complete wild card. The only certainty is that he will have to face Bruno Frazatto first round due to ADCC's rule of matches teammates no later than the second round. With Pablo Mantovani the highest seed among the three Atos reps, it's one of the few first-round matches we know for sure.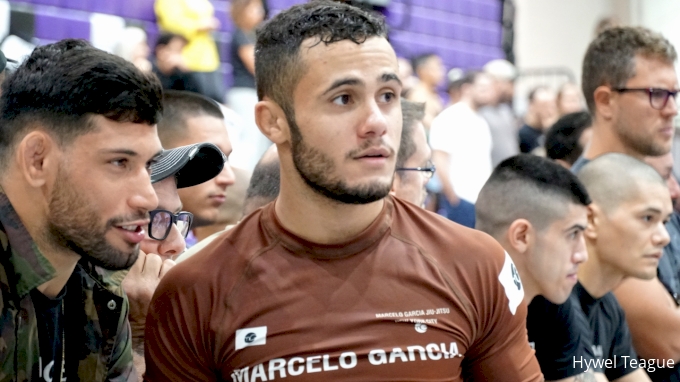 Ruan Alvarenga
Ruan Alvarenga (above) may be "just" a brown belt, but the South American Trials winner is a submission machine and goes at nothing less than 100 miles an hour. Training under ADCC legend Marcelo Garcia, Alvarenga cleaned up at No-Gi Pans with three quick submission wins. He is one of the lesser-talked about competitors in the division but his low profile may help him as his opponents may not know what to expect. One person who will need to do his homework is Kennedy Maciel. As in the case of the three-man Atos team, Alliance have entered Alvarenga, Maciel and Gianni Grippo – the latter of whom has the highest seed. That means Ruan and Kennedy will meet first round. Who knows what will happen when they do.
---
77kg
Dark horses
Craig Jones may have to step his game up if he wants to keep hold of the title as "best-known leg locker from Australia." Lachlan Giles has always been known as a technician, but his series of rapid-fire submissions at the mismatched team grappling event Kinektic (no misspelling, it really is spelled like that) reminded everybody that there is more than one no-gi submission machine coming from Down Under.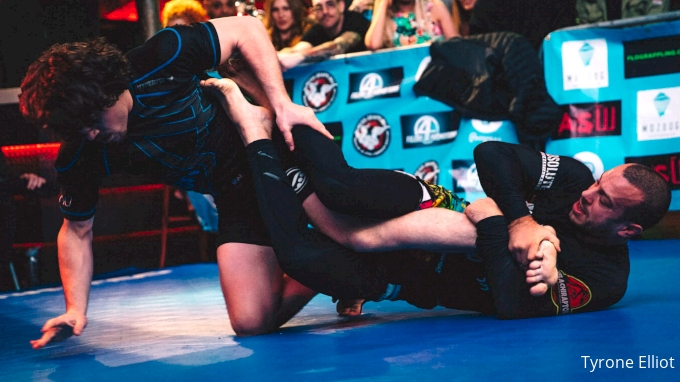 Lachlan Giles
A two-time ADCC veteran, Giles has been given some tough first-round matches – he got Durinho in 2015 and JT Torres in 2017. Winner of the Asian Trials, he's not guaranteed a high seed in this stacked division, but his skills could cause some upsets.
Another dark horse is Jon Satava of Marcelo Garcia. North American Trials winner, Satava has the classic Marcelo game – all butterfly / X-guard, guillotines, north-south chokes, and so on. His top pressure is, by all accounts, nightmarish. He's hard to score on and capable of beating almost anybody. A classic quiet man much like his mentor, he is the epitome of the dark horse.
Disruptors
The grizzled veteran Celso Vinicius is one of the last people you want to see on your side of the bracket, because beating him will take every ounce of strength. He's got great wrestling, a strong top game and he's almost impossible to submit.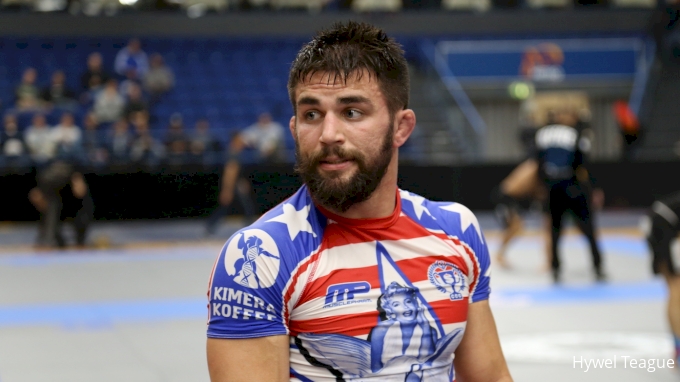 Garry Tonon
Garry Tonon's return to the lineup was a welcome sight for fans, less so for the other competitors. The wily entertainer's top-notch wrestling ability makes him dangerous in the scramble, and his submissions are tried and tested at the highest level. Tonon's matches are an unpredictable mix of "no no no" followed by "yes yes yes".
Wild cards
In a division as unpredictable as 77kg, it's tough to indicate only two wild cards. Two men are well-suited to that title, with Edwin Najmi and John Combs getting my nomination. Najmi's lack of ADCC experience may give his opponents false hope, but they should be cautious of his slick darce choke and slippery wrestling. It's no secret that Combs' wrestling and guillotines chokes are his main weapons, and they serve him well in this format, but he really gets things going when he ramps up the intensity to "three energy drinks and a bucketful of espresso" levels. Witness his matches with Cyborg at last year's No-Gi Worlds as evidence.
---
88kg
Dark horse
In a division as wildly unpredictable as 88kg, it's hard to pick a dark horse, but Gabriel Arges probably comes closest to earning that title. Due to his relative lack of no-gi experience as a black belt, Arges flies under the radar when it comes to predictions in this division.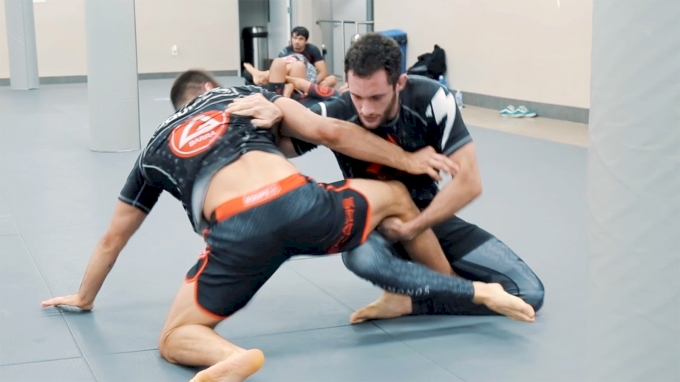 Gabriel Arges
His training alongside Romulo Barral, Edwin Najmi, and of course Felipe Pena should not be discounted – he's on the mats daily getting scraps with some of the best no-gi guys in the biz. ADCC could be a breakout moment from Arges, hence the "dark horse" label.
Disruptors
Two of the most feared men in the 88kg division are Rustam Chsiev and Murilo Santana. Both are ADCC medalists, and both with the kind of game that will suck the life out of you – albeit in very different ways.
Chsiev's wrestling is probably the best in the division, and he manhandles almost everybody he faces' he just lacks a submission game, and though he rarely gets caught he never taps anybody either. Santana's soul-destroying top game has steamrolled many a grappler, but he is inconsistent in his performances and he veers from looking like a world-beater to appearing extremely average depending on the day.
Wild cards
Mike Perez is the wildest of wild cards. The two-time ADCC veteran doesn't have the best record in ADCC – one win, three losses – but he's gone up against Claudio Calasans, Yuri Simoes, and Marcus "Buchecha" Almeida, and he didn't get a point scored against him in any of those matches. Given his record, it's a stretch to call him a favorite, but who knows what Perez could do?
Mike Perez
It's impossible to predict how his ADCC campaign will play out; it could be spectacular or he could bomb out. His brash confidence and ability to get nasty on the mat make him compulsory viewing. Don't miss him.
Winning the West Coast Trials at -99kg and dropping down a division, Mason Fowler of Brasa CTA is "only" a brown belt, but that doesn't mean much at ADCC. With strong wrestling, an unorthodox submission game, and the benefit of relative anonymity, Fowler won't benefit from a good seed in the brackets and he'll likely face a tough name first round, but people had better be aware of what he brings to the table as it could cost them dearly.
---
99kg
Dark horses
All of the talk regarding the 99kg division is "Gordon, Gordon, Gordon." It's hard not to, considering the momentum behind the self-proclaimed "king." One man who's not buying into that is Vinny Magalhaes, whose catchphrase "leg locks don't work" is a rallying cry for all the Gordon haters in the world. Though he's not going to be No. 1 seed, Vinny's resume alone is enough to keep him in contention.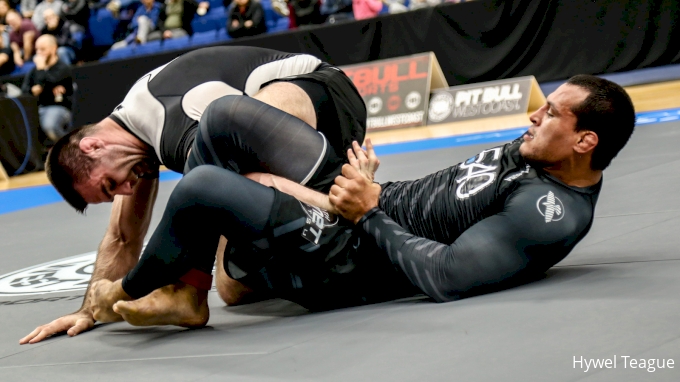 Vinny Magalhaes
An ADCC champion, pro MMA fighter, veteran and all-rounder, Magalhaes just can't be counted out. He's dangerous from anywhere, has some slick 10th Planet trickery that can catch people unaware, and he's in the best shape of his life. Watch out.
Patrick Gaudio is another person looking to topple Gordon. He's making his ADCC debut, and it was his razor-close match with Gordon at the 2018 IBJJF World No-Gi that earned him the invite. Gaudio's deceptively technical guard game comes backed up by a brutish physicality that makes him a fearsome competitor. He rarely gets shortlisted among the frontrunners, although he's certainly capable of hitting the podium. A very dangerous dark horse indeed.
Disruptors
There are two standout disruptors in these divisions: Dillon Danis and Tim Spriggs. Danis was described by his teammate Paulo Miyao as a "submission sniper," so good is he at diving on the smallest of openings and capitalizing on his opponent's mistakes. He's also a straight-up scrapper who refuses to win on points. A natural 88kger, he'll be one of the smallest guys in the division giving up around 30lbs to the other competitors. Still, he'll get in people's faces and take whatever he can get hold of, so be careful.
– September 26 update: Dillon Danis has pulled out with an injury and has been replaced by James Puopolo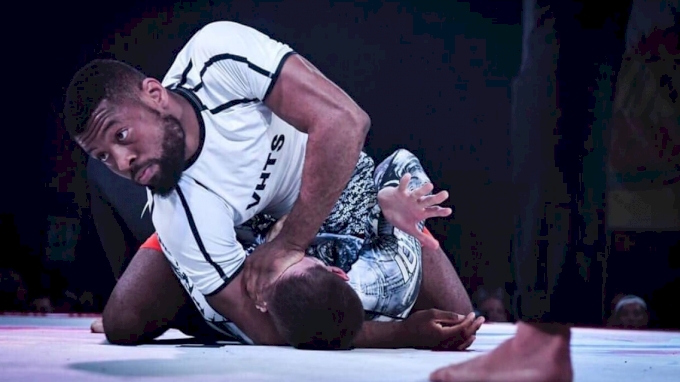 Tim Spriggs
Spriggs is a disruptive presence for a different reason. His strong wrestling and scrappy style is undeniably difficult to deal with. He brings an intensity to the match that can overwhelm the unprepared, and if his opponents allow him to set the pace then it's going to be a bad day. Spriggs' performance can be inconsistent but when he's on, he's an extremely disruptive presence in the brackets.
Wild cards
Nobody really knows what to expect from Fellipe Andrew of Zenith, the lanky Brazilian submission machine who was invited to the division based off his high finishing rate. He's got underrated wrestling, a savage footlock, and an extremely dangerous triangle.
The European Trials winner Mraz Avdoyan is a particularly wild wild card, and if he comes even close to replicating the success he had at the Trials this German grappler might surprise some people. Stocky and explosive with unorthodox submissions, he could come out of the gate and surprise some people. Let's see.
---
+99kg
Dark horses
It would be easy to place Mahamed Aly in the "disruptor" category. His physical talents and stature (6-foot-4, 250 pounds) make him a formidable opponent, but combine these with his freakish athleticism and reckless abandon and suddenly you've got a problem.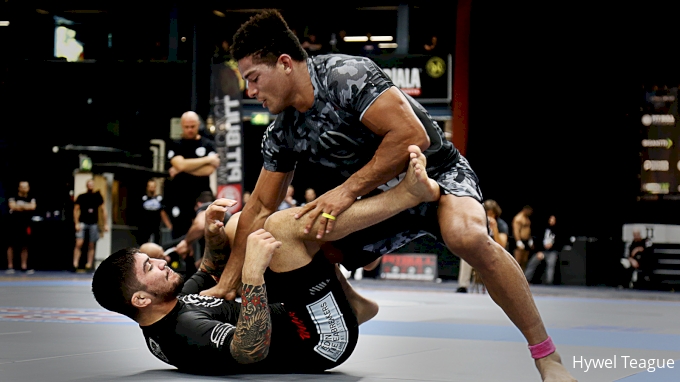 Mahamed Aly on top
Aly fought through to a fourth-place finish in the absolute division two years ago, and though the +99kg division is Buchecha's to lose Aly actually has a better chance of making it deep into the bracket than most. That's why I'm marking him as a dark horse; don't forget that behind the flash is a very capable and hungry competitor who very well may make it to the podium.
Disruptors
Is there anyone you'd rather stand across from less than Orlando Sanchez? Three hundred and twenty-five pounds of pure swagger, "Big O" gives zero f***s and likes nothing more than spoiling the party. Champion in 2015, silver medalist in 2017… Sanchez is a strong contender for the podium, but he'll happily take out any pretty boys or prospects along the way. Disruptive is his middle name.
Wild cards
Two Trials winners stand out for me as wild cards. North American (West Coast) Trials winner Nick Rodriguez has been gaining momentum since he burst onto the scene in late 2018.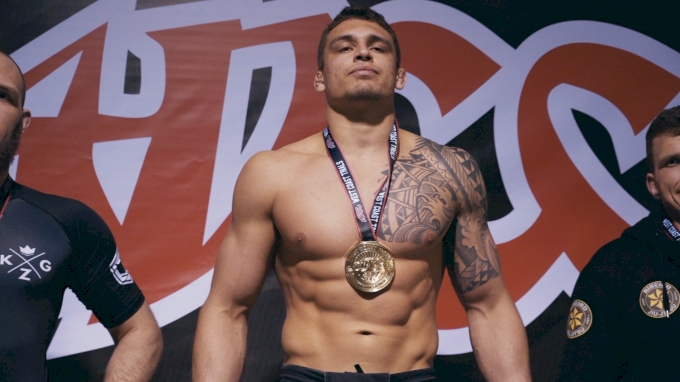 Nick Rodriguez
"Just" a blue belt, Rodriguez has fast evolved past that back-handed label and is already one of the most active competitors on the superfight circuit, taking matches big and small in the U.S. and Europe – all in preparation for ADCC. The goal was to get as much experience as possible before mixing it up with the big boys; we'll have to wait and see if that strategy paid off.
Winner of the European Trials in Romania, Eldar Rafigaev is the only Moldovan competitor in this year's event. A leg lock specialist who scored all submission to qualify for Worlds, he brings a ton of no-gi experience to the event. Time will tell if his submission-first style of jiu-jitsu matches up with the rest of the pack.
Watch ADCC 2019 ONLY on FloGrappling
September 28-29 | Click for more