Unlock this article, live events, and more with a subscription!
Get Started
Already a subscriber? Log In
We have wrapped up the first day at the 2019 ADCC World Championships, the mens and womens divisions semifinals are set. The action will resume on Sunday at 10 am PST at the Anaheim Convention Center.
ADCC has always been a tournament that one good run can make you a superstar, big names like Eddie Bravo and Craig Jones came from nowhere and shocked the world at this tournament. A few lesser known names made impressive runs on Saturday and have a chance to become immortalized as ADCC World Champions on Sunday.
---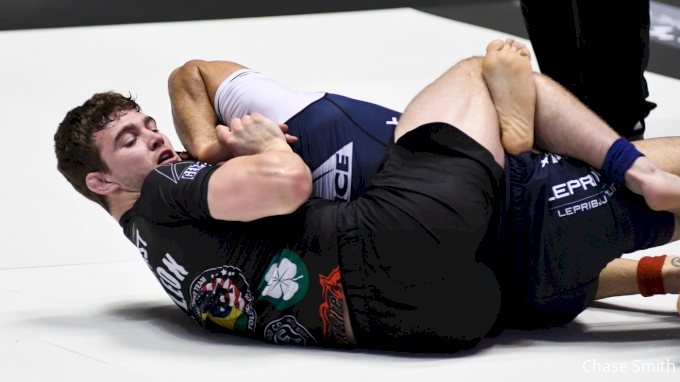 77KG
Dante Leon vs Vagner Rocha
Garry Tonon vs JT Torres
Dante Leon defeated probably the best lightweight of all-time when he took Lucas Lepri's back in the quarterfinals. Leon had earlier defeated Jon Satava in a hard fought first round match, Satava almost had the pass at the end of regulation and Dante won it in overtime. Leon was a late addition to this tournament and will fight Vagner Rocha in his semifinal. This is a rematch, Vagner won their previous meeting by submission.
The other 77kg semifinal will be Garry Tonon vs JT Torres. JT is the defending champ and defeated Garry at ADCC 2017 in the semifinals there. Garry fought his way to the semifinals with a wild overtime victory over Renato Canuto in what might have been the match of the tournament. This fight is one of the semis I'm looking forward to the most on Sunday, Tonon was on fire today and JT looked as good as ever.
---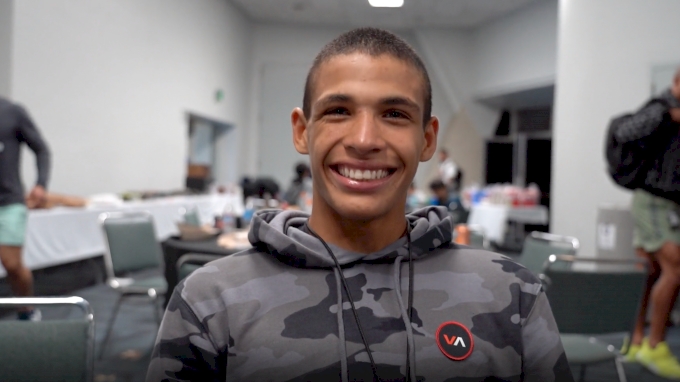 66KG
Paulo Miyao vs Augusto Mendes
Tye Ruotolo vs Kennedy Maciel
Paulo Miyao defeated Nicky Ryan in one of the high profile matches of the day, Nicky had earlier defeated Jamil-Hill Taylor. Paulo is looking at a tough semifinal with the legendary Augusto "Tanquinho" Mendes, both Tanquinho and Paulo have finished third here before. Tanquinho took out Matheus Gabriel in the last match of the day.
The other semifinal at 66KG is one of the coolest stories of the tournament, as 16-year-old Tye Ruotolo of Atos qualified for the semis against Kennedy "Cobrinha Jr" Maciel. Kennedy is trying to take over where his father left off and win another 66KG ADCC title for the Maciel family, Tye could be the youngest champion in ADCC history.
---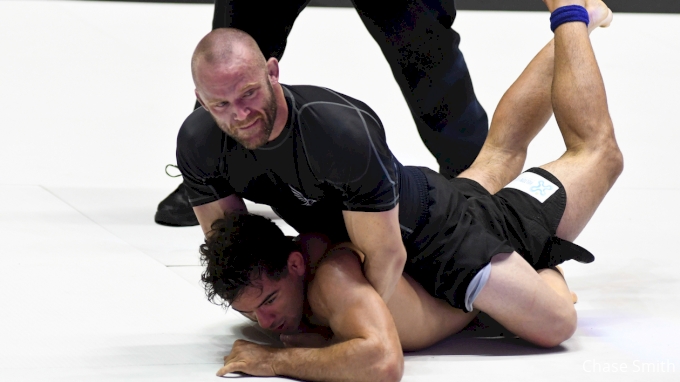 88KG
Josh Hinger vs Matheus Diniz
Jon Blank vs Craig Jones
Josh Hinger punched his ticket to Sunday with two submissions over Checkmat athletes Gabriel Almeida and Adam Wardzinski. In the final he has a rematch with Matheus Diniz, who just defeated Hinger in Kasai by submission. Diniz defeated Gabriel Arges in his quarterfinal.
Number one seed Craig Jones cruised to the semis on his side, he will match up with another darkhorse who made the semis in Jon Blank. Blank heelhooked ADCC vet Rustam Chsiev in his first match and then defeated Murilo Santana in his quarterfinal. This is an interesting matchup because Blank's run here is obviously similar to Jones breakout run in 2017.
---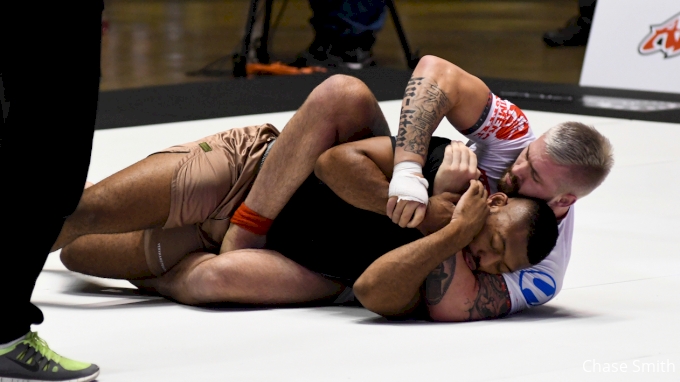 99KG
Gordon Ryan vs Lucas Barbosa
Vinny Magalhaes vs Vinicius Ferreira
Gordon tapped both opponents including Tim Spriggs in his quarter and Hulk took out Patrick Gaudio in overtime. This is a rematch of a F2W match that Gordon won by decision a couple of years ago. Hulk said this is the match he wanted going into it, Gordon was the one seed and looked flawless in his run to the semis.
Vinny vs Trator is a contrast of styles in the other semi. Vinny always hunts for the sub and has a great leglock game, Trator likes to play on top and grind out points victories. Trator was a late invite to the tournament and now has the former ADCC champ Vinny in his semifinal.
---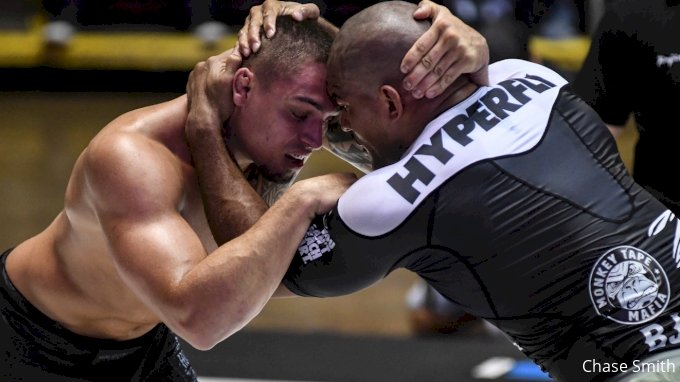 99+KG
Nick Rodriguez vs Roberto Abreu
Marcus Almeida vs Kaynan Duarte
Nick Rodriguez had one of the harder routes to the semifinals, defeating Mahamed Aly and 2015 ADCC champ Orlando Sanchez on Saturday. He has another ADCC champ up next in his semifinal, Cyborg outscored his opponents 8-0 in his two matches on Saturday.
Kaynan defeated two-time ADCC champ Yuri Simoes in his quarter, now he has another two-time champ and one seed in this bracket in Marcus "Buchecha" Almeida. Buchecha cruised in his route to the semis.
---
Women's Under 60KG
Bia Mesquita vs Ffion Davies
Bianca Basilio vs Elvira Karpinnen
Both Mesquita and Davies cruised in their only matches on Saturday. Bia won by submission over Jena Bishop, Ffion took out Rikako Yuasa 12-0 and passed her guard at will. This is a rematch of a 2017 ADCC fight that Bia won by armlock.
Basilio and Karpinnen both made the semifinals for the second straight ADCC. They actually fought in the semifinals at ADCC in Finland, Basilio won that meeting and went on to lose in to Mesquita in the final. Karpinnen looked tough in her win over Catherine Perret, Bianca choked her first opponent Livia Giles in two minutes.
---
Women's Over 60KG
Gabi Garcia vs Ana Carolina Vieira
Carina Santi vs Tayane Porfirio
Both Garcia and Baby Vieira went to overtime in their quarterfinal, Gabi won 2-0 and Baby ended up getting a sub in OT. This is a rematch from the Pans open class that Gabi won by points. Gabi is looking to win a fourth ADCC title this year.
Santi took out one of the favorites when she defeated Nathiely de Jesus in the first round with a dominant 8-0 win. She is matched up in the semis with Tayane Porfirio, who won a fifteen minute refereed decision over her Gracie Barra teammate Jessica Flowers in in her first match.
Watch The 2019 ADCC World Championships Live On Demand On FloGrappling