2019 ADCC World Championship
The Biggest Upsets at ADCC
The Biggest Upsets at ADCC
We thought there were some big upsets on Day 1 of ADCC 2019. That was until Day 2 came around and Lachlan Giles stepped onto the mat.
Oct 3, 2019
by Hywel Teague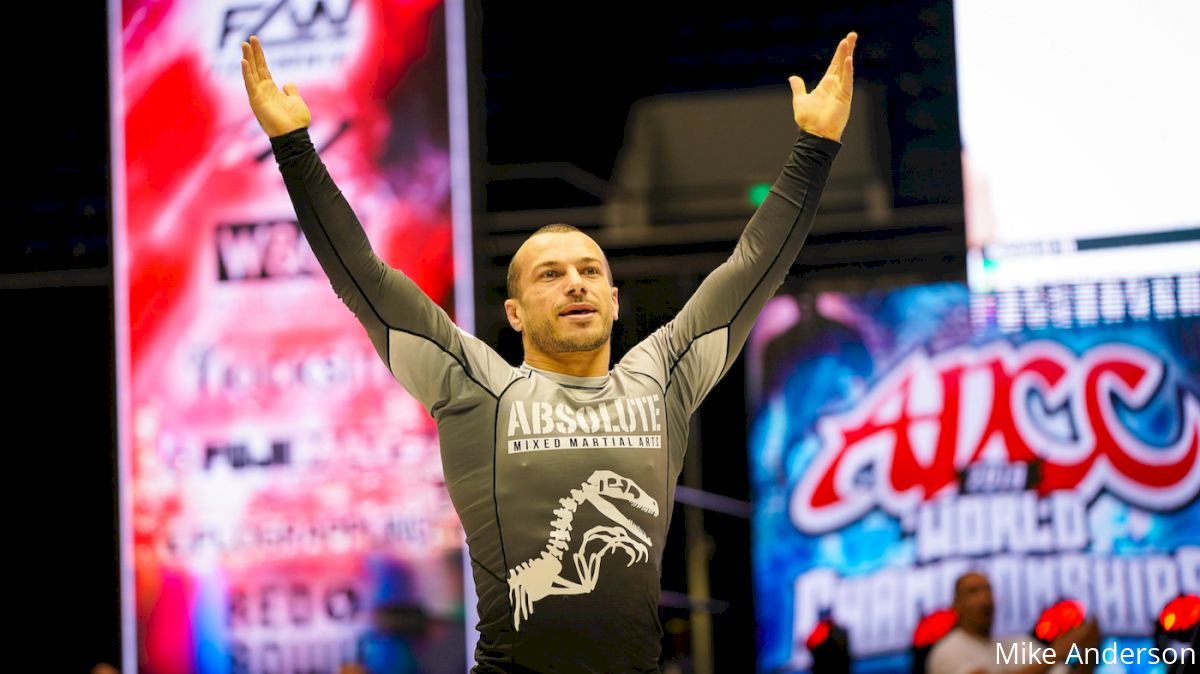 Unlock this article, live events, and more with a subscription!
Get Started
Already a subscriber? Log In
There were so many crazy storylines at ADCC. Where do we even start? It was one of the biggest and best events we've ever been to.
In no particular order, here are some of the most stunning results from ADCC. Watch all of the action in the FloGrappling match archives.
Dante Leon vs Lucas Lepri
We thought there were some big upsets on Day 1, such as when Dante Leon pulled what we called the "upset of the tournament" by beating Lucas Lepri. Dante Leon taking Lepri's back in the quarterfinals should help elevate his stock– maybe not to superstar status like people's champ Lachlan Giles (see below), but it'll certainly put his name up there among the best 77kg grapplers in the world.
WATCH: Dante Leon vs Lucas Lepri
Lachlan Giles vs The World
That was until Day 2 came around and Lachlan Giles stepped onto the mat for the absolute division.
And what he did was incredible. Not one upset. Not two, but three upsets – and against monsters 50lb bigger than him!
The crowd belonged to Lachlan Giles at ADCC 2019, with the 77kg grappler taking the bronze medal in the absolute division after beating +99kg champ Kaynan Duarte, Patrick Gaudio, and Mahamed Aly with a succession of stunning leglock submissions.
This was the first time since 2007 that a 77kg grappler made it to the absolute podium. You have to look all the way to Marcelo Garcia and Andre Galvao (who took silver and bronze, respectively) to find a grappler that small on the podium.
WATCH:
Kaynan Duarte vs Buchecha
Even though everybody knows how good Kaynan is, not many people expected him to beat returning champ Buchecha. Kaynan's had such a good year it's hard to doubt him at this point, and we weren't so surprised when he beat two-time ADCC champ Yuri Simoes, but Buchecha is Buchecha.
Buchecha barely ever loses, so for Kaynan in his first full year as a black belt to beat him is a huge victory. He's done everything this year – he's won Worlds, World Pro, KASAI Pro, Pans, Euros, superfights, and more. There's nothing left for him to win.
WATCH: Kaynan Duarte vs Marcus Buchecha
Ffion Davies vs Beatriz Mesquita
Beatriz Mesquita ran through the -60kg division last time, and she's had Ffion's number since the Welsh grappler got her black belt. She beat her up at the last ADCC and tapped her, and most recently took her back at the World Pro. At the end of day one Ffion said she felt she had come a long way, and to see her come out and turn the tables on Mesquita with a nasty armbar is an incredible victory. Many people consider Mesquita as the Female GOAT, so for Davies to win in such a fashion is a huge upset.
WATCH: Ffion Davies vs Beatriz Mesquita
Nick Rodriguez vs The +99kg Division
Look at the route Rodriguez had to the final and it's impossible not to be impressed. The New Jersey-based wrestler had 2018 IBJJF black belt World champion Mahamed Aly first round, then 2015 ADCC champ Orlando Sanchez in the quarterfinal before meeting 2013 ADCC absolute champ Roberto Cyborg in the semifinal – three of the toughest guys in the division, hands down.
Rodriguez was "just" a blue belt when he faced off with some of the best black belts in the world and proved that a combination of wrestling, work rate, and confidence can go a long way.
WATCH:
Richard Alarcon vs Gianni Grippo
A special mention has to go to Alarcon, one of the lowest seeds in the -66kg division. He took out No. 2 seed Gianni Grippo in the opening round using a strong attacking game and high work rate to out-wrestle Grippo. A look at the brackets and you would have picked Gianni to go through, especially when you consider the titles he's got – he's a KASAI Pro and IBJJF Pan No-Gi champion after all. But Grippo suffered from Alarcon's wrestling and lost 4-2. Alarcon was a last-minute invite after an injury opened up a spot in the division, and he put it to good use to take out one of the highest-rated competitors in the division.