2019 ADCC World Championship
ADCC 2019: Who Was The Best Team?
ADCC 2019: Who Was The Best Team?
Trying to develop a system to crown the unofficial team champions from the 2019 ADCC.
Oct 6, 2019
by Michael Sears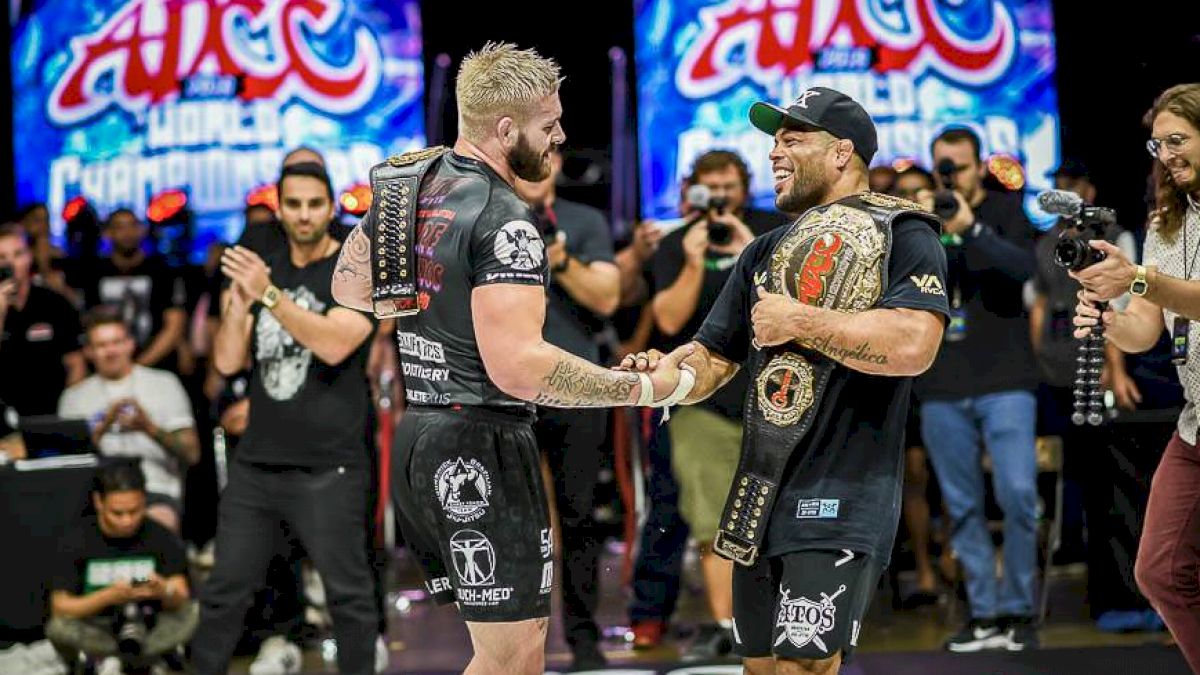 Unlock this article, live events, and more with a subscription!
Get Started
Already a subscriber? Log In
After the 2019 ADCC World Championships a question that I've heard often discussed is who was the most successful team at the event? With no official team scores like most tournaments, this question is up in the air and the debate could go either way depending which subjective criteria you value the most. Does Gordon's double gold performance for Renzo Gracie outweight three weight class titles for Atos? Does the submission rate of the Renzo athletes compared to the Atos squad give them the nod?
I've set out here to devise a scoring system based on ADCC results to figure out the top three teams at the tournament. Just glancing at the results it is obvious that the top three will be Atos, Alliance and Renzo Gracie, but in what order? I want to place value on all wins and with bonus points for submissions, not just medal count. If you scored the tournament with an IBJJF 9-3-1 system for medals this is how it would look-
1 - Atos 29 points (three gold, two bronze)
2 - Renzo Gracie 25 points (two gold, two silver and one bronze)
3 - Alliance 24 points (two gold and two silver)
Note that I am not including the superfight, I don't see a way to include that in a scoring system with brackets of 16. I'm counting Craig Jones points under team Renzo Gracie, he did his camp in NY with them and Danaher cornered him for all his matches.
---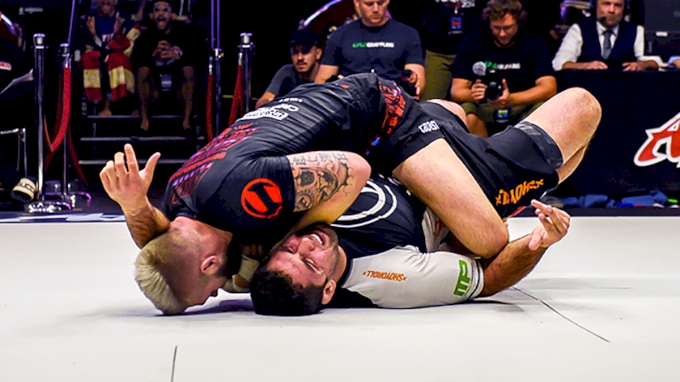 Best Way To Determine Top Team?
I wanted a more all encompassing scoring system that included results from the entire tournament, not just who medaled. For instance Tye Ruotolo's run to fourth would count for nothing if only looking at medals, his performance certainly deserves recognition when discussing whether Atos had the top team this year. I also want to include bonus points for method of victory, such as awarding more for a submission than you'd get for a normal win.
I consulted with my colleague at FloWrestling The Wrestling Nomad and together we worked out a points system we deemed fair. Points for every win, doubling as you get deeper into the tournament, with a 1.5 multiplier for winning by submission. Here is how the points system I settled on using to rate the teams looks-
First round win one point
Quarterfinal win two points
Semifinal win four points
Third place win three points
Final win eight points
Submission multiply win by 1.5
The women's brackets only have eight athletes so they start in the quarters. I'm counting third place forfeits as wins for whoever gets the bronze medal, I think it is unfair to rob a team of their opportunity to get those points because the opponent did not want to compete for bronze. Here is how the top three teams athletes scored-
| | | | | |
| --- | --- | --- | --- | --- |
| Athlete | Team | Wins | Subs | Points |
| Gordon Ryan | Renzo Gracie | 8 | 6 | 39 |
| Nick Rodriguez | Renzo Gracie | 3 | 0 | 7 |
| Nicky Ryan | Renzo Gracie | 1 | 0 | 1 |
| Garry Tonon | Renzo Gracie | 4 | 3 | 8 |
| Craig Jones | Renzo Gracie | 3 | 3 | 10.5 |
| Gabi Garcia | Alliance | 3 | 1 | 18 |
| Matheus Diniz | Alliance | 4 | 0 | 15 |
| Kennedy Maciel | Alliance | 3 | 1 | 7.5 |
| Lucas Lepri | Alliance | 1 | 0 | 1 |
| Vinicius Ferreira | Alliance | 3 | 0 | 7 |
| Kaynan Duarte | Atos | 4 | 1 | 15.5 |
| Lucas Barbosa | Atos | 3 | 0 | 6 |
| Josh Hinger | Atos | 3 | 3 | 9 |
| Bianca Basilio | Atos | 3 | 2 | 19 |
| Tye Ruotolo | Atos | 2 | 0 | 3 |
| Pablo Mantovani | Atos | 1 | 0 | 1 |
| JT Torres | Atos | 4 | 0 | 15 |
---
As you can see Gordon racked up the most points by far with his eight wins and six submissions. The Renzo team in general benefited from the submission multiplier here, with Tonon and Jones adding in another five subs between the two of them.
Watch: Gordon Ryan ADCC 2019 Supercut
Atos barely beat Renzo's in this system, with Bianca Basilio being the top scorer at 19 but also golds from Kaynan and JT Torres. Josh Hinger brought in 9 points from his third place finish because all of his wins were subs. Although JT Torres win over Vagner was officially called a sub at one second left, everyone involved seemed to be in agreement that Vagner wasn't tapping and there was no submission attempt, so I'm not counting it.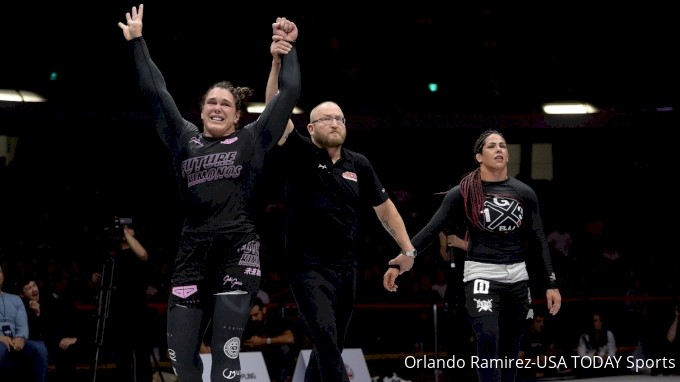 ---
Alliance top scorer was Gabi Garcia with 18 points, 12 of those points coming from her submission victory in the final. The submission points held them back here, as Diniz and Ferreira won seven fights without any finishes between them.
A conundrum I came across after adding the points up was whether matches between teammates should count, as Tye beat Frazatto and Mantovani and Gordon submitted Garry. Both of those athletes matches vs teammates accounted for three points though so it would still be the same difference in the end.
One thing is clear, Atos and Renzo Gracie are neck and neck as the top two teams. Maybe the best way to settle it would be a wrestling style dual meet, here are their top scorers from ADCC-
Tye Ruotolo vs Nicky Ryan
JT Torres vs Garry Tonon
Josh Hinger vs Craig Jones
Lucas Barbosa vs Gordon Ryan
Kaynan Duarte vs Nick Rodriguez
Who would you have winning this one? One thing for sure, Atos and Renzo Gracie are the top two no-gi grappling teams in the world at the moment. Both teams are young and that should not be changing any time soon.
Watch The 2019 ADCC World Championships On Demand On FloGrappling