Fight 2 Win 127
Days After ADCC Tireless Tanquinho Fends Off Matheus Gabriel For F2W Title
Days After ADCC Tireless Tanquinho Fends Off Matheus Gabriel For F2W Title
With his focus shifting to his MMA career, a new gym and a growing family, many underestimated the relevance of Tanquinho in the grappling landscape.
Oct 7, 2019
by Rose Miller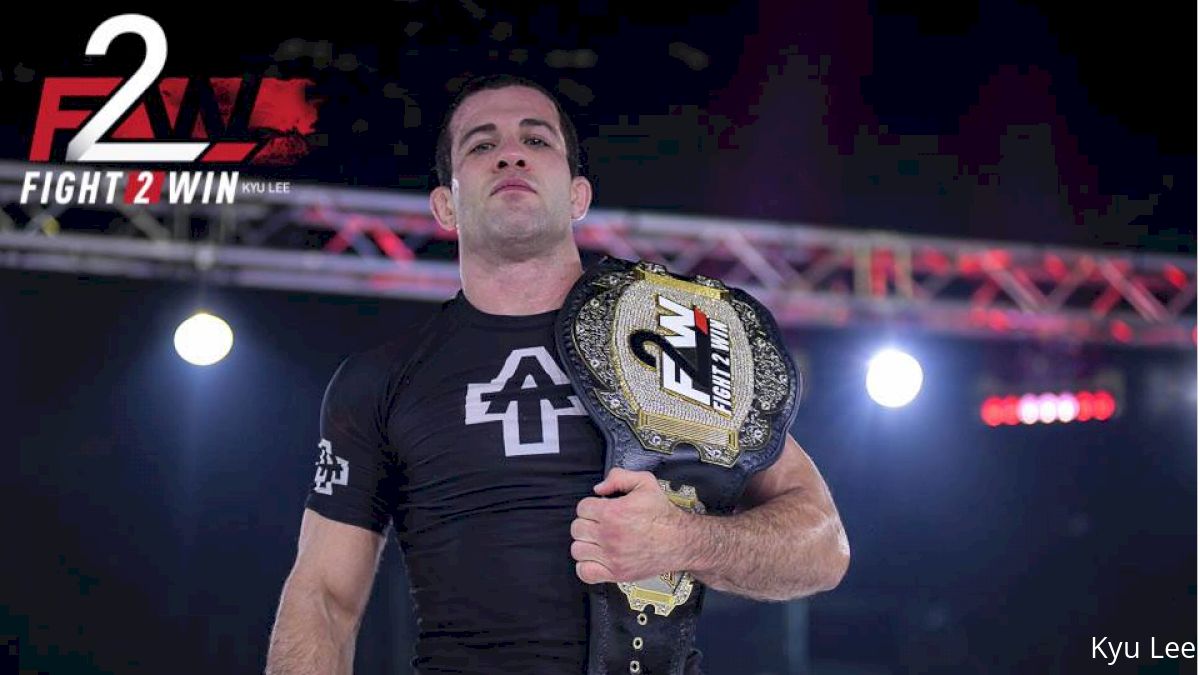 With his focus shifting to his MMA career, a new gym and a growing family, many underestimated the relevance of Tanquinho in the current grappling landscape. At last week's ADCC he went in unranked in the division, but he came out the champion. If anyone doubted it after ADCC, Tanquinho solidified his spot at the top of the -66kg no-gi rankings with another win against Matheus Gabriel.
The match went down as expected. Matheus immediately pulled and played guard almost exclusively throughout the entire match. He flirted with some leg attacks and had some promising entries, but was ultimately unsuccessful in posing a legitimate submission threat to Tanquinho. Tanquinho was prepared for a different pace and strategy under the F2W ruleset, and came ready to put the pressure on with his strategic and composed style. "I knew this match was going to be harder,'' he says, "My strategy was to put pressure on his guard trying to pass, and if he attacked me with a submission, then I would attack him with two."
While there were no convincing submission attempts, Tanquinho was able to snatch some quick estima lock attempts, earning him the split decision victory over Matheus Gabriel for the 155lbs no gi strap.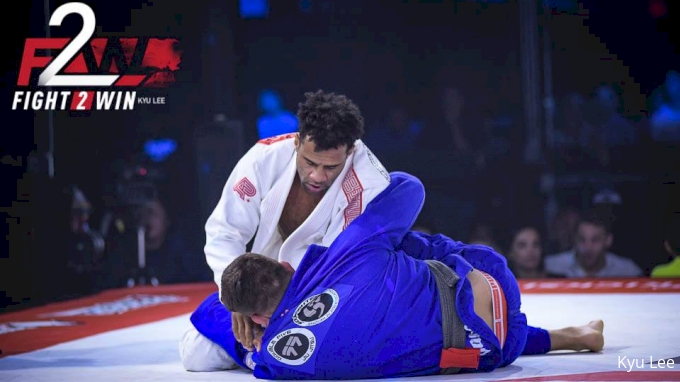 Vitor Oliveira on top
In the eight minute co-main event the Masters Welterweight title was put on the line between the defending champion, Rafael "Formiga" Barbosa (Soul Fighters) and Vitor Oliveira (GF Team). Formiga made impressive use of his butterfly hook from half guard, combined with his flexibility to handle the threatening pressure and heavy hips of the challenger Vitor Oliveira.
Formiga had some solid sweep attempts, but Vitor was able to remain on top and threaten collar chokes while constantly pressing forward in his passing attempts for the duration of the match. In the end, it was enough to solidify the decision in his favor making Vitor Oliveria the new Fight 2 Win Masters Welterweight Gi champion. This was Formiga's first loss on the Fight 2 Win stage in eleven matches.
Other notable matches:
Johnny Tama scored nasty submission via rear naked face crank against Diego Santana.
Luanna Alzuguir beat Chelsey Lyons vis decision in a no-gi match.
Hunter Colvin tapped Kody Steele with an inside heel hook for the brown belt no-gi welterweight title
William Tackett is only a purple belt but tapped brown belt Michael Salazar Bia RNC in a no-gi match.