After hosting one of the best-received ADCC events of the last 20 years, FloGrappling can exclusively reveal that promoter Mo Jassim has been selected as host for the next ADCC World Championships in 2021.
Jassim's success in organizing the event obviously impressed the ADCC committee, and he is the first person to host the ADCC more than once.
"No one has ever hosted the ADCC twice, let alone two consecutive ADCC's," Jassim told FloGrappling. "That was why I wanted to elevate the event to a level so high that I would be the front runner for ADCC 2021. Anyone that knows me knows I do not do this for money, I put almost every dollar earned back into the show, so I think the ADCC decision makers felt comfortable with granting me a second shot."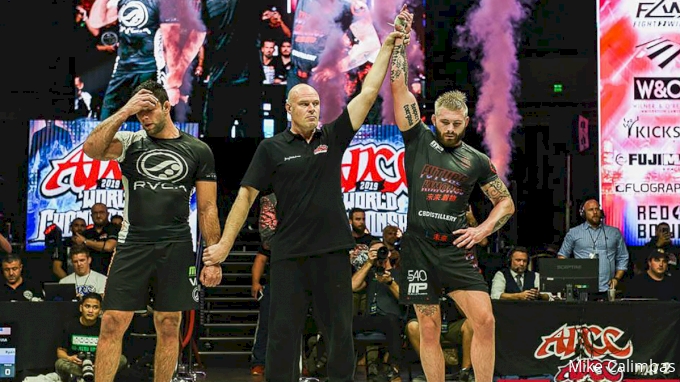 Since 2003 the biennial ADCC World Championships has moved to a different location every two years, going to locations including Brazil (twice), the USA (three times), Spain, the United Kingdom, China and Finland.
Jassim has already decided that the 2021 ADCC World Championships will take place in the USA.
"I haven't selected where it will be, but it will be in the United States again," said Jassim. "The crowd last weekend was unbelievable, so many fighters told me they had goosebumps when they were walking out and seeing 4,000 people cheering and chanting their names. So I just want to build off the last audience and just make it bigger and better and believe me we have only scratched the surface of what we are capable of."
Part of ADCC 2019's success was down to the crew Jassim bought together. Working alongside Seth Daniels and Shawn Fowler, Jassim found professionals equally as passionate as himself and the results speak for themselves. "We have a great synergy between us, we are all extremely passionate and I trust those guys 100%," says Jassim, who revealed he will be bringing them back for the 2021 event. "The reality is we only really started working on ADCC 2019 five months before the event, so with a full 2 years to prepare and the experience of the last event, ADCC 2021 will once again shock the grappling world, that is a guarantee."
Being entrusted with running the ADCC World Championships is a great responsibility, and Jassim says he is "thankful and truly honored" to host the prestigious no-gi grappling event, even if it was the "most stressful thing" he's ever done.
"It was my first major event and I wanted to make sure first and foremost the ADCC bosses were happy with the event," he said. "Luckily, the feedback for the event has been overwhelmingly positive from the ADCC organization, the athletes, media etc. With the massive success of the last ADCC, I truly feel I am the best suited person to do the next event and take it to another level again."
Relive all of the action from the 2019 ADCC World Championships here