Fight 2 Win 128
US Judo Olympian Nick Delpopolo To Enter Fight 2 Win Stage
US Judo Olympian Nick Delpopolo To Enter Fight 2 Win Stage
Nick Delpopolo will become the first IJF-ranked active athlete to compete at F2W when he faces off with Kell Berliner on October 19.
Oct 17, 2019
by Corey Stockton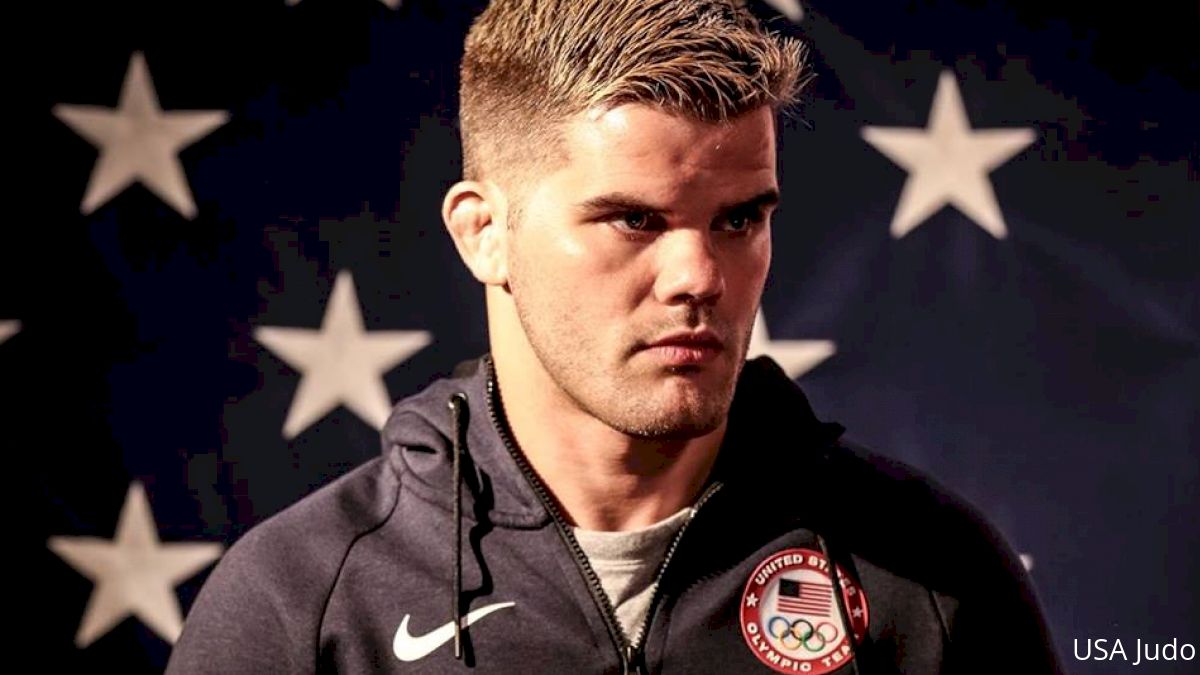 An American judo Olympian is slated to compete this weekend at Fight 2 Win 128. Nick Delpopolo will become the first active judoka on the International Judo Federation's ranking list to compete in judo on Oct. 19 when he makes his Fight 2 Win debut against Kell Berliner in Philadelphia.
Delpopolo, 30, is looking to make his third Olympic berth next summer in the 2020 Tokyo Olympic Games. He represented the United States in the -73 kg division in London in 2012 and again in Rio in 2016, and took third place in 2018 in the Panamerican Senior Championships,
Berliner is a 2018 Senior National medalist and competes at -81kg, the category Delpopolo recently moved to. They will face off in the last of the event's three scheduled judo bouts.
Fight 2 Win has featured many of the biggest names in jiu-jitsu since their first event. And in February at Fight 2 Win 101, they started featuring judo matches on their cards. Fight 2 Win CEO Seth Daniels, a judo black belt with deep roots in the art, said judo changes the dynamic of Fight 2 Win events.
"It's like an energy shot during the middle of the show," he said. "Judo definitely wakes you up. You've got to pay attention because the guys fly all over the place."
The fast-paced and exciting nature of judo makes it a great fit for the Fight 2 Win model, which rewards an action-packed grappling style in its jiu-jitsu ruleset. Delpopolo and Daniels are both hopeful that the exhilarating pace of a Fight 2 Win judo match will help to bring attention and appreciation to the sport.
"They get so little recognition for the work that they put into it," Daniels said of top-tier judo athletes. "I want to give these guys a showcase because they deserve it."
Even at the highest level, competitive judo seems to be undervalued in the U.S. Delpopolo has been outspoken on social media about the difficulties U.S. Judo team members face in acquiring the funding they need to train and travel to qualify for the Olympics.
He said on average, it costs about $250,000 per four-year Olympic cycle just to travel to the events necessary to accumulate points to qualify. Little of that money comes from the U.S. Olympic Committee. To make up the difference, athletes such as Delpopolo have to rely on private sponsorships or crowdfunding to make their way.
Fight 2 Win offers substantial earnings to high-profile competitors, which could supplement other revenue sources for athletes like Delpopolo who must travel internationally to qualify for the Olympics.
Beyond financial prizes, Fight 2 Win offers judoka the kind of stage BJJ competitors are beginning to get accustomed to: walkout music, lights and cameras, an elevated platform and energetic fans. International judo is rife with a tradition of respect, which can make it comparatively stale for an audience. Fight 2 Win's production engages the athlete and the spectator, Delpopolo said. "It allows the fighters to show their personality which generates interest as a fan." And the modified ruleset which Fight 2 Win uses also helps to make the sport more entertaining.
Fight 2 Win judo resurrects techniques which have been cut in popular competitions. They allow grabbing the legs, which has been banned in IJF events. Another twist: Fight 2 Win requires two ippons by throw to win. The IJF and all other organizations require only one.
Both of those rule adaptations are aimed to make Fight 2 Win judo more spectator-friendly, promoting activity.
"It makes it easier for someone to come in off the street to understand what judo is," Delpopolo said.
Fight 2 Win has featured former Olympic judokas such as Ryan Reser on their events, and 2016 Olympic silver medalist Travis Stevens competed in a Fight 2 Win jiu-jitsu match against two-time ADCC champion Yuri Simoes.
Delpopolo marks new territory for Fight 2 Win competitors. He's the highest-profile active judo athlete to appear on their shows, and he could be setting a precedent for future Olympic hopefuls who also wish to compete for Fight 2 Win.
It almost didn't happen. Earlier this week, the IJF forbade Delpopolo from participating in the event. But after an email in which USA Judo heads expressed how vital this event could be in showcasing the sport, the IJF ultimately overturned their ruling.
With one less obstacle, Daniels hopes to bring in more active Olympians to compete in Fight 2 Win events. Delpopolo is also pushing for more judo participation, and said he tries to convince his clubmates to compete on Fight 2 Win often to get used to competing under the pressure of the audience and the lights.
"I don't understand why the rest of the judo community isn't hopping on board," he said.
If Daniels has his way, he'll look to feature as many judo bouts as he can.
"I would do a full judo card in a heartbeat," he said.
Watch Nick Delpopolo vs Kell Berline on Fight 2 Win 128 LIVE or On Demand ONLY on FloGrappling.
How Fight 2 Win is Making Judo Cool Again