Unlock this article, live events, and more with a subscription!
Get Started
Already a subscriber? Log In
BJJ Stars held their second event on Saturday October 19th in Sao Paulo, Brazil. There were five superfights along with an eight-man heavyweight grand prix for R$100,000 (about $24,000).
The heavyweight grand prix contained stars such as Nicholas Meregali, Leandro Lo, Lucas "Hulk" Barbosa, Gustavo Batista, Rudson Mateus, Jackson Sousa, Victor Hugo and Dimitrius Sousa.
The event also saw a rematch of the featherweight final at this years IBJJF Worlds, where Ana Schmitt defeated Bianca Basilio to become world champion.
Basilio was able to get revenge over Schmitt, winning by submission after going belly down on an ankle lock. This is yet another big name to be leg locked by Bianca, who has scored brutal footlocks against Ffion Davies and Luiza Monteiro.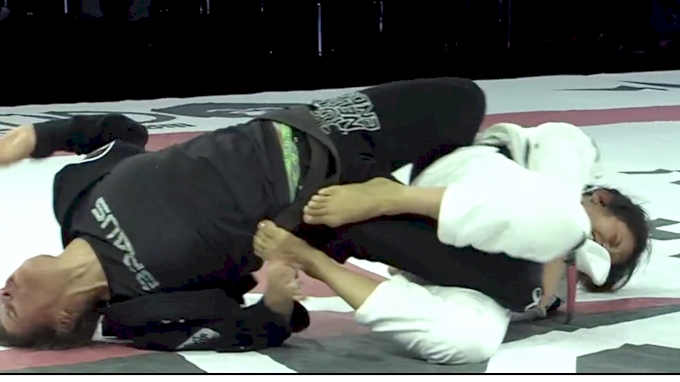 Basilio's savage straight ankle lock
---
The first round matchups in the GP were:
Nicholas Meregali vs Victor Hugo
Lucas Barbosa vs Rudson Mateus
Leandro Lo vs Dimitrius Sousa
Gustavo Batista vs Jackson Sousa
Grand Prix First Round
First up Meregali defeated the new black belt Victor Hugo, who won the double grand slam at brown belt this year. The final score was 6-4, with two sweeps and an additional two for a third stalling call on Victor.
The second fight from the first round was Gustavo "Braguinha" Batista vs Jackson Sousa. Braguinha, 2019 World champ, pulled and got the sweep, eventually passed half guard and mounted Jackson to go up 9-0. Jackson barely recovered guard, just Braguinha's foot, he would pass again to make it the final score of 16-0. Incredibly dominant win for Batista against the 2016 Worlds silver medalist.
Next up was Lucas Barbosa vs Rudson Mateus. Hulk was 3-1 against Rudson entering this match, and he would easily make it 4-1 with his most dominant win over Matheus to date. Hulk intercepted Rudson's guard pull, landing with one of Rudson's legs trapped. From there he would over under pass, eventually forcing half guard and passing with the lapel. Knee on belly and mount to make it 9-0. Hulk eventually got the submission with a katagatame. Another dominant first round match for Atos.
Final first round match was Lo vs Dimitrius Sousa. Leandro had some good attacks early, nearly taking the back off a single leg and also almost finishing a knee slide pass, but came out of both scrambles with only advantages. He clearly seemed to gas at that point, similar to the cardio problems that have plagued him throughout 2019. Lo held on to win 0-0 with advantages in the end.
---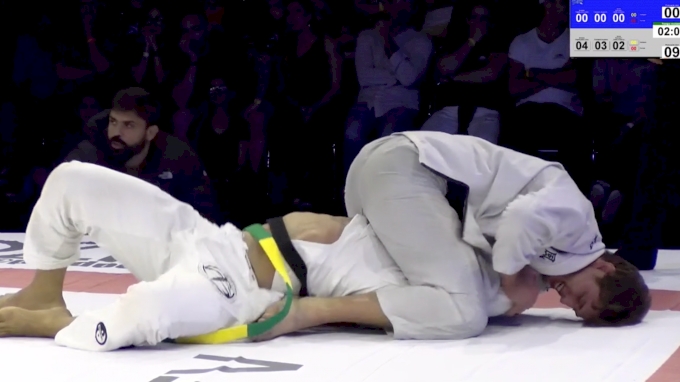 Grand Prix Second Round
First semi was Meregali vs Hulk. This is the first time these two world champions had faced each other. The Alliance black belt swept off a triangle attempt to go up 2-0, then ended up passed the guard and mounted after an armlock attempt to win 9-0. Three different world class black belts have been mounted in five matches, crazy.
Second semi is Braguinha vs the man who promoted him to black belt, Leandro Lo. They have fought once before, meeting in the Pans open class earlier this year, a close match that went in favor of Lo. This was another close one as they exchanged advantages, with Braguinha winning the tiebreaker by last score criteria. It's hard to say if Lo knew he was losing the match on criteria near the end. This set up a final between Batista and Meregali.
---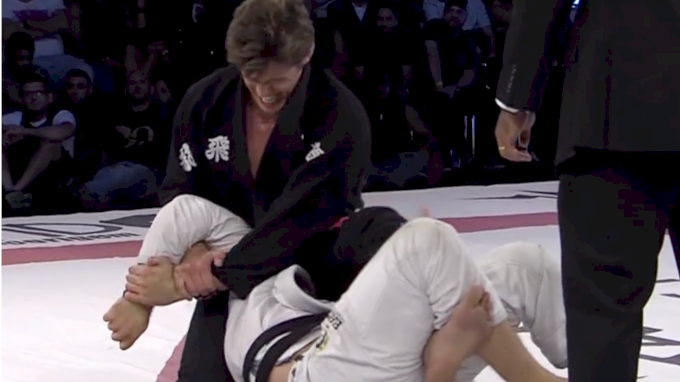 Grand Prix Final
Meregali did not have much trouble here. He pulled guard, swept and attacked the arm from top half the same way he did Hulk. This time he finished the sub, winning by kimura in just over four minutes. This is the second straight opponent that Meregali beat from the P4P top ten ranking, taking down Atos teammates Hulk and Braguinha.