Fight 2 Win 129
Alencar & Perret Face Off In Champ vs Champ Sub-Only Showdown
Alencar & Perret Face Off In Champ vs Champ Sub-Only Showdown
It's champ vs champ in the main event between flyweight gi and no-gi champion Talita Alencar and bantamweight champ Catherine Perret.
Oct 23, 2019
by Rose Miller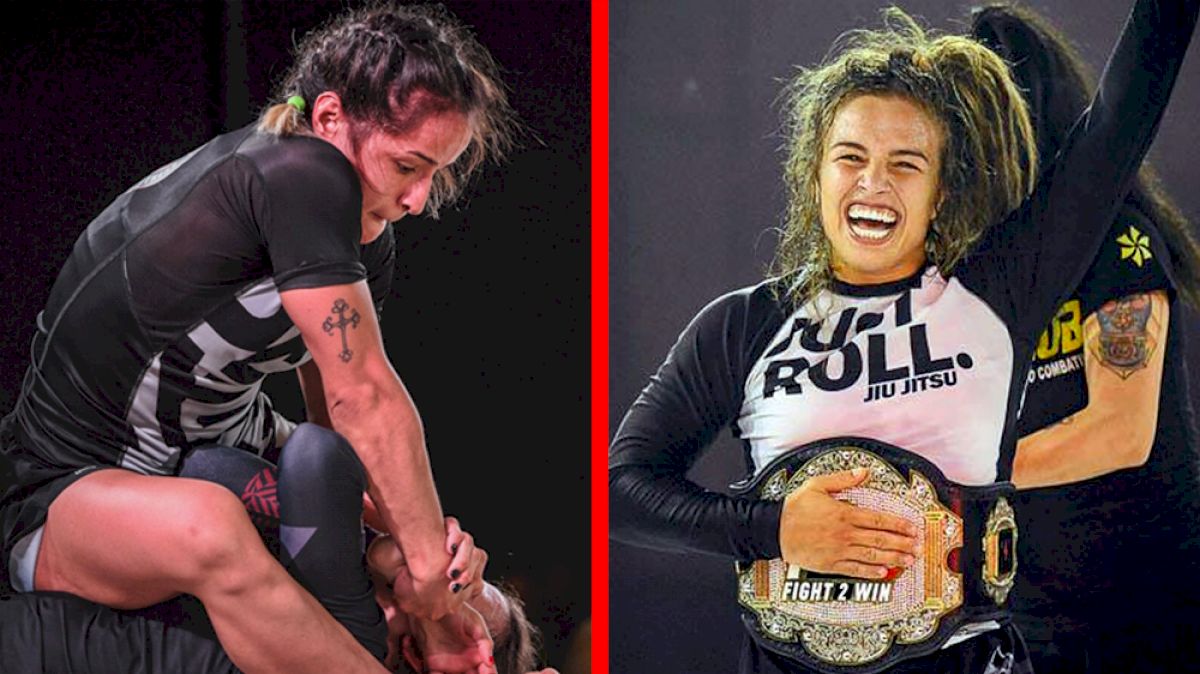 It's champ vs champ in the main event between flyweight gi and no-gi champion Talita Alencar (Alliance) and bantamweight no-gi champion Catherine Perret (Checkmat) at Fight 2 Win 129 this Saturday, October 26, in Chicago.
No. 8-ranked no-gi competitor Talita Alencar is a staple on the Fight 2 Win scene. She competed in Fight 2 Win's first female main event against Mackenzie Dern at F2W 12, and has since become one of the most consistent figures in the division taking the women's no-gi flyweight title from Pati Fontes at F2W 56, most recently claiming the gi title with a win against Amanda Monteiro at F2W 118.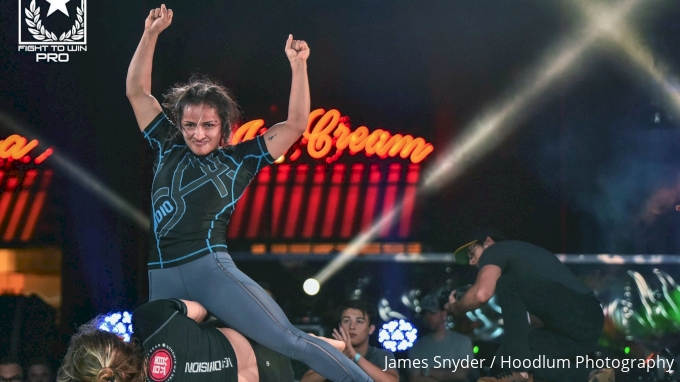 Talita Alencar
That's just scratching the surface of her success. In her inaugural year at black belt she won IBJJF Worlds and No-Gi Worlds, Pans, and the Abu Dhabi World Pro. Since then, she's become one of the most active female competitors on the circuit traveling the world, so this weekend will just be another day doing what she does best: putting on a show.
"Honestly, what I love most about Fight 2 Win is that it is a show," she said. "You can put all your energy there and the fans will really love it."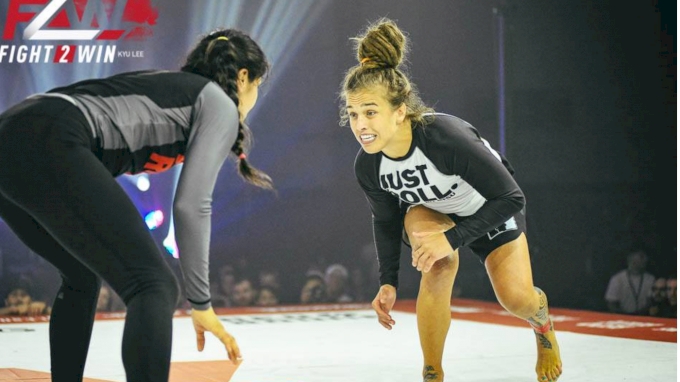 Catherine Perret
And anyone who has seen Fight 2 Win knows that it's more than just a collection of grappling matches. It's a series of grappling performances! Talita's leave-everything-on-the-mat style is perfectly matched by No. 6-ranked -60kg no-gi grappler, Catherine Perret's intensity. Known for her single legs and knee cuts, the Checkmat is an aggressive top player. She won the F2W no-gi bantamweight title in one of the biggest comebacks of the year when she submitted Ffion Davies with a guillotine after battling out of back control for minutes. Talita can't leave any room for error, because Catherine will be sure to capitalize on it.
"It's gonna be a tilt!" says Dante Leon about his match with Isaque Bahiense (Alliance). No. 4-ranked 77kg no-gi grappler, Dante stunned the grappling world with a monumental upset at ADCC when he beat Lucas Lepri with a back take in the quarterfinal round. Even after losing a painfully close decision to eventual silver medalist, Vagner Rocha, it was arguably one of Dante's best competitive campaigns to date. And that's no surprise, as he's constantly competing and in constant metamorphosis.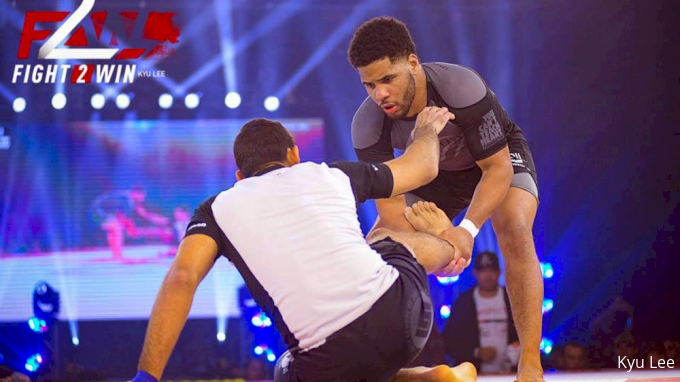 Isaque Bahiense
Bahiense is a force, and he took a victory over Leon at Pans this year in the gi. Though he appears far more regularly in the gi than in no-gi, he took a unanimous decision victory in a F2W no-gi bout last weekend over Felipe Silva. Positionally dominant and extremely athletic he definitely made a statement that he's ready to scrap.
Five-time world champion and two-time ADCC champion Hannette Staack (Brazil-021), comes back to Fight 2 Win in her "transplanted" hometown of Chicago, where she owns her academy Brazil-021. In the last year it's been amazing to see this legend and pioneer in women's jiu-jitsu make a return to competition. An active competitor since 2002, she has one of the longest competitive tenures in the women's divisions, though no longer in the rankings due to her extended absence. This time she will be taking on No. 5-ranked +60kg no-gi grappler, Jessica Flowers of Gracie Barra in a middleweight no-gi match. Jessica is a World No-Gi double gold champion and a 2015 ADCC silver medalist: a place on the podium she earned by defeating record breaker, Gabi Garcia.
These are just three of 40 must-see matchups going down at Fight 2 Win 129 in Chicago this Saturday. Tune in to FloGrappling to catch them all.