2019 Abu Dhabi Queen of Mats -- Rio de Janeiro
Who Is The Queen Of The Mat? New Pro Event for Female Jiu-Jitsu Athletes
Who Is The Queen Of The Mat? New Pro Event for Female Jiu-Jitsu Athletes
The women of the sport jiu-jitsu community have long been calling for equality – in representation, in pay, and in opportunities.
Oct 25, 2019
by Heather Raftery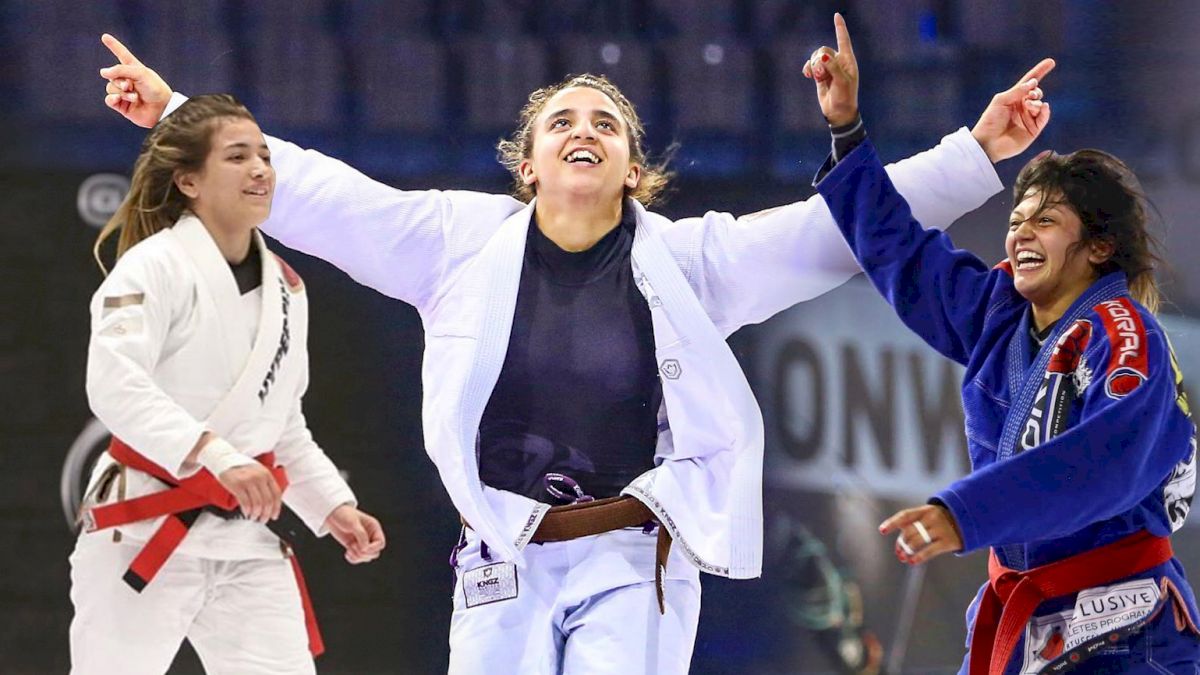 The women of the sport jiu-jitsu community have long been calling for equality – in representation, in pay, and in opportunities.
The AJP Tour has launched a new professional event to showcase the best of the best in the women's jiu-jitsu community: the Abu Dhabi Queen of Mats.
The first edition of the Queen of Mats will feature six of the top athletes under 62kg, who will face each other on Nov. 1 at the Abu Dhabi Grand Slam Rio de Janeiro. These athletes were chosen based on their previous performance in UAEJJF events – all are Abu Dhabi World Pro champions or Grand Slam winners. They are:
Talita Alencar (Brazil) – The 2017 ADWPJJC champion in the 55kg weight class, Talita is known for her relentless pursuit of dominant position to create the chance to submit her opponents.
Mayssa Bastos (Brazil) – Competing in the 49kg division, berimbolo specialist Mayssa is one of the most active black belts in the AJP Tour. She is the 2019 ADWPJJC champion, and the No. 8-ranked pound-for-pound female black belt in the world.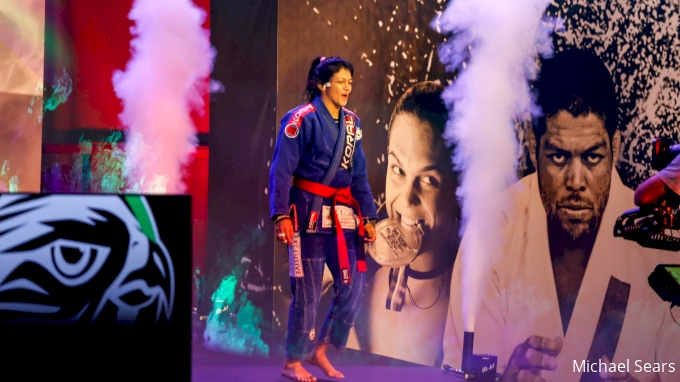 Bianca Basilio
Bianca Basilio (Brazil) – A two-time ADWPJJC champion (2018/2019), Basilio brings with her all the credentials she needs to be considered a top contender for the crown. No opponent is safe from her fierce footlock attacks.
Luiza Monteiro (Brazil) – Heavy hitter Monteiro has won almost everything to win in the game. With an aggressive style that includes pressure passing and strong submissions, Luiza comes fresh off a gold medal performance at the ADGS Los Angeles in September.
Ana Rodrigues (Brazil) – Recently promoted to the black belt ranking, Ana Rodrigues gained a lot of experience competing against black belts in the AJP Tour on her brown belt years. The gold medal at the AGDS LA is proof that she is ready for bigger challenges.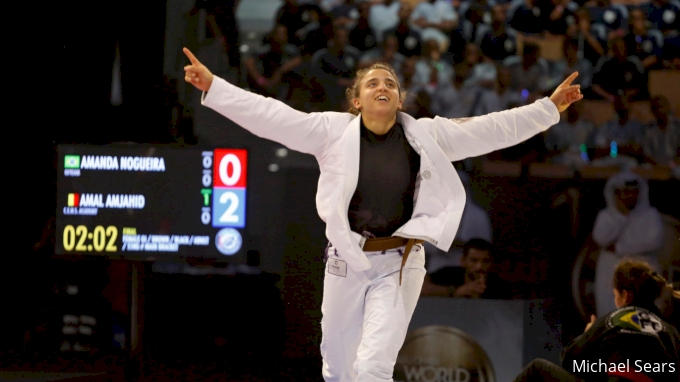 Amal Amjahid
Amal Amjahid (Belgium) – Amal shocked the world while still a brown belt when she made it to the top of the podium at the 2018 ADWPJJC, defeating much more experienced black belts in the 55kg division. Since then, she has maintained a steady flow of great results at AJP Tour events.
Similar to the King of Mats round-robin format, the competitors will be divided into two groups of three, in which each athlete will face every member in their group in six-minute matches. Depending on their method of victory – points, decision or submission – the winner will receive points. The athlete with the most points in her group will advance to the finals; the runner-ups in each group will face each other for the third-place medal.
The event has been applauded as an epic event for women's jiu-jitsu:
"The AJP Tour does a remarkable job and tries to highlight all the professional athletes, without distinctions," said Amjahid, the only non-Brazilian in the lineup and a popular face on the circuit. "An event such as Queen of Mats is proof of the change that is taking place regarding gender equality. We female fighters must not stop fighting for our recognition."
Basilio, one of the top pound-for-pound competitors in the world agreed: "It means a lot to us that are competing and living from the sport. It is an important recognition, as women are increasingly representing the best jiu-jitsu everywhere in the world."
"It's an honor for me to be a part of jiu-jitsu history," said fellow Atos athlete Monteiro. "It's really important to have this event for the women. I think we deserve that."