Renzo, Brazil President Bolsonaro & Sheikh Mohammed bin Zayed Meet In UAE
Renzo, Brazil President Bolsonaro & Sheikh Mohammed bin Zayed Meet In UAE
Renzo Gracie played a central role in the meeting of Brazilian President Bolsonaro and Abu Dhabi Crown Prince Sheikh Mohammed bin Zayed.
Oct 29, 2019
by Hywel Teague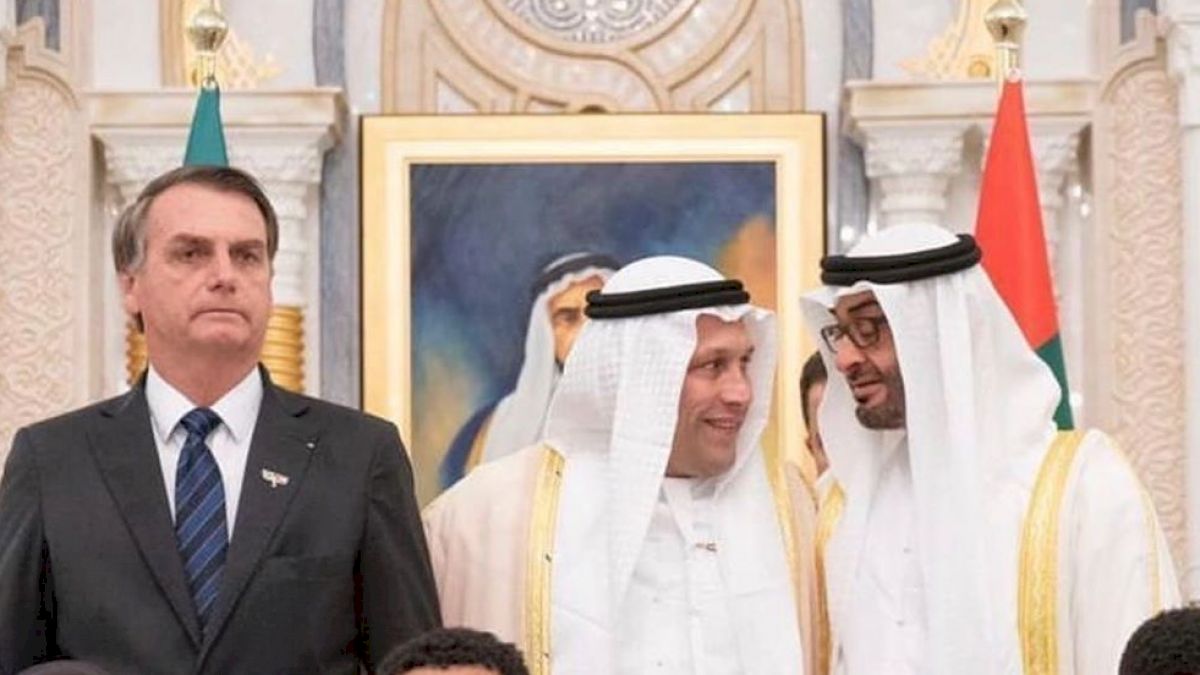 Renzo Gracie is best known for his accomplishments in the world of jiu-jitsu and MMA, but the 52-year-old has embraced a new career as Ambassador of International Tourism for Brazil.
Gracie – who was appointed to the role of tourism ambassador in April of this year – played a central role in a recent meeting between Brazilian President Jair Bolsonaro and Abu Dhabi Crown Prince Sheikh Mohammed bin Zayed.
Bolsonaro made his first visit to an Arab country this week when he met with Sheikh Mohammed bin Zayed in Abu Dhabi. The meeting saw the leaders sign agreements on topics such as customs cooperation, defense, and trade.
Elected in 2018, Bolsonaro counts on widespread support in the Brazilian jiu-jitsu community. Jiu-jitsu is widely practiced in the United Arab Emirates and is a mandatory activity in the school system.
We welcome Jair Bolsonaro, President of Brazil as our guest to the UAE and hope that this visit will enhance friendship, cooperation and joint action between our two friendly nations. @jairbolsonaro pic.twitter.com/wVDe7V5Wvz

— محمد بن زايد (@MohamedBinZayed) October 27, 2019
All school children engage in jiu-jitsu as part of their physical education, and the art is also taught to military personnel. As such, there are hundreds of Brazilians in the UAE who work as teachers and trainers.
Renzo Gracie was a two-time ADCC champion, winning gold in 1998 and 2000. Both events were held in Abu Dhabi, and Gracie has had a long relationship with the United Arab Emirates. He is a personal friend of Sheikh Tahnoon Bin Zayed Al Nahyan, the founder of ADCC and an instrumental figure in the development of jiu-jitsu in the region. Gracie awarded the sheikh a black belt in 2001.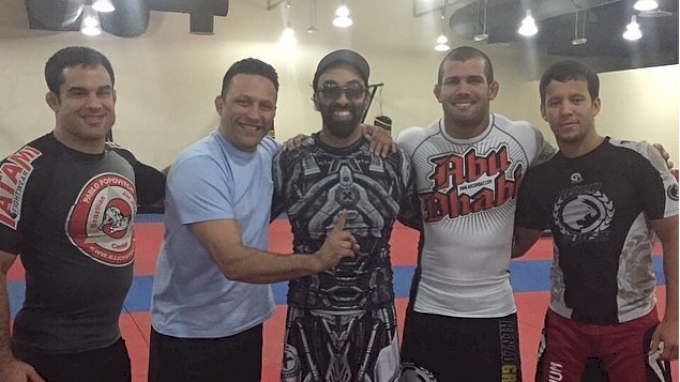 Gracie and Sheikh Tahnoon pictured with ADCC champs Pablo Popovitch and Rodolfo Vieira