Unlock this article, live events, and more with a subscription!
Get Started
Already a subscriber? Log In
The BJJ Fanatics No-Gi Submission Only Grand Prix is coming to FloGrappling. BJJ Fanatics has invited 29 of the world's best no-gi grapplers to compete under submission-only rules, with a 10-minute sub-only round followed by an EBI rules overtime if there are no subs in regulation. The grand prize will be $10,000, with cash also for second and third place and possible instructional deals with BJJ Fanatics on the line.
We always like to speculate about how these type of things will be seeded, here's my take on the BJJ Fanatics tournament. Keep in mind that these seeds are completely unofficial; we have no influence on the seeding of this or any other tournament. As I mentioned earlier, there are 29 athletes invited. Here is how I would seed the top eight.
---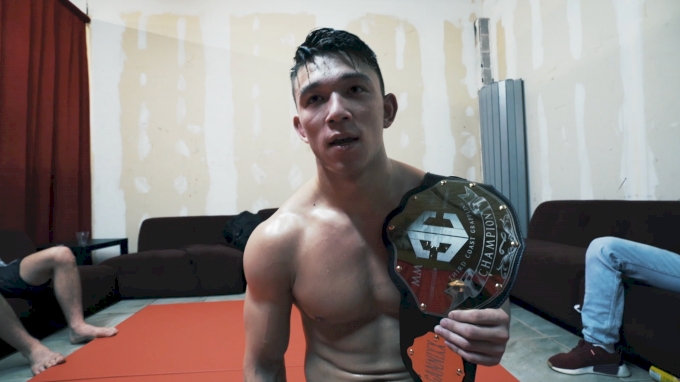 8- Kody Steele
Combat Jiu-Jitsu champion Kody Steele defeated Nathan Orchard in overtime at that tournament in the final. Kody also has a big win this year over No-Gi World champion DJ Jackson at Third Coast Grappling. Kody's results have been up and down lately; he recently lost at Fight 2 Win in Dallas. He's proven he can hang with the best in the world, but whether he can put together a string of wins to take this tournament is questionable.
---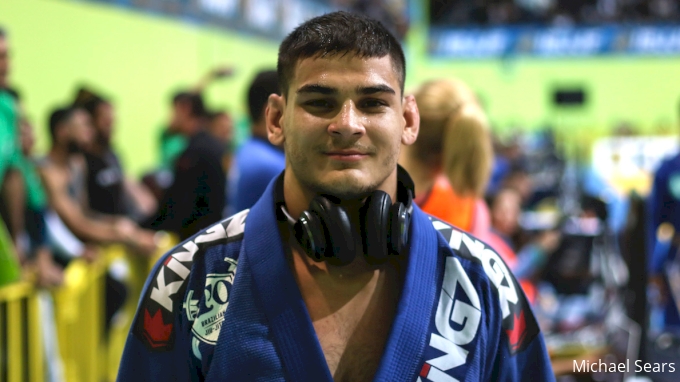 7- Jonnatas Gracie
It should be mentioned that Atos standout Jonnatas Gracie is not really a Gracie — his name is Jonnatas Gracie Araujo with the "Gracie" added as a middle name as a tribute to the legendary family. Jonnatas was one of the top prospects in the sport over the last few years, winning Worlds in the gi at blue, purple, and brown belt and No-Gi Worlds at purple and brown. Jonnatas recently won the IBJJF Pan No-Gi at black belt, and already has black belt wins over Adam Wardzinski, Ricardo Evangelista, Jake Watson, and Jefferson Guaresi.
Watch: Jonnatas Gracie Wins Pan No-Gi
---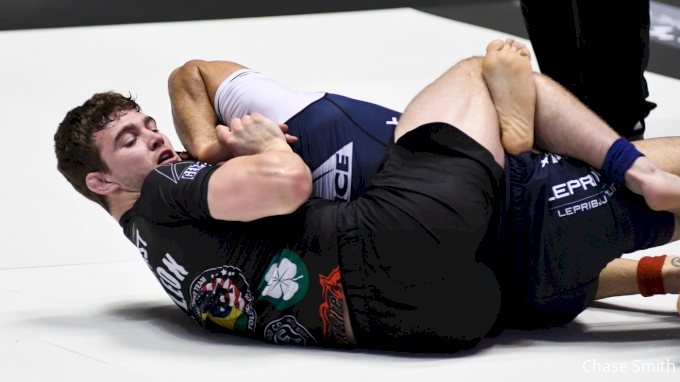 6- Dante Leon
Dante Leon has been on a tear this year in No-Gi; he's significantly smaller than the competitors seeded ahead of him here, though. The obvious big win this year was at ADCC when he took the back of the legendary Lucas Lepri. Just last weekend at Fight 2 Win 129 he won by guillotine over Isaque Bahiense; earlier this year he also had big wins by RNC over Edwin Najmi and Matheus Lutes. Dante is no doubt one of the best in the world. He's currently ranked fourth at 77kg, but giving up all the size against some of these monster will be a tough task.
Watch: Dante Defeats Lepri At ADCC

---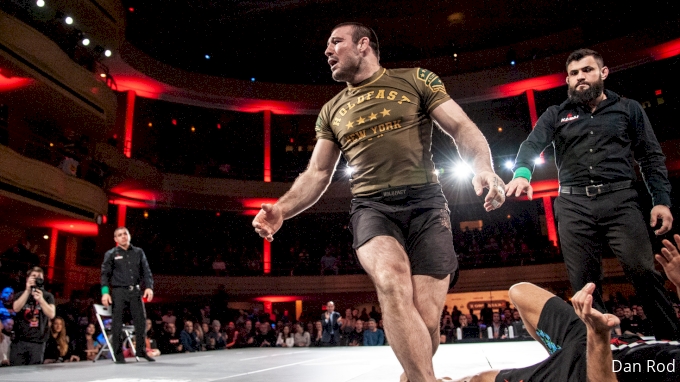 5- Aaron Johnson
Aaron "Tex" Johnson is a three-time IBJJF No-Gi Pans champion and has one of the deadliest straight ankle locks in the game. One third of Tex's career submissions have been ankle locks, with Jackson Souza and Jon Blank falling victim to the move. Tex also has a vicious heelhook, as evidenced by his finish against ADCC Absolute champion Felipe Pena. Tex also has a 3-year-old points victory against a much smaller Gordon Ryan. Tex has been inconsistent throughout his career but can finish anybody; submission-only rules should be better for him though and he should break some legs at this event.
Watch: Tex Heelhooks Preguica At KASAI
---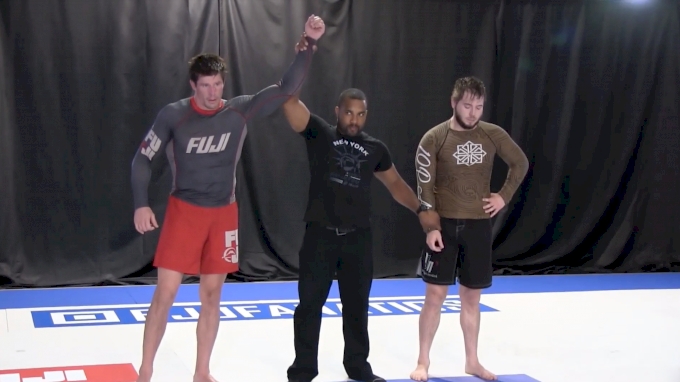 4- Kyle Boehm
10th Planet Standout Kyle Boehm looked great at the recent King Of The Mat event in October. First he took Dante Leon's back off a rolling kimura and ended up finishing him with an RNC from the back. Then Boehm went on to take out Tex Johnson in OT to win the tournament. Going into King Of The Mat I definitely would have seeded Boehm below both Leon and Johnson; his impressive performance at that tournament has me seeding him fourth here.
---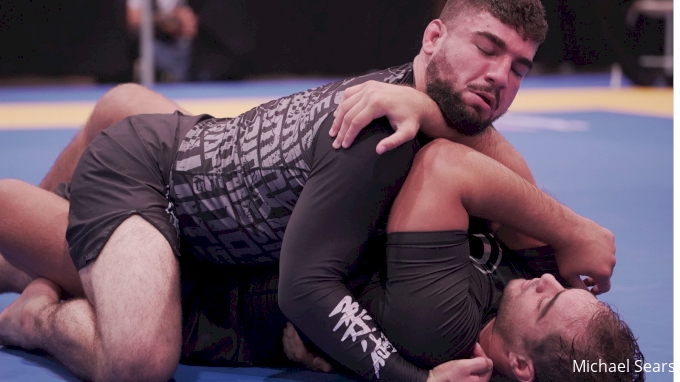 3- Vinicius Ferreira
Vinicius "Trator" Ferreira has had a crazy couple months of No-Gi competition. First he was a late addition to the IBJJF Heavyweight Grand Prix and went on to defeat Luiz Panza. Then he had a huge win on his way to winning No-Gi Pans when he swept Keenan Cornelius and got the win 2-0. Trator was a super late invite to ADCC, getting in with less than a week left, but took full advantage of the opportunity. He went on to defeat Jackson Sousa and Vinny Magalhaes, before losing to Gordon Ryan in the gold medal match.
Watch: Trator Defeats Panza
---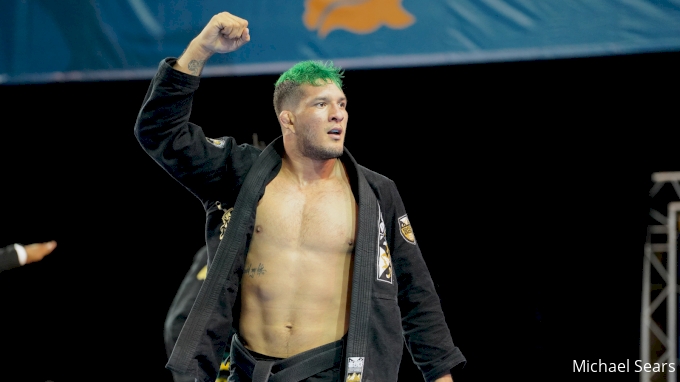 2- Lucas Barbosa
Lucas "Hulk" Barbosa is a four-time IBJJF No-Gi Worlds champion, including winning his weight and the open class in 2017. Currently ranked third at 99kg, Hulk has had a solid last few months of no-gi competition, but has lost in the semifinals at both ADCC and the IBJJF Heavyweight Grand Prix. Hulk had big wins over Tim Spriggs at the Grand Prix and Patrick Gaudio at ADCC but fell to Gordon for the second time in his career in the ADCC absolute.
Watch: Hulk Vs Gaudio At ADCC
---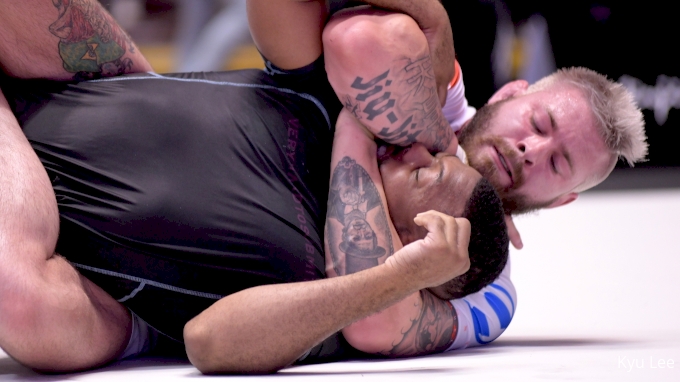 1- Gordon Ryan
The King is the favorite not only here but at any no-gi tournament he chooses to enter. Double gold ADCC, double gold No-Gi Worlds, double gold No-Gi Pans, four-time EBI champ. There is nobody over the last few years that has a resume anywhere near as impressive as Gordon's. The real question is whether anybody can make it through the entire match without getting subbed; Gordon has a ridiculous 79-percent submission rate in his wins.
Watch: Gordon Ryan ADCC Supercut
---
Watch The BJJ Fanatics No-Gi Sub Only Invitational Live On Demand On FloGrappling