2019 Spyder Invitational BJJ Championship Final
Spyder -76kg Bracket Reaction & Predictions
Spyder -76kg Bracket Reaction & Predictions
The brackets are out for the Spyder under 76kg division, here's an initial reaction to this crazy division.
Nov 2, 2019
by Michael Sears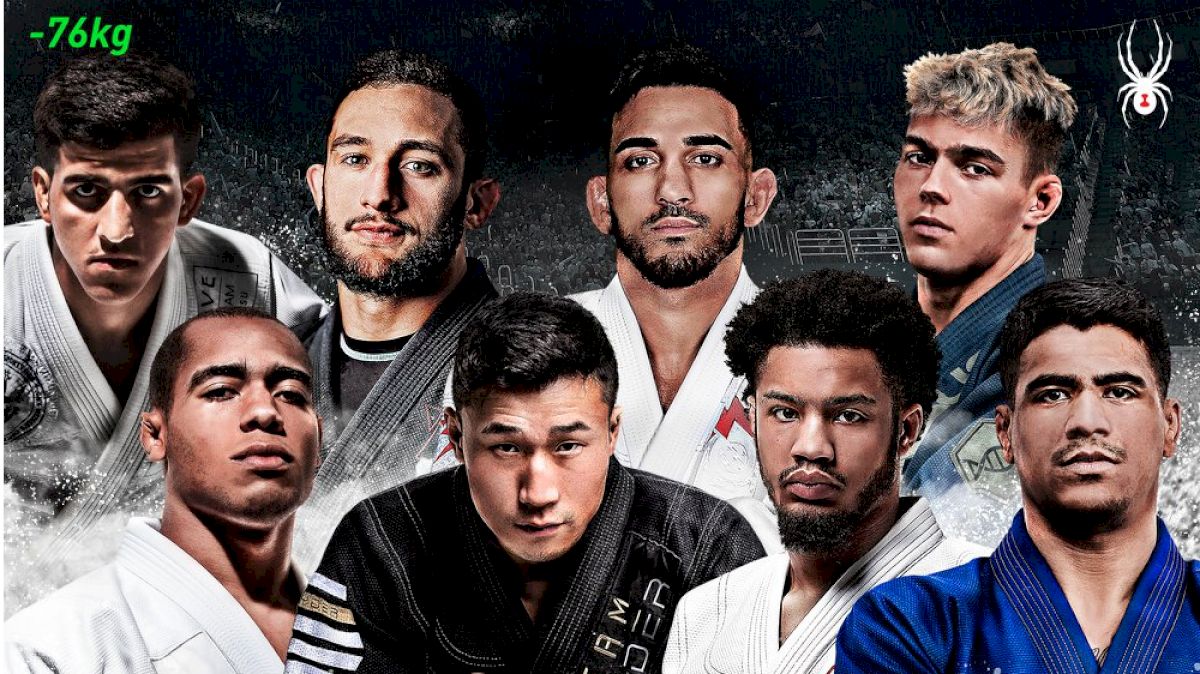 Unlock this article, live events, and more with a subscription!
Get Started
Already a subscriber? Log In
On Saturday, November 23, the largest payday in the sport's history will be awarded to not one but two competitors who come out victories at the Spyder Invitational BJJ Championship.
There will be two star-studded eight-man divisions, under 76kg and under 100kg. The winner of each bracket will take home an incredible $100,000 for winning three matches. The Invitational is hosted by Spyder Korea and will take place at the KBS Arena Hall in Seoul.
The under 76kg is loaded with elite athletes, including three World champions and two Pans champions. The athletes' regular weight classes vary from feather all the way up to Gabriel Arges at middle, this is a sort of a "lightweight absolute" division essentially.
The athletes, for the most part, do not have much history with each other, leading to some interesting first matchups.
Here is a quick description of the athletes competing.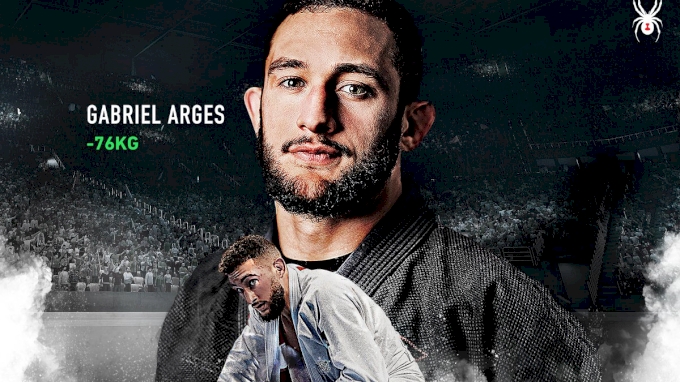 Gabriel Arges (Gracie Barra)
Top-ranked middleweight Gabriel Arges is a clear favorite in this bracket, a three-time world champion who usually competes in the middleweight division. Arges is also a two-time Pans champion and a Euros champ as well.
Arges has a great 50/50 game and is one of the better attackers from there, regularly hitting knee bars from the position.
Gabriel should be one of the larger competitors in the bracket; he recently competed at the 88kg division at ADCC. Jamil Hill and Matheus Gabriel were all the way down in the 66kg division.
One of the best strategists in the game, Gabriel is a master tactician that can modify his game to counter a variety of styles. The weight cut may be an issue for him, but he's made 77kg before for AJP events.
Watch: Gabriel Arges Wins 2019 Worlds
---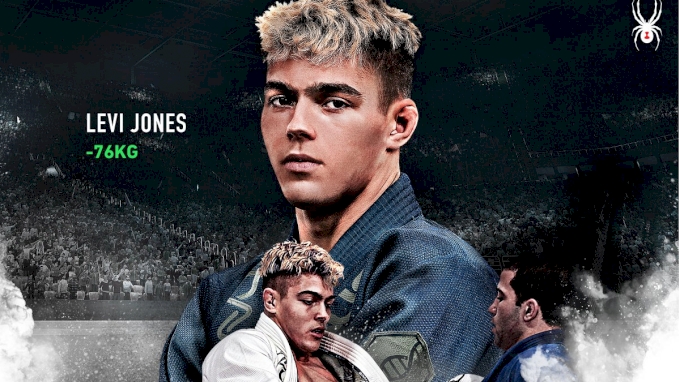 Levi Jones (Unity)
Levi dominated this weight for much of 2019 before going down to a double DQ at Worlds. He won Euros and Pans this year before the bitter end to an amazing year that no doubt motivated him even more. In Levi's short black belt career, he already has wins over Lucas Lepri, Renato Canuto, Gianni Grippo, and Roberto Satoshi.
Levi has lost in the finals of both tournaments he has done since the Worlds DQ; Spyder will be a chance for him to get back to top form heading into the 2020 season. His backtakes are some of the best in the game and he has utilized his sharp berimbolo game against the world's best.
Levi has an ancient win over Johnatha Alves from the colored belts. They both went on to win worlds at brown belt in successive years. Levi and Johnatha now have the best berimbolo game at lightweight and arguably at all of black belt; it will be interesting to see how they match up should they meet.
Watch: Levi Defeats Lucas Lepri At Euros
---
Johnatha Alves (Atos/AOJ)
Alves owns a head-to-head win over Jamil from the previous Spyder; he then went on to win that event, also defeating world champ Paulo Miyao in the final. Everyone knew he was a stud back then, but he was still a colored belt. Nobody will underestimate him and they will have surely studied for and game-planned to counter his style this time around.
Johnatha was a prodigy coming through the ranks, utilizing a deadly berimbolo game that saw him routinely tap his way through major tournaments. Many people are picking Johnatha to do big things in 2020 at black belt; this event will be a good test of where he is at heading into the 2020 season.
Watch: Alves Defeats Paulo Miyao At Spyder
---
Matheus Gabriel (Checkmat)
Ranked No. 1 in the world at featherweight, Matheus Gabriel put in an incredible debut season at black belt this year, winning both Pans and Worlds. Matheus tapped Marcio Andre in the Worlds final and fought his way through four tough matches at Pans, beating Kennedy Maciel, Leo Saggioro, Rafael Mansur and Jamil.
Matheus is of the most exciting young athletes out there, always going after the submission and never stalling. He is going to give up a size advantage to most of the competitors in this bracket but has to be considered one of the favorites regardless.
Watch: Matheus Gets The Sub In Worlds Final
---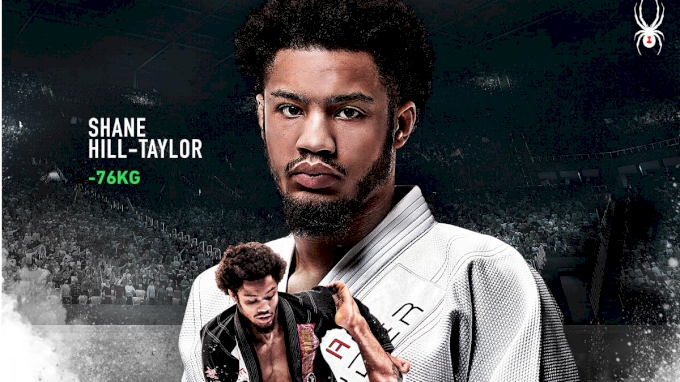 Shane Jamil Hill-Taylor (Team Lloyd Irvin)
Jamil won this event all the way back in 2017, then won Worlds in 2018. He then went on to lose to Johnatha Alves in the 2018 version of this tournament, and also lost to Matheus Gabriel in a close 2019 Pans final. Jamil unfortunately missed Worlds because of surgery and did not get the chance to run that match back, as Matheus went on to win the weight Jamil was reigning champion in.
Jamil has one of the best lassos in the game and a seemingly impassable guard. His top game is underrated as well, although he clearly prefers the guard he has proven to be equally as dangerous when passing standing. Jamil will possibly have to avenge two losses and give up size to others to get through this bracket, but he's a black belt world champion and can't be counted out.
Watch: Jamil 2018 Worlds Supercut
---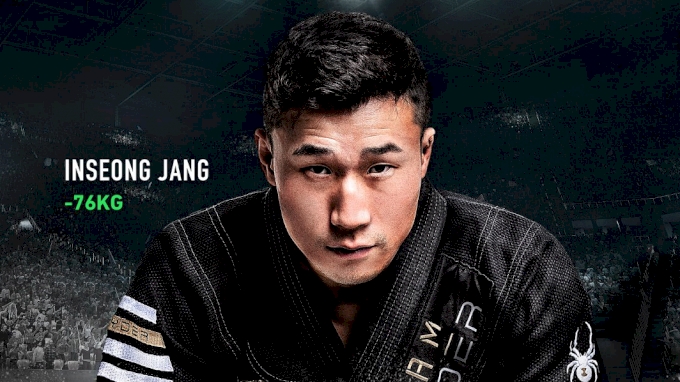 Inseong Jang (Wire BJJ)
Local favorite Inseong Jang has been a mainstay at Spyder competitions, already finishing second and third at previous installments of the tournament. Jang was a brown belt when first entering those tournaments, but has proven he can hang with the best.
Jang has a win over AJ Agazarm from a previous Spyder, as well as a close loss to Paulo Miyao. It will be an uphill battle for Inseong to fight his way through this loaded bracket, but the hometown hero just might keep it close and possibly pull off a major upset in Seoul.
---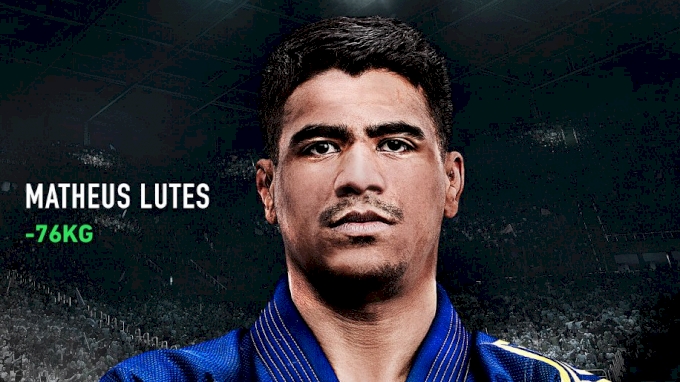 Matheus Lutes (Alliance Marcelo Garcia)
Marcelo Garcia brown belt Matheus Lutes earned his spot in this tournament when he won the qualifier, beating Augusto Mendes and Osvaldo Moizinho in two close matches. Lutes is still a brown belt but has plenty of experience against the Worlds best in no-gi competition, where he regularly has superfights against elite black belts.
Matheus should be big for this weight class. Although not as accomplished as some of his colleagues in the division, he should have a significant size advantage against featherweights like Matheus Gabriel and Jamil Hill-Taylor should they meet.
Watch: Lutes Defeats Tanquinho
---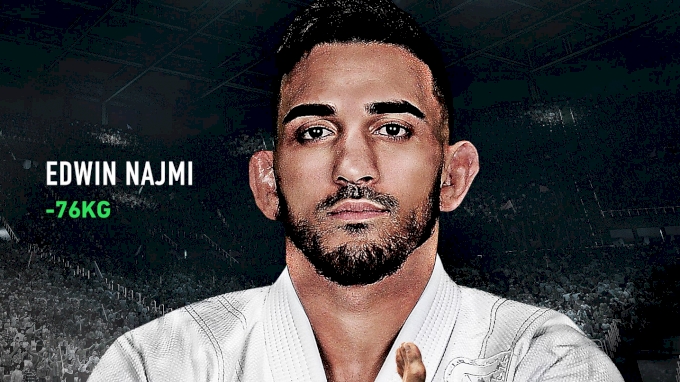 Edwin Najmi (Gracie Barra)
Submission machine Edwin Najmi has subs in over 50 percent of his wins so far in his black belt career. Najmi's best year at black belt was 2016, where he won Pans and finished second at Worlds.
All eight of Edwin's matches this year have been no-gi so far. In the gi he is even more of a threat to hit one of his famous triangles, and his darce is another weapon that opponents have to be wary of.
Edwin's style has always been exciting; the question is can he put together a run through an entire tournament without that high flying style getting shut down by a more conservative opponent. Matchups against the younger berimbolo experts Jones and Alves should be fun to watch should they meet.
Now let's get to the brackets: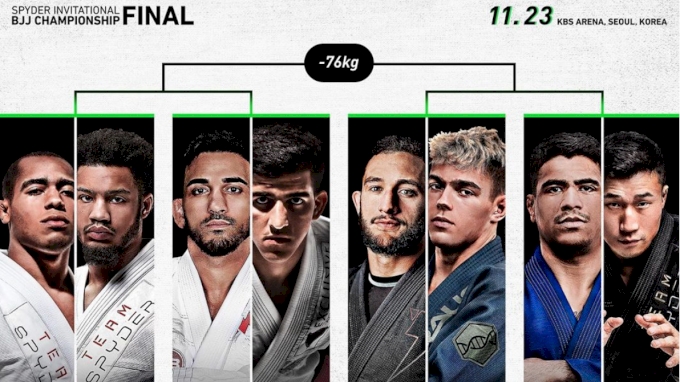 Shane Jamil Hill-Taylor vs Johnatha Alves
These two had a close and controversial match in the first round of the last Spyder tournament, with then-brown belt Alves winning by one advantage over the black belt world champion Jamil. The majority of that match took place in the 50/50 position, with a late scramble giving Alves the winning advantage in a position that arguably could have been an advantage or two points for Jamil.
Alves went on to win brown belt worlds and get his black belt; Jamil hasn't been as active but you know this is a rematch he is looking forward to. I think whoever gets the guard pull holds a great advantage here. Jamil never really got to any of his favorite positions in the last fight; if he can get to guard with a lasso he should be able to take command of the tempo.
Alves obviously has a great berimbolo but is also deadly from the waiter sweep position. Both athletes have a great mind for jiu-jitsu and strategy. I think we see them come out with something completely different than last time where the match was essentially a stalemate until the last minute.
Watch: Jamil Hill Vs Johnatha Alves
Matheus Gabriel vs Edwin Najmi
A cool matchup here between athletes we wouldn't normally see fight at an IBJJF competition, as Edwin is a lightweight and Matheus is a featherweight. Both athletes are finishers. If I had to bet on one match here ending in submission, this is an easy pick.
Matheus will be giving up some size no doubt; he just competed in the 66kg division at ADCC while Edwin was up at 77kg. I think if it goes to points Matheus is most likely to get the win, Edwin is dangerous with his darce and triangle chokes from anywhere though.
The winner here advances to face the Alves/Hill match, potentially setting up a rematch between Matheus and Jamil of the last two featherweight world champs. Matheus won a close one between the two in their meeting at Pans.
Levi Jones vs Gabriel Arges
Perhaps the two favorites to win this tournament are going at it in the first round in Jones and Arges. Arges should be the largest competitor here, but Levi is a big lightweight and should be able to handle his size better than some of the others.
The battle here should be pretty straightforward: Can Arges get to the 50/50 position before Levi gets to his back? Levi has shown this year that he can berimbolo anybody, and it wasn't that long ago that Tommy Langaker got on Gabriel's back at Worlds 2018 and finished the fight.
The winner of this one becomes the favorite to take the entire tournament in my opinion, and should have a much easier second fight with the Lutes/Jang winner.
Matheus Lutes vs Inseong Jang
When I was trying to predict the seeds I actually had these two ranked seventh and eighth in the bracket; they get matched up first round though and one of them will advance to the semis. They're both Spyder veterans who have defeated big names on this stage before.
I think we will see Jang pulling guard here with Lutes passing to start things out. This match is really a toss-up in my opinion. Lutes is really strong and could simply overpower the smaller Jang from top, but Jang has a great guard and should be a game opponent for the Marcelo Garcia brown belt.
---
My Picks
I think the winners of the Alves/Hill and Jones/Arges first-round matchups make the finals.
Alves/Hill is a tough one — their last fight was so close but we didn't get to see much of how they match up with so much 50/50. I'll take Alves to win a second close match with Jamil, but would not be surprised at all if Jamil pulls it off.
Najmi/Gabriel is a tough one to call as well, but I'm not doubting Matheus with the roll he's on this year. I'll take Matheus to set up a semifinal between him and Johnatha.
On the other side I'll take Lutes over Jang, but there is another match that could be the final in Jones/Arges. I think Gabriel is going to show Levi's bolo game a ton of respect after Levi's success earlier this year. Gabriel is one of the best strategists in the game and I think he pulls off a close one.
Semis I would go Alves over Matheus Gabriel and Arges over Lutes, setting up a crazy final between Johnatha Alves and the three-time IBJJF World champ Arges. I think this fight plays out similar to Arges vs Levi, with Gabriel's size, experience and strategy being too much for Alves and Gabriel Arges walking away the winner by an advantage or two points.
---
Watch The 2019 Spyder Invitational Final Live On Demand On FloGrappling