Tex Johnson is one of the most feared submission artists in the no-gi scene, with leglock victories over big names like Felipe Pena, Jackson Souza, and Jon Blank. Sixty-six percent of Tex's wins have come by submission, most by straight ankle lock, with a painful sounding scream typically being the method his opponents use to tap.
Tex is a three-time Pan No-Gi champion as well as a World No-Gi bronze medalist. He has been on the road a lot lately, mixing his training up through several different teams over the last year.
"I'm a nomad dude — I go wherever I want," Tex said. "I don't get confined by these team things and bullshit. Right now I'm at Gamblers and Fight Sports."
Watch: Tex With A Quick Ankle Lock On Jackson Souza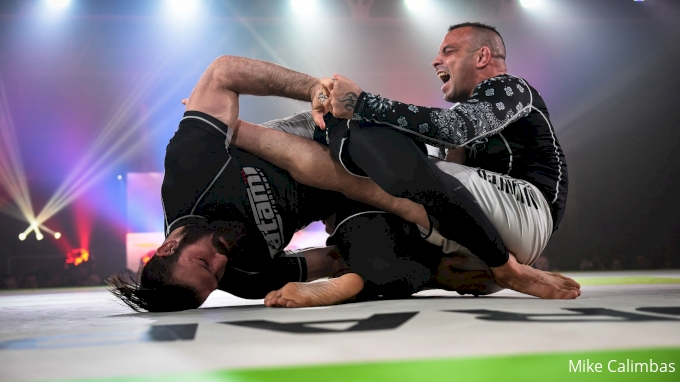 BJJ Fanatics On The Horizon
Currently preparing for the BJJ Fanatics Submission Only Invitational, Tex figures to be one of the top seeds at the event. Gordon Ryan, Lucas "Hulk" Barbosa, and Dante Leon are some of the other big names competing in the tournament.
"It is an absolute, so we'll have to see how it stacks up, how it is seeded — we don't know how. I was thinking the main guys are the top four or five seeds. Gordon at one and Lucas at two would make sense. Then probably myself and Dante Leon after them."
On the remainder of the field and who he might be looking out for: "You always have to worry about Quentin Rosenzweig. I just fought him at King of the Mat and kneebarred him, though. The thing with many of these submission-only guys is that positionally they aren't dangerous. You don't have to worry about them passing your guard. I just wish people would do something more original than EBI overtime; maybe we could start in 50/50 or another position instead. You see many guys gameplanning for EBI rules and stalling."
While many would box Tex in as a leglock guy, understandably considering the amount of leglocks he hits, Tex has a more well-rounded game that he would like to display.
"I don't like to specialize in anything. People say Tex has leglocks, but I have a little of everything. I have a good closed guard and I even berimbolo people. I learned that from Murilo Santana, he's like the monk of that shit. He's helped the Miyaos and Levi with their berimbolos. He's one of the most underrated coaches in the world."
Watch: Tex Submits Jon Blank In ADCC Absolute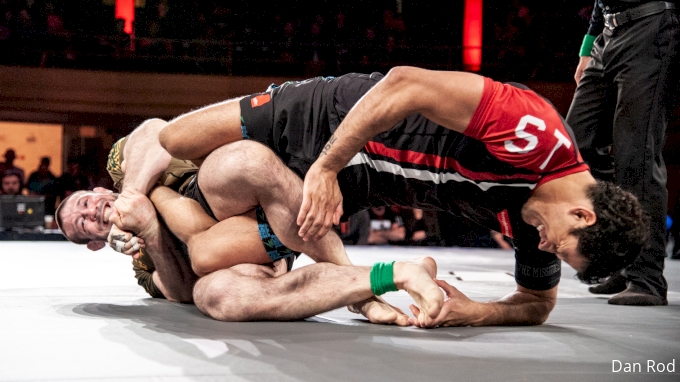 Tapping Preguica
The Felipe Pena heelhook at KASAI was by far the biggest win of Tex's career. He still remembers it like it was yesterday; here's a quick walkthrough of the sub by Tex.
"The sequence was pretty easy. It was open guard with my foot on the hip. He tried to put his arm inside to keep distance from my hips, I was pushing his hip away as I was sucking the knee in."
"I knew I automatically wanted 50/50. That's the position I want for leglocks. A lot of people have told me it's weak, that it's not a good position, but I'm comfortable there. I like to go for straight ankles, but he defended by crossing his feet."
"I remember trying to turn out, but the way he turned I countered it. He grabbed my hand to defend, I then grabbed the toes and used them to pull the foot down with the blade of my wrist. I could have finished it with one arm; he made the decision to turn, I heard popping, I let go as soon as he tapped."
Watch: Tex Heelhooks Preguica At Kasai
"If you play on your knees against me it's really easy to leglock you. A standing opponent with a good base is the hardest to leglock."
---
Watch The BJJ Fanatics Submission Only Grand Prix Live On Demand On FloGrappling