Unlock this article, live events, and more with a subscription!
Get Started
Already a subscriber? Log In
The BJJ Fanatics Submission Only Grand Prix is bringing together the best the no-gi scene has to offer, from ADCC and IBJJF No-Gi World champions to submission only specialists. We have already covered who we think the favorites in this bracket are (minus Trator, who recently pulled out of the event, and Gordon Ryan, who has been replaced by Nick Rodriguez), but there are a bunch of dangerous athletes registered for the event.
Here I have highlighted just a few of the names that could shake things up this weekend in Beverly, Massachusetts. These athletes can be a big problem for anyone in the division, and if taken lightly will take an arm or leg home with them from the tournament.
Ladies and gentlemen, here are your dark horses for the BJJ Fanatics Submission Only Grand Prix.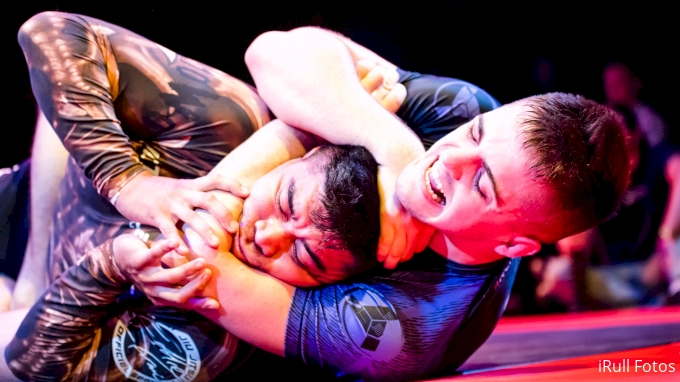 William Tackett (Checkmat)
Eighteen-year-old William Tackett trains out of the Brazilian Fight Factory under Rodrigo Cabral in Austin, Texas. Tackett has made a name for himself in the no-gi scene over the past year, with wins over Enrico Cocco and Jason Rau, and always brings a fast-paced and exciting style. He has held titles in Fight 2 Win, JitzKing, Midwest Finishers, and Third Coast Grappling.
"I'm super excited, I can't wait. Hopefully I draw some big names. Dante would be cool because we are a similar weight. I would love to fight Nick, Hulk, BB Monster, any of those guys."
William has focused almost exclusively on the no-gi circuit for the past year with great success. He likes the submission only ruleset, especially EBI rules, where the result is left entirely up to the competitors, with no referee decisions.
"I like submission only because I can't be a victim of the refs. EBI rules is 100 percent up to the athlete. I think a lot of guys are point fighters and not used to these rules and the OT rounds, there might be some upsets. We drill a lot of EBI overtime after class at our gym; it has helped me tighten up my back attacks and escapes as well.
One of the smaller competitors in the tournament, weighing in the low 170s, William is not intimidated by the much larger size of some of the field, with many of the athletes weighing in at over 220 pounds. In fact, he even feels like his size might be an advantage under these rules.
"I feel fine about the size. I think it is kind of an advantage in the EBI format. If it reaches overtime it's hard for them to control me; I'm smaller and hard to hold on to. I think the smaller guy has an advantage there. They could also rip my face off too so I don't know. I can push a fast pace that the big guys can't keep up with. As long as I don't let them squash me I think it's OK."
Watch: William Tackett Gets The Sub At Fight 2 Win
---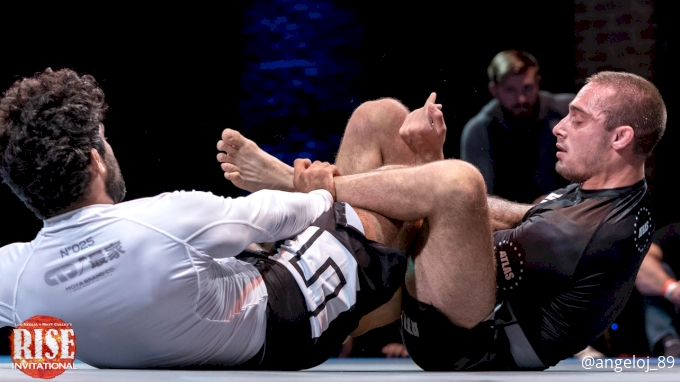 Jason Rau (Serra BJJ)
Jason Rau trains out of Matt Serra's academy in Long Island, New York. He represents the Renzo Gracie team, although not making it to the main Renzo academy in Manhattan as much as he used to. A leglock specialist, Rau has won Sapateiro, Submission Spectrum, and is the current Rise Invitational 170-pound champion.
"I have a submission-based approach. I'm looking for your legs or your back. If I can I will get on your legs; if I can't I will use that to take your back. I'll use passing to expose the back, threaten leglocks from top to expose the back. I feel like mount and side control don't offer you as much control in no-gi, but the position gives you an opportunity to get to the legs or the back."
Like many of the names competing at BJJ Fanatics, Rau is a veteran of the submission only scene. Rau already has wins over athletes like Mansher Khera, Victor Silverio, PJ Barch, and Herbert Burns. He competed at the ADCC trials, finishing second at the East Coast trials to Jon Satava.
"I'm super excited to be a part of the BJJ Fanatics Grand Prix. It's a stacked field, the most stacked tournament I've done. I'm gonna turn heads — people don't know how good I am. I don't think I've been able to fully showcase my skills, but I think I'm capable of beating anybody in that field if I get to my strong positions."
Watch: Jason Rau Gets A Quick Heelhook At ADCC Trials
---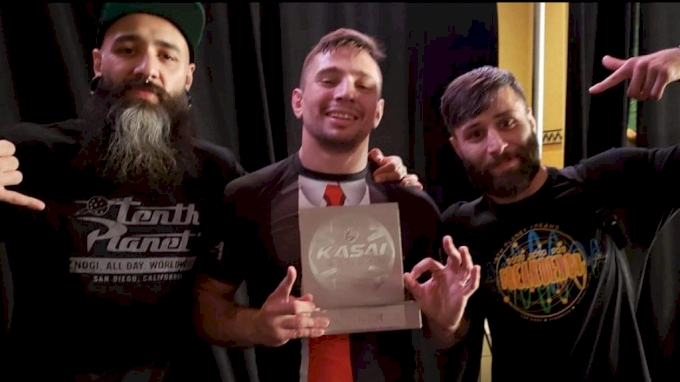 Quentin Rosenzweig (10th Planet)
Quentin Rosenzweig describes himself as a nomad: While he is based out of 10th Planet Atlanta he has done this training camp at 10th Planet Austin. He is the 205-pound champion at both the Onnit Invitational and Kakuto, and also won the Sapateiro heavyweight title.
"I think there is a lot of guys there trying to make a name off guys, and other guys just there to be on a big show. I want the big names as early as possible, so I can beat them and make my name off the tournament. I want the hardest road possible."
"I don't think Hulk has the game for sub only. Tex is big and strong; he can finish anybody if given the opportunity. I'm technical enough to do it. Kyle Boehm is another physical freak. Dante is a beast, just a little small for the division."
Like many athletes on the submission only scene, Quentin describes his game as focused on leglocks and back attacks. The field is deep at the Grand Prix, but Rosenzweig does not want an easy road to the final.
"I've faced Nick Rodriguez before and I wholeheartedly believe I can submit him. He is a beast and not anyone to be taken lightly, though. I would love to see a match with him and Lucas Hulk — I think that would be fireworks."
Watch: Quentin Rosenzweig With A Heelhook At Kasai
---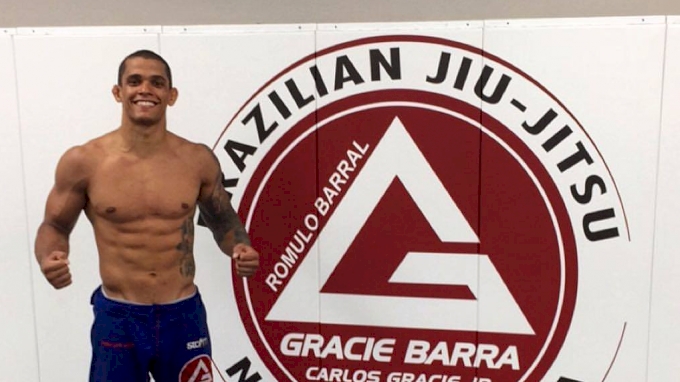 Victor Silverio (Gracie Barra)
Victor Silverio has been a mainstay on the IBJJF circuit for years, first representing GF Team and more recently competing under Gracie Barra. Victor is an American National champion in the gi and holds wins over athletes such as Jaime Canuto, Isaque Bahiense, Dante Leon, and Lucas Barbosa in his career.
"I like the tournament idea; they have some good guys like Nick, Dante, and Hulk. It is open class style, so it kinda favors the big guys. But to be honest I feel like I do good with big guys. I have a history of fighting big guys, I beat Hulk and Tex in the gi. I beat Dante and John Combs. I don't feel like the big guys are stronger than me — yes they have more weight, but I can compensate with my speed."
While Victor is one of the smaller competitors, he is a veteran of the game and comes from one of the strongest camps in the world at Gracie Barra Northridge, training under ADCC champion Romulo Barral. Victor has dedicated himself to doing more no-gi fights in the future, with his eyes set on an MMA career, and really wants to compete more under submission only rulesets.
"I'm looking forward to fighting against the best. We only have so much time competing. I want to be able to fight the best guys. Hulk, Nick . . . I want to fight all those guys. I don't feel any pressure. I just want to go there and do my best. They are some of the best guys in grappling right now, so of course I'd like to test myself against them."
---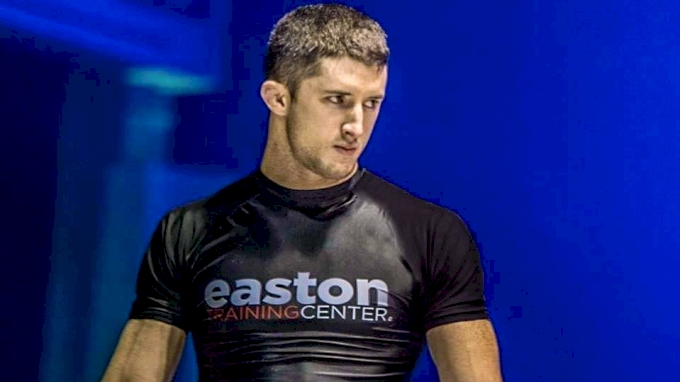 John Combs (Easton)
John Combs is a guillotine specialist, having already submitted Marcos Tinoco, Isaque Bahiense, William Tackett, and Jared Dopp with the move. John had the tournament of his life at the ADCC West Coast Trials, where he submitted five out of six opponents and qualified for the most prestigious no-gi tournament on earth.
"This tournament is a terrifying list of bad motherfuckers. Nicky Rod is explosive — I'd look to pull guard and leglock him. Just approaching it to have fun, especially against Tex, I'll be ready to tap very loud. There's a lot of interesting guys. I'd like to fight Dante, that's an interesting matchup. My teammate Alex Huddleston and Jason Rau are two guys I'd rather not face. I'd like a rematch with William Tackett."
John's game seems to be perfect for submission only rules. Seventy-six percent of his wins at black belt have come by submission, with a third of those by guillotine. John thrives in the scrambles, where an opponent can slip up and leave their neck exposed for the split second it takes him to set up his guillotine.
"I think sub only rules are good for me, because of my front headlock game. If it is a scramble fest it's great for me, leads to the submission. Submission only rules can lead to a lot of great things for me game, it works really well with my style."
---
Watch The BJJ Fanatics Submission Only Grand Prix Live On Demand On FloGrappling