Unlock this article, live events, and more with a subscription!
Get Started
Already a subscriber? Log In
From Erberth's antics to the return of Rodolfo – here's my take on what went down at Spyder.
The Heavyweights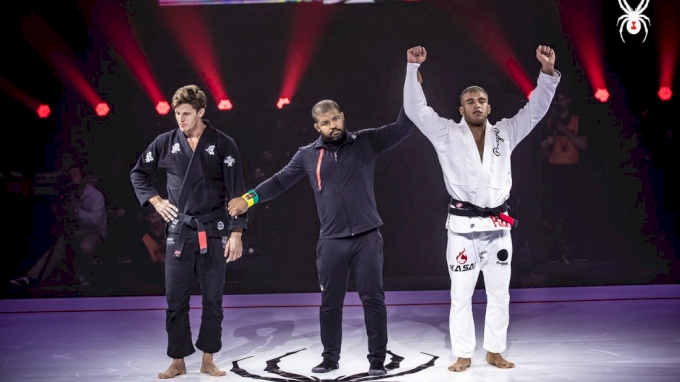 1. Nobody Was Satisfied With The Kaynan-Meregali Final
Except Kaynan, the new P4P No.1 who capped the most successful year the sport has ever seen and walked off with $100,000. For him, it was a triumphant moment; he had to beat two all-time legends of the sport in Leandro Lo and Rodolfo Vieira just to get into the final, and those were decisive enough victories. Bur the Meregali match left us wanting more.
There could have been a better alternative to a 0-0 split decision in the main event of one of the most anticipated tournaments of the year. An extra round, golden score overtime, criteria... anything except this.
2. Erberth Gonna Erberth
We can't really dance around the fact he's completely unstable. There's absolutely no justification for what happened. Even if the accidental strike was legit, what was he doing by just giving up and letting Meregali tap him? Erberth could be one of the best in the world, but he's become a joke in the community and hasn't had a significant string of solid performances since he won King of Mats in late 2018. Quite simply, he's the biggest wasted talent in this sport since Fernando Margarida in the early 2000s.
3. Rusty Rodolfo Not Quite As Explosive As Expected
One of the most mouth-watering moments of Spyder was the return of IBJJF Hall of Famer Rodolfo Vieira, who walked away from gi competitions in 2014 to focus on MMA. The UFC fighter has had only two gi matches in that time, and it showed. He scored a submission win over the talented brown belt Anderson Munis and there were a few glimpses of the "old" Rodolfo. The fearsome pressure was still there but his timing seemed off. He allowed both Munis and Kaynan to set their grips and get into attacking positions and got swept in both matches. It was fantastic to see him back and Spyder pulled off something truly special to get him back in the gi. But his time away showed. It probably wouldn't take long for him to regain momentum and look monstrous once again, but with his focus on his UFC career it's unlikely we'll see him back in the gi soon– unless somebody has $100K sitting around.
4. Leandro Needs A Win
2019 has not been kind to Leandro Lo. Kaynan Duarte took him out of Spyder in the opening round, a rematch of the World Championships final from back in June. Duarte looked in complete control during the match. Stylistically, Kaynan is a bad match for Leandro – he's smart, strategic, and steady. He shut down Lo's explosiveness and wrestling, and shut him out of the tournament. Has Lo lost his edge? His mixed results this year would indicate that's the case. He needs a win, bad.
The Lightweights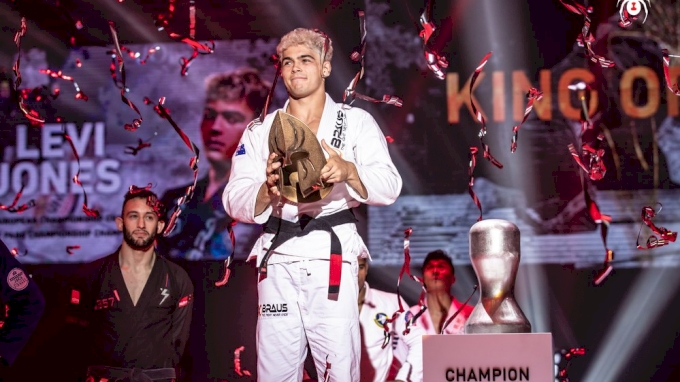 1. Levi Jones-Leary Beat Two World Champs In One Night
Lightweight Levi Jones-Leary has had a rollercoaster year. From winning Euros and Pans to bombing out at World Pro and Worlds... In the span of six months he tasted the sweetest moments and had to stomach the bitterest disappointments. Back in Australia and off the scene for the last five months, Jones-Leary set whatever was in his head straight and came back to enjoy a definitive moment in his career. Knowing he took the grand prize of $100K with wins over 2019 featherweight champ Matheus Gabriel and two-time middleweight champ Gabriel Arges can only make that feel better.
2. Johnatha's Sub Of Jamil Stole The Show
The first match of the entire event was a blisteringly-fast rear-naked choke. Everybody expected Alves vs Hill-Taylor to be a highly-technical chess match, but Johnatha wasted no time in getting to 2018 World champ Jamil's back. What a statement.
3. Matheus Gabriel Is The Real Deal
Second prize at Spyder might not feel great if Matheus Gabriel lingers on what he could have pocketed if he'd won, but what a breakout year for the 22-year-old Checkmat rep: World champ, Pan champ, and second place at Spyder, wins over Edwin Najmi and Johnatha Alves to put him into the final– just incredible.
4. Cutting Weight Ain't Great
One thing we knew to expect was that both Gracie Barra black belts Najmi and Arges would be cutting a lot of weight. But was it too much? Edwin has been open about how he may never be able compete at lightweight again without a day-before weigh-in, and this was the first time Arges had made this weight since 2016. $100K will make people take extreme measures, but the tradeoff against performance is an inherent risk when cutting weight. Maybe it wasn't the only factor, but you have to wonder if Arges and Najmi would have performed better had they not had to drop so much weight for this event.
The Event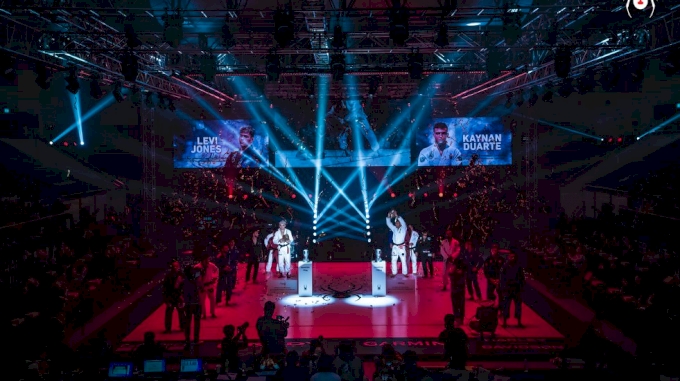 1. Spyder Belonged To The New Generation
Levi– 22. Kaynan– 21. Matheus Gabriel– 22. Johnatha– 20. Nicholas Meregali was the oldest finalist at the grand age of 25. Spyder was undoubtedly a showcase for the new school.
2. Inconsistent Officiating Draws Scrutiny
The discussion was fierce among viewers of this event and one topic that came up, again and again, was the officiating. Even before I started scanning the comments I thought the refs were awarding points too quickly – see Anderson Munis's sweep against Rodolfo, for an example. On the flip side, there was no advantage for Kaynan's guillotine in the final versus Meregali even though he scored one in his match versus Leandro. And the referee either completely missed or ignored Matheus Gabriel using the foot in the back of the Johnatha's neck – a serious foul under IBJJF rules.
3. Production Level 9000
I liked how the show was all about the jiu-jitsu. They kept the action moving, there was little downtime between matches and the entire event came in at a compact three hours long. The stage, the setting and the various production elements that went into the event set a new bar for what professional jiu-jitsu should look like.
4. Double The Money in 2020?
$100,000 was the biggest payday we've ever heard of in jiu-jitsu – and word on the street is that Spyder may even offer DOUBLE the prize in 2020. Just imagine the talent who could come out for that. Spyder will return in early 2020 with a qualifying event, and we can't wait to see who's going to be invited.