Fight to Win 132
Tonon vs Ramos: How The Fight To Win Match Of The Year Went Down
Tonon vs Ramos: How The Fight To Win Match Of The Year Went Down
Garry Tonon outworked Davi Ramos in a barn-burner at Fight 2 Win 132 in Honolulu, Hawaii, on Saturday night.
Nov 25, 2019
by Rose Miller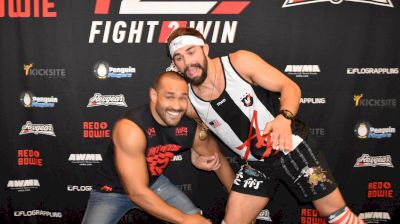 Unlock this video, live events, and more with a subscription!
Get Started
Already a subscriber? Log In
Unlock this article, live events, and more with a subscription!
Get Started
Already a subscriber? Log In
The main event of Fight to Win 132 between Davi Ramos and Garry Tonon was everything grappling fans crave in an elite, sub-only match: rapid positional exchanges, aggressive pacing, and technical, yet furious submission attacks.
The two grappler/MMA fighters kicked things off immediately after the handshake as Ramos pulled into an early heel hook attempt. As expected with these two, for every attack there was an equal and opposite retaliation. While Tonon was stalking kimuras and back takes, Ramos was composed and confident countering by hunting the legs and heels. We even got to see Ramos attempt his signature flying armbar, but Tonon slipped out of it with ease.
Watch: Garry Tonon vs Davi Ramos, Fight to Win 132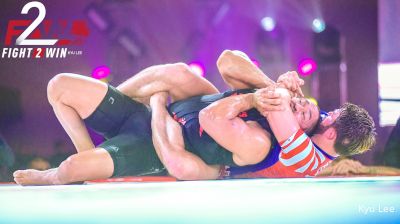 Unlock this video, live events, and more with a subscription!
Get Started
Already a subscriber? Log In
With so many explosive attacks it was difficult to determine who was winning for the first 10 minutes of the 15-minute main event. Skill being equal and styles being similar, it was superior conditioning that made the difference in the end. As time went on, the pace of the match appeared to wear on Ramos as he took his time re-setting in the center of the mat. This exhaustion seemed to fuel Tonon's intensity. 'The Lion Killer' didn't just maintain pace: he fired it up, sitting through to secure Davi's back off a double leg shot, and sinking a deep rear naked choke as time expired.
The end result: No. 3-ranked Garry Tonon defeated 2015 ADCC champ Davi Ramos via unanimous decision. And the match earned F2W Fight of the Year honors from matchmaker Seth Daniels.
Bishop and Gomez claims title belts
Fight to Win 132 also saw new champs come into reign as Jena Bishop and Jordan Gomez dethroned the current champs in their divisions to become Fight to Win Masters champions!
Tracey Goodell, Hawaii's F2W hometown hero, put her title on the line against Jena Bishop (Alliance) who has elevated her jiu-jitsu career in the last couple years, coming off some all-time career wins recently: defeating Luiza Monteiro in her last F2W performance and qualifying for ADCC after winning the west coast trials.
Aware of Goodell's lanky and aggressive guard, and fondness of triangles, Bishop forced her opponent to come on top so she could control and attack from closed guard. Things got a little dicey as Bishop opened up her game to attacks beyond chokes from closed guard, and Goodell was quick to capitalize on any openings. However, Bishop retained control for the entire match, ending the contest with a toe-hold in hand. Jena Bishop became the new Masters Bantamweight F2W Champion by split decision.
Jordan Gomez was able to overcome legend, Baret Yoshida, for the Masters Featherweight strap. While Baret relied heavily on his open guard, Gomez was able to shut it down and secure more submission attempts to earn the nod from all three refs for the "W."
Other notable matches:
Michael Liera Jr. continues his F2W streak with a bow-and-arrow choke win over Jake Watson, improving his record to 4-0.
Victor Hugo defeats Helton Jose Jr. with a guillotine.