Unlock this article, live events, and more with a subscription!
Get Started
Already a subscriber? Log In
It's been a while but here is a quick Monday morning roundup of the most notable grappling news from around the world. It's another edition of the Grappling Bulletin.
---
ADCC silver medalist Nick Rodriguez's hype train rolls on.
The New Jersey-based wrestler-turned-grappler and part-time model shut out former UFC middleweight champ Luke Rockhold in a sub-only match that featured as the main event of Polaris Pro.
When he's not busy flexing his biceps, Rodriguez is flying all over the United States and beyond to boost his experience. Don't forget the newcomer to the grappling scene only made his debut in mid-2018, but since then has built a reputation for competing nearly every weekend.
Rodriguez's first international superfight was one to remember. After taking on the best the grappling world had to offer these last months, he faced his first major name from the realm of MMA in Luke Rockhold.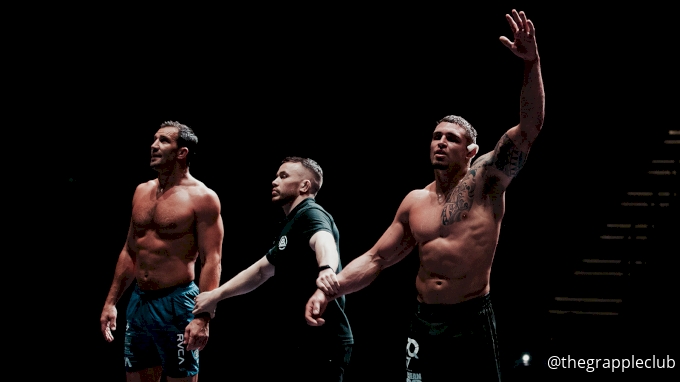 This coming after a packed season that saw him face off with no less than three ADCC World Champions in the space of seven days – he fought Cyborg and Orlando at ADCC, then a week later had a superfight with 2019 champ Kaynan Duarte in a rematch of their final from the week before.
Rockhold is a black belt in jiu-jitsu and half of his 16 MMA wins are via submission. Insiders have been talking up his submission skills and telling us of his prowess on the mat with reverence. His name was even in the mix as a possible invite to the most recent ADCC, but his loose affiliation to the Danaher Death Squad was described as a reason for him not participating – he would have likely had to face Gordon Ryan in the second round. I guess Rockhold's relationship with the DDS didn't extend to newcomer Rodriguez, who connected with the crew earlier this year.
The match at Polaris was ugly and at times bloody, but Rodriguez's strategy paid off – bully Rockhold on the feet, use his explosive takedowns to get dominant position and avoid Rockhold's submission game entirely. The result: Rodriguez via decision.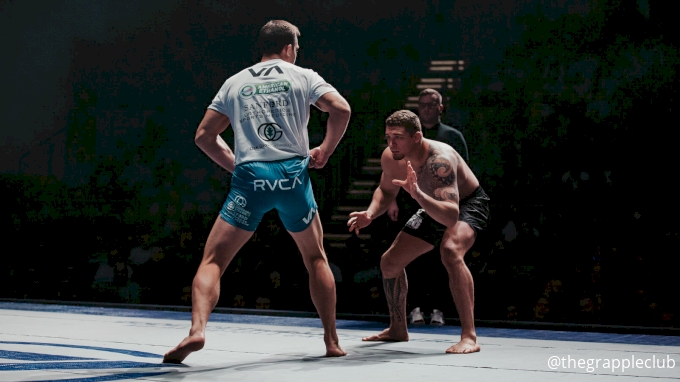 "I'm no stranger, I can play the bull or I can play the matador," said Rockhold in his post-match interview. "I didn't have enough to keep up with him. Credit to him, the kid's tough." He added on Instagram, "Was hoping for a tango but got a line dance," a sign of his frustration.
Go behind the scenes and watch an extended highlight of the match below:
---
Quote of the week:
"You need to put it all on the line, every time you fight."

– Tommy Langaker, after his match with Durinho at Polaris
---
Sakuraba blurs lines between grappling and pro wrestling
They've always done things differently in Japan. From tag team grappling matches (they did it first) to the "king of the mat" style tournament that is Quintet, Japan's vibrant and unique grappling scene has long offered plenty of entertainment for the hardcore fan.
But sometimes the line between sport and entertainment is hard to define.
Sakuraba had a special match with Takanori Gomi as part of the recent Quintet event. Saku is the founder and figurehead of Quintet, and the 50-year-old has competed on a handful of their events.
The bizarre bout was billed as an "Iron Man" match and the winner would be whoever scored the most submissions in five minutes. It was quite clearly designed to look like a real grappling match, but it was far from it. Gomi, 41, clearly worked with Saku and gave up takedowns and put himself in submissions so the beloved fighter could win two subs to one.
Before we throw Sakuraba under the bus, it's important to understand that things work differently in Japan. Very differently.
In Japan, there is a huge amount of crossover between the worlds of real fighting and pro wrestling. MMA fighters of the 1990s and 2000s would often moonlight in scripted bouts that barely resembled real contests. Pro wrestlers would occasionally make the jump into the world of real fighting, usually with disastrous results, although shady MMA promoters in Japan weren't above fight-fixing to give the impression these pro wrestlers were as tough as their characters.
Only Sakuraba, Minowaman, and Kiyoshi Tamura were pro wrestlers who were genuinely successful in both worlds – capable MMA fighters with real grappling skills, who made their names in pro wrestling first and would regularly return to perform for huge crowds.
Old habits die hard, so it's a little easier now to see why the showman Sakuraba dusted off his grappling gear for the "match" with Gomi. This wasn't the first time legit MMA fighters put on a show – check out this bizarre tag team match that was meant to look like a real grappling bout.
---
Photo of the Week: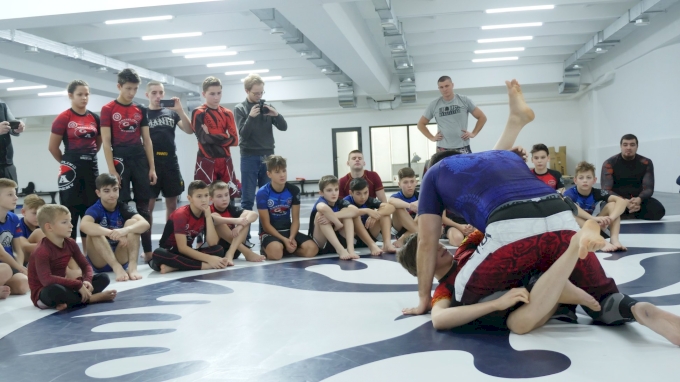 Photo: All-Russian Grappling Federation
The next generation of Russian grapplers gets introduced to the complexities of jiu-jitsu in a seminar at the Grappling Academy in Moscow.
---
Results recap:
Here are the main results from Polaris. Nothing else really happened over the weekend.
Polaris Pro 12
Nick Rodriguez def Luke Rockhold via decision
Ashley Williams def Richard Alarcon via armbar
Tommy Langaker def Gilbert Burns via decision
Michelle Nicolini def Vanessa English via toe hold
Devhonte Johnson def Arya Esfandmaz via decision
PJ Barch def Marcin Held via decision
---
Tommy Langaker wants Gabriel Arges
Interviewed after his decision win against Durinho, Langaker half-jokingly called out Keenan but had words for two-time IBJJF middleweight champion Gabriel Arges, who started something of a spat with his comments in our recent interview at Spyder. Here's that video for reference: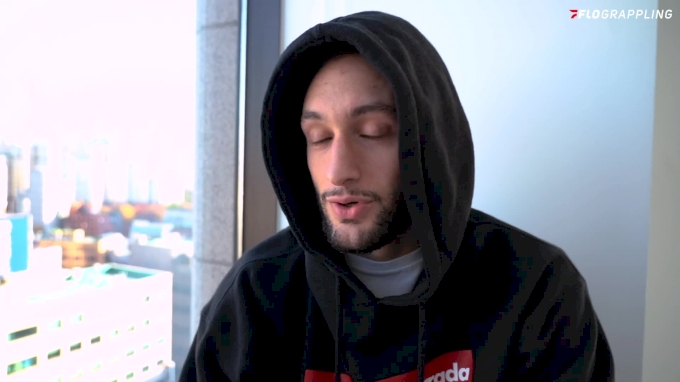 Here's Langaker's call-out in response:
"There was one guy that opened his mouth against me and that was Gabriel Arges. I showed nothing but respect toward him, he's the World champion, and he starts opening his mouth against me and Espen. You don't mention my name if there's no beef. I asked him, he didn't want to answer, now I want to fight against him. He's been ducking me because I've been asking for this fight for a long time. Bring him to me."
---
Don't jump closed guard...
Danaher has banned it from his training sessions due to the potential of catastrophic knee injury. Keenan and Hinger pleaded with their listeners not to jump closed guard in their most recent episode of The Matburn Podcast.
And yet… Roger Gracie flings himself at Felipe Pena during a roll at the FP Team academy in Lisbon, Portugal.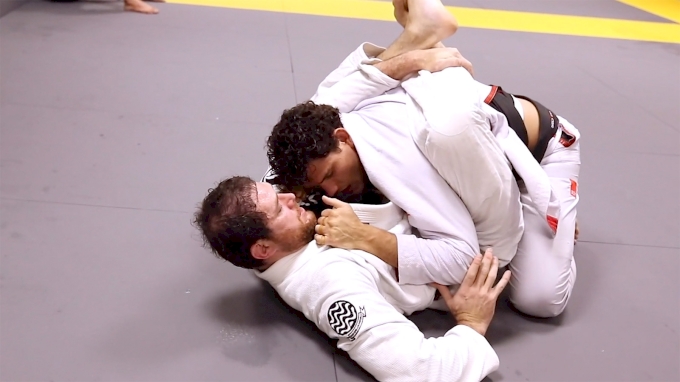 ---
Upcoming events on FloGrappling
Fight to Win 133 – Dec 7 – Ary Farias vs AJ Agazarm
3rd Coast Grappling Championship – Dec 7 – Gordon Ryan vs Bo Nickal