Create a free account to unlock this article!
Get Started
Already a subscriber? Log In
Yuri Simoes had hoped to make history at the ADCC World Championships in 2019. Champion at 88kg in 2015 and 99kg in 2017, Simoes wanted to try and win gold in the +99kg division. This would have made him the first person to become an ADCC three-division champion.
Simoes' dream came to an end in a second-round match with eventual champ Kaynan Duarte. During a wrestling exchange match, they went off the mat and Simoes injured his knee. He fought on only to lose by points, but the damage was done.
Laid up after surgery and with time to kill, Simoes has had time to think about his career. A lifelong fan of Rickson Gracie and the application of jiu-jitsu in combat, Simoes has made no secret of his desire to test himself in the ring.
We caught up with Yuri while he rehabs his knee to find out what's on his mind.
---
FloGrappling: We saw you hurt your knee at ADCC when you went off the mats in your match with Kaynan. How bad was the injury?
Yuri Simoes: Bad enough for me to have a surgery.
FG: You seemed pretty mad with the way the match played out. Now you've had the chance to watch it back, what are your thoughts?
YS: I was actually very disappointed rather than just mad. I was disappointed at the unqualified referees they choose to judge that match and felt disrespected with their lack of professionalism, especially during my second match. And I'll tell you, I've never seen an ADCC match so booed before like that one was, and I believe it was booed for a reason. On another note I did keep my composure inside of the mat as I should, and now two months later I can say that I am over it. I am currently focused on my recovery and very motivated for my come back.
The Moment Yuri Simoes Injured His Knee at ADCC 2019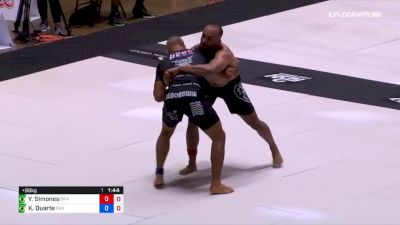 Create a free account to unlock this video!
Get Started
Already a subscriber? Log In
FG: I'm interested to know how the recovery from the surgery is going though if maybe you could say something about that?

YS: Recovery is going great and I am on the fast track to being healed. I was able to strengthen the leg and do some solid prehab before the surgery which helped out and is now making my recovery faster. I feel extremely grateful to have the help of Mo Jassim, and Dr. Iyengar for making this surgery happened so quickly and seamlessly, and to my physical therapist Max Munson for all his help as well. I have a lot to be thankful for this holiday season and am so motivated to get back out there.
FG: You've mentioned in the past of your desire to fought MMA, but it seems you want to make this dream a reality in 2020. Is it definitely going to happen?
YS: Nobody knows what the future holds! Am I trying my best to make this to happen? Absolutely!
FG: Why is MMA so important to you?
YS: I love challenges, and this will be the realest one. Without challenges life just feels kinda boring to me.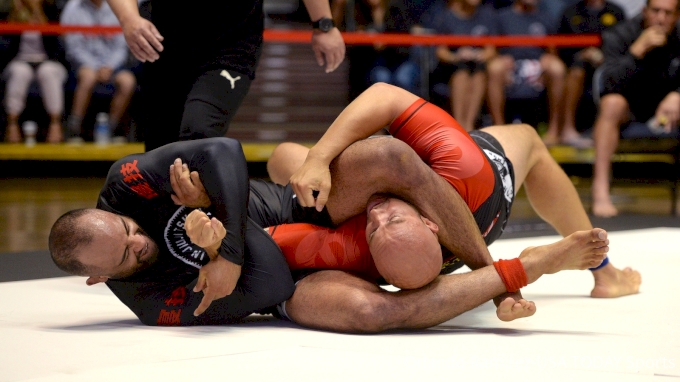 FG: Will you return to grappling before you take your first MMA fight?
YS: I've never said that I was gonna leave it in first place.
FG: Who's your biggest inspiration in MMA right now, and why?
YS: Well, I don't know about "right now," but my top three favorite all-time MMA fighters are Fabricio Werdum, Rickson Gracie, and Mirko Cro Cop.
WATCH: Yuri Simoes training with Mirko Cro Cop
FG: What do you think the biggest challenge will be? Success in jiu-jitsu isn't always a guarantee of success in MMA, and some of the biggest names failed to make a career. How will you ensure you represent yourself well?
YS: All I can do is do my best — train smart, get comfortable with the striking aspect, there are elbows, knees involved. Besides that with all honesty I am aware of what I am bringing to this game as far my skills; that's over 20 years dedicated to jiu-jitsu, living it day after day. I'm a threat to any man that they decide to put in front of me and that's a fact. But I'm also humble enough to recognize that this is a different sport than the one that I am coming from, and it would take some serious sacrifices and commitment in order for me to "make it" in MMA, this would be a totally new journey in my life, and even with nothing confirmed yet, I'm already looking forward to it.
FG: Is this is a permanent move or will you still continue to compete in grappling?
YS: Not sure. We'll see.