Hybrid rules, style vs style... Gordon Ryan's much-anticipated showdown with elite wrestler Bo Nickal ended as predicted.
Nickal's strategy for the match was clear – stay out of Ryan's traps, control the hand fighting and time his takedowns. He stuck to his guns for the first 12 minutes and managed to stay off the bottom and far away from any submission attacks. After throwing Ryan with a picture-perfect belly-to-back suplex, Nickal fell into a triangle choke that forced him to tap out.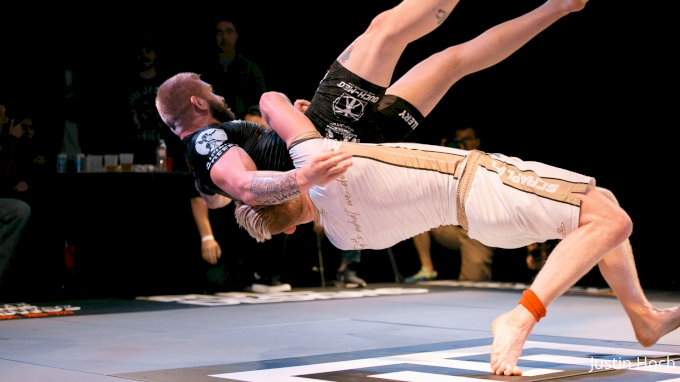 Flight time
Ryan was limited by the special rules, which prevented him from attacking for leglocks. That didn't stop Ryan from using the leg scissors (aka kani-basami) to latch onto the legs. The leg lace control proved effective in slowing down Nickal, but Ryan was unable to transition to the upper body.
Gordon tied his best to bait Nickal into taking him down, offering him his leg and even turning his back in a moment that resembled Jeff Glover's donkey guard. Nickal refused the offerings and stuck to his guns until he was finally unable to resist throwing Ryan with the high amplitude technique.
Result: Gordon Ryan submits Bo Nickal via triangle choke
A Candid Bo Nickal Discusses His Match With Gordon Ryan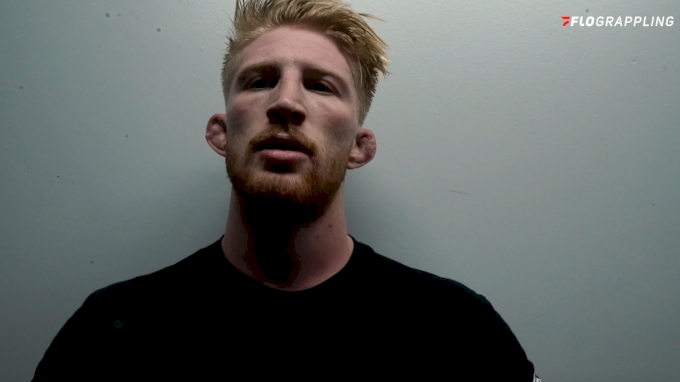 Unlock this video, live events, and more with a subscription!
Get Started
Already a subscriber? Log In
---
John Danaher Gives Reaction To Gordon Ryan vs Bo Nickal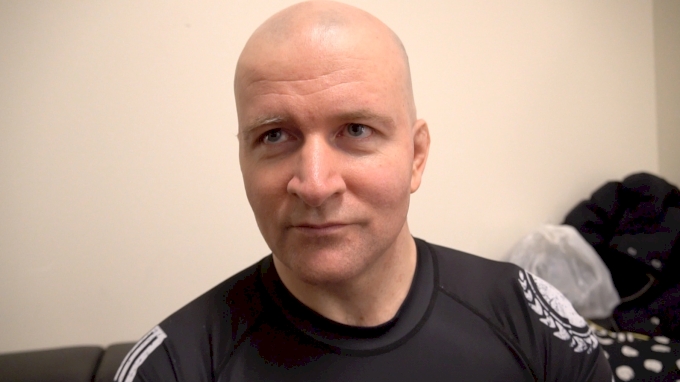 Unlock this video, live events, and more with a subscription!
Get Started
Already a subscriber? Log In
---
Romulo Barral vs Jake Shields
Romulo scored a front headlock snapdown and worked to get the back but Shields' defense was too tight and he was able to wrestle his way out and onto top. For here, Barral slapped on an omoplata but the clock ran down with no finish in sight. Barral was up 2-0 as they into the sudden death overtime period and he chose to go from top.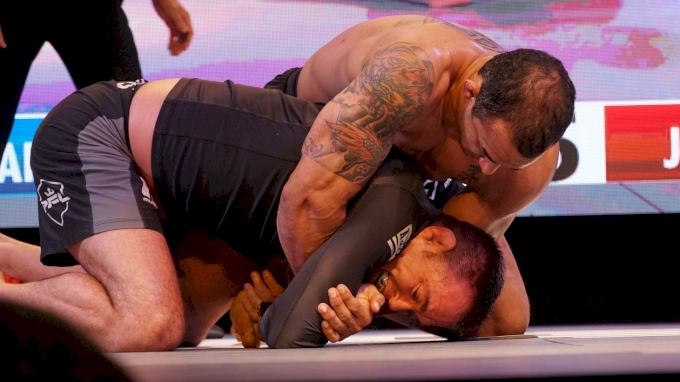 Shields bailed on his guard and Barral was again looking for the back, but the American wrestled his way out once again and the rest of the OT was defined by Barral working from guard. This time he was unable to catch an attack, but his efforts earned his the judges' decision.
Result: Romulo Barral def Jake Shields via decision after OT
---
Edwin Najmi vs Ben Leny
Najmi was originally supposed to face Gilbert "Durinho" Burns but sickness took the veteran back belt and UFC fighter out of this bout. Third Coast Grappling put out a last-minute call and found Ben Leny, a 200lb black belt out of San Antonio repping Brazilian Top Team.
Najmi opened with his signature flying triangle, turning the failed attack into a berimbolo sequence that turned into a 50-50 battle. Najmi came up from bottom to reverse Leny, scoring two.
Once on top, Najmi was sniffing after his dark choke but here the size difference came into play – Leny stood up and shucked off Najmi. The second time around there was no escape. After reversing position once again Najmi locked on a dark from top that forced Leny to tap.
"One day notice, major props to my opponent for stepping up. I didn't think fighting a 200lb guy would be that difficult, but he was a beast."
Result: Edwin Najmi def Ben Leny by darce choke