2019 World IBJJF Jiu-Jitsu No-Gi Championship
No-Gi Worlds Draws MMA Fighters Past And Present
No-Gi Worlds Draws MMA Fighters Past And Present
We expect to see a litany of both active and retired MMA fighters at the upcoming IBJJF No-Gi Worlds, including UFC, Bellator, and PRIDE veterans.
Dec 12, 2019
by Corey Stockton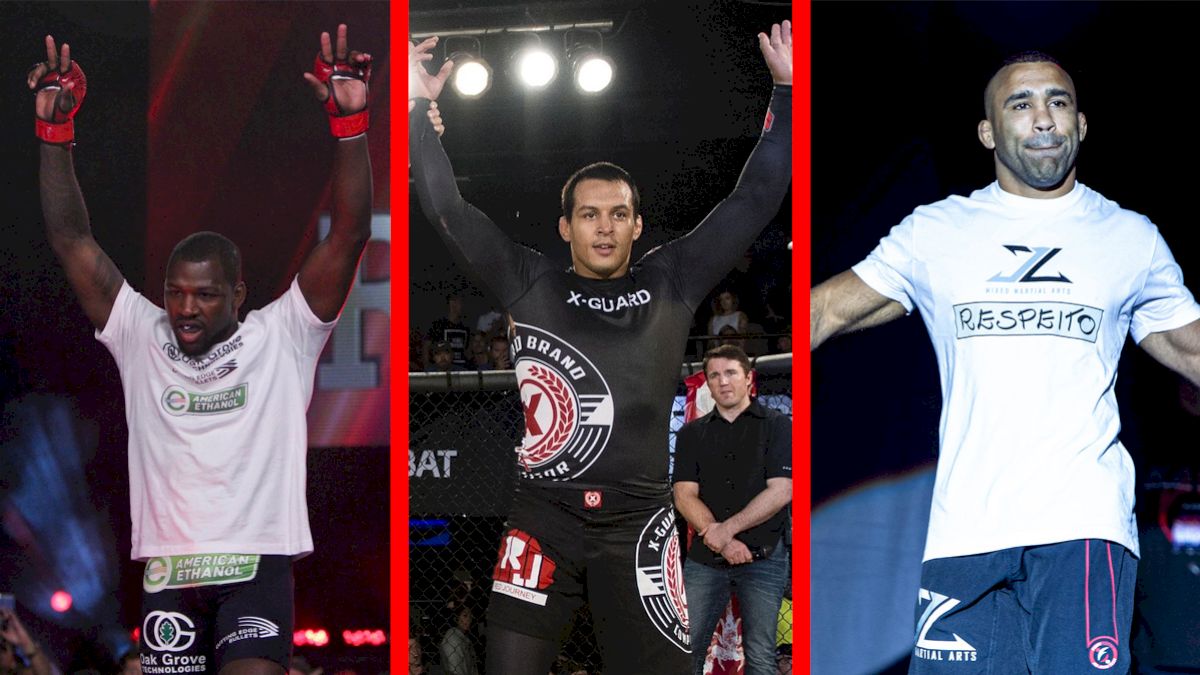 Unlock this article, live events, and more with a subscription!
Get Started
Already a subscriber? Log In
Jiu-jitsu competition is often a training ground for aspiring MMA fighters. But more and more, it's also becoming an outlet for retired fighters, and a suitable out-of-competition challenge for current fighters.
More and more frequently, we've seen mixed martial artists compete in ADCC and take grappling superfights over the last few years. At the upcoming IBJJF No-Gi Worlds, we expect to see a litany of both active and retired cage fighters, including veterans from UFC, Bellator, and PRIDE.
Scroll down for a run-through of the stand-out names from the world of MMA.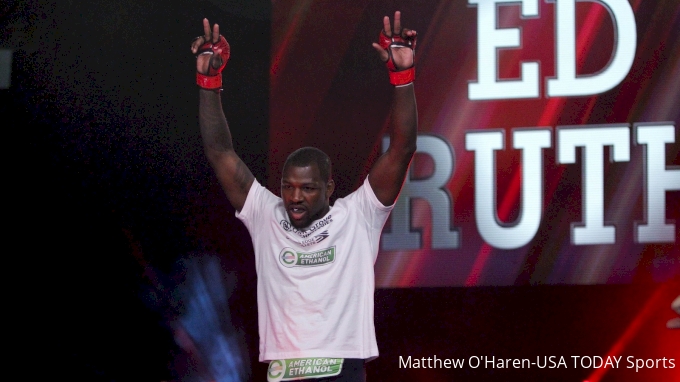 Ed Ruth
Bellator stand-out welterweight Ed Ruth will take a run at the purple belt heavyweight division this weekend. A No-Gi Worlds gold would look pretty beside his three NCAA Division I National Championship titles which he won representing Penn State University. He finished his collegiate career with a 140-3 record, and he's continued his winning ways in MMA. He debuted in a Bellator matchup in 2016 and has gone 8-1. His only loss came by way of rear naked choke courtesy of jiu-jitsu black belt Neiman Gracie.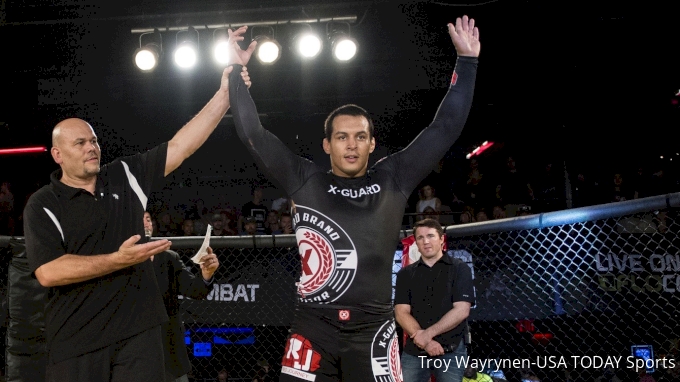 Vinny Magalhaes
Vinny Magalhaes has found a way to remain highly active as a jiu-jitsu competitor while also building an MMA career. Despite his 13-year long MMA career, which includes two stints in the UFC, Maghalaes has competed in four of the five ADCCs since 2009. In 2011, he won ADCC gold in the over 99 kg division.
For the last two years, Magalhaes has been on the Professional Fighters League roster, where he's 5-3. In the 35-year-old's MMA career, he boasts a 19-12 record. Fifteen of his victories have come by submission. Meanwhile, he's continued to challenge some of the biggest names in jiu-jitsu. Last year, he defeated Gordon Ryan at ACBJJ by points.
He had another solid run at ADCC this year, defeating James Puopolo in the quarterfinals before losing to Vinicius "Trator" Gazola in the semifinals. His opening match at No-Gi Worlds will be a rematch against Puopolo in the black belt Adult Ultra Heavyweight division. The division will also feature ADCC competitors Victor Hugo and Roberto "Cyborg" Abreu.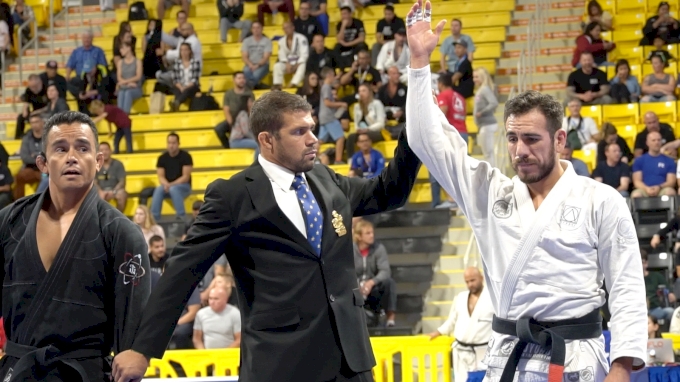 Kenny Florian
KenFlo is a few years removed from his hall-of-fame-worthy UFC career, but he's still finishing fights. Florian was an active jiu-jitsu competitor before he became a contestant on season one of the Ultimate Fighter reality show. His MMA career took off from there. He has competed in four separate UFC weight classes between 145 lbs and 185 lbs. He fought for the 155 lb title twice, and challenged for the 145 lb title in 2011 before retiring.
Florian recently resurfaced in the jiu-jitsu competition scene, and has been active this year. He earned gold in the Masters 3 division at the Long Beach Open in October, winning his first match with a sharp arm bar. In November, he won the Sports Jiu-Jitsu International Federation over-41-years-old World No-Gi Championship. This weekend, he'll take on the Masters 3 Middleweight division.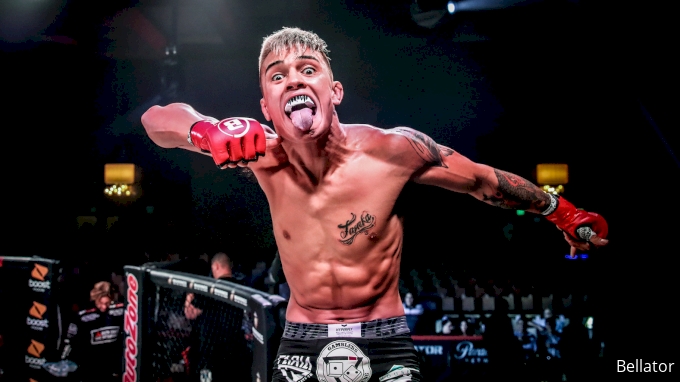 Jay Jay Wilson
An undefeated Bellator veteran, Jay Jay Willson is up against one of the deepest brown belt divisions, entering as a lightweight. The New Zealand native is riding a string of first-round rear naked choke victories. He'll put his grappling skills to the test this weekend, representing Alliance.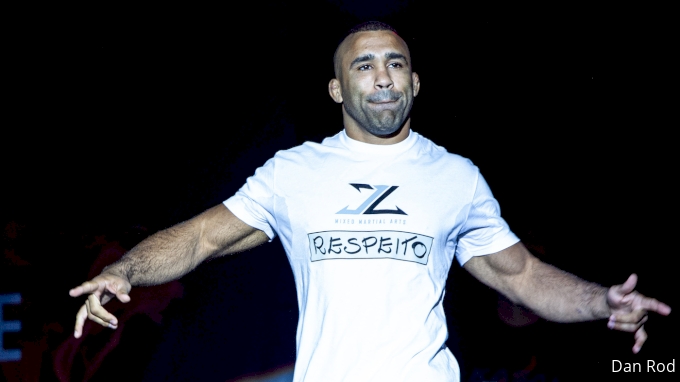 Gesias Cavalcante
Gesias "JZ" Cavalcante has appeared on a number of grappling superfights as his 15-year MMA career reaches its conclusion. He won a match against Jorge Patino this summer at KASAI Super Series Orlando, and has been featured several times on Fight 2 Win. He also made a run at the ADCC North American trials last year.
The 36-year-old has not had an MMA match in 2019. But during his 36-fight career, he's fought for Strikeforce, K-1 Champions, and World Series of Fighting. He's 21-12-1 (2NC) with nine submission victories, including one over Rani Yahya. He also had two kickboxing bouts in Japan; he lost both by decision.
Cavalcante is entering the black belt Masters 2 Middleweight division at No-Gi Worlds.
Wilson Reis
A former UFC Flyweight title contender, Reis has remained an active competitor throughout much of his extensive MMA career. As a mixed martial artist, he's had more than 30 fights in his 12-year career. He'll compete as a Masters 1 Featherweight this weekend.
Rani Yahya
An ADCC gold medalist in 2007, Yahya is one of the best submission artists in MMA. In 17 years as a professional fighter, 20 of his 26 victories have come by submission. While he was fighting for the now-defunct WEC, he earned three submission-of-the-night bonuses. Yahya has become a mainstay in the UFC; his current record in that organization is 8-3 (1NC). At No-Gi Worlds, he'll compete in the black belt Masters 1 Featherweight division.
Rafael Domingos
Demian Maia black belt Rafael Domingos had an explosive start to his career with the Finland-based promotion, Cage. He won each his first six fights, with five coming by first-round submission. He retired in 2016 after losing his next two fights. He competed at two Eddie Bravo Invitational Events in 2016, making it to the finals at EBI 5 before losing to Garry Tonon. He was less successful at EBI 7, where he defeated Ashley Williams before losing to Geo Martinez. He fell to Martinez again in the semifinals of EBI 15. Domingos earned a silver medal at Pans this year.
He'll take on the Masters 1 Lightweight division at No-Gi Worlds.
Leah McCourt
Northern Ireland's Leah McCourt is 3-1 in her young MMA career. She currently fights for Bellator. A black belt Judoka, McCourt's most recent MMA victory was a first-round submission by rear naked choke, taking the back off a hip toss. Her No-Gi Worlds hopes fell short last year as she lost her first match in the purple belt division. She made a run for an ADCC berth at the European trails this year, taking third place. This year she'll take another shot at No-Gi Worlds in the brown belt Heavyweight division.
Alvin Robinson
Robinson's 10-year MMA career included a fight in Bellator, and a stint in the UFC, where he faced Kenny Florian, Nate Diaz, and Mark Bocek. In 24 professional bouts, he went 15-9. Fourteen of those victories came by submission, but he also accumulated six submission losses. Since retiring from MMA, he's been featured on several Fight 2 Win cards. The 37-year-old is entering the Masters 1 Middleweight division at No-Gi Worlds.
Jadyson Costa
Jadyson Costa will challenge for Masters 2 Featherweight No-Gi Worlds gold this weekend, after winning No-Gi Pans in the same division earlier this year. A battle-worn MMA fighter, Costa stepped away from cage fighting in 2016 with a record of 10-16-1. In the early years of his 14-year fighting career he had one fight for PRIDE, which he lost to Takanori Gomi.
In the last two years, Costa has been competing at Pans and Worlds in both gi and no-gi.
Igor Gracie
Igor Gracie went 5-4 in his MMA career, appearing on Strikeforce, One FC, and World Series of Fighting. During the peak of his five-year career, he had four-fight string of submission victories, most of which ended in the first round. A veteran black belt, Gracie will compete in the Masters 2 Medium-Heavy division this weekend.
Fabricio Camões
Fabricio "Morango" Camões will return to No-Gi World seeking his third gold medal in the Masters 2 Heavyweight division. He won it back to back years in 2015 and 2016. Camões is five years removed from his MMA career which started in 1997. Camões' MMA debut included a 25-minute one-round bout against Anderson Silva. The match was also Silva's debut. Camões fought for the UFC from 2009 until his retirement in 2014. He ended his career 14-9 with seven submission victories.
Carina Damm
Carina Damm has amassed 38 bouts in her 15-year MMA career. She's gone 23-15 with 10 submission victories, sprawling across more than a dozen different promotions. In pure jiu-jitsu, she's been relatively untested of late. But the Masters 2 Middleweight competitor can't be underestimated.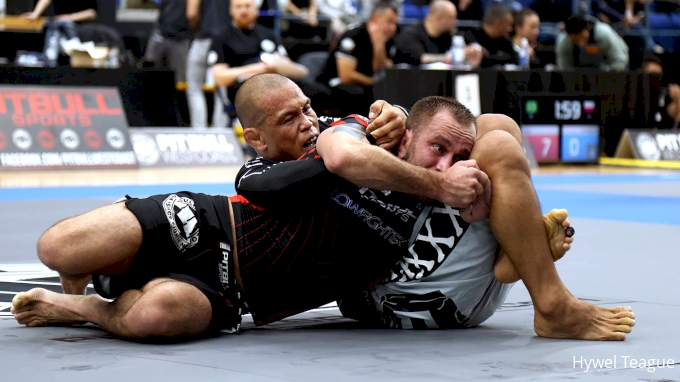 Baret Yoshida
A master of the crucifix position, Baret Yoshida remains among the most prolific of competitors. He's competed on more than a dozen Fight 2 Win cards since 2016, he's appeared at eight ADCC Championships since 1999, and he won No-Gi Worlds last year, submitting all three of his opponents on his way to gold.
As prominent as he is in jiu-jitsu competition, it's easy to overlook his MMA career. Yoshida fought mostly in Hawaii and Japan, with most of his fights for Shooto. He went 6-6-1 in his career, with five submission wins, all by choke.
Yoshida will look to earn a repeat gold this year in the black belt Masters 2 Featherweight division.
Elvis Sinosic
The 48-year-old Elvis Sinosic fought during the early years of MMA, beginning his career in 1997. He had three separate stints with the UFC, with fights against Tito Ortiz, Forrest Griffin and Michael Bisping. The Australian born Sinosic finished his career with a record of 8-11-2. He appeared at No-Gi Worlds last year, enduring five matches to take third.
He'll appear again this year in the black belt Masters 4 Heavyweight division.