2020 KASAI Pro 7
Rematch Time! Dante Leon & Renato Canuto To Run It Back at KASAI Pro 7
Rematch Time! Dante Leon & Renato Canuto To Run It Back at KASAI Pro 7
It's a do-over! One of 2019's most closely-contested matches ended in controversy, and Renato Canuto and Dante Leon will get a chance to settle it on Feb 1.
Jan 6, 2020
by Hywel Teague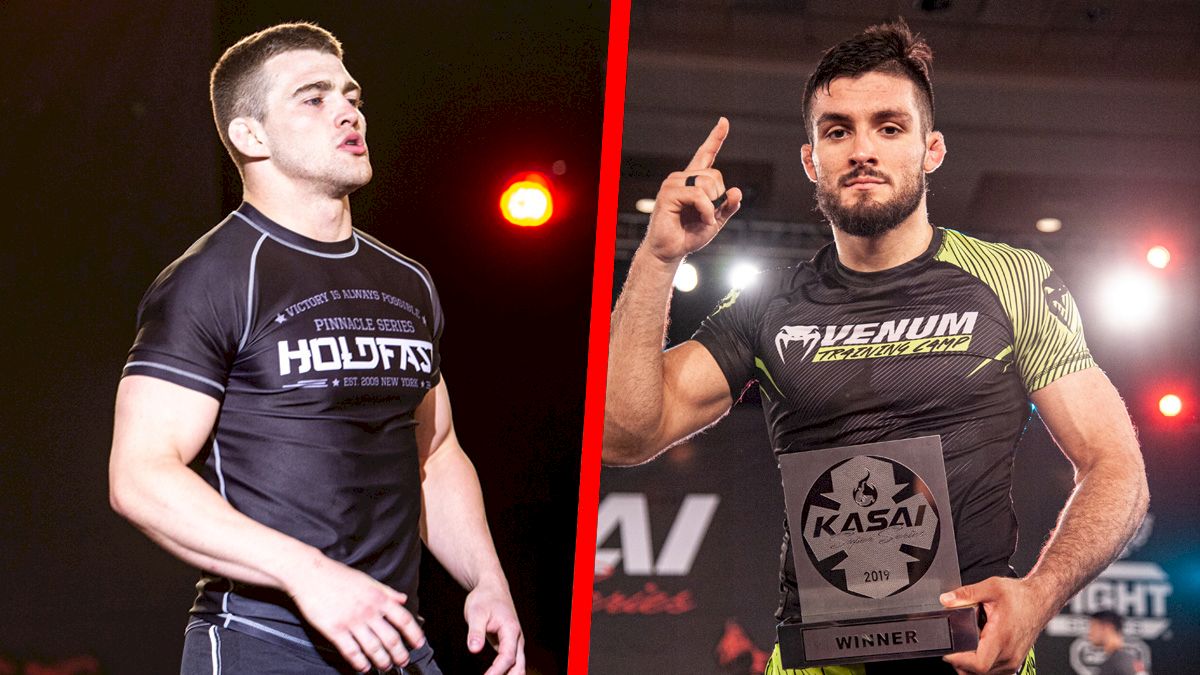 Cast your mind back to July 4, 2019. Fireworks went off across the nation as Americans celebrated Independence Day, but there were fireworks on the mat at KASAO Super Series Orlando when Renato Canuto took on Dante Leon in one of the scrappiest matches of the summer.
Canuto and Leon were all over the mat in a fast-paced and dynamic battle that saw them trade takedowns and sweeps. Canuto led on points as the clock ran down, but it ended in controversy in the dying seconds of the match with officials needing to examine video replays. Leon had shot a late takedown, but referees were unable to clearly tell at the time whether Canuto had pulled guard first.
So they're getting a do-over: they'll get a chance to settle it on Feb 1. in Dallas, TX, at KASAI Pro 7.
The two competitors had very different years in 2019. Leon – who capped off the year by winning the IBJJF World No-Gi Championships – was by far the more active, with a total of 31 matches compared to only 12 for Canuto.
What's interesting is that Leon fought almost exclusively in no-gi events; he only had six matches in the gi all year. Whereas Canuto exactly twice as many gi matches than no-gi, with a total of eight matches at Pans and Worlds, two KASAI superfights, and two ADCC matches.
Canuto is known as one of the most entertaining and exciting grapplers in the game, and Leon's ascendency is the result of his hustle and work ethic. Fans can expect it to pop off in Dallas on Feb 1.
Heavyweight Tournament
In addition to the rematch we've all been waiting for, KASAI will host an eight-man tournament to crown a heavyweight champion. Their famous round-robin free-for-all will feature the following competitors, with one TBA.
Roberto "Cyborg" Abreu
João Gabriel Rocha
Nick Rodriguez
Bruno Bastos
Patrick Gaudio
Vinny Magalhaes
Lucas "Hulk" Barbosa