Unlock this article, live events, and more with a subscription!
Get Started
Already a subscriber? Log In
There is no question that Bruno Malfacine is one of the greatest jiu-jitsu competitors to ever walk onto the tatami. A ten-time world champion, the Alliance superstar has conquered every major title imaginable.
In this interview, a candid Malfacine discusses the highs and lows of his incredible career, including his upcoming return to the European Championships, the now-infamous match with Mikey Musumeci, and what lies ahead.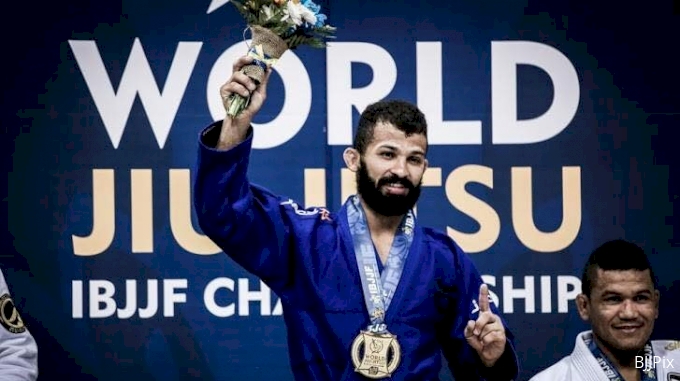 CHASE: It's your first time competing at the European Championships since 2011 — what's bringing you back to Lisbon? Are we going to see a full-on attack from you throughout the entire gi season?
BRUNO: I'm going back after nine years– that's so crazy!
I never thought I would compete at Europeans again, but here I am. I stopped competing after 2011 because I was teaching in the U.S. and I could not travel too much because of my students. But a lot of things changed in my life, and I'm now I'm able to train properly this year.
Competing in Portugal is always so special for me. I have so many fans in Europe, and the energy is so crazy over there!
WATCH: Every Bruno Malfacine Victory Since 2016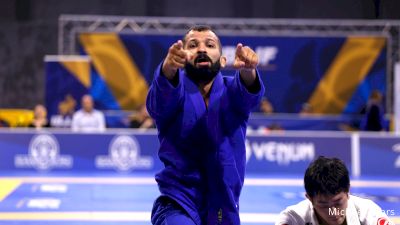 Unlock this video, live events, and more with a subscription!
Get Started
Already a subscriber? Log In
CHASE: It's no secret that you and Thalison are friendly with one another — will there be any chance of a closeout should you two meet? It's definitely one of the most-anticipated matchups of the tournament.
BRUNO: Oh yes, me and Thalison!
We had been talking for a few years but were never able to set up any training sessions because I was so busy with my MMA career.
But finally, last year, he reached out to me and we planned for him to come out and train together before Worlds; it ended up being amazing.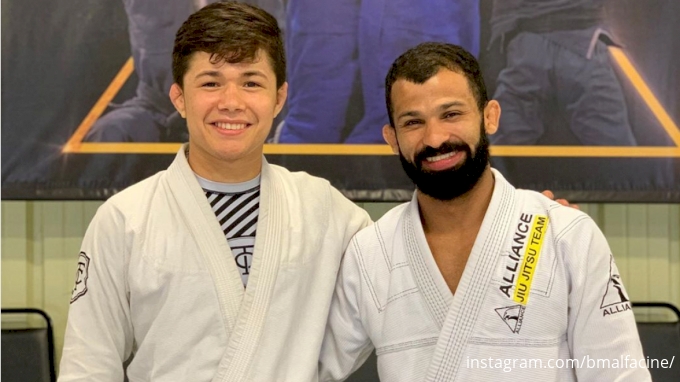 I was so impressed to find out that he is just as much of a fantastic person as he is as a competitor. We became really great friends.
We just had a conversation about me competing this season. We didn't talk about closing out but we made a deal to not let anything change our friendship; it doesn't matter what happens. We have so much respect for each other.
CHASE: The elephant in the room is your history with Mikey Musumeci. The match at 2019 Worlds didn't go your way, and it got a bit heated afterward. Though it seemed like things had already been smoothed over at the end, it left a big impression on the fans. Can you share your thoughts about what happened that day?
BRUNO: Actually, a lot of things happened that week – not just on that day.
I could not control my emotions and be mature enough to leave everything outside of the mat. The good thing is that afterward, Mikey and I had the chance to talk on the phone for more than one hour and everything is fine between us. Sometimes people forget that we are human beings and that we make mistakes every single day. Of course, I'm not proud of what I did; I have apologized for that.
But it's just sad to see how people want to judge from outside without seeing the big picture. I think that it's not fair to judge someone's character based on one mistake. But maybe that's just me.
In any case, when you know who you are, you don't care what others think of you or what they may be saying.
I'm fine. I left everything in the past, and I'm ready to move forward.
Watch Bruno Malfacine vs Mikey Musumeci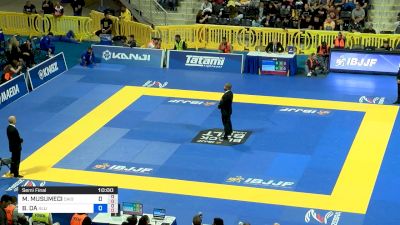 Create a free account to unlock this video!
Get Started
Already a subscriber? Log In
CHASE: Drama aside, the jiu-jitsu displayed in your match with Musumeci was incredible – it was a true clash of generations and a real back-and-forth war. What was it like for you to participate in that match? Did anything about Mikey's game surprise you?
BRUNO: Yes, man it was a crazy match!
It's always going to be like that when two high-level competitors face each other.
We all know Mikey. He's an amazing competitor. It's always going to be a tough match. And, of course, there was a mistake in that match.
But I think my biggest mistake wasn't that weak. Eleven years ago, I had made a mistake that I thought I would never make again. That's what happened last year.
We have no other choice to learn from the mistakes and move forward.
CHASE: The upside of controversy is the added eyes: there's no denying that the roosterweight division is the category everyone is dying to see going at 2020 European Championships. This must be an exciting feeling for you?
BRUNO Yes, man. That division is on fire. I can't remember the last time that I saw the roosterweight division with so many high-level competitors.
Anything can happen. That makes me even more excited to go there and test myself with the new generation.
My first competition as a black belt was 2006. So this a really good way to test myself against the young guns. I love the challenge. It's going to be a great tournament.
You're going to see who is really the best that day.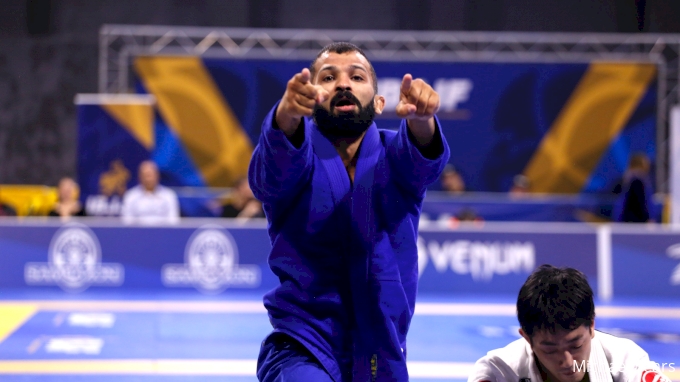 CHASE: If Mikey was to move to Light-Feather for any reason, would you follow him there, or would you stay at rooster?
BRUNO: My goal is always the title. I'm not chasing a single person, especially in a bracket that is filled with so many great competitors – anything could happen, and someone might create an upset in the division
So, no, my goal is not to beat an individual, it is to win the title.
CHASE: Let's pull out for a broader perspective. You're a ten-time world champion. You just opened your own academy in Orlando, FL. And yet, you're still out there competing — what is your motivation?
BRUNO: I'm finally opening my own academy in Orlando. It's going to be ready around March or April.
That's why I've been in Sao Paulo training at Alliance with Michael Langhi ahead of the European Championships.
I have a pretty amazing team that has been working with me there in Brazil and they're doing everything to make my life easy and support me to compete this year.
My goal is to complete the IBJJF grand slam [win every major]. I began my preparations last year.
What's bringing me back? I would say it's my love for the sport. I love to compete. I love what I do. I cannot wait to be there in Portugal again soon. I'm so excited for this season and happier than ever.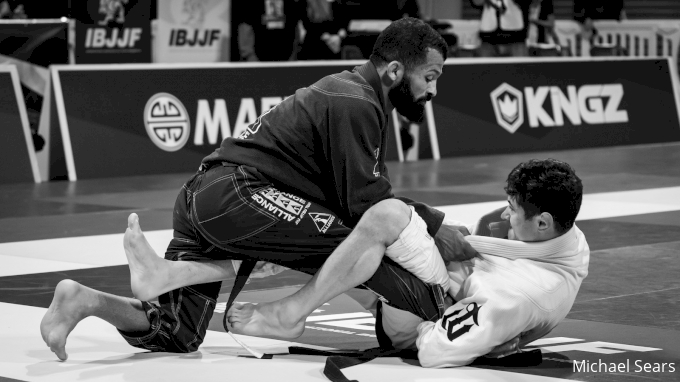 CHASE: If you had to highlight the things you love most about jiu-jitsu, what would they be?
BRUNO: I think if I had to answer this question years ago, I would say that it was my world titles, but today, I would say that it's the friendships I've made.
I left my hometown when I was 21 years old to move to San Paulo and I found a family over there. After that, I moved to U.S. with all my family, and again made all these new friends who also became family, just as it had happened in Sao Paulo.
The titles, they don't mean everything in life, but your friends are always going be there for you – that's why I'm so grateful. And jiu-jitsu gave me this.