Unlock this article, live events, and more with a subscription!
Get Started
Already a subscriber? Log In
Registrations have closed for the 2020 IBJJF European Championships; while we don't know the brackets yet the division lists can give us an idea of what to expect in Lisbon. Brackets will drop on January 18, and the action goes down from January 20-26.
If you're like me, you can't wait for gi season to start at the Euros. There's gonna be some really interesting matchups this year, and like usual many first-year black belts will enter the mix for the first time at an IBJJF major at this tournament. Let's get started. Here are the Official FloGrappling Division Reactions: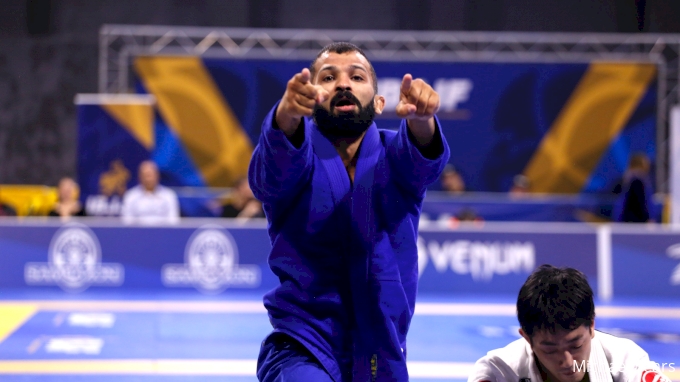 Roosterweight
This division is nuts, the main event of the 2020 European Championships. Reigning Worlds champ Mikey Musumeci moved up to light-featherweight for Euros, but 10-time Worlds champ Bruno Malfacine (Alliance) is in there and the heavy favorite.
While there are only nine competitors at rooster, five of the top-10-ranked athletes are registered for Euros at this weight. Another name to look out for is three-time IBJJF Grand Slam winner Thalison Soares (Cicero Costha). Thalison is the new guy in this division, though, with seeding criteria him and Bruno might hit early.
2019 Pans and Brasileiro champ Cleber Sousa (Atos) is another favorite at this weight. Tomoyuki Hashimoto (Brasa CTA) and Koji Shibamoto (Tri-Force) are in the mix here as well.
Watch: Bruno Wins 2018 Worlds
My pick: Bruno Malfacine
Darkhorse: Thalison Soares
---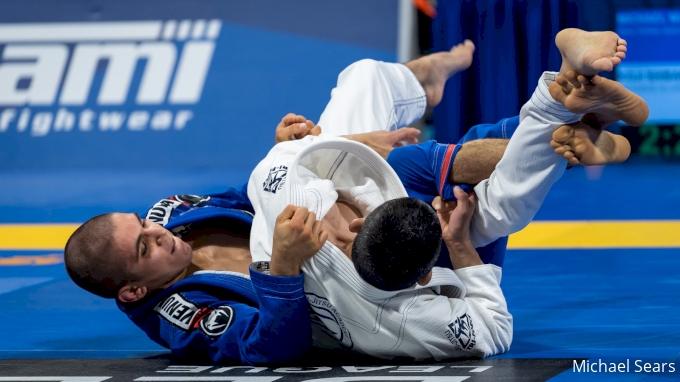 Light-Featherweight
Eleven athletes at light-feather this year, including three-time Worlds champ Mikey Musumeci (Brasa CTA). While Mikey won Worlds at rooster in 2019, the previous two years he won it at light-featherweight.
Mikey will have to fight through the Cicero Costha contingent that dominated this division in his absence, but lacking his longtime rival Joao Miyao. There are still three top-10 athletes from Cicero registered, though, in third-ranked Diego "Pato" Oliveira, Pans and Brasileiro champ Hiago George, and Jonas Andrade.
Bebeto Oliveira (GF Team) is highly-ranked at rooster but has moved up to light-featherweight for Euros. Tenth-ranked Pedro Dias (Carlson Gracie) is another contender at light-featherweight.
Watch: Mikey Wins 2019 Worlds
My pick: Mikey Musumeci
Darkhorse: Diego Pato
---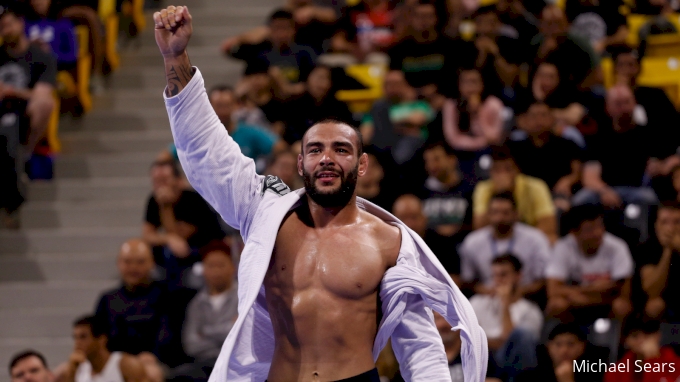 Featherweight
There are 21 athletes at feather, including half of the top 10. Leo Saggioro (BTT) comes in as the highest-ranked athlete; the two-time Worlds runner-up finished third here a year ago. While Leo is clearly one of the best at his weight, he is coming in after a down year by his standards where he missed the podium at Pans and Worlds.
Alliance has a couple of heavy hitters at feather registered in Gianni Grippo and Isaac Doederlein. Both have finished as runner-up at this event before, with Gianni going down to Cobrinha and Marcio Andre in the finals while Isaac finished second to Paulo Miyao a year ago.
Both Gianni and Isaac have been on the podium at all the majors; 2020 might be the year that one of them breaks through and takes over the division.
Brown belt Worlds champ Israel Sousa (GF Team), Gabriel Marangoni (Brasa CTA) and highly-ranked light-featherweights Alex Sodre (Nova Uniao) and Gabriel Sousa (ZR Team) add to the depth of a division that will see highly-ranked athletes meet from the quarters on.
Watch: Isaac Defeats Paulo Miyao At Brasileiro
My pick: Gianni Grippo
Darkhorse: Israel Sousa
---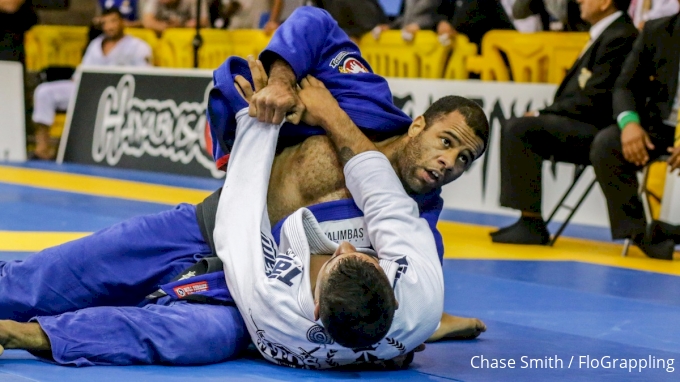 Lightweight
Certainly a down year for the lightweight division at Euros, with only two of the top-10-ranked athletes from this division registered. Three-time Worlds medalist Vitor Oliveira (GF Team) would have to be considered the favorite here. After finishing third at Worlds in 2018, Vitor sat out the 2019 season and is making his return to adult gi action at Euros.
Jonnatas Gracie (Atos) is returning to a weight class he hasn't competed in since purple belt, and is an instant threat at this weight. Jonnatas will no doubt be the favorite in many people's eyes, if the weight cut goes well he's going to be a problem here.
Look out for Guthierry Barbosa (Carlson Gracie), another new black belt who already has a win over Worlds bronze medalist Jaime Canuto. Guthierry is ranked tenth up at middleweight right now.
Cicero Costha has four athletes registered, led by ninth-ranked Natan Chueng. Natan won the AJP Rio and Sao Paulo BJJ Pro in 2019 as a new black belt. Italo Moura is another new Cicero black belt to watch; he defeated Jamil Hill-Taylor not long after being promoted. Luan Carvalho (Oak Jiu-Jitsu) has been inactive lately but could win this division.
My pick: Vitor Oliveira
Darkhorse: Guthierry Barbosa
---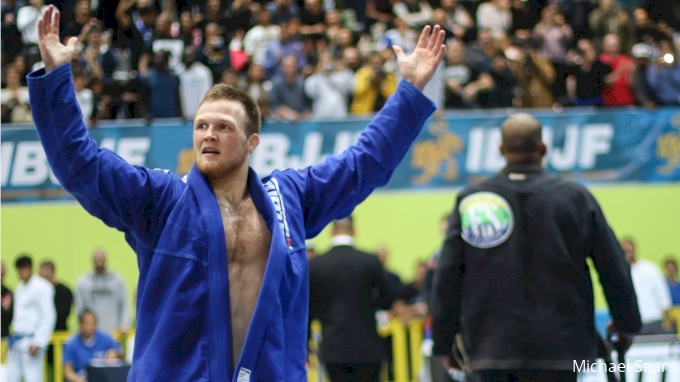 Middleweight
Eighteen athletes at middleweight, headlined by Norwegian berimbolo master Tommy Langaker (Kimura). Tommy has finished as the runner-up at Worlds in 2018 and won this event at brown belt, but has yet to become Euros champs at black belt. Tommy finished second here a year ago and finished third in the 2018 open class after submitting Erberth Santos and Renato Canuto.
Another name to watch out for at this weight is first-year black belt Ronaldo Junior (Atos). Ronaldo was a Worlds champ at both purple and brown belt before getting his black belt from Andre Galvao after the 2019 Worlds. Ronaldo is aggressive; he always brings it and a matchup with the submission hunter Tommy will be fireworks.
Max Lindblad (Checkmat), Mathias Luna (Checkmat), Alexandre Joaquim (Atos), Oliver Lovell (Gracie Barra) and Diego "Paquito" Ramalho (Focus) are all legit contenders here as well.
Watch: Tommy Taps Erberth At Euros
My pick: Tommy Langaker
Darkhorse: Mathias Luna
---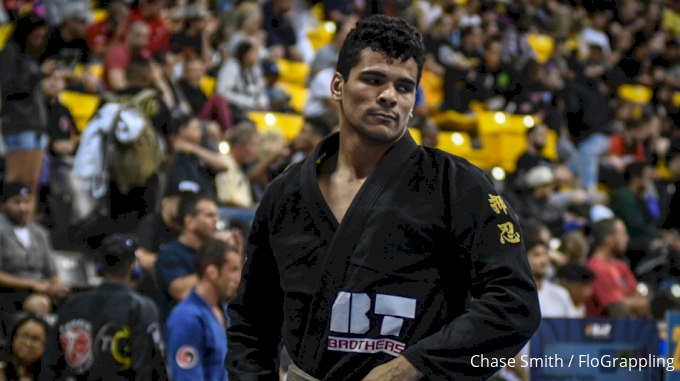 Medium-Heavyweight
Rudson Mateus (Brasa CTA) is returning to defend his 2019 Euros title at medium-heavyweight. Rudson submitted his opponents in both the semis and final a year ago. Rudson was also the 2019 Brasileiro champ and won by armlock in the final there; he's the favorite to win this division for sure.
Eighth-ranked Gabriel Almeida (Checkmat) is the second-highest ranked athlete at medium-heavy this year. Gabriel finished second here a year ago, so far his biggest accomplishment at black belt.
Manuel Ribamar (Rodrigo Pinheiro) is ranked third at middleweight but is competing up a weight class for this tournament. Ribamar had his best year at black belt in 2019, defeating Isaque Bahiense, Marcos Tinoco, Ronaldo Junior, Claudio Calasans, and Gabriel Almeida. Ribamar finished third here in 2017.
Espen Mathiesen (Kimura) has surprisingly switched his division from middle to medium-heavy at the last minute. Espen's black belt career took place at lightweight before, where he finished third in the world in 2018. He's had success against athletes at this weight before though; one of his few 2019 matches was a win over 2018 medium-heavyweight Worlds champ Lucas "Hulk" Barbosa.
Also look out for first-year black belt Bruno Lima (Alexandre Machado). Bruno is Portuguese and will have home-field advantage here. He won Euros a year ago at brown belt, defeating Ronaldo Junior in the final. Rafael Paganini (Alliance) could also go far here.
Watch: Rudson Wins 2019 Euros
My pick: Rudson Mateus
Darkhorse: Bruno Lima
---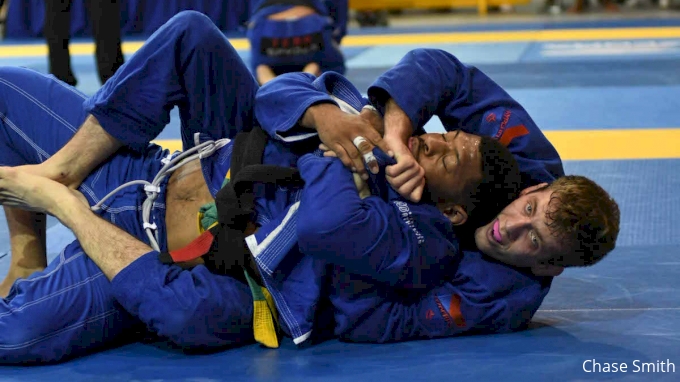 Heavyweight
Keenan Cornelius (Legion) returns after running wild at the 2018 Euros, submitting all his opponents en route to winning heavyweight and closing out the open class with then-teammate Lucas Barbosa. The funk master promises to have some new lapel tricks up his sleeve for the 2020 season; he has stiff competition at heavyweight and will be put to the test.
Fourth-ranked Dimitrius Souza (Alliance) is one of four top-10 athletes in this division. Dimitrius is one of the most underrated athletes in jiu-jitsu, a three-time bronze medalist at Worlds and four-time Brasileiro champ.
Three tough athletes are registered at heavyweight from Checkmat. Jackson Souza, Adam Wardzinski, and Phillipe Pomaski are all in the mix here. Jackson is a two-time European champion and former Worlds runner-up. Adam has finished third here twice but had a great year in 2019, highlighted by submitting six-time Worlds champ Leandro Lo at Pans.
Pedro Elias (NS Brotherhood), Dom Bell (Atos), and Fabio Alano (Alliance) are some newer black belts that could upset some people here, but the best guys in this bracket are pretty high level and it's gonna be tough.
Watch: Keenan Euros Submission Supercut
My pick: Keenan Cornelius
Darkhorse: Fabio Alano
---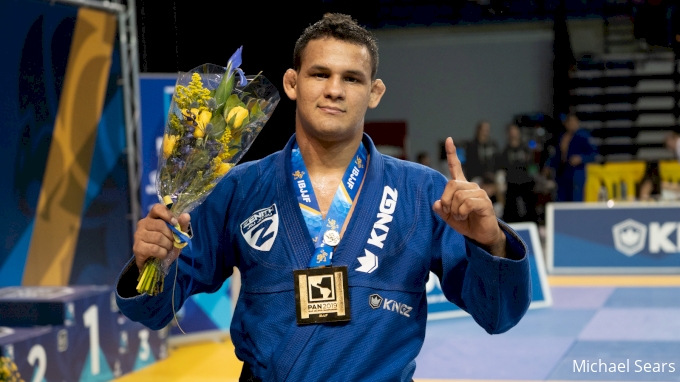 Super-Heavyweight
Fellipe Andrew (Zenith) is returning to defend his 2019 Euros title in this division. Fellipe submitted all three opponents a year ago to win this title, then went on to win Pans as well. His 2019 ended on a down note after having to withdraw from Worlds with an injury, but he is one of the favorites for the world title in 2020.
Patrick Gaudio (GF Team) is a three-time Worlds medalist down on medium-heavy and heavyweight. He's bulked up and won the AJP Rio at 110 kg; he should be ready for this weight and challenge Fellipe for the title.
Fellipe Trovo (Gracie Barra), Gerard Labinski (NS Brotherhood), and Helton Junior (Atos) are some more contenders here.
Watch: Fellipe Andrew Wins 2019 Euros
My pick: Patrick Gaudio
Darkhorse: Gerard Labinski
---
Ultra-Heavyweight
Mahamed Aly (Team Lloyd Irvin) is ranked third down at super-heavy but up a weight class for Euros like many athletes. Aly is a 2018 black belt world champion and should be considered the heavy favorite here, and a favorite in the open class as well.
Every name in this 10-man division is tough. Igor Schneider (NS Brotherhood), Tanner Rice (Double Five), Seif Eddine-Houmine (GF Team), Renan Vieira (NS Brotherhood) and Matheus Felipe (Qatar BJJ) are all ranked and should provide tough competition for Aly.
Watch: Aly Wins 2018 Worlds
My pick: Mahamed Aly
Darkhorse: Igor Schneider
---
Watch The 2020 IBJJF European Championships Live On Demand On FloGrappling