2020 KASAI Pro 7
Kyle Boehm Joins KASAI Pro 7 Heavyweight Tourney vs Cyborg, Nicky Rod, Hulk
Kyle Boehm Joins KASAI Pro 7 Heavyweight Tourney vs Cyborg, Nicky Rod, Hulk
The 10th Planet black belt is the final name to join a powerhouse roster of heavyweight talent, which includes ADCC champs and more.
Jan 13, 2020
by Hywel Teague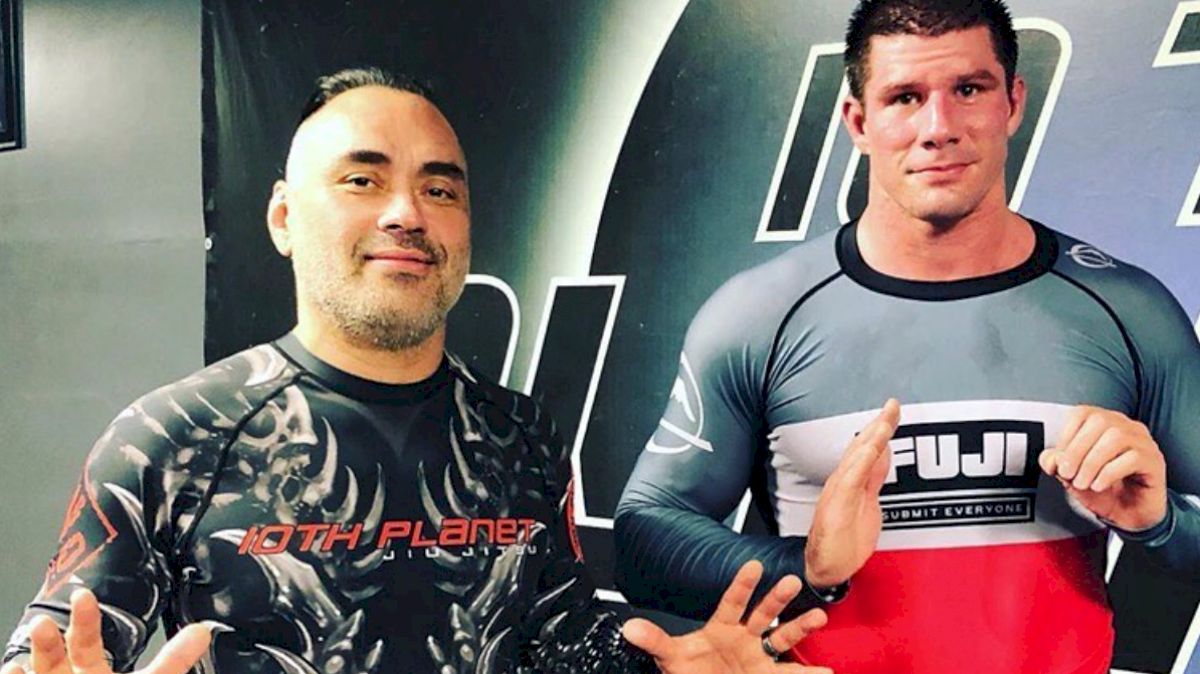 Standout 10th Planet black belt Kyle Boehm is the final name to join a powerhouse roster of heavyweight talent for KASAI Pro 7's upcoming tournament.
The event, which is the first of KASAI's famous round-robin tournaments to feature the big boys, goes down on February 1 in Dallas, TX. You will be able to watch it live or on-demand on FloGrappling.
Joining Boehm are ADCC champions, No-GI World champions, and more.
"This tournament is now officially closed. It is filled with the top heavyweights in the world," said KASAI CEO Rich Byrne. "We are so excited that we were able to assemble one of the most stacked brackets in the history of the sport. Everything is bigger in Texas, and it doesn't get much bigger than this!"
The eight-man bracket features the following names:
Roberto "Cyborg" Abreu
ADCC absolute champion and World No-Gi champion "Cyborg" makes his KASAI debut. He took gold in the ultra-heavyweight division and silver in the absolute in December's 2019 World No-Gi Championships, and he'll be hunting for revenge after dropping a decision he felt he should have won against the brash wrestler Nick Rodriguez at ADCC.
Joao Gabriel Rocha
Dallas-based Rocha competed on the KASAI stage one year ago, when he tested Gordon Ryan to the limit and lost a narrow 1-0 match that took Ryan out of action for the next seventh months. One of the bigger men in the bracket, Rocha brings a wealth of experience to the table: he's an ADCC absolute silver medalist as well as a No-Gi Worlds silver medalist.
Lucas "Hulk" Barbosa
2017 No-Gi Worlds double gold champ Lucas "Hulk" Barbosa of Atos enters the fray. He may be among the smaller competitors in the lineup, but his nickname should hint at his physical prowess. He replaces teammate Kaynan Duarte, who was originally meant to appear in this event.
Nick Rodriguez
Wrestler-turned-submission grappler Rodriguez stunned the world with his ADCC silver medal last September. Wins over ADCC champs Orlando Sanchez and Roberto "Cyborg" propelled his name into the upper echelons of no-gi grappling. His explosive style will make him a tough challenge.
Patrick Gaudio
ADCC veteran Gaudio is a physical specimen with a deceptively technical style of jiu-jitsu. Though he made a name from himself on the gi circuit, Gaudio has no-gi chops and is no stranger to one-night tournaments.
Vinny Magalhaes
Former ADCC champion and active MMA fighter Magalhaes has enjoyed mixed success in recent years but still maintains relevancy thanks to his submission-focused game.
Bruno Bastos
One of the biggest men in the lineup, Bastos tasted victory one year ago on the KASAI stage the last time they rolled through Dallas, and he'll be looking to repeat that performance.
Kyle Boehm
Former pro rock climber Boehm will need to adapt his submission-only focused style for the points, but with strong momentum in recent events he'll be one to watch in the lineup.
In addition to the eight-man Heavyweight Tournament, KASAI Pro 7 will also feature a number of superfights. Right now confirmed matches include:
Renato Canuto vs Dante Leon
Raquel Canuto vs Gabi McComb