Unlock this article, live events, and more with a subscription!
Get Started
Already a subscriber? Log In
On February 8, FloGrappling hosted our first-ever live event: the first annual Who's #1. The event went down at the Hangar in Costa Mesa, California, and was a great success, with exciting fights and many fans watching online or in California.
The next generation for stars shined under the bright lights on the stage at Who's #1. The purpose of this event is to highlight the top prospects coming up in the rankings, and they certainly did not disappoint.
All FloGrappling Ranking Here!
There are many things to discuss after Who's #1, but I'll start with the obvious topics that stood out to me that night in The Hangar. Here are my four takeaways from the 2020 edition of Who's #1: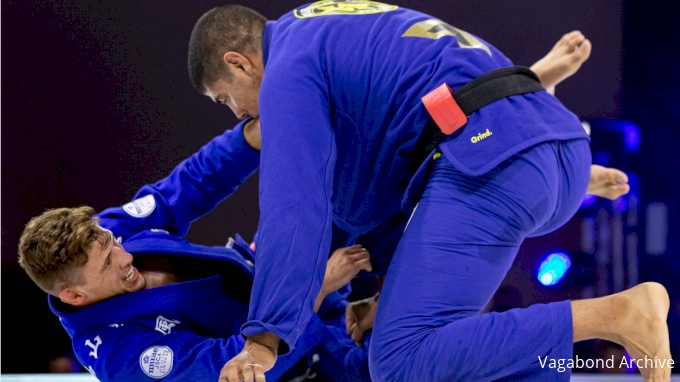 Roberto & Victor Have Arrived
For some reason, people continue to doubt first-year black belts, as if there is going to be some extended period necessary for them to succeed at this level. The evidence suggests otherwise, though. We see it every year new black belts taking out a legend; Levi defeating Lepri in 2019 is a prime example.
I told everyone that Thalison would beat Bruno and nobody took that seriously — no surprise another first-year black belt defeated an icon at Euros when Thalison took out Bruno in the quarters.
Watch: Victor Hugo Defeats Meregali
Now it was the turn for Roberto Jimenez and Victor Hugo to make their statement, and what better place than up on the stage at Who's #1? The pair are both heralded prospects, having won the Worlds open class at the colored belts previously.
Watch: Roberto Defeats Keenan Cornelius

First Roberto took out 2020 European champion Keenan Cornelius in his first black belt match, then Victor took out the P4P #3 and top-ranked super-heavyweight in two-time world champ Nicholas Meregali. What a night for both athletes and their black belt divisions have been put on notice.
---
The Hype Is Real With Micael Galvao
We've long heard about a terror coming out of Manaus, a teenage prodigy by the name of Micael Galvao. The 16-year-old, who trains under his father Melqui at the Dream Art Project in Manaus, won the double grand slam in 2019 as a juvenile blue belt with over 100 submissions in the year.
Recently promoted to purple belt, Micael and his father chose for him to skip a second year as a juvenile blue belt and not be eligible for IBJJF competition this year. Micael can fight the world's best purple belts at superfights, however, and fourth-ranked Mateus Rodrigues stepped up to give him his first real test at the adult level.
Watch: Micael Galvao Vs Mateus Rodrigues
Micael survived an early scare from Mateus, nearly giving up a pass and back take before scrambling to get a back take of his own. He finished Mateus with an RNC across the jaw once on the back, proving to the world that the hype is real and he is here to stay.
---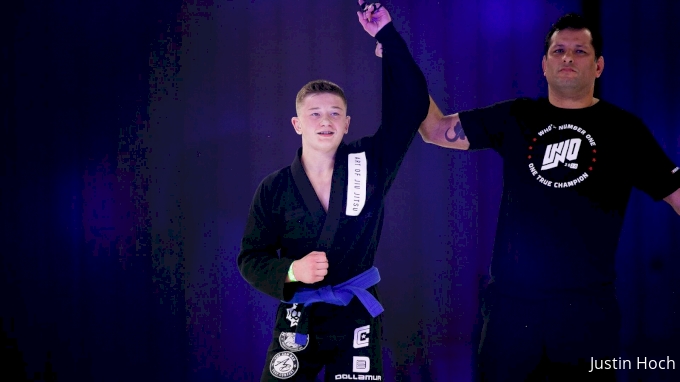 Atos Are The Kings Of California
The Atos team went eight for 10 at Who's #1 on their home turf, with Atos HQ winning all four matches and Art of Jiu Jitsu accounting for four more wins. All four wins by AOJ were submissions, accounting for four out of the six submission wins at the event.
Watch: Cole Abate Gets The Sub
AOJ brown belts Jessa Khan and Tainan Dalpra both won by submission, with Daplra declaring after that he is ready to face an elite black belt at his next event. Khan has also previously declared this wish, both athletes are currently the top-ranked at their weights and unable to be promoted to black belt based on time requirements.
Watch: Tye Ruotolo Purple Belt Debut
The juveniles from Atos impressed as well, with Tye Ruotolo taking out the top-ranked adult at his weight when he defeated Jhonathan Marques by referee decision. AOJ juvenile one athletes Cole Abate and Gustavo Ogawa also won by submissions in there match and were in control from start to finish.
---
In Conclusion
The event was a great success, with universally positive feedback from fans, athletes, and coaches. We invited only athletes we knew would put on a show, and they did not disappoint, with only two referee decisions on the entire night and over a third of the matches ending in submission.
If you want to get on the next event, and there will be more coming soon; the process is simple. Fight your way up the FloGrappling rankings, but do it in an exciting way. If you're an athlete who takes double guard pull penalties or spends entire matches in 50/50, that might get you wins, but nobody is going to pay to see you compete.
Anyway, we are looking forward to putting on more events, stay tuned for updates!
---