Unlock this article, live events, and more with a subscription!
Get Started
Already a subscriber? Log In
The dust has cleared from the first annual edition of FloGrappling Who's #1, and there were some big upsets and exciting performances from the athletes who took to the stage in Costa Mesa, California.
We are certainly going to be doing more events; the question is where to go from here? What matches do we make based off the results of our first show? Some of these matches make themselves, and others take a little more imagination.
I'm going to go through some of the standouts from Saturday's event and contemplate what we could possibly do next for them, so here you go:
Victor Hugo vs Mahamed Aly
Victor Hugo put his division on notice at Who's #1, defeating one of the top P4P athletes in the game in Nicholas Meregali. The problem for Victor is he most likely won't get to face the big dogs in his division, Buchecha and Joao Gabriel Rocha, until Worlds at the earliest. I'm proposing for him a match with another highly ranked super-heavyweight, Mahamed Aly. Euros open class champ Fellipe Andrew would also be a good opponent for Victor going forward.
Watch: Victor Hugo vs Nicholas Meregali
---
Roberto Jimenez vs Leandro Lo
Roberto had one of the best black belt debuts of all-time at Who's #1, defeating Pan and Euros champ Keenan Cornelius in his first-ever match at black. Roberto wasn't happy with the win; we know he always wants the submission, but his black belt career couldn't have started any better. I'd like to see Roberto take on a legend in his next match. He can't go backward after defeating Keenan right off the bat. Who better than the guy who has given Keenan so much trouble in his career in Leandro Lo?
Watch: Roberto Jimenez vs Keenan Cornelius
---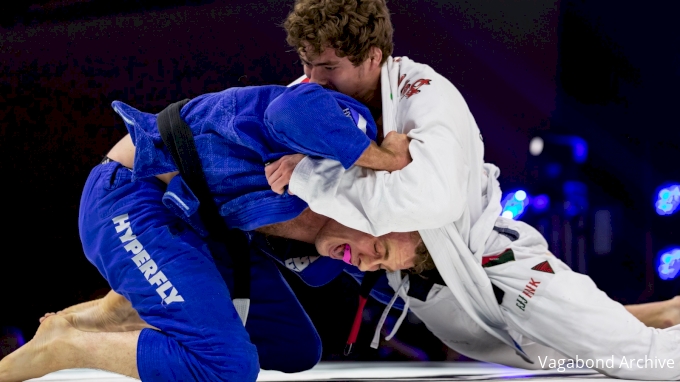 Keenan Cornelius vs Nicholas Meregali
Keenan and Nicholas are no doubt two of the best in the game, but they are both coming off back-to-back losses. They had one of the best matches of the year at Worlds in the open class, and there was supposed to be a rematch at Third Coast but Keenan pulled out with an injury.
This is a match that the fans want. The last one was intense and both guys need a win at this point in their career. I'm not really a fan of sub-only matches, but I think if there's ever been a match I'd want to watch no time limit sub only it is this one.
---
Micael Galvao vs Jansen Gomes
Micael Galvao lived up to the hype at Who's #1 when the 16-year-old submitted Mateus Rodrigues in one of the best matches of the night. Jansen Gomes bounced back from a tough Euros, taking a fight with top-ranked P4P purple belt Rui Alves on less than 24 hours notice and coming out on top. They are both middleweights; this is one of the most obvious matches to make on this list.
Watch: Micael Galvao vs Mateus Rodrigues
Watch: Jansen Gomes vs Rui Alves
---
Jessa Khan and Tainan Dalpra vs Black Belts
Tainan Dalpra made it clear in his post-fight interview that he wants to fight a black belt, and Jessa Khan has told me the same. Both athletes are top-ranked in their weight and don't look to be close to the other athletes in their divisions. Tainan even has a 100-percent submission rate at brown belt. With time restrictions holding them back, they want to step up and fight tougher competition; the question is will any black belts accept the challenge.
Watch: Jessa Khan vs Vicky Hoang
Watch: Tainan Dalpra vs Mike Khatchikian
---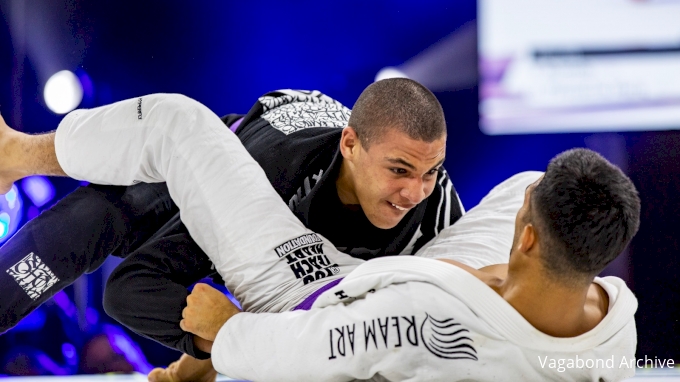 Tye Ruotolo vs Anybody In The Gi
Tye has made a name for himself in no-gi lately, but don't forget that he is an accomplished gi competitor as well. He defeated the top-ranked purple belt at his weight at Who's #1, although it was a 0-0 referee decision he still proved he can hang with anyone in the division. Unable to compete IBJJF because of age requirements until next year, maybe we can get some more gi superfights for not only Tye but also his brother Kade.
Watch: Tye Ruotolo vs Jhonathan Marques
---
Meyram Alves vs Fabricio Andrey
These are simply two of the most exciting fighters out there at any belt. Meyram put on a great show against Josh Cisneros at Who's #1, escaping a devastating armlock to put together a comeback win. Fabricio just submitted all six of his opponents at Euros. Both athletes are submission machine and the chances are slim that this one goes to the end of regulation time.
Watch: Meyram Alves vs Joshua Cisneros

---