Fight to Win 136
Kaynan Duarte Collects Fight to Win Heavyweight Title With Win over Trator
Kaynan Duarte Collects Fight to Win Heavyweight Title With Win over Trator
Kaynan Duarte defeats Vinicius "Trator" Ferreira in San Diego, California. Jena Bishop adds an F2W belt to her collection, and Liera Jr. shines.
Feb 17, 2020
by Rose Miller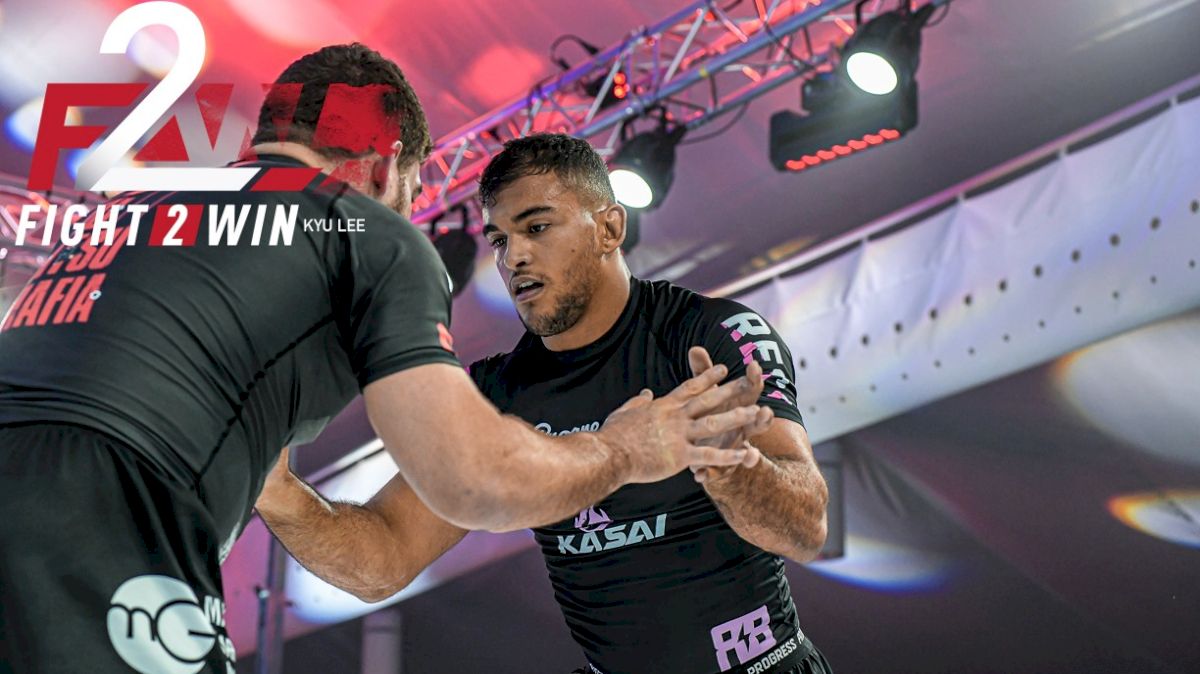 Unlock this article, live events, and more with a subscription!
Get Started
Already a subscriber? Log In
Kaynan Duarte defeats Vinicius "Trator" Ferreira to become the heavyweight no-gi champion at F2W 136 in San Diego, California. Jena Bishop adds an adult F2W belt to her collection, and Michael Liera Jr. shines remaining undefeated on the Fight 2 Win stage.
---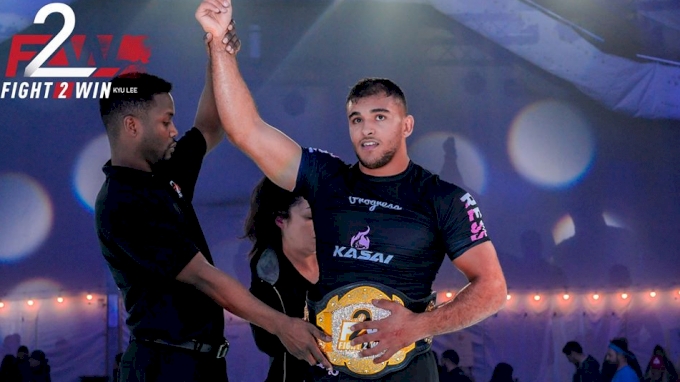 It was ADCC world champion Kaynan Duarte (Atos) versus IBJJF No-Gi world champion, Vinicius "Trator" Ferreira (Alliance) for the main event at F2W 136 over the weekend. Both are extremely dangerous, well-rounded new black belts who are clearly already dominating the rankings. Having faced each other twice previously (in the gi), this no-gi main event served as a tie-breaker between champions. It was evident both athletes respect each other's game which led to a slower, more strategic pace in the match.
In a super tight contest, Trator opted to play a more conservative game eventually pigeon-holing himself into defensive play while Kaynan attempted to direct the trajectory of the match. Neither athlete had any submission attempts, but Kaynan's attempted foot sweep, passing attempts, and overall willingness to open up his game to move the match forward secured him the unanimous decision victory and claim to the F2W no-gi heavyweight title.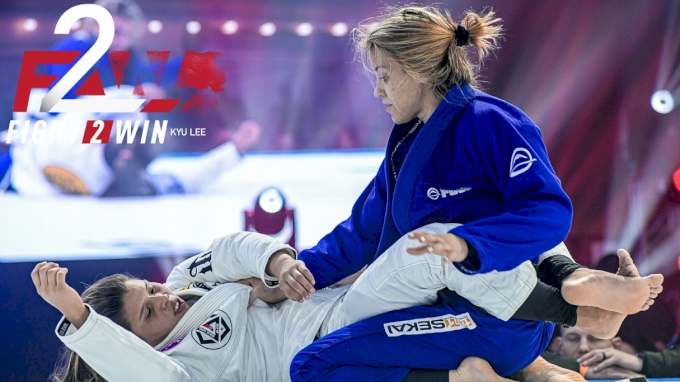 Bishop (blue) vs Mccomb (white)
F2W Masters Bantamweight champion Jena Bishop (Alliance) added a new strap to her collection with a hard-fought victory over one of the toughest women in jiu-jitsu, Gabi Mccomb (Gracie Humaita), for the F2W Adult Bantamweight title. (The adult title was vacated by Catherine Perret who recently announced her pregnancy.)
Gabi came out of the gates strong with a flying guard pull, initiating some footsy where both women had some fleeting submission attempts in the leg entanglements. Through the scrambles, Gabi was able to close her guard on Jena, but the champ wasted no time slamming her opponent to rack up some of those coveted, "invisible points." Gabi relentlessly hunted down her infamous loop choke, but Jena quickly evaded all attacks.
With just a couple minutes left, Gabi imposed unstoppable passing, to positionally dominate the final minutes of the match, and was able to secure an armbar attempt as the bell rang. Jena's trip to slam city was still clear in the judges' minds as she got the split decision victory for the bantamweight title.
"Whether I'm defending a title, fighting for a new title, or no title at all it's always good to win," Bishop said. This victory was particularly sweet in front of her Alliance San Diego family. With two belts to her name Jena says she's eager to claim the no-gi title as well.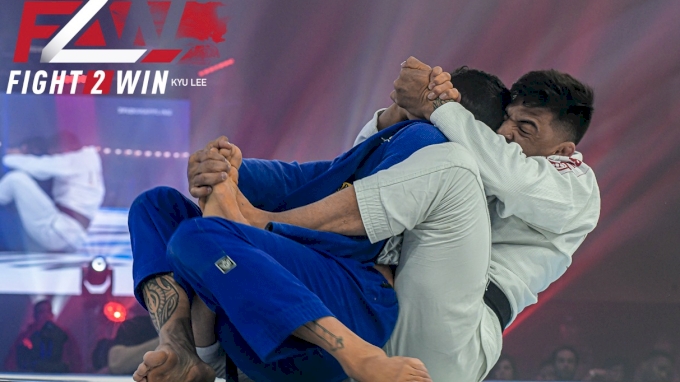 Liera Jr on the attack
Michael Liera Jr. (Atos) maintains his undefeated Fight 2 Win streak, improving his record to 5-0 with a win over Piter Frank (Alliance). Even more impressive than that, this was his third consecutive submission victory: two bow-and-arrows, and now a rear naked choke, on his record. Liera Jr. has been increasingly consistent, reminiscent of when he tore through brown belt with his closed guard; he's now doing the same with his open guard back takes and chokes. 2020 is looking like a solid year for the new gym owner. It's about time he gets his F2W title shot.
Other notable results:
In a very dominant performance Edwin Najmi takes a decision victory over Johnny Tama.
If there was an award for it, Sophia Nordeno would have earned "comeback of the night" with a foot lock submission over Nikki Sullivan.
F2W owner, Seth Daniels secures an electric chair submission victory.
Purple belt no-gi world champion, Amanda Bruse, earns the purple belt submission of the night for a knee bar over Carolina Ramirez.
Four other champions were crowned from kids to masters at this San Diego mega-event.
Click here for full results and to watch the full event replay
Chase Smith and Michael Sears review the top 3 of Fight to Win 136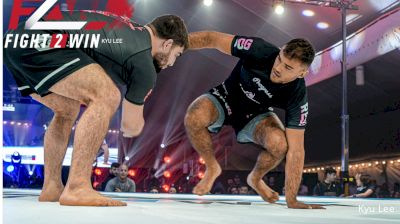 Unlock this video, live events, and more with a subscription!
Get Started
Already a subscriber? Log In