Artista Invitational 2
Q&A: How Marcio Andre Plans To Conquer 2020 With An Unshakeable Mentality
Q&A: How Marcio Andre Plans To Conquer 2020 With An Unshakeable Mentality
Marcio Andre is back and has BIG plans for 2020. How does he plan to tackle the challenges? It's all in the mind.
Feb 20, 2020
by Hywel Teague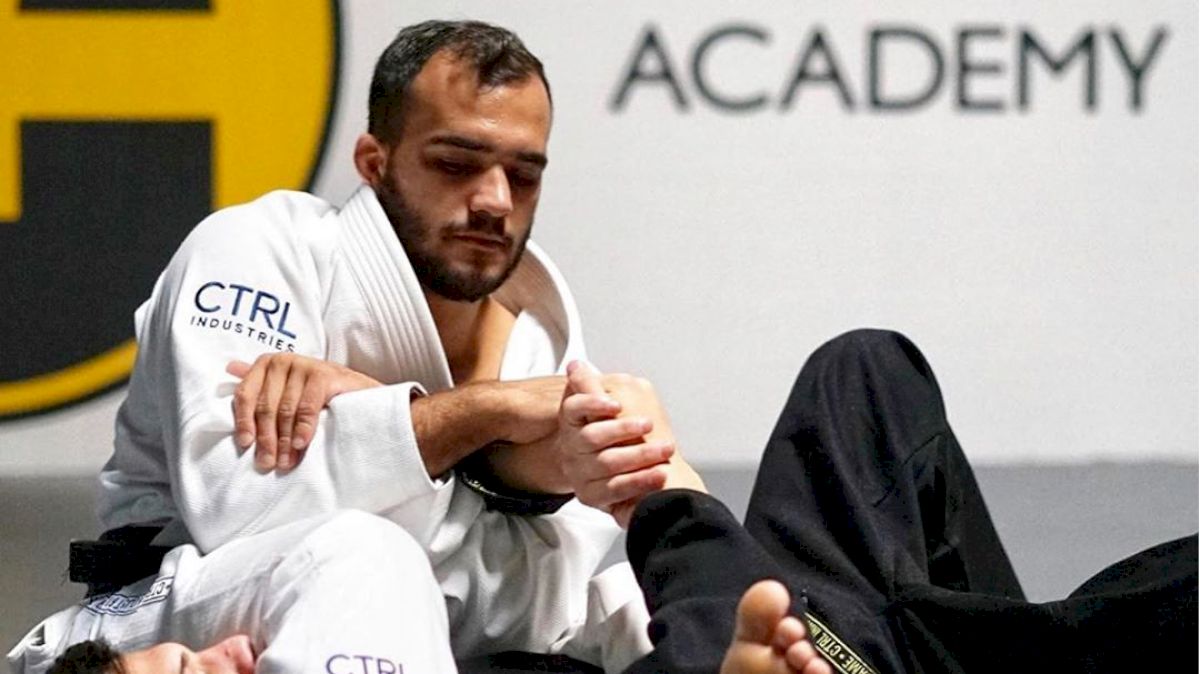 Unlock this article, live events, and more with a subscription!
Get Started
Already a subscriber? Log In
Marcio Andre is back and has BIG plans for 2020.
The two-time IBJJF World silver medalist, three-time IBJJF European champion, World No-Gi champion, and Abu Dhabi World Pro champion had a relatively modest start to the year with a superfight victory against Benson Henderson in his adopted home state of Arizona.
Andre has been less active than he was in the early stages of his black belt career for a number of reasons. He opened up a gym in Phoenix and has been busy looking after his baby daughter – all the things that come when you're an athlete over the age of 25. But talking to him, it's clear that these are not obstacles to overcome. In fact, he says he's feeling better than he has for a long time.
He'll certainly need to be on top shape for the upcoming superfight vs Johnatha Alves on Artista Invitational 2. How does he plan to tackle the challenges? According to Andre, it's all in the mind. Read on to find out.
FloGrappling: What have you been up to over the last few months?
Marcio Andre: I've been training a lot. I've been really dedicated to training. I've come back to training hard, really dedicating myself, looking after all the important parts of my career – the physical training, the diet, the mental training, the jiu-jitsu technique. I've been training hard. I fought on Fight to Win in January against Benson Henderson, which I won. To be honest since last year I put it in my head to train hard, to become a champion, and that's what I've been doing.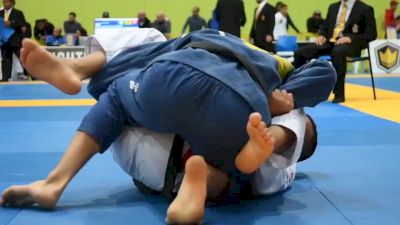 FG: You already had one match in 2020, let's talk about your plans. What have you got in mind for this year?
MA: I had the match with Henderson, it was an interesting match, really cool. I trained hard for that. Like I said man, I've been training hard because I want to compete a lot. Even with it being difficult, with me being a teacher, team leader and owner of a new gym. To just train 100 percent is hard. But it's discipline, you know? It's not impossible to have a gym and to stay focused. But it's really hard if you're not on top of it. So I'm working hard to compete in everything I possibly can this year, I want to do the main tournaments. I'll do Pan and Worlds for sure. I want to do a lot of superfight. I've received some invites which I've already accepted. And I'll do IBJJF Opens as well. That's what I've got planned for 2020.
FG: On February 23 you'll face Johnatha Alves, a new black belt, in a 20-minute superfight with no points. Why did you take this match?
MA: I've known about him. I've been following him since he was a purple belt. He's a tough athlete. I respect him a lot. I believe that time at black belt doesn't really matter, sure, experience helps, but I think he's been training a lot. I accepted this match because I want challenges in 2020. I want to face the toughest athletes. I want to fight with the guys I consider the best. I want to test myself.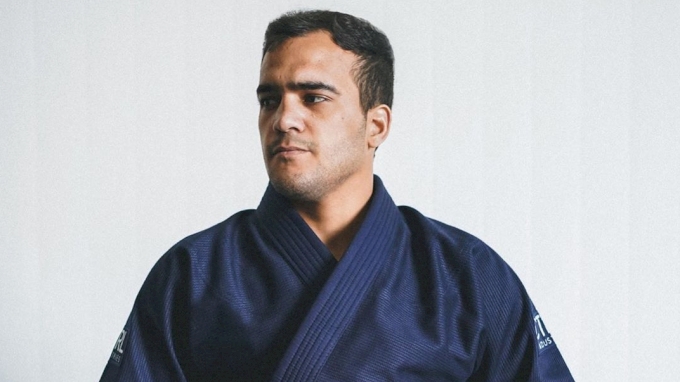 FG: What do you think about him as a competitor? What are his most dangerous attributes?
MA: I think he's very well-rounded — he's good on top, good on bottom, aggressive. He's very dynamic. I think his strong points are the berimbolo, right? He's got good back attacks, he gets underneath really well. He's strong.
I've always been good at defining the berimbolo entry. I believe it's a really strong technique so I've been training it even more. I think people who disrespect the berimbolo – man, they're totally mistaken and they need to be careful. I believe it's a strong position and I've been training both my attacks and defenses and I think this will serve me well.
FG: Your experience is a big advantage, but what else do you bring to the fight that he should expect?
MA: Like I said before, I think I've got plenty of experience. But also like I said, I've really been working on the business side of things – working a lot in the gym, as a father and having all the responsibilities a normal person has. I think he competed much more than me last year.
I've been competing my whole life, since I was really young. Him too. So experience is just a number, the time I've been here. But I've been training really hard, doing everything I need to do. I really believe in my potential, I don't think people have even seen a third of what I'm capable of. When they got to see what I've got, it was a show, really cool out there. So I think if I can do on the mat what I know how to do, what I do every day… I think I've got a lot to show.
FG: Is there anything else you would like to say?
MA: I would like for people to understand that I'm going to come back like the Marcio Andre of 2015, 2016… that came to fight, came to win. I don't have any excuses, nothing is stopping me, I'm training like any other athlete in my division. I know that defeats happen, but I know that when I'm well trained I've got a much better chance of winning than losing. I hope that the fans can expect to see the best of me – it'll be a great match.