Fight to Win 137
Can Roberto Jimenez Handle The 'Hulk' Lucas Barbosa at Fight to Win 137?
Can Roberto Jimenez Handle The 'Hulk' Lucas Barbosa at Fight to Win 137?
Lucas Barbosa versus Roberto Jimenez is a must-see clash of styles – it goes down at Fight to Win 137 on March 6.
Mar 4, 2020
by Rose Miller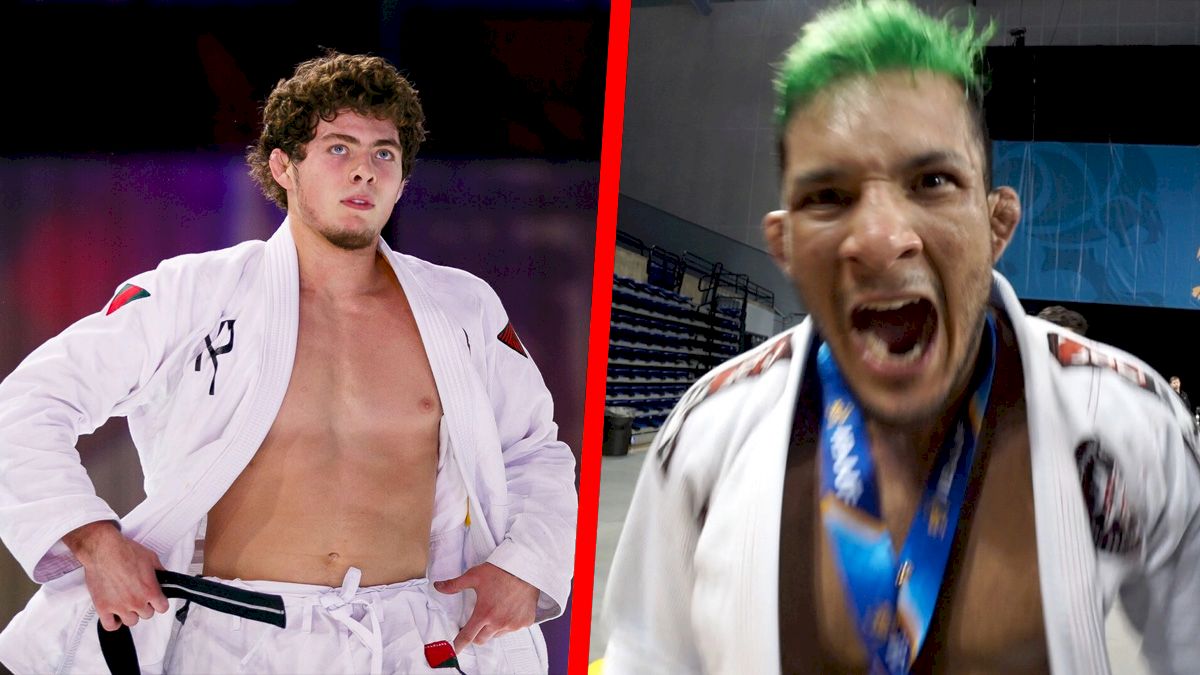 Unlock this article, live events, and more with a subscription!
Get Started
Already a subscriber? Log In
• Fight 2 Win 137 has an epic lineup featuring breakout black belt Roberto Jimenez (Alliance) against world champion Lucas "Hulk" Barbosa (Atos) in the main event
• Also on the card: Marcio Andre (Marcio Andre Jiu Jitsu) defends his title against the undefeated Michael Liera Jr. (Atos)
He's the new kid in the black belt division, but he's already the No. 6-ranked P4P black belt, Roberto Jimenez looks to maintain his flawless streak as he takes on IBJJF black belt World Champion, Lucas "Hulk" Barbosa at Fight to Win 137.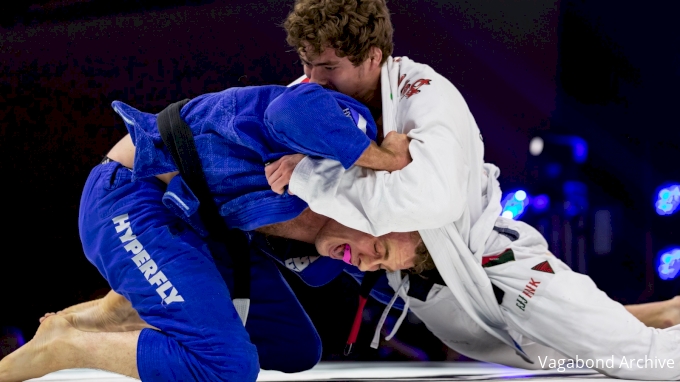 Roberto vs Keenan– photo: Vagabond Archive
Roberto Jimenez was an assassin at the colored belts developing a reputation for his sensational submission game with performances like his 2018 purple belt Worlds campaign where he submitted all 10 of his opponents. Most recently, he received his black belt on the podium of No-Gi Worlds after winning the open class, and since then he has made it clear that he aims to maintain this reputation going undefeated so far at black belt with all but two of his eight wins ending in submission (namely, chokes from the back).
And he's contending with the best of the division. He first made waves upsetting favorite, Keenan Cornelius, at Who's Number 1 via points (6-4), and then again at Kansas City Open last weekend where he submitted all of his opponents, in his weight and the absolute, including Euros Open Weight Champ, Felipe Andrew.
His matchup with Lucas Barbosa in this weekend's F2W is a must-see clash of styles. Jimenez is a back-taking, submission machine, utilizing his long and lofty guard to sink the kill, while in style and size "Hulk" couldn't be more different.
The No. 2-ranked medium heavyweight is compact and strong with incredible stand up fusing judo and wrestling, topped off with suffocating top pressure once he takes his opponents down. The guy has two speeds when it comes to competition: aggressive and completely aggro, never shying from pushing the pace. This makes him one of the most entertaining men to watch in his division.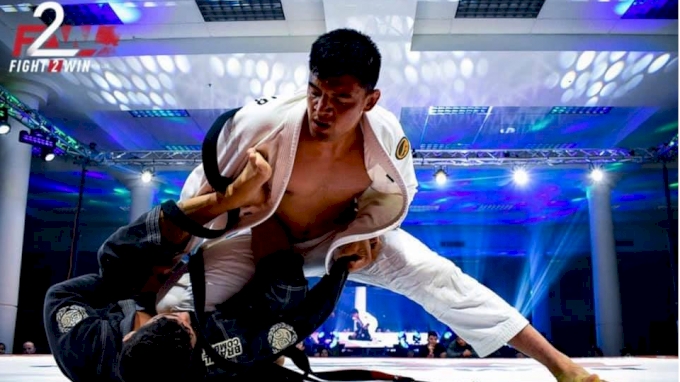 Liera Jr in action
Going 5-0 on the F2W stage earned Michael Liera Jr. a shot at the belt. The last time he was on the stage was just a couple weeks ago in his hometown of San Diego, and now he will fight for the belt in his new city, in front of his own students, in Denver.
He takes on defending champ Marcio Andre for the strap. Both recently opening their own academies, Marcio and Michael are in similar transitions in their careers, but equally hungry to remain competitors. Now, they're fighting for their team, their own students, not just themselves. Marcio is 3-1 for F2W, most recently defeating former UFC Champion, Benson Henderson, and previously taking a "W" over Kennedy Maciel.
Other notable matches:
195lbs Black Belt Gi: Jake Watson (Maracaba BJJ) vs Rudson Mateus (CTA)
The last time Rudson was on F2W he nearly broke Gutemberg Pereira's arm with his trademark armbar from 50/50. Sneaky and sinister, will he be able to get there again? Jake Watson is a rookie black belt, but has already scored some big wins in the rank.
140lbs Black Belt Gi: Nikki Sullivan (Atos) vs Erin Johnson (Iron Roots BJJ)
Nikkie Sullivan has been competing nearly every weekend either in a super fight or tournament. With an incredibly unique style, look for her to "panda guard" her way through this weekend's match against Erin Johnson.
140lbs Black Belt Gi: Bret Hernandez (The Jiu Jitsu Underground) vs YJ Lee (Logos)
Atos black belt, YJ Lee made the trek with Liera Jr to open Logos JiuJitsu in the RINO district in Denver. The pair have undertaken a serious endeavor together, and now they get to share the stage looking to bring home wins to their new hometown team.
How to Watch Fight to Win 137
FloGrappling subscribers can watch Fight To Win 137 on March 6, starting 7pm Eastern Time.
Stream the entire event LIVE or On Demand, ONLY on FloGrappling.