The Gringo Challenge Revealed A LOT Of Jiu-Jitsu People Speak Portuguese
The Gringo Challenge Revealed A LOT Of Jiu-Jitsu People Speak Portuguese
If you wondered why so many jiu-jitsu people were speaking Portuguese on our Instagram, it's because they were taking part in the "gringo challenge."
Apr 17, 2020
by Hywel Teague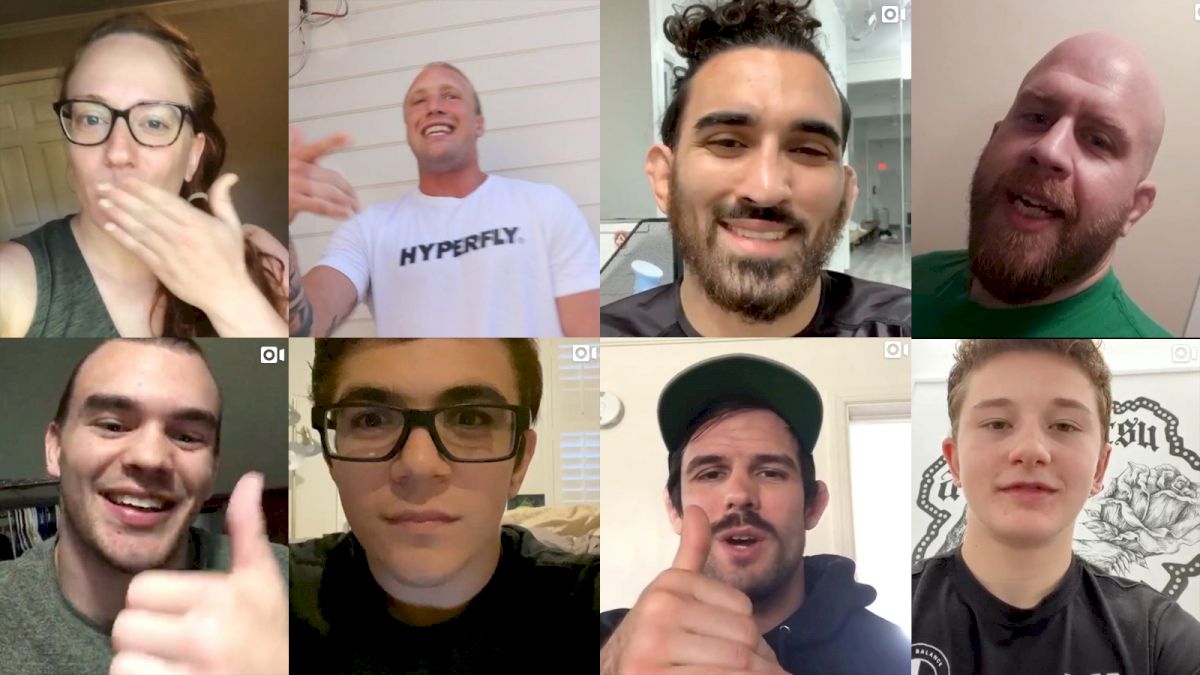 If you opened our Instagram on Thursday, April 16, you may have wondered why everybody was speaking Portuguese . . . when they weren't even Brazilian!
It's all because of the "Gringo Challenge" (#desafiogringo) I issued to the jiu-jitsu community late on Wednesday night. In honor of our first-ever live show in Portuguese on FloGrappling, Conversa com Campeões, I asked non-Brazilians to send us videos of themselves speaking Portuguese to show that us "gringos" can speak Portuguese too!
It all started with this:
"Calling all the gringos who speak Portuguese, in honor of our new show on FloGrappling totally in Portuguese, let's show that jiu-jitsu community that we speak Portuguese too. So, record a video– it can be of you talking, a conversation, teaching a technique or whatever. But record it, tag FloGrappling and we can show that we speak Portuguese as well!
The first person to respond was our resident jiu-jitsu commentator, analyst, breakdown expert, and regular WNO guest, black belt Riccardo Ammendolia.
"What's up brother? Hey guys, FloGrappling want to known which gringo speaks the best Portuguese in the jiu-jitsu community. 100% it's me, Riccardo Ammendolia, without a doubt."
Edwin Najmi revealed a hidden talent with this short and sweet video that showed he speaks a lot more Portuguese than people think!
"Hey everybody in Brazil, everybody in jiu-jitsu. Everybody asking who is the gringo that speaks the best Portuguese in the world, of course it's me! The kid understands everything, speaks little, but hey the kid is speaking Portuguese!"
Atos brown belt Coner DeAngelis stepped with this strong effort that displayed his impressive vocabulary and almost complete lack of an accent.
"Hey guys, I'm here doing this video for FloGrappling to show that I've definitely got the best accent but I already know that! That's it, see you later."
French brown belt Reda Mebtouche, who lives and trains in Tokyo at Carpe Diem, was the first European grappler to respond to our challenge.
"What's up world, it's Reda Mebtouche, brown belt from Carpe Diem. We're here in Tokyo in Japan, I'm with this accent [mumbles]. Man, we're speaking a lot of time at home, watching the stuff on FloGrappling, my friend Hywel called me to make this video, I think it's a challenge between the gringos, I think that in this game I'm the guy who speaks the most Portuguese, in this sport of jiu-jitsu. So, this new show that's going to be in Portuguese for the Brazilians and the guys who speak Portuguese is really good, congratulations FloGrappling one more time. Take care!"
Hillary Williams is an OG black belt who left the competition scene some years ago to become a doctor, but she popped up to remind us that her Portuguese is still as sharp as ever! Zero accent, plus plenty of sass, and the added portmanteau word of carioca plus gringa to finish up. Powerful.
"Hey guys, everything good? FloGrappling asked for videos of gringos speaking Portuguese to show that we also can rock it. These poor men don't know who is the "cario-gringa'."
Dennis Asche was the first American to earn a black belt under Roberto "Gordo," the creator of the modern half guard. Now based in Bend, Oregon, Dennis sent this message:
"Good morning jiu-jitsu practitioners around the world, I'm Dennis Asche, coming direct from my home state of Oregon. I lived in Rio for over 12 years, where I used to train with Roberto Correa, the king of the half guard. My journey to Brazil was via the teachings of Johnny Machado, who put me in Rorion Gracie's championship, which gave me the privilege of staying in the house of Grand Master Helio Gracie. This changed my entire life, I opened the first hostel for jiu-jitsu practitioners in the world, Connection Rio. I came back to my home state of Oregon to teach jiu-jitsu in my own academy. Another American who speaks Portuguese. Cheers guys!"
Three-time IBJJF black belt world champion Mikey Musumeci couldn't let this challenge pass without putting forward his own entry, but he chose a slightly different tactic to everybody else!
"Hey what's good, I'm called Mikey. So, A big problem that I always have with FloGrappling, is that they only have content with the gringos. I don't think that's fair, because I don't speak English and so it's impossible to understand anything! Especially when they post videos of gringos like Musumeci, who's terrible at jiu-jitsu and just talks crap! Finally, tomorrow FloGrappling will have a show for us Brazilians. I can't wait, the show will be great!
One of the most impressive efforts was that of the 15-year-old AOJ blue belt Cole Abate, who blew us away with his perfect Portuguese, made even more impressive that he's never lived in Brazil, only visited for short periods!
"Hey guys, all good? I think this is really cool, the challenge that FloGrappling is doing. I didn't know so many gringos speak Portuguese. I learned Portuguese in the gym with my teachers and my friends, and I think this helped me a lot, you know? I made a lot of friends when I visited Brazil for the first time, I want to go back soon to compete and to learn more about the culture. But I hope everybody is well, a big hug to everybody!"
The gringo challenge was never meant to be a serious challenge, but if there was to be a winner it HAS to be the Canadian black belt Jake Mackenzie. Born in Nova Scotia, Mackenzie spent over a decade living in Brazil and he learned his Portuguese like he learned his jiu-jitsu: in the harsh, unforgiving environment of GF Team in Meier, Rio de Janeiro.
Mackenzie's rapid-fire video is full of untranslatable slang and idioms that even some Brazilians may not know. Mackenzie speaks Portuguese so well, he almost got into an altercation with some local police who refused to believe he wasn't Brazilian until he finally showed them his Canadian ID. It's also helped him escape some sticky situations, such as when he took the wrong bus and ended up in a no-go neighborhood. He was able to hide the fact he was a foreigner and found his way back to safety.
Take it from us, we have a winner.
But that's not all! Nathan Mendelsohn, the Claudia França black belt is multi-talented! In this short original track he spits some jiu-jitsu inspired bars totally in Portuguese. That's some serious talent right there.
If you can speak Portuguese, then check out Conversa com Campeões episode 1 with Leandro Lo!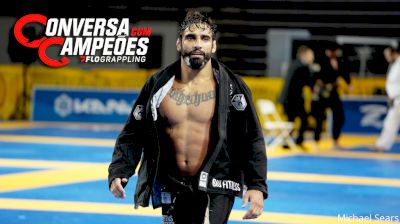 Unlock this video, live events, and more with a subscription!
Get Started
Already a subscriber? Log In