Fight to Win is back and they will host their first pro grappling event in Dallas on May 15. With Texas easing restrictions on businesses, an opportunity arose for Fight to Win to host events.
Fight to Win founder Seth Daniels explained that his show will be holding events every Friday and Saturday night "until this is over," referring to the nationwide response to the COVID-19 coronavirus that restricts public gatherings, business operation and more.
First up will be two events on consecutive nights in Dallas, TX. The events, on Friday, May 15 and Saturday, May 16, will feature around 10-12 matches per show. These will be closed-door shows with only the competitors and essential personnel in the venue.
The only way to watch these events will be via live stream on FloGrappling.
While there may not be a crowd, that doesn't mean Fight to Win will be scaling back their renowned production values: "I've been working really hard on this. I'm doing everything I can to keep the ball rolling," says Daniels. "I want everybody to know we're doing full production."
Confirmed all-star matches for the upcoming F2W 139 and 140 events feature ADCC champions and medalists, and no-gi World champions.
May 15 – Fight to Win 139 (link)
Cyborg vs Vinicius Trator (no-gi)
Johnny Tama vs Ethan Crelinsten (no-gi)
May 16 – Fight to Win 140 (link)
AJ Agazarm vs Queixinho (gi)
Roberto Jimenez vs Gabriel Almeida (gi)
"Wait until you see the right cards coming out from now until July," says Daniels, who says that he has been inundated with requests from athletes looking to compete. "Every one of them is going to be f***king insane."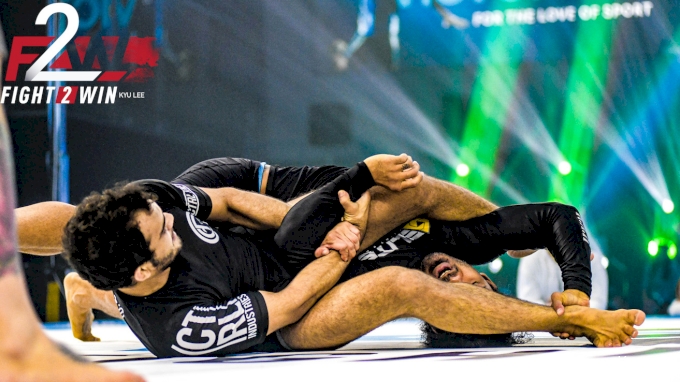 ---
The Friday-Saturday night events will tour through a handful of select cities operating these scaled-down shows of 10-12 matches. Daniels outlined his plans to take Fight to Win back on the road, hitting up four different states over the coming weeks and months.
"We're going to bang out as many of these shows as we can until we're allowed to get maybe 500 people in a room, and then we'll start traveling again. But for now it's Dallas, Austin, Denver, LA and Philly– it's time to put some money back into the sport."
One of the main questions both fans and competitors will have is what measures are Fight to Win taking to ensure participant safety? Daniels broke it down like so:
Doctor do an assessment at weigh-ins
No spectators
No coaches
Minimal staff in the arena
Sanitizing areas for competitors to clean themselves before each match
Cleaning the mat after each match
"All we can do, like any other business, is be as preventative as possible," he said. "I want this to be a message that we're slowly moving back to normal life."