The biggest party in professional grappling is back! Fight to Win will take their show back on the road in a big way by throwing a doubled header over May 15-16 in Dallas, Texas.
The first show of the comeback features four of the most exciting grapplers competing today including ADCC title holders, World no-gi champions, and rising stars.
Main Event: Vinicius Ferreira s Roberto 'Cyborg' Abreu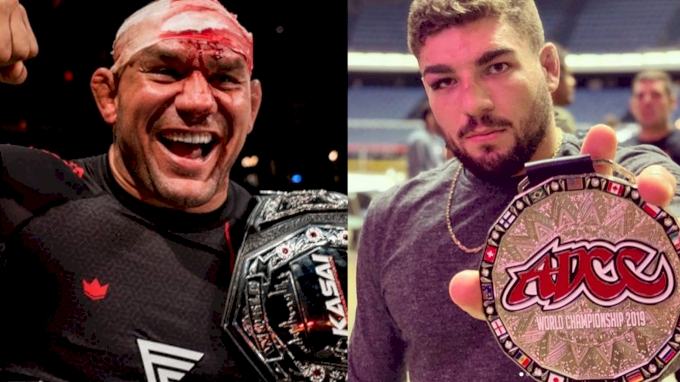 The main event on the first night of Fight To Win's doubleheader weekend pits the legendary Roberto 'Cyborg' Abreu against rising star Vinicius 'Trator' Ferreira. Cyborg's reputation is unquestionable: everyone knows he's a formidable veteran who possesses varied and honed skillset, not to mention his unparalleled tactics and game-planning abilities.
WATCH: Cyborg Wins HEAVYWEIGHT GP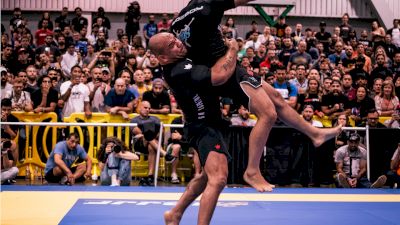 Unlock this video, live events, and more with a subscription!
Get Started
Already a subscriber? Log In
Put another way: you don't become an ADCC absolute champion, five-time IBJJF World no-gi champion, and KASAI Pro champ by accident.
One of the rare ultra-heavyweights with nimble and creative guard game, Cyborg is positioned to get it done in any area the fight goes.
Trator, however, is not one to be taken lightly.
Despite not having the same brand recognition as Cyborg, Trator has already racked up some major accolades since getting his black belt in 2018 – he's a Brazilian national champion, No-Gi Pan champion, No-Gi World champion and 2019 ADCC silver medalist.
The stocky Alliance competitor is known for chewing up guards with his devastating over-under pass (hence the nickname, 'Trator' - tractor in English) – and sneaky submission skills, and you can believe the young man from Sao Paulo will be hungry to add a victory over someone like Cyborg to his resume.
Co-Main: Johnny Tama Vs Ethan Crelinsten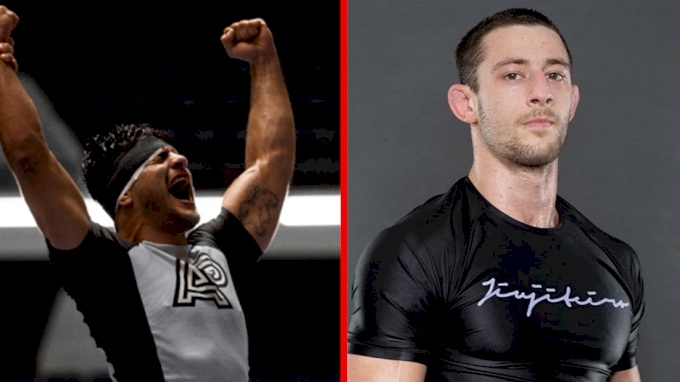 Certainly one of the most intriguing matches on the cards this weekend, the bout between Johnny Tama and Ethan Crelinsten is something we'd only find at Fight To Win.
The duo is typically separated by one weight class (Ethan competes at 66kg in ADCC, Tama fights at lightweight or 77kg), but the real divergence is in their approach to the gentle art.
While Tama is, in fact, a black belt No-Gi World champion, he spends a significant amount of time training and competing in the gi. And though he is a veteran of the Fight To Win format, his submission attacks and awareness are more in line with the traditional format than his opponent.
WATCH: Johnny Tama Win 2019 No-Gi Worlds.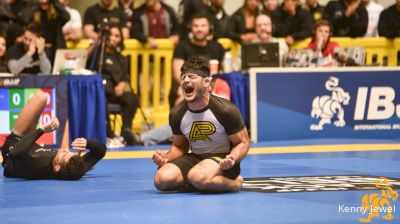 Unlock this video, live events, and more with a subscription!
Get Started
Already a subscriber? Log In
Meanwhile, Crelinsten is a member of the Danaher Death Squad, and 100 percent committed to submission grappling.
He is a regular training partner of Gordon Ryan and Craig Jones, keeping him up to date with all of the cutting edge no-gi strategies. He has an excellent guard and can be frequently seen attacking with triangles and vicious kimuras.
With that said, Tama is relentless in his pacing and has his own unorthodox weapons, and he is known to pull out all the stops when he needs it.
The one thing they do share is the thrill of the hunt – we guarantee this match will be nonstop action filled with unexpected attacks and wild scrambles.
Full Card For Fight To Win 139
All Times ET
800pm Dylan Martinez vs Alexander Leon
809pm Alex Lopez vs Grayson Henley
819pm Colby Capps vs Dilllon Hinojosa
829pm Kyle Short vs Aaron Culpepper
840pm Kevin McCormick vs Joshua Hightower
851pm Tyler Murrah vs Bobby Alexander
902pm Cameron Couch vs Paulo Azambuja
914om Yuri Santos vs Andre Gomes
926pm Igor Paiva vs Jeff Hamond
938pm Eddie Avelar vs Viktor Doria
950pm Kevin Williams vs Vinicius Garcia
902pm Johnny Tama vs Ethan Crelinsten
916pm Vinicius Ferreira vs Roberto Cyborg Abreu