Unlock this article, live events, and more with a subscription!
Get Started
Already a subscriber? Log In
Fight To Win is bringing the HEAT for their first show back in the COVID 19 era with two incredible main and co-main events.
The FloGrppling crew couldn't be more excited for the return of professional jiu-jitsu, so we've decided to wage a little inter-staff warfare by placing our picks on who's going to come out on top with their hand raised in Dallas.
Make the jump to find out our staff picks.
Main Event: Cyborg vs Trator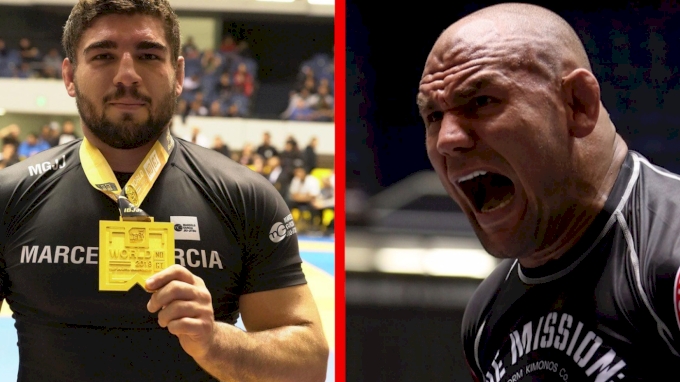 Hywel: Tractor's specialty is being heavy and crushing his opponents and few people are able to shut that down. Cyborg's experience in facing off with strong, heavy grapplers means he'll know exactly how to handle that pressure. I see the veteran edging out a decision against the youngster.
Reid: Personally I am so ready to get back to watching live grappling and couldn't be more PUMPED that our first main event match up out of quarantine features the two of the best grapplers in the World!
Before COVID-19 brought the world to a screeching halt, Trator surprised everyone by making the ADCC finals on only two weeks' notice. Cyborg, on the other hand, had one of his most active competition seasons in years that culminated in him taking out World Champions Victor Hugo and Lucas Barbosa to claim the title at the IBJJF Heavyweight Grand Prix.
This is a tough match to call but one thing I know for sure is that Cyborg has not skipped a beat with his training. While everyone else has been struggling to work out, it looks as if Cyborg has ramped up his training while in Quarantine. With Trator being located in New York I'm not as confident in his training schedule leading up to the match. But the thing about Trator is that he strives when being underestimated so this may be exactly the situation he's been hoping for.
Prediction: Cyborg by Knee on neck submission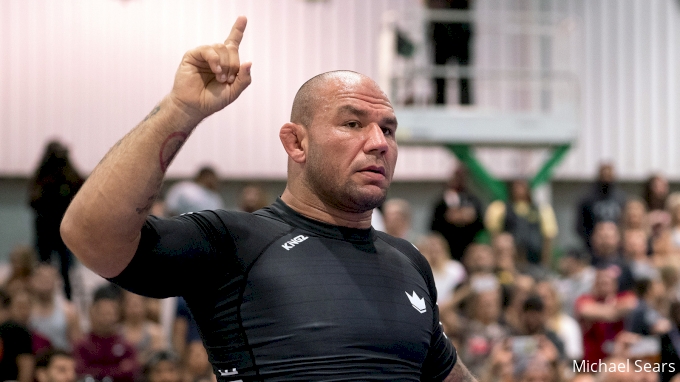 Riccardo: Cyborg has been on such a role this year, specifically no-gi. And Trator is a beast who also had some big wins and did really well at ADCC. But under the Fight 2 Win ruleset....I think Cyborg wins this. His style is a bit more open and attacks more for submissions.
Ryan: I'm psyched for this matchup! I'm going with Cyborg here. After being able to heal his body for two months, I'm excited to see what Cyborg's cardio and mobility look like. Especially after his successful 2019 run and his most recent victory against Rafael Lovato Jr.
Chase: Fight To Win is bringing back jiu-jitsu competition in style with this main event!
It seems most of my colleagues are in agreement that Cyborg is the favorite coming back into this match, but I think that Trator might just come out and shock the world.
Why? He pulled off a silver medal at ADCC with less than two weeks' notice, only coming up short against Gordon Ryan in the final. His over-under passing is as elite as it gets, and if Cyborg makes even a fraction of a mistake, Trator will bite down on those hips and secure a pass. I think the submission edge may go to Cyborg in this match, but Trator is a beast and I believe has what it takes to swim against the tide of popular opinion.
On a personal note – I'm just grateful to be writing predictions again! I can't wait to watch some new matches and I know these guys are going to pull out all the stops for the fans.
---
Co-Main: Johnny Tama vs Ethan Crelinsten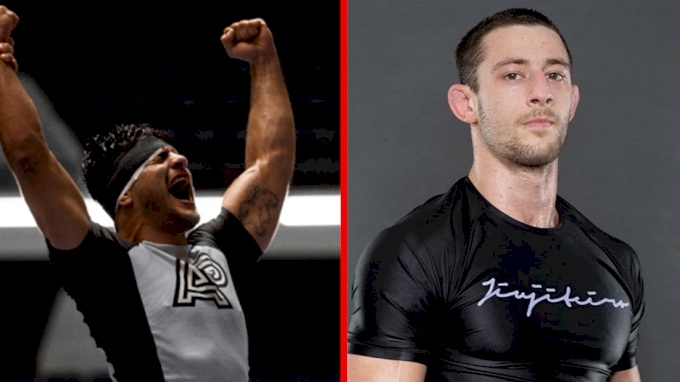 Hywel: This is a close one to call. Tama is a no-gi World champion and F2W veteran, whereas Crelinsten is a submission-only specialist. On paper, the rules play into Crelinsten's favor as F2W favors the person hunting after submissions. I see Tama controlling the pace and being aggressive but having to defend the Canadian's leglock attacks. Tama will either fall into a trap and tap, or the attacks will add up for a decision win for Crelinsten.
Reid: If Cyborg vs Trator wasn't enough for you, we've got two of the most promising no-gi specialists in the world squaring off just before the giants take the stage.
Both these guys are known to break people's legs so I highly suggest you don't blink during this match because the tap may come quick. We missed Ethan Crelinsten in most of 2019 due to an injury, so first and foremost I'm excited to see Ethan back on the mats. By comparison, Johnny had 30-plus matches and claimed his first black belt no-gi world title.
In my opinion, the favorite here is still Ethan Crelinsten even despite the injury. Ethan has proven time and time again in a submission only ruleset he is nearly impossible to beat. Pair that with his already active competition schedule here in 2020 and it looks like Ethan is hungry to reclaim his spot at the top.
Prediction: Ethan by inside heel hook
Riccardo: Very tough match. Tama just won no-gi worlds and is a savage. And Ethan seems to keep getting better each and every time.
Tama I love ya...but watch those legs...my fellow Canadian Ethan is coming and wants to make a name for himself. Knowing Ethan's style is more about submission than position...I think he can take this one. Gonna be exciting to watch for sure!
Ryan: Although Ethan may be the underdog, he looked phenomenal during ADCC trials last year. I believe Ethan is going to come out hungry, looking to wrestle, take the back or heel hook. I don't remember the last time Johnny fought against a member of the DDS, curious to see how he will respond.
Chase: Johnny Tama all day here. I'm a big fan of Ethan, but I think Tama as an element of unpredictability that could be a game-changer in this match. He's also got the Fight To Win experience edge and knows how what the judges are looking for in case the match heads to a decision – but frankly, that's not the way I see this going.
Prediction: Tama By RNC or Tama lock.