Unlock this article, live events, and more with a subscription!
Get Started
Already a subscriber? Log In
Fight To Win held their hotly anticipated comeback show tonight in Dallas, Tx – the first professional jiu-jitsu event to go down in the COVID 19 era, and some of the biggest players in the game showed up to put their skills on the line.
The card was stacked with talent including ADCC Absolute Champions, World NO-gi Champions, and rising stars who are on the cusp on becoming household names.
Read on to find out how things played out.
Watch The Full Event Replay Of Fight To Win 139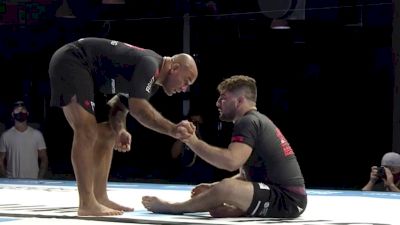 Unlock this video, live events, and more with a subscription!
Get Started
Already a subscriber? Log In
Main Event: Cyborg Defeats Trator Via Unanimous Decision
We knew this was going to be a razor-thin match, and as it turns out – Cyborg's strategic skills and experience paid off.
It was an explosive start for the big men, as Trator worked from bottom to try and get under Cyborg's hips. The veteran managed distance and alternated between forward pressure and retreating when necessary. The brief time Trator got on top, Cyborg wrestled him back down. He was unrelenting in driving forward, nearly passing the guard but unable to score a control position. Trator could only fend off Cyborg, and wasn't able to attack for any subs.
Result: Unanimous decision for Cyborg
So where does Cyborg go from here?
Personally I'd love to see him take on Yuri Simoes on the Fight To win Stage. The pair have never fought (at least at black belt, I couldn't find records of anything earlier as well) and are both among the elite jiu-jitsu athletes in their weight class.
Though the rankingss won't be updated until next, Trator's position will be affected by this loss, likely dropping him down to the 5-7 spot. I'd love to see him take on someone like Jackson Sousa or Tim Spriggs and see where things go.
Co-Main: Johnny Tama & Crelinsten Put On a Barn Burner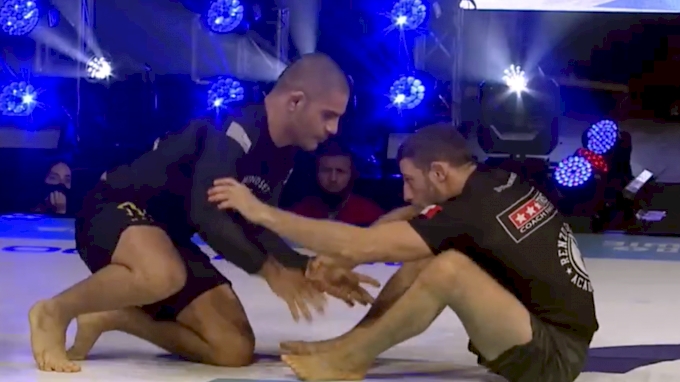 5Tama pulled first and showed no fear in engaging with Ethan's leg attacks, looking for straight ankle locks while Crelinsten searched for the inside heel hook
.Crelinsten appeared to have the inside heel hook twice, but Tama was able to back out of danger and avoid getting sucked too deep into the entanglements.
Tama's most significant attack was a brief but dangerous kneebar attempt. Crelinsten turned out the heat in the final 20 seconds, scrambling to the back but never quite consolidating the position.
Result: The judges were unanimous in their assessment– three flags were raised for Tama, who is now 3-2 on Fight to Win.
This is a huge win for Tama – Crelinsten is one of the finest no-gi grapplers on the planet who's sole mission is to excel in the no-gi arena – and Tama handled all of his attacks with poised.