Fight to Win 141
Benson Henderson Grappling Game Analysis
Benson Henderson Grappling Game Analysis
I decided to take a look at Henderson's game to better understand what we can expect from his superfight with Edwin Najmi at Fight to Win 141.
May 20, 2020
by Hywel Teague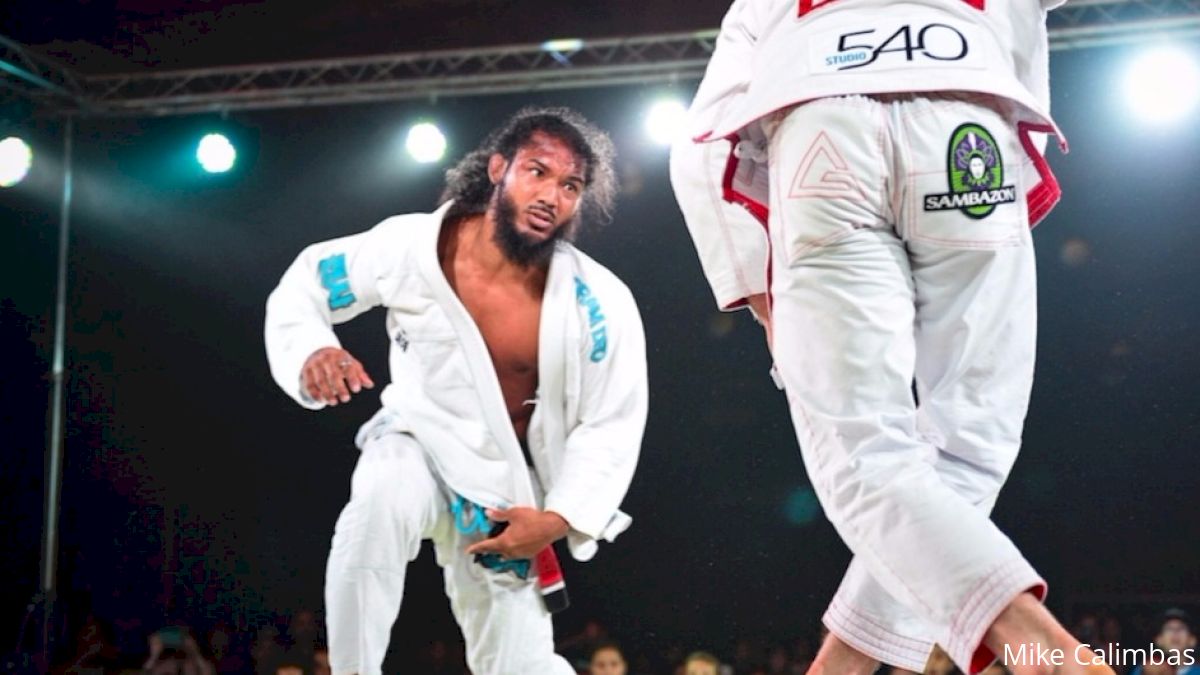 Unlock this article, live events, and more with a subscription!
Get Started
Already a subscriber? Log In
There are only a handful of competitors who jump from gi to no-gi and to MMA. Gilbert Burns and AJ Agazarm spring to mind, as does former UFC lightweight champion Ben "Smooth" Henderson.
"Bendo" occasionally takes grappling matches, and he's not shy of taking on some of the best the sport has to offer. He's faced off with ADCC champ JT Torres and No-Gi World champs Marcio Andre and Agazarm, among others.
Henderson's next challenge will be a gi match versus Gracie Barra black belt Edwin Najmi at Fight to Win 141 in Dallas TX on May 23.
I decided to take a look at Henderson's game to better understand what we can expect from the match. We know Henderson's exciting and Edwin doesn't know how to have a bad match, but analyzing the data can help us predict how the match may look. Read on and see if my findings match what happens on Saturday night.
Strengths
It's no secret that Henderson has good wrestling– we've seen that in his MMA fights. He's hard to sweep as many MMA fighters are, and has solid submission awareness.
Weaknesses
It's fair to say that Henderson is notably stronger when competing no-gi than gi. The two-time ADCC vet isn't an aficionado of the latest lapel techniques and rarely relies on gi grips when competing. He's proven vulnerable to triangles, especially from the guard with strong sleeve grips, which is a danger going against the triangle-machine Najmi.
Analysis
I watched six of Henderson's matches from the FloGrappling archives. Four of those were Fight to Win matches with submission-only rules, one was an IBJJF gi match and there was a no-gi superfight with points held under IBJJF rules:
Of the six matches, Henderson's record was three wins three losses. He scored one submission win, one decision win and one points win. Of his losses, two were via submission and one was via decision.
The stats paint a very familiar picture – hard to sweep, hard to score on, better no-gi than gi, and an opportunistic submissions hunter as opposed to methodical finisher.
Attempted techniques
Of eight recorded attempted attacks, seven were submissions. Henderson likes to show he's busy– five of those seven were leg locks. Only one of Henderson's wrestling attacks was unsuccessful, while two of his chokes missed the mark.
Attempted an average of 1.3 offensive moves per match
Attempted an average of 1.16 submissions per match
Successful techniques
Half of Henderson's successful recorded attacks were wrestling techniques. He also hit one sweep, one back take, and one rear-naked choke.
Achieved an average of one successful offensive move per match
50% of all recorded successful attacks were wrestling techniques
---
Defended techniques
Henderson was able to shut down or escape from a total of 26 attacks in his six matches, an average of 4.3 offensive moves per match. He's difficult to sweep – of 16 recorded sweeps, Henderson defended 12, a 75% success rate.
The Most commonly defended submission was the triangle – Henderson found himself tied up in triangles four times, only escaping three. One of those was a flying triangle in his match with AJ Agazarm, something Najmi will want to pay attention to.
Defended an average of 4.3 offensive moves per match
Defended an average of 0.83 submissions per match
Conceded techniques
Henderson was submitted twice– once by triangle from the guard (vs Roberts) and once by choke from the back (vs Torres). Both were gi matches.
Henderson was swept only four times in six matches, and three of those were in one match. Marcio Andre was able to invert and use leg entanglements to come up on top, while Torres scored a traditional DLR sit-up sweep.
His guard was passed twice, both times by the pressure-heavy JT Torres. Positionally, the only other time anybody was able to hold a control position on him was when Andre briefly got to his back.
Conceded an average of 1.83 offensive moves per match
Henderson was swept only four times in six matches (three times in one match)
Takeaway:
The numbers back up what we know, which is Henderson is hard to sweep and prefers to wrestle. But interesting to note is that he is much less active than you might think.
A total average of 2.3 attacks per match shows that Henderson is far more defensive than offensive.
On average, Henderson has to defend 6 of his opponent's moves per match, nearly three times as many as he attempts.
Now we know more about Henderson's game, we can predict that he will want to wrestle with Najmi where possible, should avoid the triangle at all costs, and not allow Najmi to tie up his legs should he wish to stay on top.
Watch the action go down at Fight to Win 141 on Saturday, May 23 LIVE or On Demand ONLY on FloGrappling.