Fight to Win 141
Official Predictions: Lovato vs Maidana, Najmi vs Henderson
Official Predictions: Lovato vs Maidana, Najmi vs Henderson
Rafael Lovato Jr.'s impending return to gi competition has us on the edge of our seat.
May 21, 2020
by Chase Smith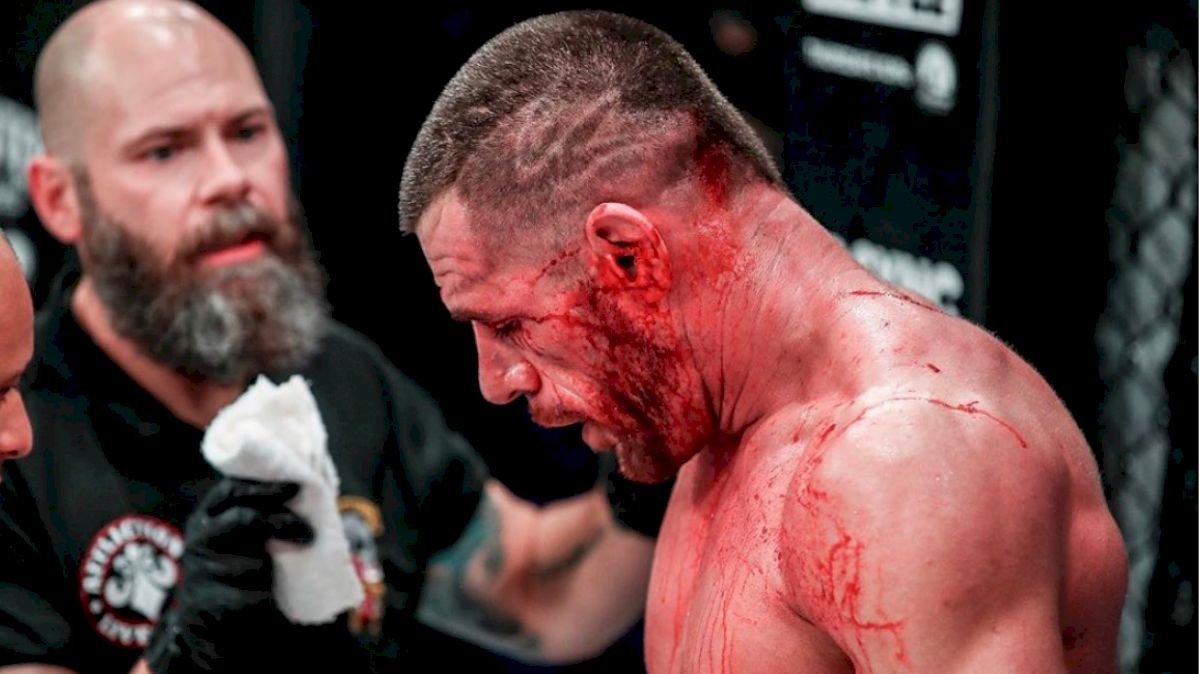 Unlock this article, live events, and more with a subscription!
Get Started
Already a subscriber? Log In
We'll see the return of Rafael Lovato to gi competition against Checkmat standout Arnaldo Maidana in the main event. The support act will be carried out by Edwin Najmi and Benson Henderson, a match that is nothing short of a guaranteed scrap.
The FloGrappling staff is hyped for another weekend of professional grappling and have weighed in with their picks for the main and co-main event of the night.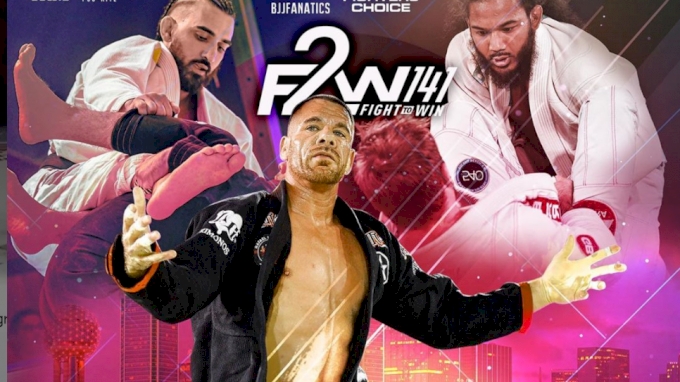 Main Event: Rafael Lovato Jr. vs Arnaldo Maidana
Reid: No stranger to the spotlight, Rafael Lovato Jr. has been one of the most active Fight to Win athletes, amassing a 5-1 record since its inception back in 2015. Arnaldo Maidana, on the other hand, is still searching for his first win on the elevated stage, sitting at 0-3 after dropping close judges' decisions to Jake Watson and Josh Hinger.
Listen, it's no secret that the 2007 IBJJF World Champion is the favorite here but lately with irregular training habits anything can happen. Maidana trains with the best in the world on a regular basis and has all the tools to get the win, but the Fight to Win stage belongs to Lovato until proven otherwise.
Prediction: Rafael Lovato Jr via cross choke
Chase: It's upset season.
The crew here at HQ seems to be in agreement that Lovato Jr. is the favorite, and I won't dispute that, but I think the current climate our athletes are waging battle in is the perfect storm for an upset and potential win for Arnaldo Maidana.
Let's break it down.
This is Lovato's first gi match since 2017 – he's been heavily emphasizing no-gi training as his main pursuit was the Bellator MMA title (mission accomplished). Maidana, on the other hand, has been competing constantly in the gi (and no-gi) and he's in a room with some of the best in the world, including Buchecha, Lucas Leite, preparing under the watchful eye of Leo Vieira at Checkmat HQ.
If he's able to get Lovato on his back force hi to play guard, Maidana could spoil Lovato's glorious return.
WATCH: Maidana Tangles With Buchecha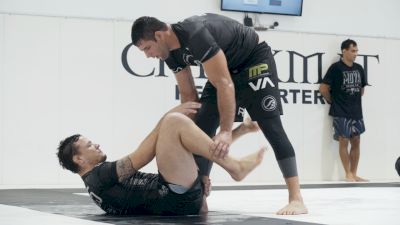 Unlock this video, live events, and more with a subscription!
Get Started
Already a subscriber? Log In
Hywel: It's no secret that Maidana is the underdog in this match.
He's got plenty of credentials both gi and no-gi, being an American National champ and a No-Gi World champion. But this is Lovato Jr. we're talking about, one of the most successful American grapplers of all time.
Lovato's return to grappling following the premature end of his MMA career signifies to me that he'll be extra motivated for this match.
Maidana is as tough as they come and he's no stranger to taking on bigger opponents seeing as he trains with Buchecha at Checkmat HQ, but I predict Lovato Jr.'s suffocating top game will see him shut down the Brazilian and win by submission.
WATCH: Lovato Jr. vs Tanner Rice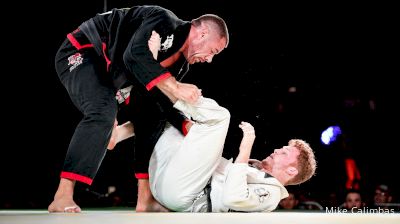 Unlock this video, live events, and more with a subscription!
Get Started
Already a subscriber? Log In
Riccardo: Arnaldo is a silent beast, and even though Lovato hasn't put the gi on to compete in some time now, he makes history.
So I think Lovato takes this one.
Michael: I think Lovato is the easy pick here. Maidana is no joke, but Rafael is on another level and I see him taking this one.
Ryan: Going with Rafael Lovato Jr. here. Despite the variance in training, I believe Rafael will still dominate this matchup. However, I hope Arnaldo proves me wrong — it would be an incredible upset.
Co-Main: Edwin Najmi vs Benson Henderson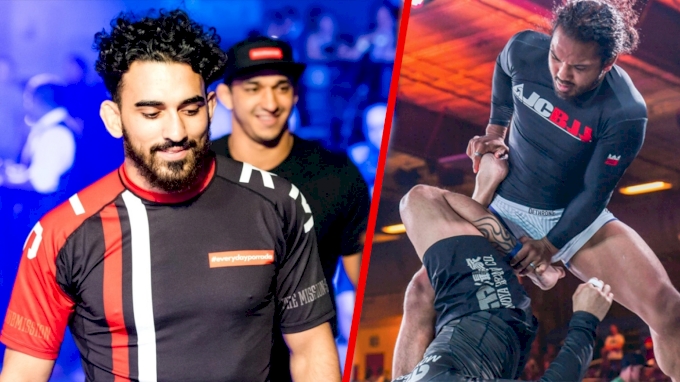 Reid: Doesn't get much sweeter than a matchup between the California kid and the former UFC Lightweight champion! Both these guys are fan favorites who love to go out on their shields. If past performances at Fight to Win are any indication, I fully expect this to be the fight of the night.
If this fight were taking place without the gi I think it would be much more competitive, but Edwin has proven he's one of the best lightweights with the gi on and can take out even the most credentialled foe. I can't discount Benson's immense experience in high-pressure situations, but the gi is so technical, and if you aren't training with it every day someone who is can easily take advantage.
Prediction: Edwin Najmi via darce choke
Chase: Tough to bet against Edwin in the gi.
Henderson is bound to mix things up and make it exciting with his head-down, grinding approach, and offensive wrestling, but that's just the kind of game that Edwin lives to counter.
It's going to be a war, but I expect Edwin to finish with a darce or triangle.
WATCH: Edwin Najmi vs Johnny Tama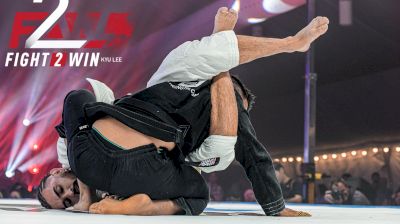 Unlock this video, live events, and more with a subscription!
Get Started
Already a subscriber? Log In
Hywel: Can I just say how cool it is to see Benson Henderson continually taking on some of the toughest grapplers in the world?
The former MMA champ doesn't need to step into their realm, but he does and I respect that a lot. As with a lot of high-level MMA fighters, Henderson is super tough, but I feel that Najmi's submission-first style is going to give him the edge.
Also, let's not forget that Najmi trains with plenty of pro MMA fighters, notably Beniel Darush and Rafael do Anjos, so he knows exactly how to handle Henderson's wrestling-heavy, scramble style.
I predict Najmi wins via triangle.
WATCH: Benson Henderson vs AJ Agazarm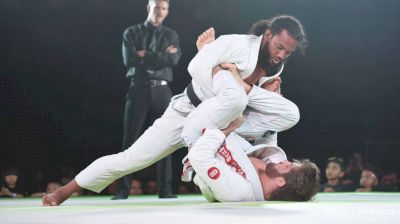 Unlock this video, live events, and more with a subscription!
Get Started
Already a subscriber? Log In
Riccardo: First off, I LOVE THIS MATCH! I got the Kid, Edwin Najmi taking this one and I CANNOT WAIT to see this happen.
Michael: Edwin is a bad matchup for Benson. He is going to stand tall and bait the shot to try to lock up a darce, and with this match being in the gi he's a danger for a flying triangle any time he is holding the collar.
Ryan: Psyched for this matchup, especially to see their styles collide. It could go either way but I'm leaning towards Edwin on this one.