Unlock this article, live events, and more with a subscription!
Get Started
Already a subscriber? Log In
Gabi Garcia has NOTHING left to prove, but the fact that she still wants to battle it out against the next generation makes us very, very excited.
And we don't have to wait long.
The four-time ADCC champion is set to take on Kendall Reusing for the Fight To Win no-gi heavyweight title May 30 in the main event, topping a completely maxed-out card. Make the jump to see exactly why we're so pumped.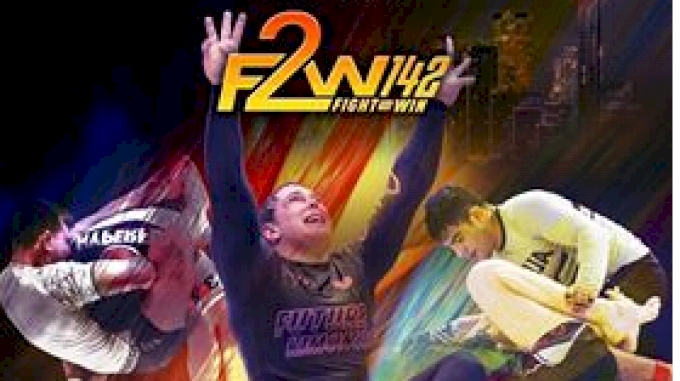 Main Event: Gabi Garcia vs Kendall Reusing - Heavyweight No-Gi Title
'Better her mom cries than mine.'
Though she was laughing as she said it, we get the feeling that Gabi Garcia isn't playing games this weekend in her title fight against Kendall Reusing.
On episode 67 of Who's Number One the Podcast, Garcia said she's aware that women from the next generation are gunning for her legacy, but she's not one to stand on past victories, and she welcomes the new challenges with a smile.
Meanwhile, Reusing is a promising new black belt from Gracie Barra. She's an outstanding wrestler and the 2019 super-heavyweight no-gi World champ.
Though Reusing is comfortable fighting in the open class, Garcia will likely be the most powerful opponent she's ever faced, and the real question is if her wrestling can stand up to the mighty Alliance superstar.
For her part, Gabi said her gameplan remains simple and to the point — get on top, overwhelm her opponent, and smash.
Co-Main Event: Johnny Tama vs Dante Leon
Though they may be friends, these two have no plans on holding back this weekend at Fight To Win.
Dante Leon and Johnny Tama both claimed 2019 no-gi World titles after unquestionably putting on two of the most thrilling performances in a final we've ever seen.
Seriously, stop and watch those matches right now – that should give you a clue as to why we are so pumped for this fight coming Saturday.
WATCH: Dante Leon vs Jaime Canuto - IBJJF No-Gi Worlds Middleweight Final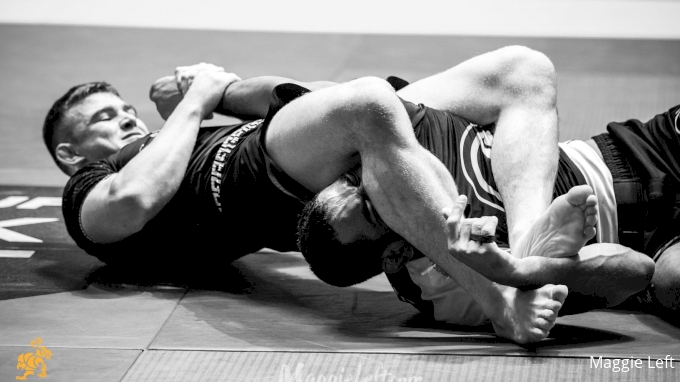 Unlock this video, live events, and more with a subscription!
Get Started
Already a subscriber? Log In
Stylistically speaking, we can expect high action in this bout. Dante is as aggressive as they come – from top or bottom position – and he will look to enforce his submission game through high work rate and power.
WATCH: Johnny Tama vs Ygor Rodrigues - 2019 IBJJF No-Gi Worlds Lightweight Final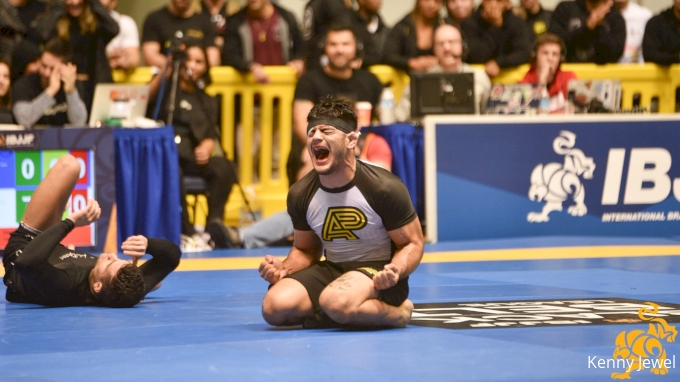 Unlock this video, live events, and more with a subscription!
Get Started
Already a subscriber? Log In
Tama's game is about catching his opponents with a surprise attack in the transition, making him the perfect opposite of Leon.
Both are veterans of the Fight To Win format and know that the submission and submission attacks reign supreme.
Must Watch: Matheus Gabriel vs Lucas Valente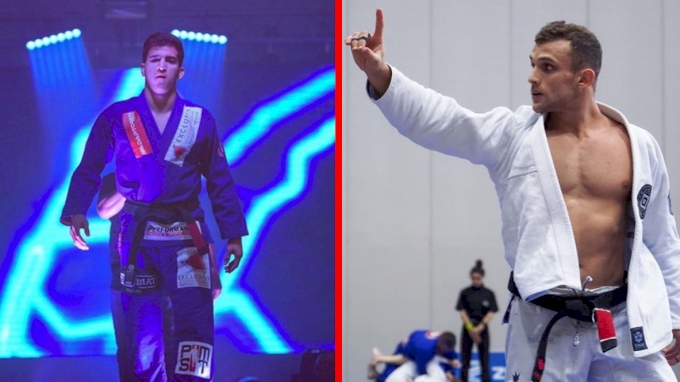 Make no mistake: this is a main-event-worthy matchup.
We've got the IBJJF 2019 featherweight World champion Matheus Gabriel taking on the IBJJF 2019 Lightweight World's silver medalist Lucas Valente.
It should be noted that Matheus Gabriel earned his World and Pan titles in his very first year at black belt, defeating some of the greatest names in featherweight history in the process. He is a supreme talent and we expect him to go on and continue to establish himself as one of the all-time greats.
Lucas Valente, however, is right on the bubble of becoming a household name. As mentioned, he narrowly lost to Lucas Lepri in the Words 2019 lightweight final by decision.
Read that again.
Valente took arguably the greatest lightweight in history to a 0-0 draw in the world's final. in just his second year at black belt. That should paint the picture of his potential.
A win over a phenom like Matheus Gabriel would be a huge feather in Valente's cap, but it's certainly a tall order.
This match should likely playout as a classic passer versus guard player: Valente's strengths lie in his extremely crafty lasso guard and various lapel entanglements; Gabriel is not afraid to claim top position and will look to put the pace on the Gracie Barra representative.
Strap in, this match is going to be incredible.