Unlock this article, live events, and more with a subscription!
Get Started
Already a subscriber? Log In
It's fight week for our second edition of Who's Number One (WNO), with this time around WNO being a no-gi edition. All of the matches will take place under Fight To Win submission-only rules, with the exception being the main event, which is being contested under a no time limit agreement.
The action will go down on Friday, June 5, in Dallas, Texas, at Gilley's. The matches will start at 8:00 PM ET, with 16 fights total.
The undercard is pretty stacked as well, with Kody Steele vs Alec Baulding, Chelsah Lyons vs Elizabeth Clay plus Andrew Tackett in action as well. I'll focus on the main three matches here, what to expect and what the implications could be.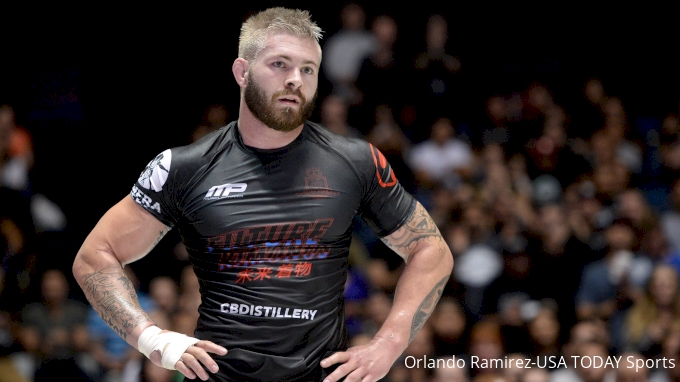 Gordon Ryan vs Kyle Boehm
Gordon has been trying to lure the sport's best athletes into no time limit matches for years, with nobody willing to accept besides Keenan Cornelius in 2016. Athletes have had a variety of excuses over the years to avoid Gordon's chosen ruleset, but with Gordon the undisputed P4P #1 now after double gold at ADCC, he can make everyone come to him.
You have to give Boehm credit here, accepting the match that nobody else wanted anything to do with. Boehm is also no slouch, having already submitted Joao Gabriel Rocha and Dante Leon. He defeated five opponents to win the BJJ Fanatics Grand Prix last year, including Lucas "Hulk" Barbosa, Jason Rau, Tex Johnson, and Valdir Araujo.
Watch: Boehm Gets A Quick Heelhook At BJJ Fanatics
But make no mistake about, Gordon is a colossal favorite in this match and it would be shocking if Boehm pulls the upset. The three ADCC golds, double gold at both the IBJJF No-Gi Pans and Worlds, plus a string of EBI titles and a ton of superfight victories, Gordon truly is "The King" of no-gi jiu-jitsu currently. Going toe to toe in a submission-only format with an athlete who has an 80-percent finish rate is no simple task, and even lasting for an extended period will be considered an impressive feat by Boehm. That's no knock on Boehm either; the same could be said for most of the top 10 athletes in the world.
Watch: Gordon Ryan ADCC Documentary The King
---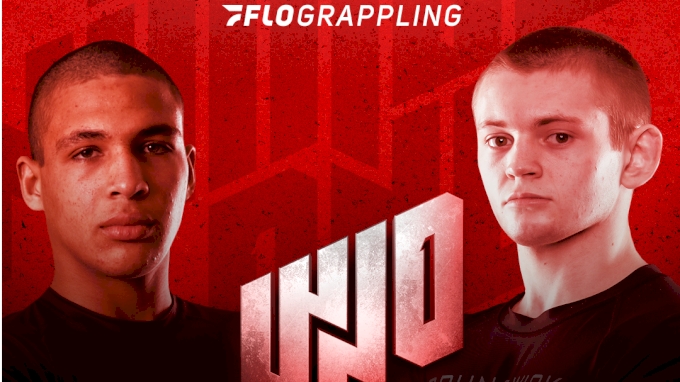 Tye Ruotolo vs Nicky Ryan
This is my (and it seems many of the fans as well) personal favorite match of the event. It pits two of the submission grappling games most heralded prospects against each other for the very first time. It's the prodigal athletes of Atos and the DDS going head to head, most likely for the first of many meetings over the next decade or more.
Read: The Pros Predict Tye vs Nicky
Many people mistakingly think that they have fought before, because Nicky submitted Tye's twin brother Kade at ADCC trials. Nicky shredded the competition at those trials to qualify for ADCC 2019, Tye received a late invite after the 66KG division was decimated with injuries and pull-outs.
Watch: 35 Minutes Of Nicky Ryan Submissions
Tye showed up at ADCC and made the most of the opportunity, however, fighting his way to the semifinals before falling to Kennedy Maciel. In the third-place match he even broke the leg of Paulo Miyao with a kneebar in a losing effort, finishing fourth at ADCC at just 16 years old. Nicky had a tough draw at the tournament, defeating IBJJF black belt world champion Jamil Hill-Taylor first round before also falling to Paulo Miyao in the quarterfinals.
You would think that the submission only rules favor Nicky, who has great leg locks, triangles, and of course a deadly efficient back attack system like the rest of his teammates. Tye defeated Vagner Rocha in F2W rules and he likes to hunt for the sub as well, throwing up Darce attempts from anywhere with his long arms. This match most likely sees Nicky pull with Tye pressuring from the top for the duration, and with this match set at 15 minutes they have plenty of time to work for the finish.
Watch: Tye Ruotolo Dominates At GrappleFest
---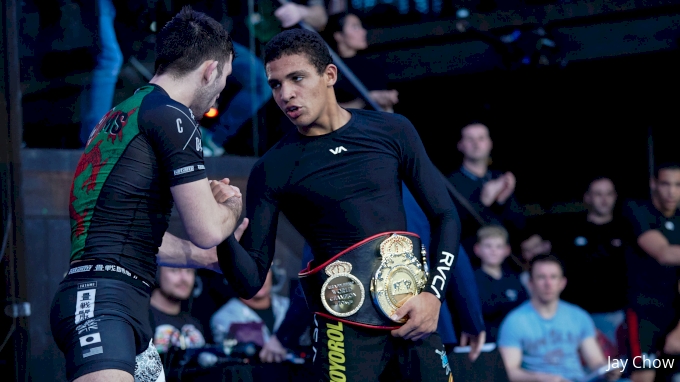 Kade Ruotolo vs Ethan Crelinsten
Another matchup between Atos and members of the Danaher Death Squad's "Kohai," or junior members, Kade Ruotolo faces off with Canadian submission specialist Ethan Crelinsten. Ethan is a two-time ADCC trials winner, with a win over Tye Ruotolo at those trials, and Kade is a current GrappleFest champion.
Watch: Kade Ruotolo Vs Jeremy Skinner At GrappleFest
Ethan is another athlete perfectly fitted for submission only rules, constantly going after the finish whenever he competes. He recently lost a split decision to Johnny Tama at F2W 139, he was undersized there though and should match up better physically with Kade.
Watch: Ethan's Brutal ADCC Trials Submission
Kade's game is a mirror image of his twin brothers, always pushing the pace and constantly presenting problems with his Darce choke. He will be looking to avenge his twin brother here, and a win over Kade would be a nice bounce-back for Ethan after losing his most recent match just a couple of weeks ago.
---
Watch Who's Number One: Gordon Ryan vs Kyle Boehm On Demand On FloGrappling