2020 WNO: Gordon Ryan vs Kyle Boehm
Official FloGrappling Predictions Gordon Ryan vs Kyle Boehm
Official FloGrappling Predictions Gordon Ryan vs Kyle Boehm
As has become a tradition of late, the FloGrappling staff have taken off the gloves and laid out their picks for who they believe will take home the win.
Jun 4, 2020
by Chase Smith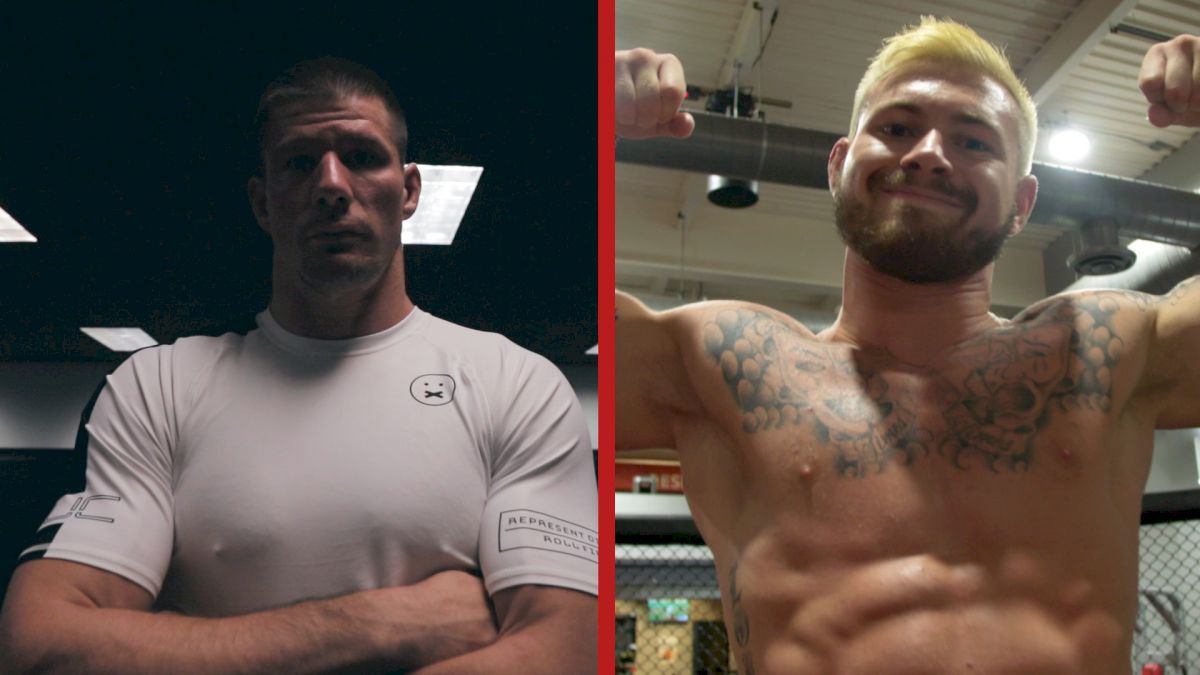 Unlock this article, live events, and more with a subscription!
Get Started
Already a subscriber? Log In
It's fight week for our second edition of Who's Number One (WNO)!
All of the matches will take place under Fight To Win submission-only rules, with the exception being the main event between Gordon Ryan and KYle Boehm which is being contested under a no time limit agreement.
The FloGrappling staff have taken off the gloves and laid out their picks for who they believe will take home the win at WNO
Main Event: Gordon Ryan vs Kyle Boehm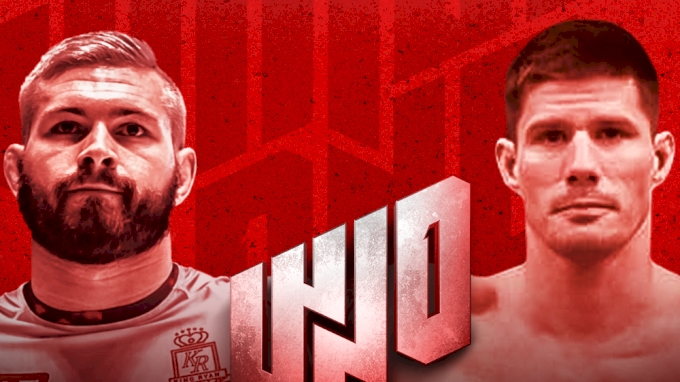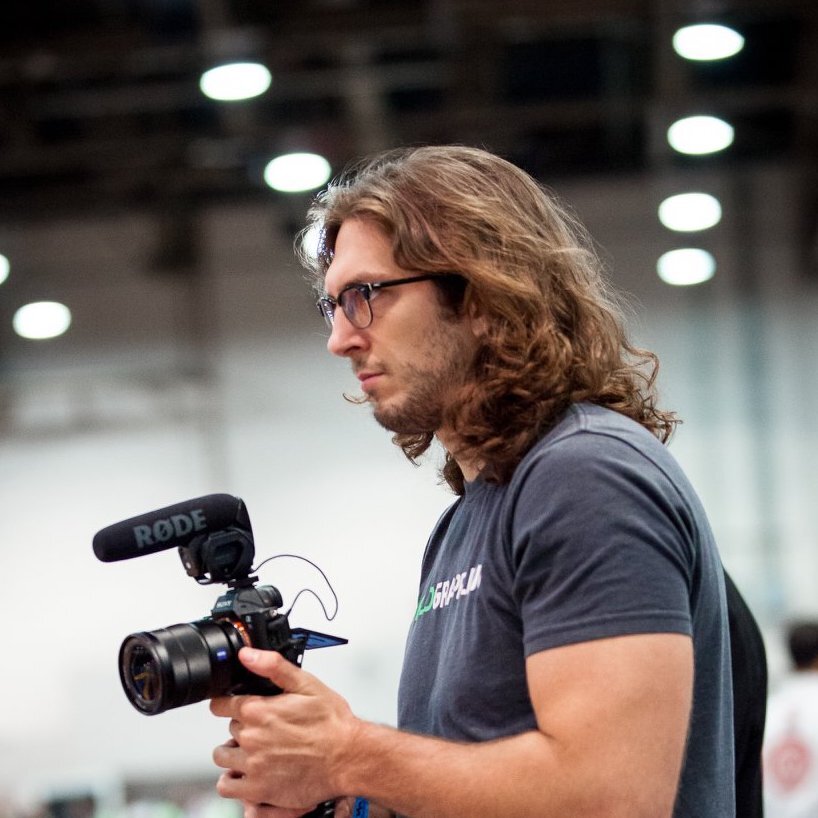 Reid: I missed Who's #1 the first time around so I'm super stoked to catch the star-studded card this time.
Aside from the killer matchups on the card I love that these matches all have real implications regarding the hierarchy of professional jiu-jitsu. Rankings, future seedings and a HUGE bag of bragging rights are all on the line here, I can't wait!
Gordon vs Kyle is a dream matchup for us die-hard fans.
Everyone is quite familiar with what Gordon has done in this sport but be prepared to be introduced to a real force in the heavyweight divisions with Kyle Boehm. These two are actually more similar than they'd like to admit to each other but both prefer to hunt the legs and finish from the back.
While I think Kyle will be a problem for many high-level grapplers in the future (including Gordon) I still think he has time to develop. Gordon is the reigning ADCC open class champion it'd be quite crazy to pick against him but don't forget no one thought Gordon would beat Keenan in their infamous 2016 no-time limit battle.
Prediction: Gordon Ryan via rear-naked strangle.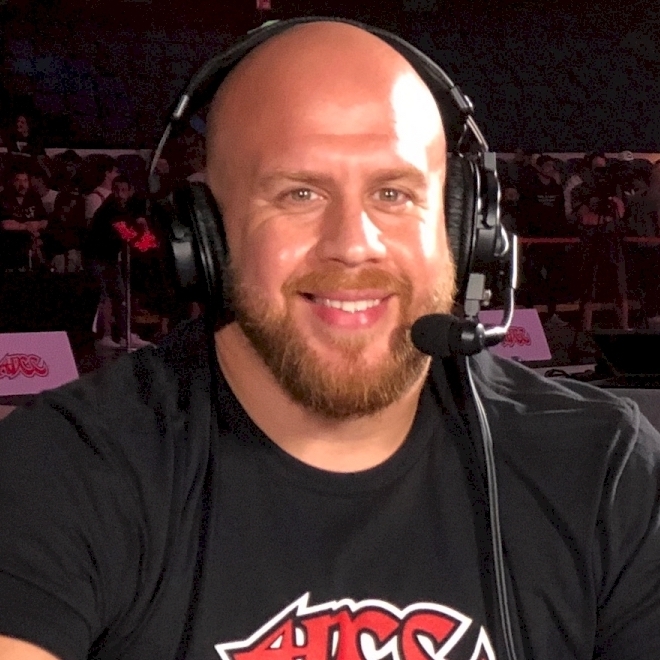 Riccardo: First off, it is awesome that we get to finally see this match happen.
Kyle won the recent BJJ Fanatics event and even had a big submission win over Joao Gabriel Rocha. Gordon has defeated all comers and now going through a hit list of rematches and new contenders. BUT....I don't see him dethroning the King just yet.
I got Gordon Ryan by submission for this one.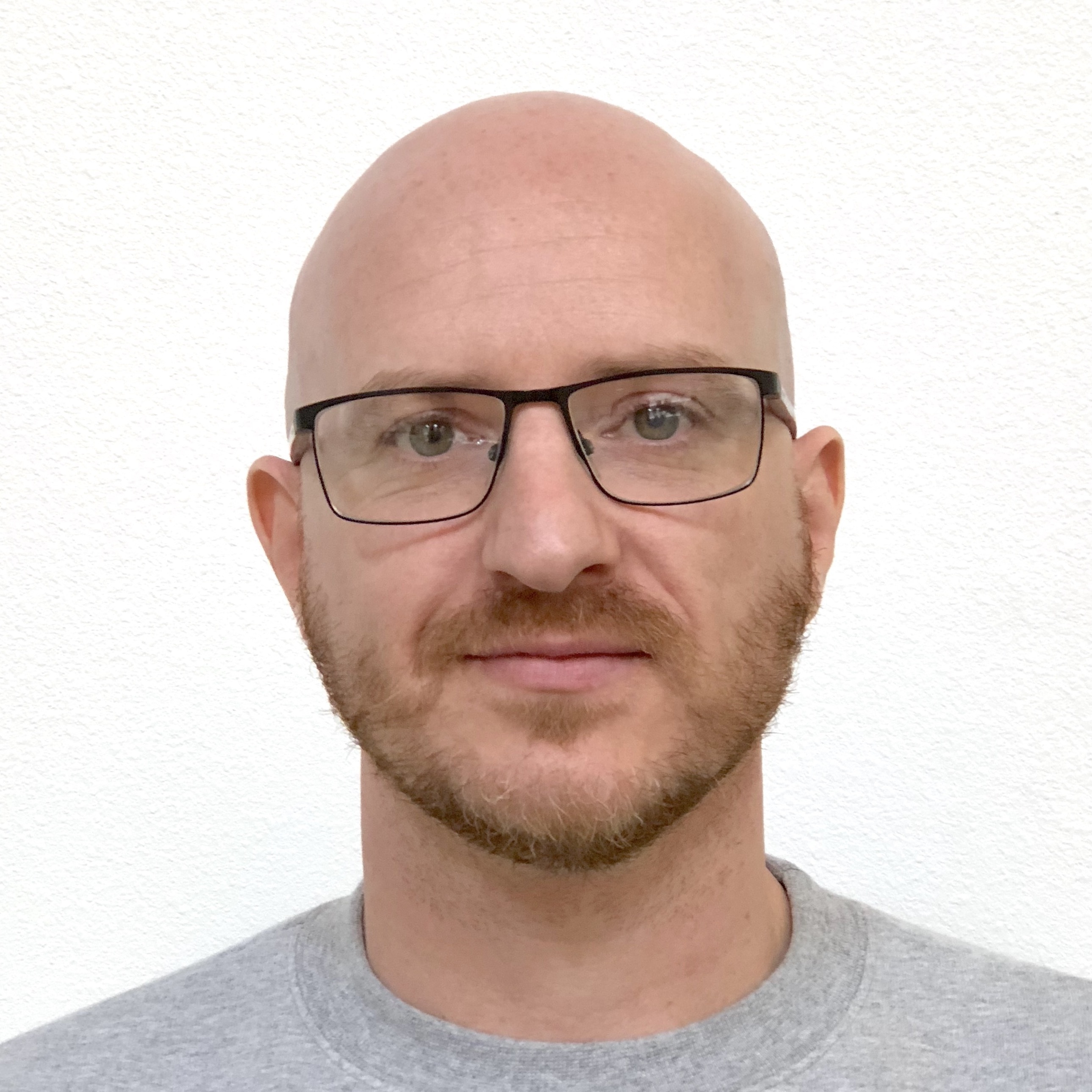 Hywel: I respect Kyle taking this match.
Gordon is the no.1 P4P guy in the world and is already the favorite. Him choosing the rules seems like he's stacking the deck in his favor, so huge props to Boehm for accepting that challenge.
If this match was shorter and had points, maybe he'd have a better chance of winning, but with no time limit Gordon will methodically work a patient strategy until he gets what he wants. I predict a rear naked choke finish for Ryan.
Prediction: Gordon Ryan by submission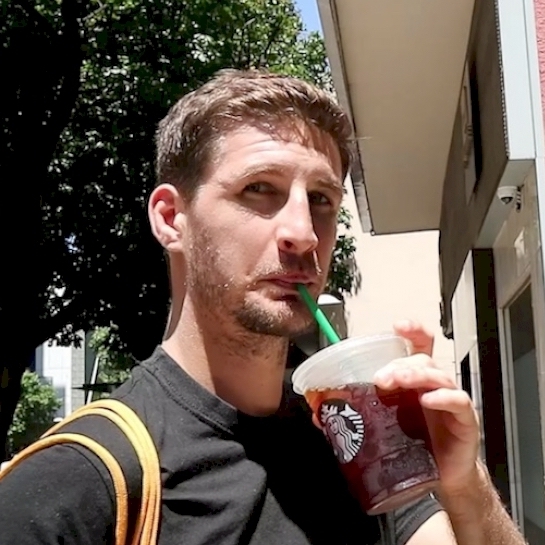 Chase: I think the team and fans alike appreciate Boehm's eagerness to test himself, but it's tough ask to bet against the king,
Excluding one man, Gordon has mowed down all who have stood before him, and it's tough to imagine what Boehm can do differently.
I believe this will be a pretty one-sided endeavor, with Gordon methodically working his way to the back and getting the choke.
Prediction: Gordon Ryan via RNC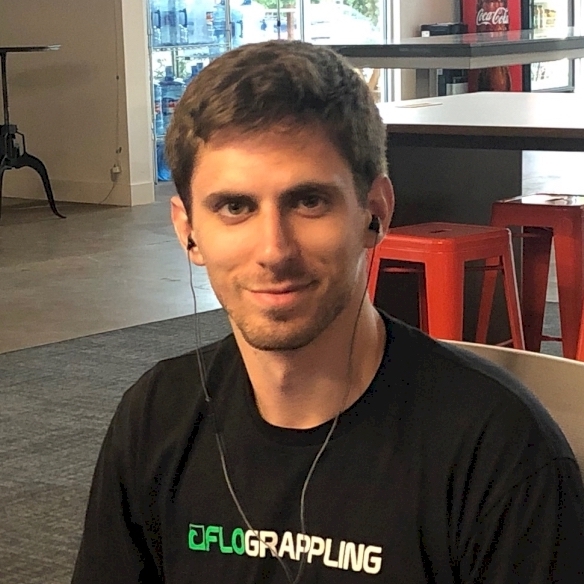 Ryan: Kyle Boehm is rapidly rising through the no-gi scene after receiving his blackbelt just over a year ago.
After turning heads at the BJJ Fanatics Grand Prix, he proved that he can stand with more seasoned no-gi competitors.
After his win over Lucas "The Hulk" Barbosa, Kyle called out P4P #1 Gordon Ryan.
I am a believer that Kyle will be a future household name in the sport but I'm concerned that his lack of experience will leave him vulnerable against Gordon. I can see these two becoming rivals in years to come but right now, Gordon has the advantage.
Prediction: Gordon Ryan via choke from the back.
Staff Score: Gordon 5, Kyle 0
---
Co-Main: Nicky Ryan vs Tye Ruotolo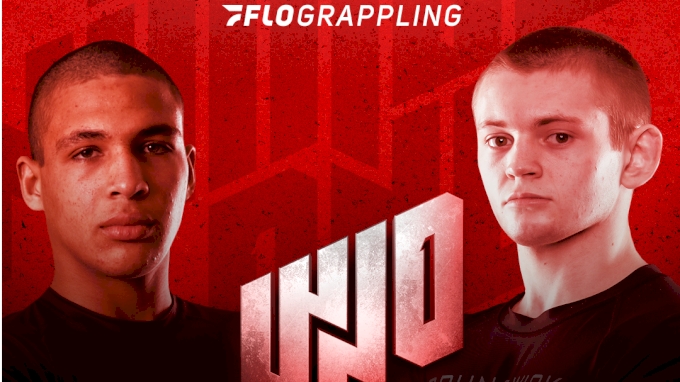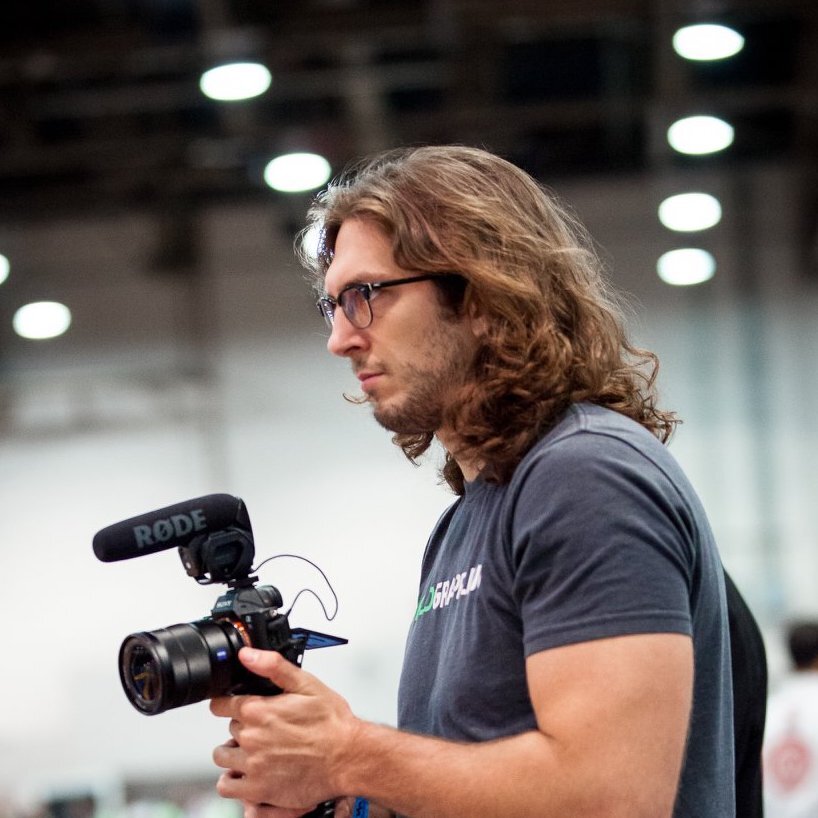 Reid: Tye Ruotolo wowed the world last September at the ADCC world championships when he defied all expectations and finished in fourth place overall. As the youngest competitor in the bracket, if you're not on the Tye Ruotolo bandwagon yet, there is still time to jump on.
The younger brother to Gordon Ryan has had a hard time stepping out of his accomplished sibling's shadow. While he's beaten top contenders along the way Nicky has still yet to have that breakout performance we all expect from him.
I expect this to be a very close match with Tye and Nicky matching each other skill for skill. But if I had to give an edge I think Tye has proved just a little bit more that he is capable of beating anybody.
Prediction: Tye Ruotolo via darce choke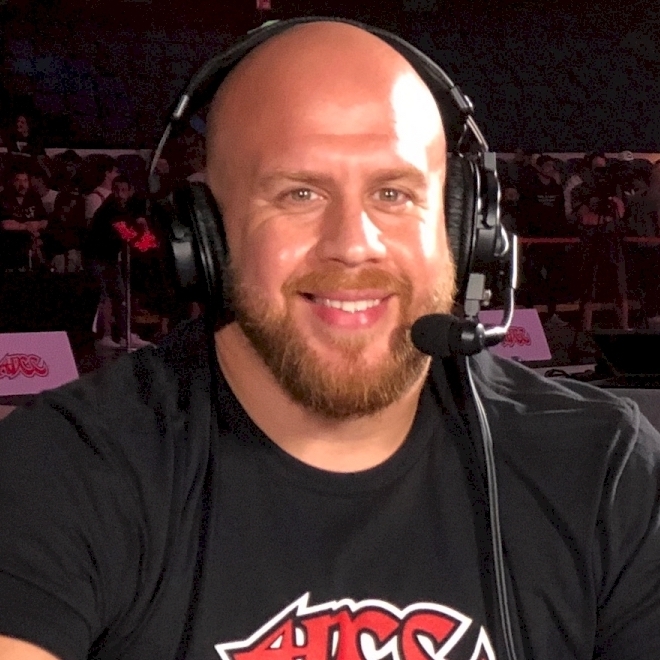 Riccardo: So now we finally get to see this match happen. These young men have had similar trajectories to get where they are but through different flight paths.
Nicky has had a tremendous amount of hype around him and I have heard personally from people who have rolled with him he is insanely good.
And goes without saying, we saw some amazing performances from him at the ADCC trials and other events. But, I feel like if the Tye Ruotolo who showed up at ADCC 2019 who was arguably one of the biggest names of the event, shows up this weekend. It's gonna be a long night.
I got Tye Ruotolo winning this one, but I can't decide how, and I think this has the fight of the night potential all over it.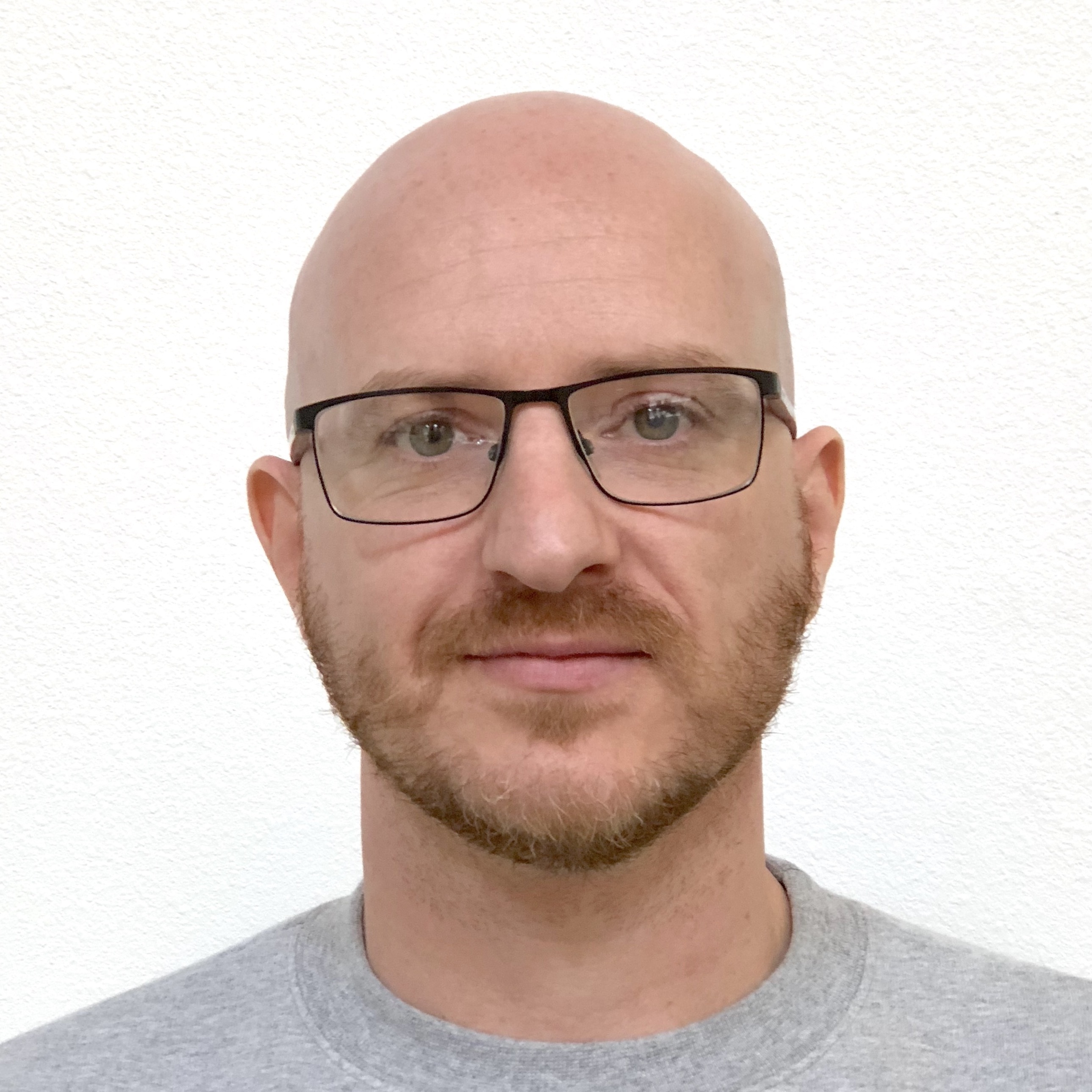 Hywel: Both of the Ruotolo brothers are known for setting a high pace, and even though this is a 15-minute match Tye's youth means he can go flat out for that entire time.
Most of the time you can say that Nicky has a technical edge against his opponents, but not so in this match. For every razor-sharp, highly detailed system Nicky has got, Tye has a hyper-creative opportunistic answer.
I feel that his awareness of the leg game has improved substantially since he lost to Nicky's teammate Ethan at the 2018 ADCC East Coast Trials. Even though I think Tye will pour on the pressure, I believe Nicky will get the better submission attacks and I see Ryan taking this one by decision.
Prediction: Nicky Ryan by decision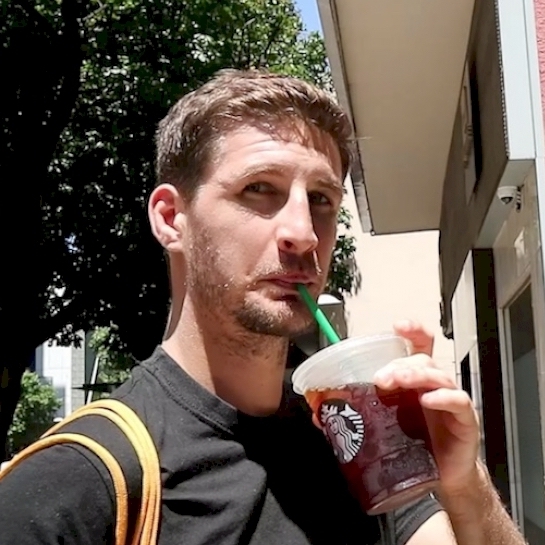 Chase: A dream matchup years in the making, the co-main event of the evening has fight of the night written all over it.
Nicky Ryan is one of the more intriguing figures on the professional grappling circuit: quiet, mild-mannered, and competing only when he feels like it, Nicky chooses to let his ruthless skillset speak for him – and it certainly has things to say.
The 2019 ADCC trials winner (including with a victory of Kade Ruotolo) , Nicky's game continues to evolve and has developed more layers.
But he's not alone.
Tye Ruotolo had one of the most impressive performances from a rookie competitor at ADCC I've ever seen. He nearly broke Paulo Miyao's leg before having to settle for 4th place, but he more than proved he could hang with the big boys. His game is better in the scrambles than Nicky's and the young Atos competitor will certainly look to expose openings by putting the pace on Nicky.
Tough one to call, but I think Tye's creativity and aggression may be the deciding factor here.
Prediction: Tye Ruotolo by decision.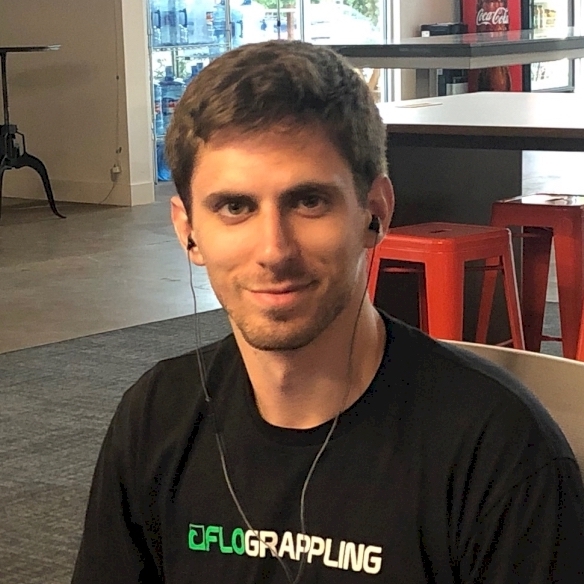 Ryan: This is my favorite fight on the card.
It's very hard for me to pick between these two after ADCC 2019, it could go either way. Since I'm forced to pick, I'm leaning towards Nicky Ryan here.
After submitting Kade during the ADCC trials, I'm wondering if the Ruotolos have made the proper corrections and improvements to their game. I would love to be proven wrong on this.
Prediction: Nicky Ryan by decision
Staff Score: Tye 3, Nicky 2
---
Must Watch: Kade Ruotolo vs Ethan Crelinsten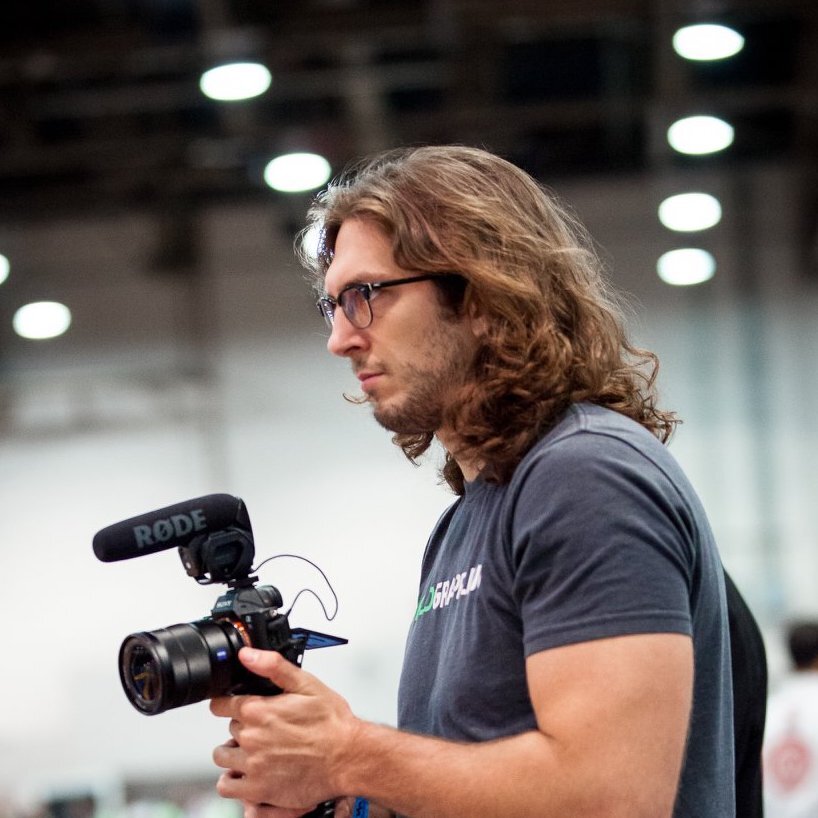 Reid: I predict this match will be full of crazy scrambles. One thing I absolutely love about watching both Kade Ruotolo and Ethan Crelinsten is that they never stop moving.
If you've watched any of their matches you know these two are limitlessly entertaining and putting them on the same mat means guaranteed fireworks.
Ethan is certainly the more experienced no-gi grappler here and for that reason, I'll give him the edge.
While Kade has plenty of accomplishments both in the gi and without he's still quite new to the submission only ruleset and from his own admission is still developing his leg entanglement game. He'll be going directly into Ethan's wheelhouse.
Prediction: Ethan Crelinsten via heel hook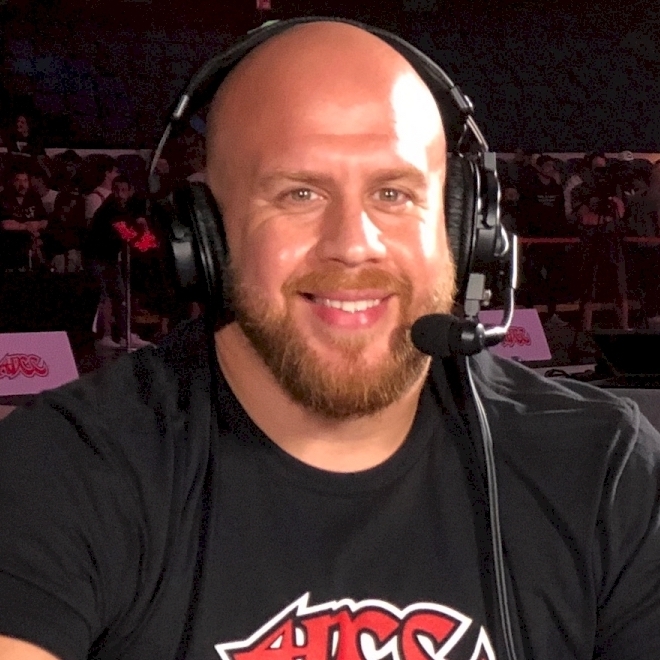 Riccardo: Tyes' brother Kade has really come into his own.
He has had some great experience taking some big superfights recently and doing an amazing job.
Ethan recently lost a decision a few weeks back and I feel like he will be coming with a vengeance.
I feel like Ethan is gonna take this. Under this ruleset, with the submissions he has allowed to use, I think he will come and get the job done.
I got Ethan winning this match.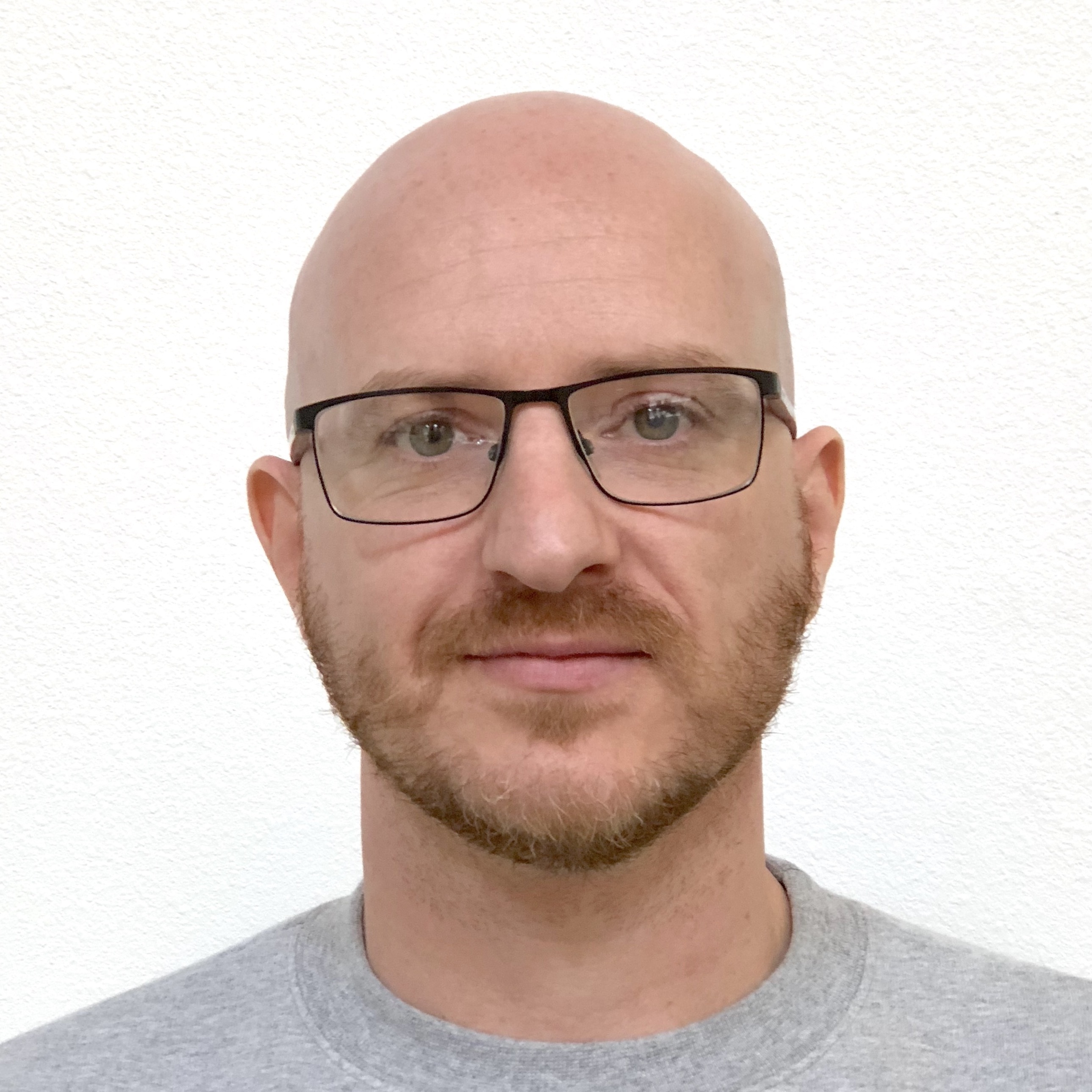 Hywel: Much like Tye vs Nicky, I see this match being a close technical battle.
Ethan holds a submission win via leglock over Tye, while Kade lost previously to Nicky Ryan by heel hook. For me the defining factor will be how much has Kade improved since then. We'll see come Friday, but I feel that his development since the last ADCC has been significant.
While Ethan's jiu-jitsu is extremely effective, I don't believe he's changed drastically since then. Ethan's strategy of mixing up back attacks with leglocks is well known, but there's no telling what craziness Kade could break out. I'm leaning toward Kade keeping it scrappy and picking up a decision win.
Prediction: Kade by decision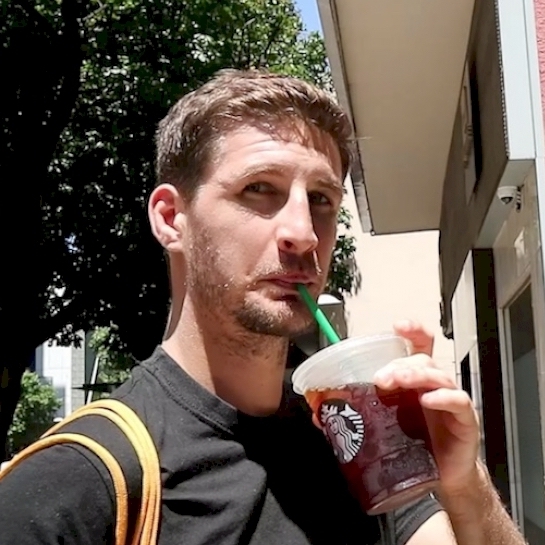 Chase: Another fantastic matchup, this match puts two opportunistic scramblers against each other: guaranteed fireworks!
I believe Ethan will have a decent size advantage of Ruotolo, but the younger athlete has an endless gas tank that he will use to his advantage.
Both are known for hunting for submissions in the transition; the question becomes will Kade be able to force a darce or pass the guard of Crelinsten, or will the Danaher Death Squad athlete find the sub from the bottom. He's exceptional at finding triangles, kimuras or leglocks.
I'm giving Ethan the slight edge here due to his experience in the format, and believe he'll possibly catch an opening for a sub on the hyper-aggressive Ruotolo.
Prediction: Ethan by Triangle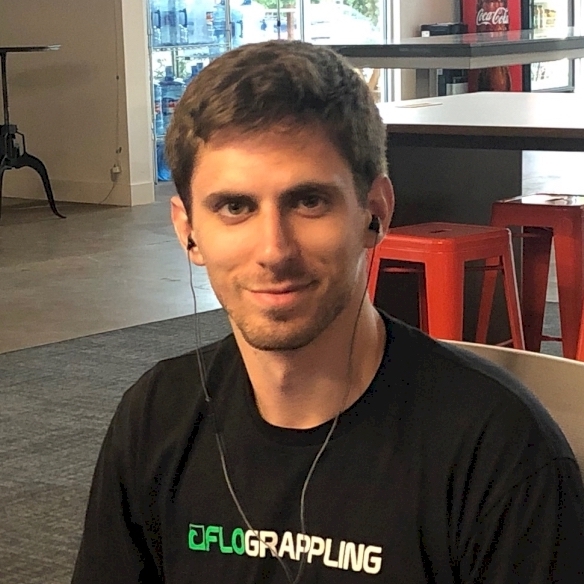 Ryan: Submitting Tye at ADCC trials was a good preview for this matchup.
Ethan is underrated and he is overdue to make headlines in 2020. I was worried that he would be affected by his injury but Ethan looked great recently against the current no-gi world champion, Johnny Tama. I believe he comes out strong and takes this one.
Prediction: Ethan Crelinstein via heel hook.
Staff Score: Ethan 4 Kade 1