Fight to Win 144
Official FloGrappling Predictions: Fight To Win 144
Official FloGrappling Predictions: Fight To Win 144
Fight To Win 144 will long be remembered as one of the best Fight To Win cards ever assembled. Here's who we think comes out on top.
Jun 18, 2020
by Chase Smith
Unlock this article, live events, and more with a subscription!
Get Started
Already a subscriber? Log In
Fight To Win 144 will long be remembered as one of the best Fight To Win cards ever assembled.
Seth Daniels is calling the main event between Rafael Lovato Jr. and Lucas Hulk Barbosa the biggest gi match EVER seen at F2W, and it's supported by two more A1 tier bouts.
The co-main event match pits two world no-gi champs against one another in Nathalie Ribeiro and Talita Alencar; then there is absolutely monster match between Edwin Najmi and Jonnatas Gracie in the number three slot.
Make the jump to find how the FloGrappling team sees things going down.
---
Main Event: Rafael Lovato Jr. Vs Lucas Hulk Barbosa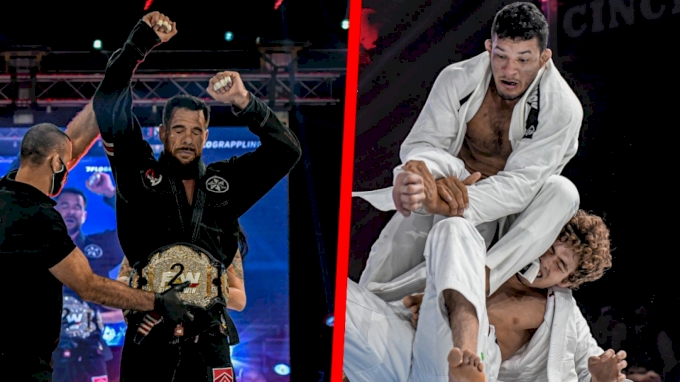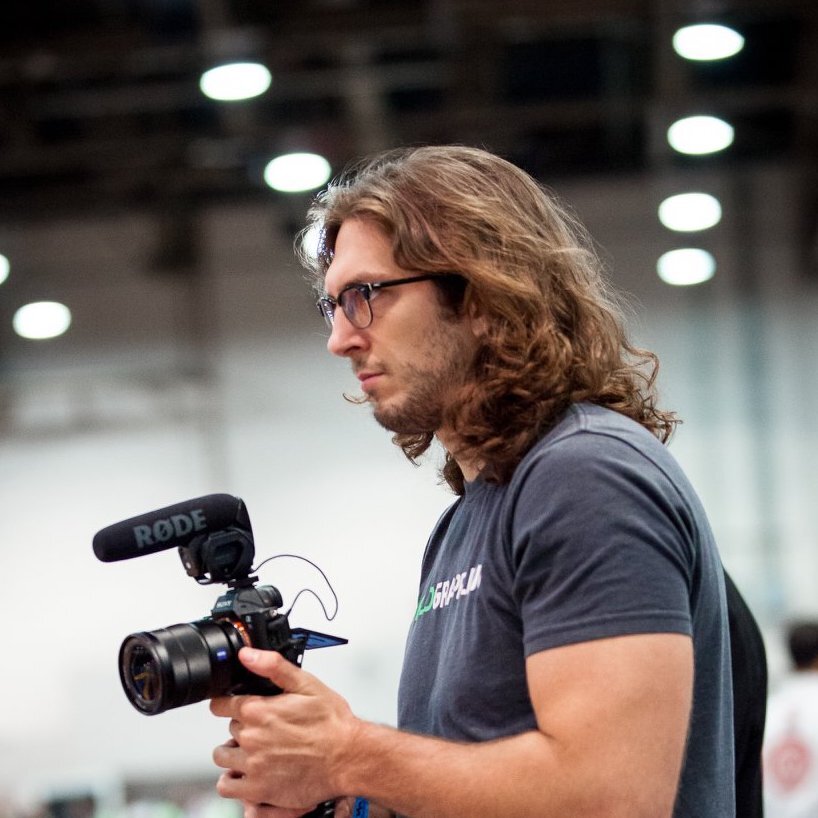 Reid: The biggest main event that Fight to Win has put together in the post-pandemic era! When Seth Daniels told us about this matchup he was putting together I think we all collectively gasped.
This one has everything I look for when getting hyped on a matchup: old school vs new school, rankings repercussions, and some really great jiu-jitsu.
I don't need to tell you much about these guys that you don't already know. Both have accomplished more than most in this sport and are throwing down this weekend purely for our entertainment. What's most interesting to me is how these two are at completely different spots in their careers. Of course, Hulk is still working on racking up as many IBJJF World titles as he can but Rafael is in a very different place.
Coming off of his championship title run in Bellator I really think Lovato has hit a new gear in his jiu-jitsu. After everything he's experienced both in and out of the cage I expect to see the best Lovato Jr. we've ever seen on the Fight to Win stage. At 6-1 with two cross choke victories, I can only see him improving his record and submission ratio too.
Prediction: Rafael Lovato Jr via cross choke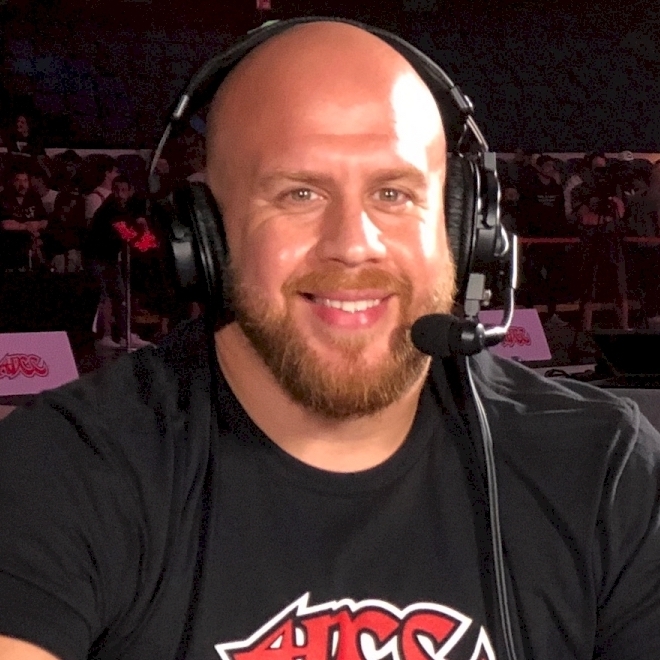 Riccardo: The moment I saw this match announced I started scratching my head and just finished. Very tough one to call.
What we know is that Lovato is now fully dedicated to BJJ competition again and training with beasts like Xande and Victor Hugo regularly. The grey area for me is not knowing in this corona verse, who Hulk is training with currently, nonetheless he will come prepared in top shape like always.
Both have great standup, if Lovato pulls, he's gotta watch Hulks guard pull interception.
And Hulk has the ability to push the pace hard.
This is a very cool battle of the very first IBJJF Grand Slam tour Champion in Lovato versus the last IBJJF Grand Slam Tour champion.
I wish I could say DRAW but what I have to look at here is the facts.
And Hulk has been constantly competing and winning at the highest level in gi competitions over the time that Rafael has focused on MMA.
So I think Hulk wins this but it can truly go either way.
Lucas Hulk Barbosa by decision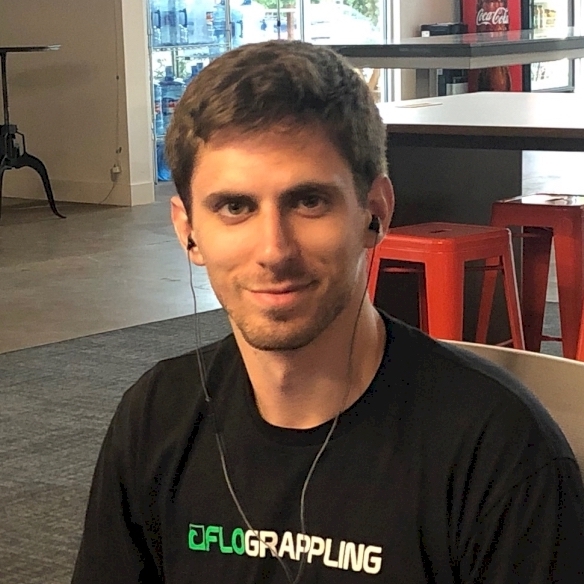 Ryan: This matchup is going to be insane!
Who doesn't love an old school vs new school battle? Both of the guys have won the grand slam and Seth Daniels is saying this is going to be long remembered as one of the best F2W cards ever.
It's hard to bet against Lovato Jr., especially now that he's refocused his career on jiu-jitsu.
Recently Victor Hugo moved to OKC so Lovato has been getting hard training in with someone Hulk's size. Although I won't be surprised if Hulk proved me wrong, ultimately I see Lovato taking this one.
Lovato via decision
Chase: YOOOO! this match is just too cool.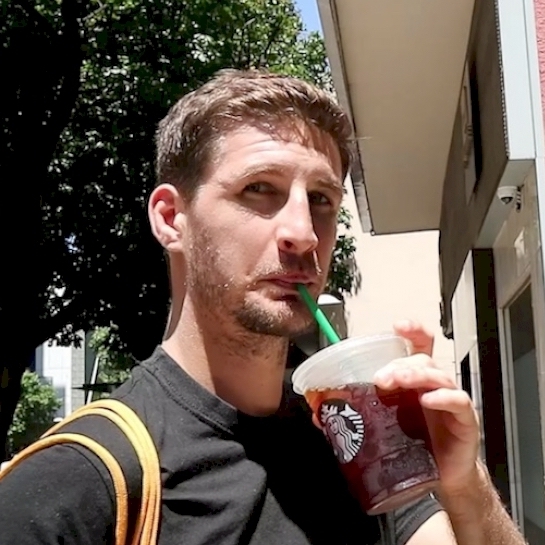 We've got the legendary Rafael Lovato Jr. jumping into the deep end of the pool to take on one of today's toughest competitors in Lucas "Hulk" Barbosa. Lavato's return to gi competition occurred just two weeks ago, and he looked absolutely phenomenal in his performance against Gabriel Almeida, but Hulk is an entirely different beast.
I'm curious to see how Lovato chooses to approach this match – we know Hulk will want to be on top, so the question to ask is if Lovato intends to flex his guard skills early or fight for the takedown. My money is on option B), but Lovato has proven me wrong before.
I think Hulk's aggression could be a real factor in this match, and he will look to force the scramble early, but if Lovato manages to get on top and force the half-guard, Hulk is in serious trouble.
Tough match to call, but I see Hulk being able to stay elusive and away from Lovato's "A Game."
Prediction: Lucas 'Hulk Barbosa via decision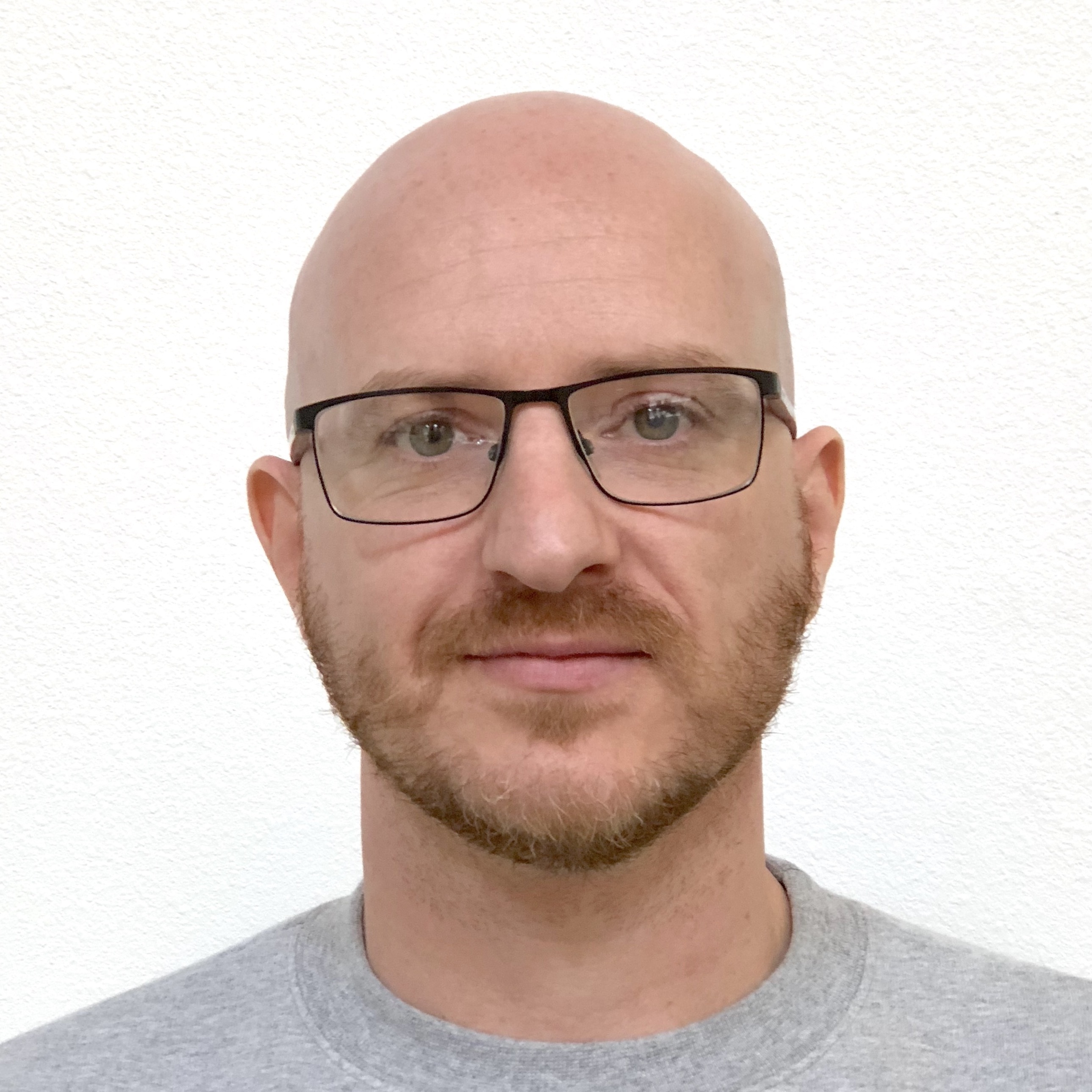 Hywel: This is a tricky one to call. At first glance, you'd quickly give it to Hulk based on his age, recent experience, titles, and training environment. A 28-year-old world champ based out of Atos, and the most recent competitor to achieve the IBJJF "grand slam."
Lovato Jr.'s going to have his hands full, right? Well yes, but also let's consider Lovato Jr. for a second.
He may be a Masters 2 athlete now (he's 36 years of age) but he spent the last few years fighting pro MMA and he's in phenomenal shape. And we've barely seen him compete in the gi over these last few years, so it's less clear what his gameplan would be as he's got less videotape to review.
The main factor for me is that we rarely, if ever, see Hulk put on his back and under pressure, and this is where Lovato Jr. fights best.
He's got a great bottom game and those long legs make for dangerous weapons.
I see this match mostly playing out on the feet, lots of technical grip fighting and push-pulling. Hulk will either play exclusively from top or use wrestle-up sweeps from bottom, while Lovato Jr. will be prepared to fight from top or bottom.
If Lovato Jr. can't put him on his back, I'm not confident we'll see him submit Hulk from his back.
I'm leaning toward a close decision after they nullify each other's games, with Lovato possibly taking a split decision via submission attacks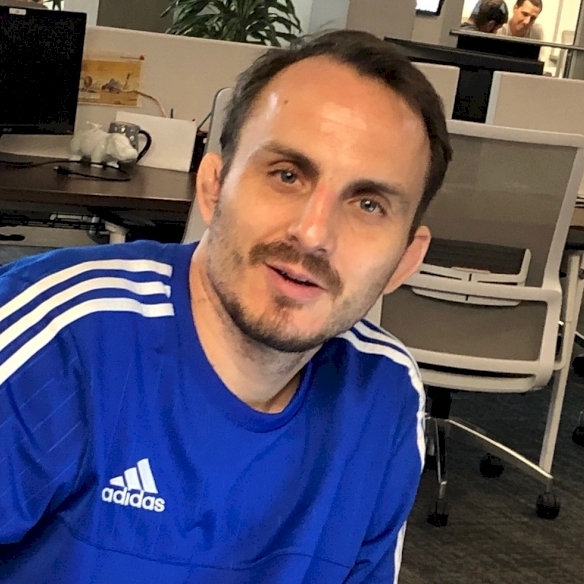 Michael: Lovato Jr looked motivated to get back in the gi at F2W a couple of weeks ago. Hulk also looked phenomenal in his last F2W match with Roberto Jimenez.
I think Lovato gets on top eventually and gives Hulk problems from there, I'll go with Lovato by decision.
Prediction: Rafael Lovato Jr defeats Lucas Barbosa by unanimous decision
TOTAL: Lovato 4, Hulk 2
---
Co-Main: Talita Alencar vs Nathalie Ribeiro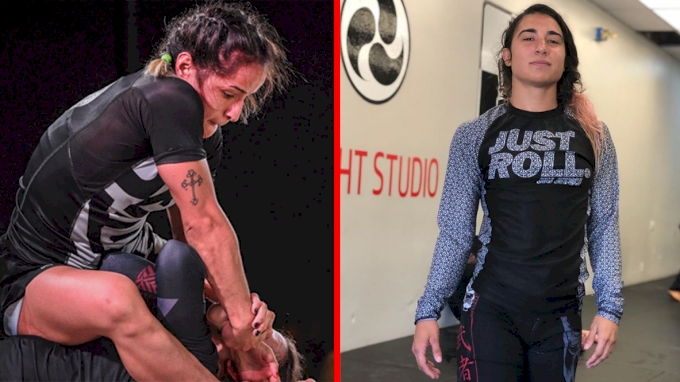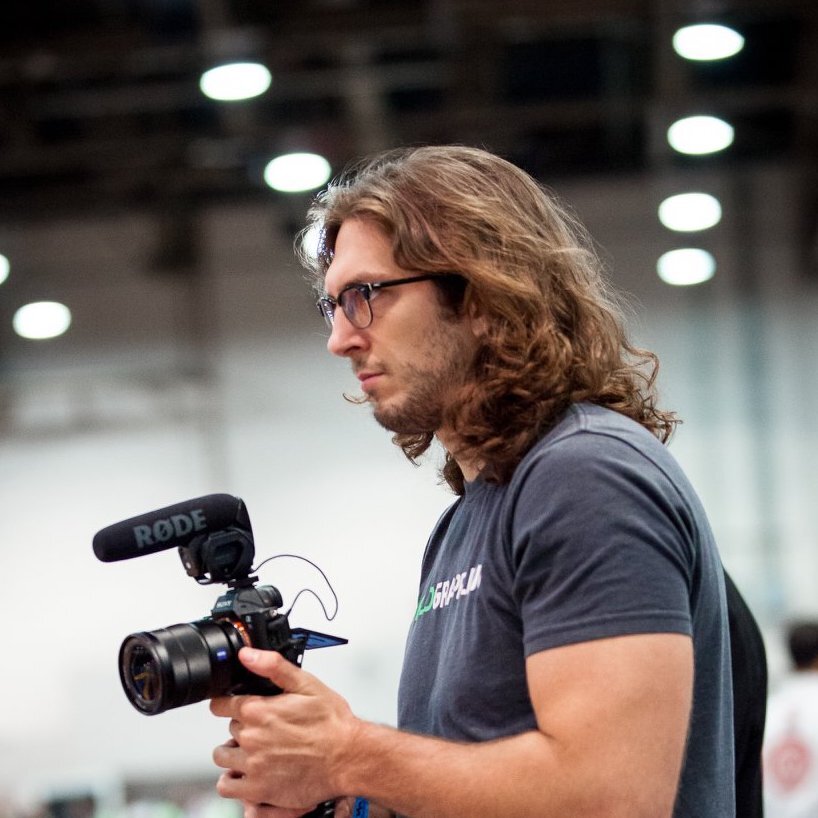 Reid: This is a tough one to call both Talita and Nathalie have been impressing on the IBJJF scene for years and are now finally squaring off in a submission only setting.
Nathalie Ribeiro is coming off a big year in 2019 that finished off with a gold medal at the IBJJF no-gi world championships. Talita, on the other hand, has been slightly less active than previous years when she won IBJJF Worlds.
To me this matchup is a pick 'em with both grapplers very capable of taking the other out.
However, I'm going to take Nathalie Ribeiro to come away with the victory at Fight to Win 144. I think she is the grappler with more momentum coming into the match and will use that to her advantage.
Prediction: Nathalie Ribeiro via triangle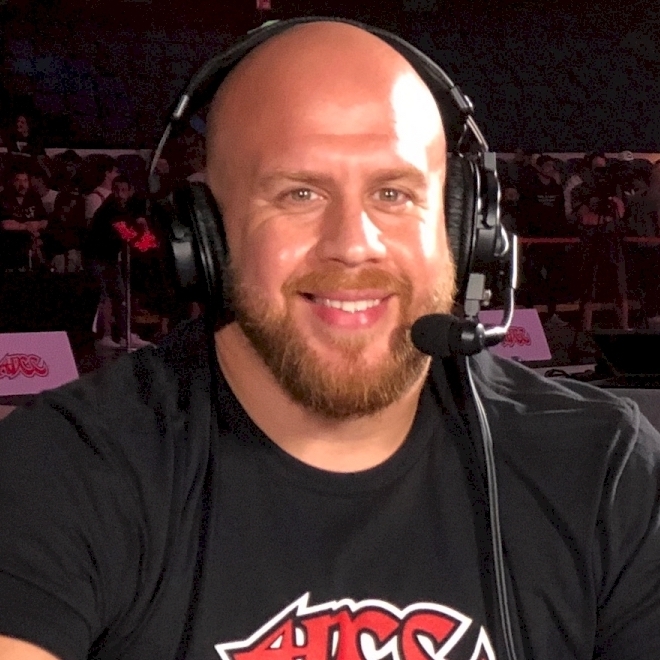 Riccardo: I love this match! Two scrappers who we haven't seen compete for a minute. So expect the unexpected.
Very different styles and both have won at the highest level. But, as I have learned in the past, it is tough to bet against HoneyBadgers. So It feels as though Talita wins this as she has the edge on Fight To Win experience.
Talita Alencar by decision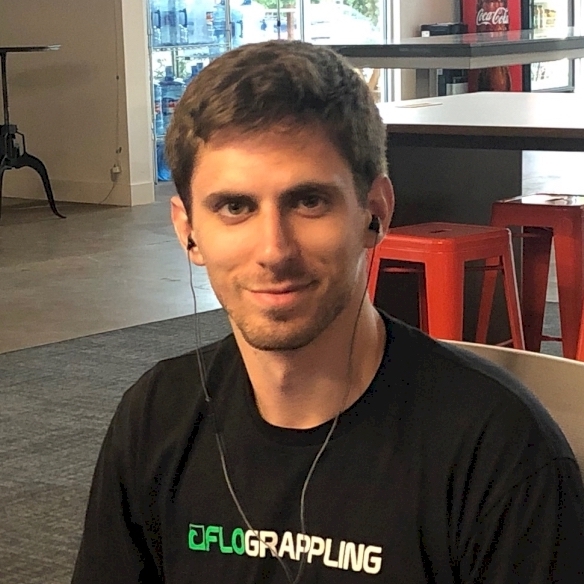 Ryan: Talita is so tenacious it's hard not to see her coming up on top here.
However, Nathalie has such solid wrestling and guard retention, maybe she creates the opening to submit Alencar.
Ultimately, I see Talita getting her hand raised but not without a fight from Ribeiro
Talita via decision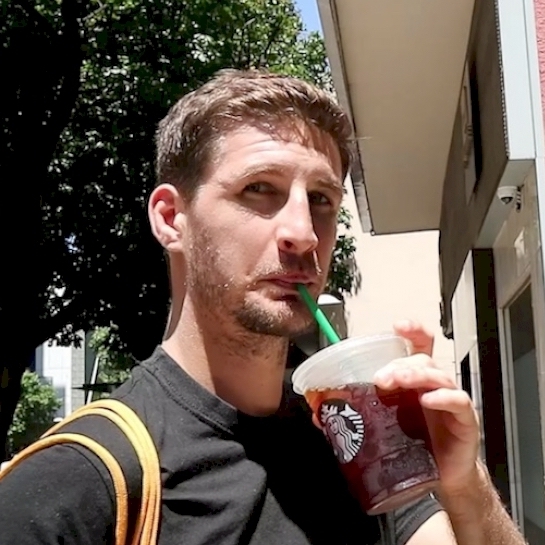 Chase: Super fun matchup here; we should see some high-intensity scrambles and plenty of scrappy action.
Both competitors are no-gi world champs, but Ribeiro typically competes one weight class up from Alencar. I could see the size advantage and arguably superior wrestling skills being a huge advantage for Ribeiro, but it should be noticed that Alencar is a Fight To Win Champ for a reason.
Gritty, unafraid to make things a little messy, Alencar knows the format and has zero quit. I think she finds a way to pull this one of by decision.
Prediciton: Talita Alencar Decision.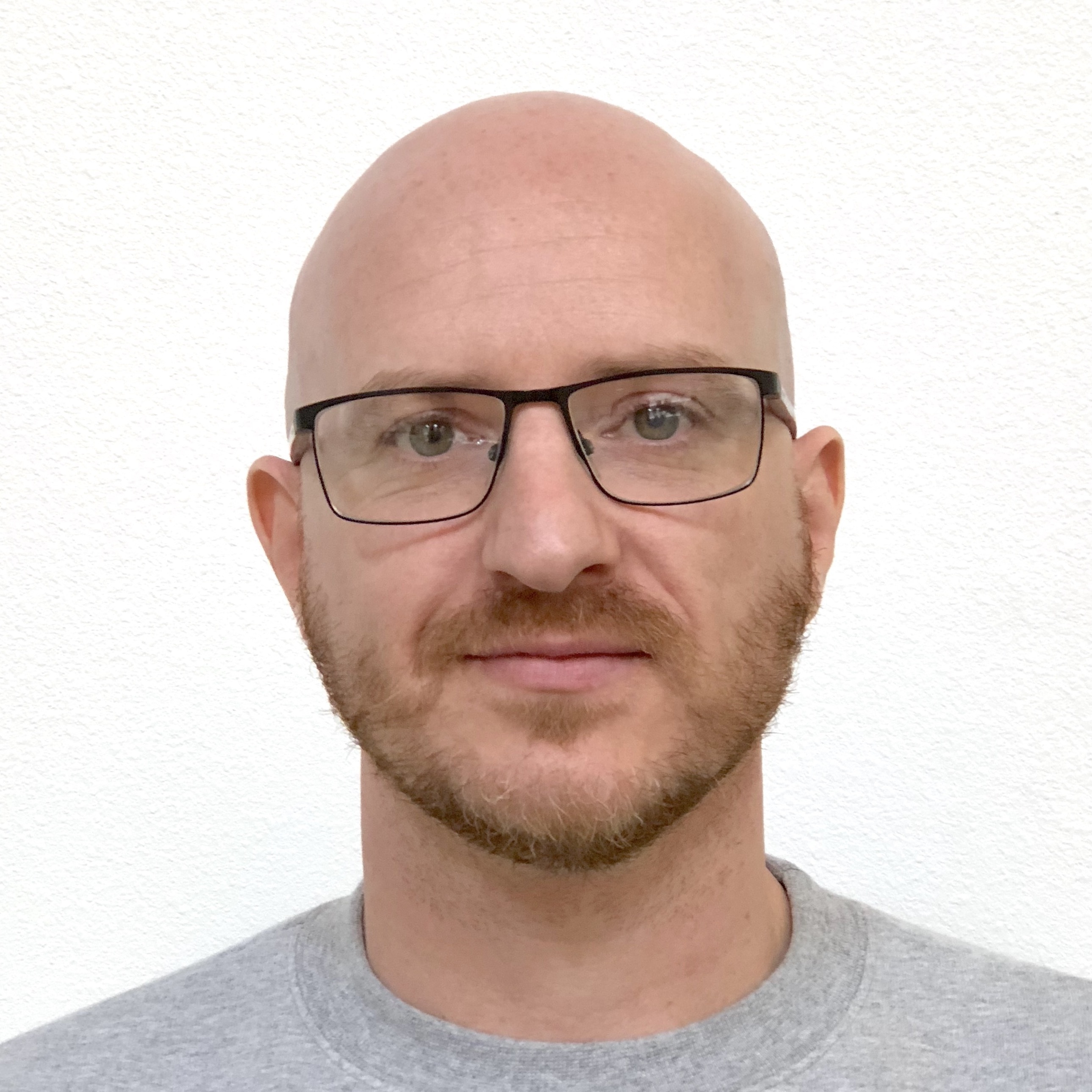 Hywel: This is destined to be a scrap.
Talita is one of those athletes who never plays it slow and steady – she thrives in the scramble and the chaos, but I think this will hurt her against Ribeiro.
I see Ribeiro winning via decision-based on neck attacks and positional dominance.
Prediction: Ribeiro via decision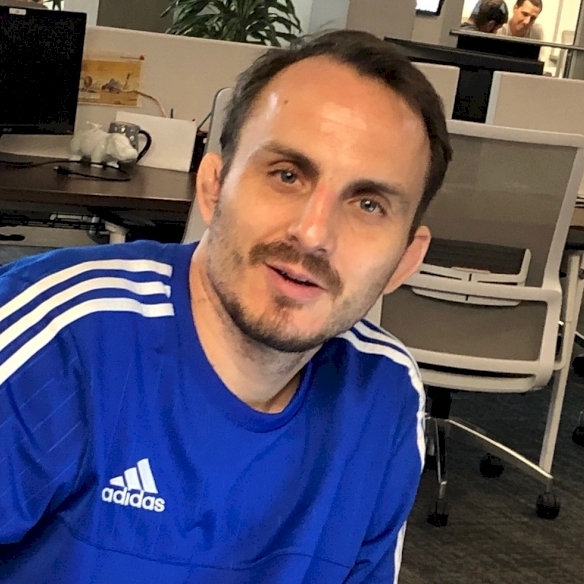 Michael: Talita and Nathalie is an interesting title fight. It's a no-gi match; both women won no-gi world titles in 2019. I think Talita keeps up the pace and pulls off a decision, I think this match will be pretty even and I'll be surprised if someone goes out and dominates.
Prediction: Talita Alencar defeats Nathalie Ribeiro by split decision
Total: Talita 4, Nathalie 2
---
Must Watch: Edwin Najmi vs Jonnatas Gracie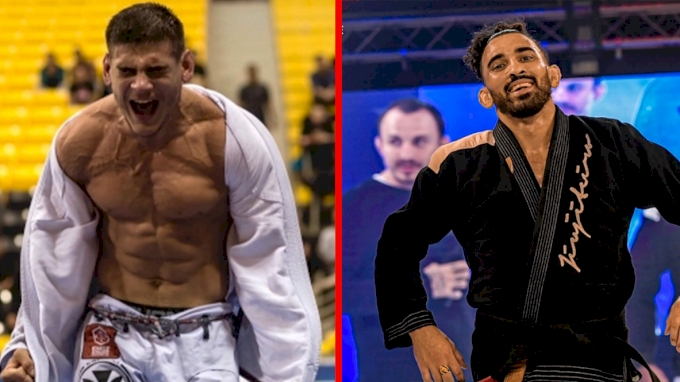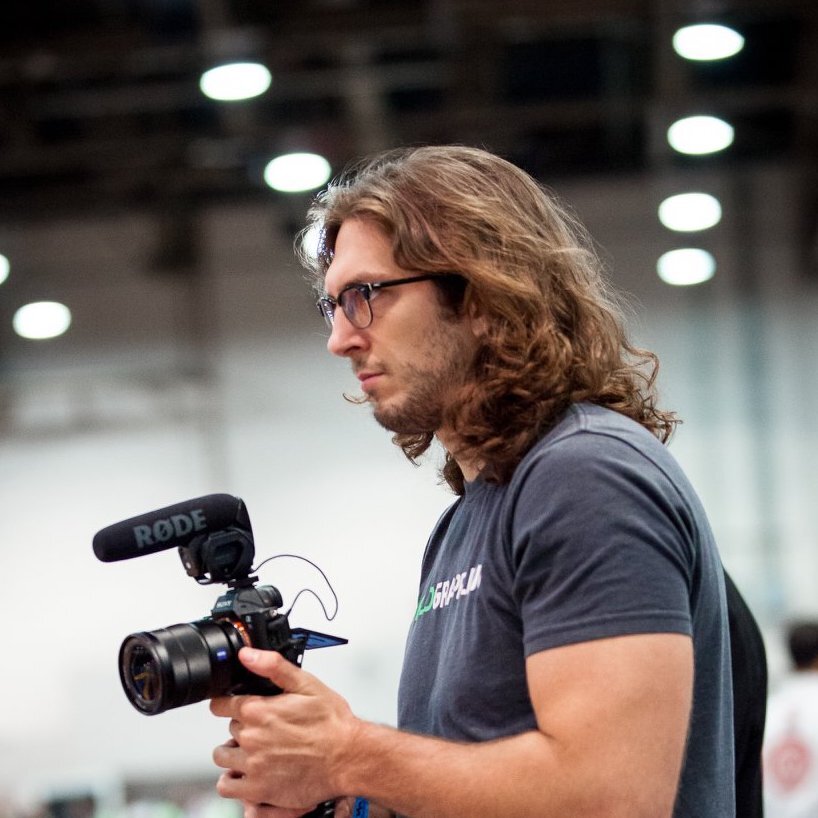 Reid: Every time Edwin Najmi steps onto the mat you should be watching.
His flying submissions alone are must-see TV. That's why I'm a little perplexed by this matchup. After a huge submission win over a former UFC champion, I was expecting a big name to match him up with.
Instead, he'll be taking on a very tough and very underrated black belt under Andre Galvao. Jonnatas Gracie is a grinder that has mowed his way through the colored belt ranks and winning multiple world titles along the way. Including a purple belt absolute title back in 2018. No doubt Gracie will be trying to make a name off an impressive submission win over Edwin on Friday night but will air Najmi be able to fight off the pressure?
I think so.
I can't rule out Jonnatas stealing this one but to me, the submissions of Edwin are too sharp and too frequent not to deliver a win here. I think Najmi will do it in style but it'll be a lot tougher than his previous matchup.
Prediction: Edwin Najmi via triangle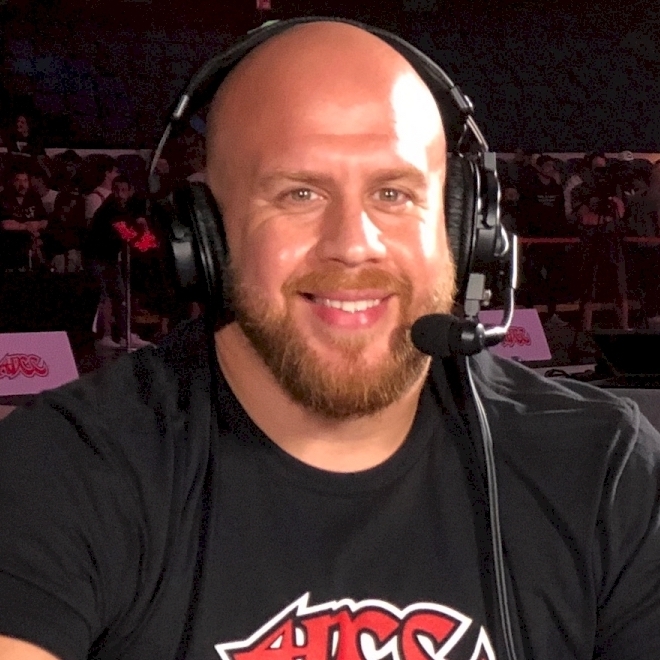 Riccardo: This has Fight of the night written all over it.
Edwin Najmi is the high flying submission hunter. And, Jonatas Gracie, is the guy who everyone's been talking about at Atos.
If you use logic and ask a top coach, how to stop an athlete like Edwin, the answer would be to use a style like Gracie. Favoring positional dominance and maintenance over explosive ariel maneuvers.
And Edwin is so much more than that, but I am not sure he can beat Jonatas at his game; I do think Jonatas can bring the right strategy to beat Edwin.
Jonatas Gracie by decision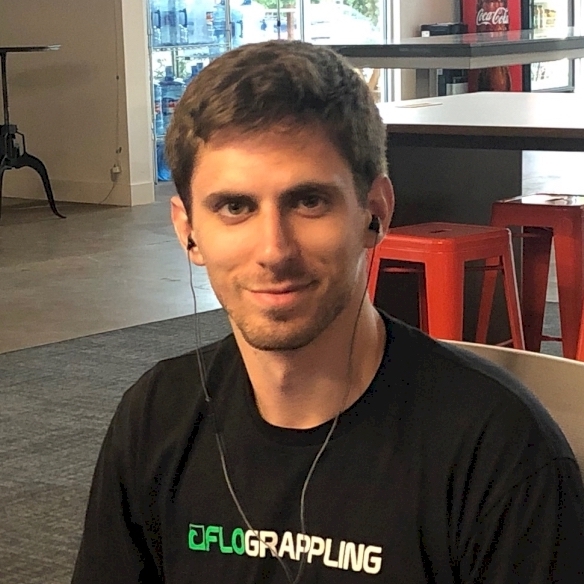 Ryan: I can't imagine a tougher matchup to predict.
These two competitors are monsters in their own style and this could be the recipe for "fight of the night."
If Edwin can nullify Jonnatas' strength, he's going to submit.
If Gracie powers through and gains a dominant position, Edwin could quickly lose control of the match. Ultimately, I believe Najmi preparing for a war and will play this one strategically. I see him eventually finding his opening and capitalizing on it for the submission victory.\
Najmi via submission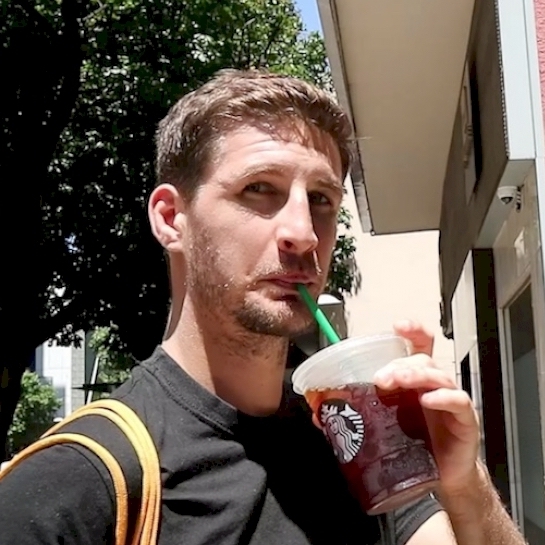 Chase: Incredible matchup – these two have NEVER fought before and I can already see that it's going to be a battle for the ages.
Perfectly opposing in style, Jonnatas Gracie is a MONSTER with relentless stamina and superhuman strength. He was a brown belt world champ in 2019 and captured his first black belt major title at the 2020 European Championships before lockdown.
On the other hand, we've got Edwin Najmi, the matador, famous for his counters and ability to find the submission just as things look like they may be going south for him. He's a veteran of all formats, and particularly good in the submission-only arena.
The question surrounding this matchup is whether Najmi can redirect and capitalize on Jonnatas' aggressive pace, and I think he has the toolset to do it.
Prediction: Najmi by a triangle.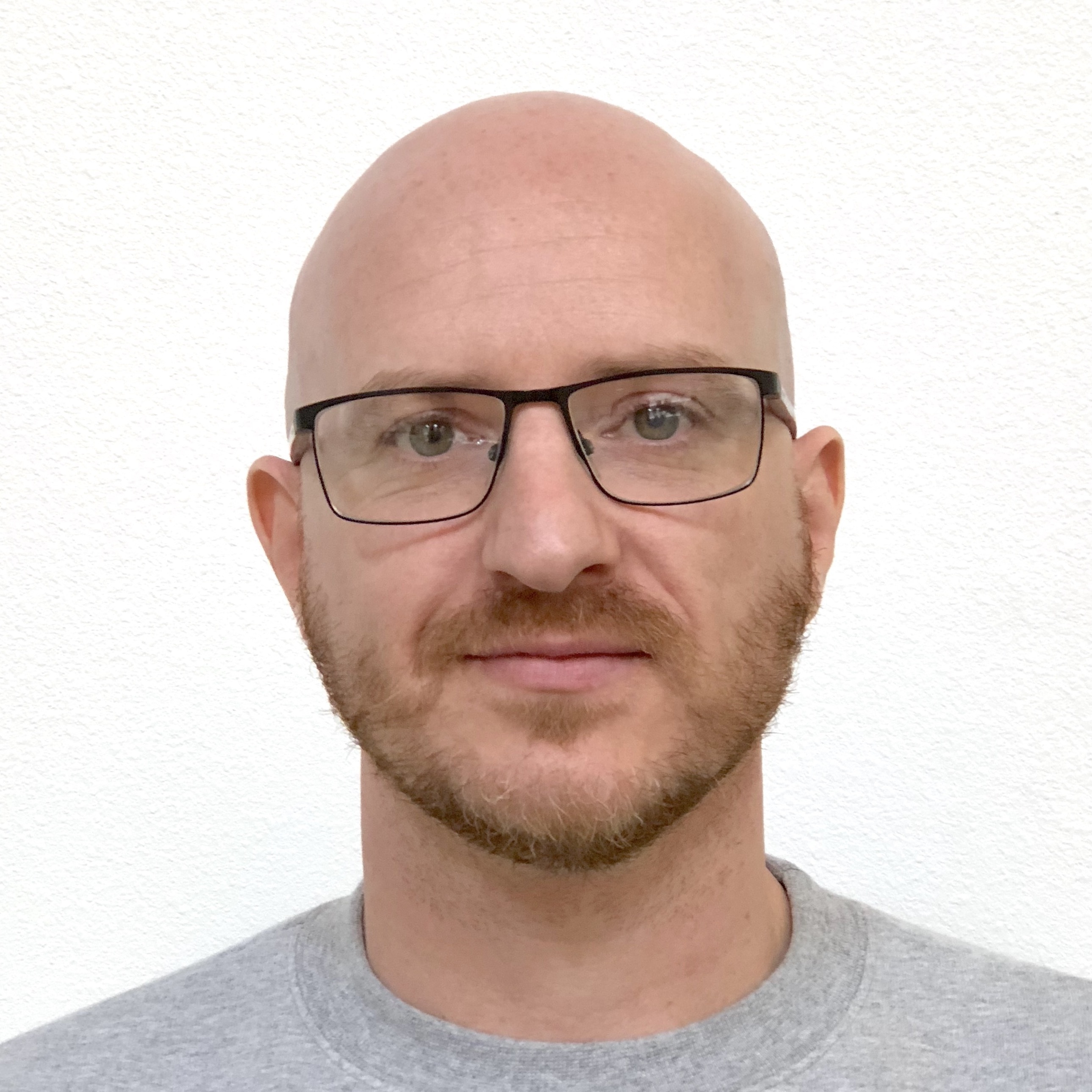 Hywel: I am excited to see Jonnatas back in action, we've not seen him since before lockdown.
Based on his performance at Euros, where he beat the veterans Vitor Oliveira and Luan Carvalho, I think he is the favorite in this match.
He's extremely solid, highly technical, and hard to score on. He plays it much more by the numbers than the opportunistic Najmi, and this may shut the submission sniper's opportunistic game down.
Najmi's looked great lately and I'm not counting him out – but styles make matches and Najmi is an entertainer while Jonnatas will likely focus exclusively on winning at all costs, which will lessen Najmi's openings.
Prediction: Jonnatas Gracie via decision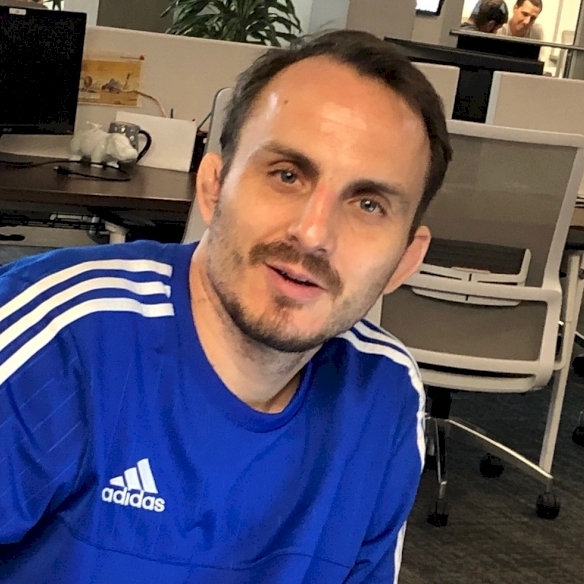 Michael: Edwin is built for these sub only rules, and looked great for his match with Benson Henderson recently.
I've been watching Jonnatas since blue belt and I think he does very well at black belt, possibly a world title in the next couple of years.
I think Jonnatas gives Edwin problems similar to his match with Jaime Canuto and wins a decision.
Prediction: Jonnatas Gracie defeats Edwin Najmi by unanimous decision
Total: Edwin 3, Jonnatas 3