Unlock this article, live events, and more with a subscription!
Get Started
Already a subscriber? Log In
Professional grappling comes home to the UK on July 4 as GrappleFest returns with their ninth event!
The promotion has put together an ambitious main event featuring lightweight competitor Ffion Davies and super-heavyweight world champion Tayane Porfirio that is certain to thrill. Supporting the leading ladies in the co-main event is guaranteed between Jackson Sousa and Dan Strauss.
Main Event: Ffion Davies Vs Tayane Porfirio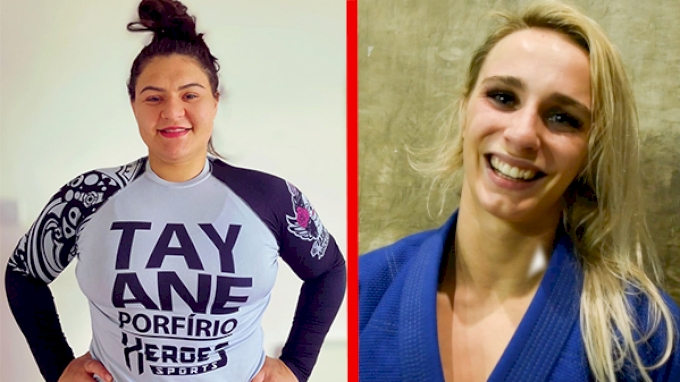 This is a matchup that nobody asked for but has clearly captured everyone's attention now that it's here – kudos to the clever minds over at GrappleFest for setting this up.
Ffion Davies was a breakout star in 2019, capturing the 2019 European, Pan, and Brazilian National Championships. She also earned a stunning submission win over the GOAT of women's jiu-jitsu, Beatriz Mesquita, at ADCC later that year. She's the most accomplished European jiu-Jitsu athlete of all time, and her black bet career remains yet its infancy.
Meanwhile, Tayane Porfirio was on a rocketship to the top of the jiu-jitsu world before getting handed a four-year doping ban (only affecting appearances in the IBJJF) by USADA in 2018. Since then, the Brazilian athlete relocated to the UK, and this is her first time back in action.
The size difference in this match is incredible, with Tayane likely weighing in 40-45 kilos (89-100lbs) more than Ffion. Considering the format is submission-only and no-gi, Ffion does stand a strong chance of pulling off the upset.
Co-Main: Jackson Sousa vs Daniel Strauss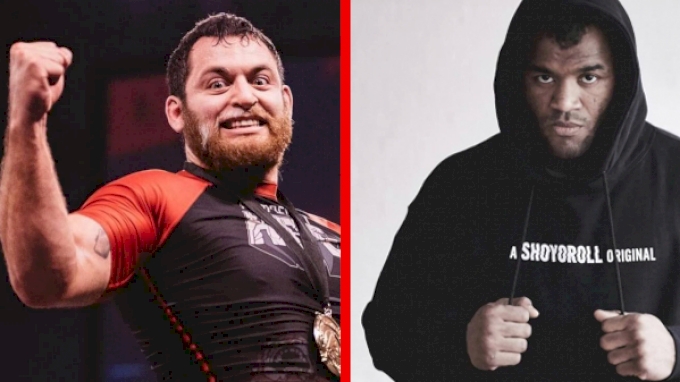 Daniel Strauss, or "The Raspberry Ape," is one of the UK's most beloved grappling stars.
A black belt under Roger Gracie, Strauss is a veteran of promotions such as ADCC, Polaris, EBI, and more. Exceptionally physical and not afraid of making things nasty, Strauss can be considered a showman and loves to play to the crowd; we expect him to hurl himself into the fire against Jackson Sousa.
Sousa, a Brazilian-born competitor representing Checkmat and currently living in London, is one of the best competitors of his generation. A technician who can also turn up the pace to a level that is hard for others to match, Sousa has solid wrestling and incredible passing.
Full Card
Ffion Davies vs Tayane Porfirio (open weight)
Jackson Sousa vs Dan Strauss u94kgs
Ashley Williams vs Kevin Corkhill u70kgs
Lew Long vs Ben Hills u90kgs
Chris Walsh vs Freddie Sykes u90kgs
Ellis Younger vs Craig McIntosh 75kgs
Wing Chau Cheung vs Yousuf Nabi u75kgs
Lee Chadwick vs Edward Aitken u100kgs
Ollie Bates vs Michael D'Aguiar 70kgs
Mick Stanton vs Kieran Malone 90kgs
Tyreeze Cunlifffe vs Lucas De Sales 77kgs
Jack Fletcher vs Thomas Burroughs 70kgs