Unlock this article, live events, and more with a subscription!
Get Started
Already a subscriber? Log In
Third Coast Grappling is back with their fourth Kumite event of the summer – and it's stacked with some of the biggest names in grappling today:
Nick Rodriguez
Roberto Jimenez
Roberto Cyborg Abreu
Arnaldo Maidana
Fellipe Andrew
Lucas Hulk Barbosa
Gabriel Almeida
Guillherme Augusto Soares
While mostly featuring super-heavyweight and above, Jimenez, Hulk represent some of the lighter weight classes, adding a little extra flavor to the tournament.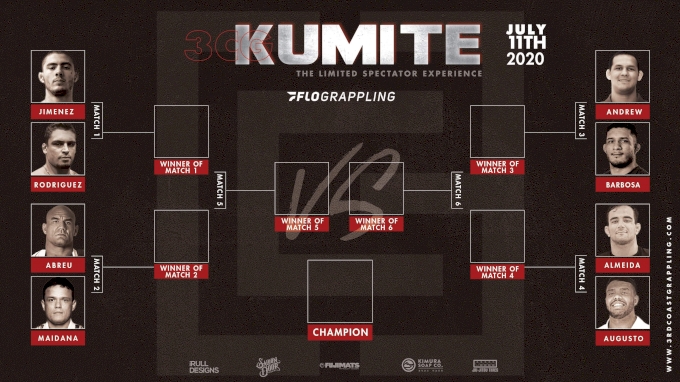 Updated: Gabriel Alemdia has replaced Johnny Tama
In what is becoming the norm for the 3CG Kumite Format, the first-round matches here are simply incredible.
Nicky Rod vs boy-wonder and 3CG Kumite III Champ Roberto Jimenez is possibly the match of the summer. They are two physical monsters, and while it can't be denied that Jimenez as the more developed jiu-jitsu game, Nicky Rod makes up for that in spades with raw power and the desire to win – he IS an ADCC silver medalist, after all.
Cyborg, a man with no need for an introduction (but we'll give it to you anyway) is the crafty veteran with great top pressure and one of the best guards ever wielded by an ultra-heavyweight and will be a serious challenge for rising Checkmat black belt Arnaldo Maidana.
Intriguing scenarios contained on the left-hand side of the bracket include Cyborg vs Nicky Rod rubber match or Cyborg vs Roberto Jimenez for the semi-final.
The right-hand side of the bracket is equalling thrilling: the super accomplished Lucas "Hulk" Barbosa (IBJJF Grand Slam winner, ADCC vet, etc. and so on) takes on footlock and triangle machine Fellipe Andrew. Though Fellipe is primarily known for his success in the gi, it should be noted that he is also an ADCC vet.
Rounding out the bracket is last-minute addition Gabriel Alemdia versus Gui Augusto.
Augusto – an Alliance black belt and two-time Brazilian national champion who holds wins over some huge names including Adam Wardinki, Erberth Santos, and Tanner Rice.
Gordon Ryan's Exhibition Match In Support Of We Defy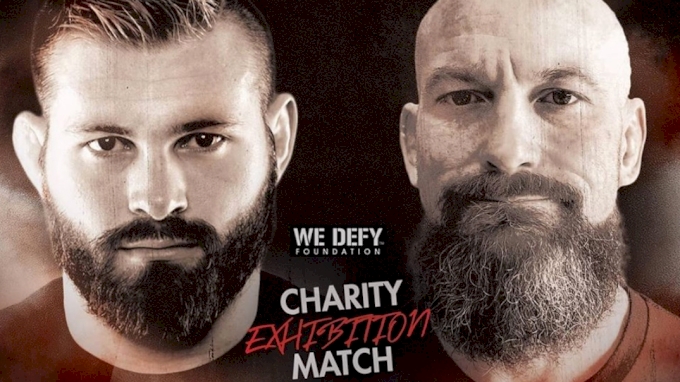 Not to be overlooked, Gordon Ryan is also set to take this stage at 3CGs Kumite IV, albeit in a slightly different way by appearing in a special exhibition grappling match to raise money for the We Defy Foundation.
We Defy's mission is to get disabled combat veterans training jiu-jitsu, where they can reap the mental and physical benefits and enjoy the camaraderie that jiu-jitsu offers.
His partner for the exhibition match will be Brian Marvin, a former president of the We Defy Foundation who is a jiu-jitsu black belt and co-owner of Renzo Gracie Houston.
"I have worked with We Defy Foundation for some time now and this is something I have always wanted to do. I will be donating 100% of the proceeds to We Defy to help out our amazing military vets the best way I can." - Gordon Ryan