Unlock this article, live events, and more with a subscription!
Get Started
Already a subscriber? Log In
As gi and no-gi jiu-jitsu continues to evolve as distinct styles, athletes are emerging who have enjoyed great success in their respective disciplines.
Elisabeth Clay and Grace Gundrum are two of the most exciting prospects on the women's no-gi scene. And based on recent events, they're poised to take over.
Twenty-year-old Clay and 18-year-old Gundrum have proved with hard-won competition results that they're not just capable of taking on the best in the world – they can beat them at their own game.
Elisabeth Clay
Lis Clay is a brown belt representing Ares Jiu-Jitsu. Born in Texas, raised in Alaska, and now something of a nomad in search of high-level training, she inserted her name into the no-gi scene back in 2017 when she won the ADCC Trials at only 16 years old.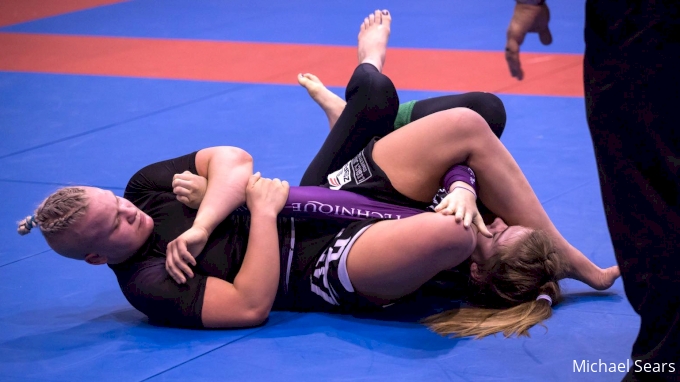 Clay has been a regular face on the competition circuit in both gi and no-gi, winning titles at every major tournament in the USA since 2016 when she was still a juvenile competitor.
Switching between go and no-gi, Clay's powerful style of grappling has seen her tear through the opposition. At the 2019 No-Gi World Championships, she won both the medium-heavyweight and open weight (absolute) divisions, a total of eight matches. And she won every match by submission, ranging from gogoplatas and ankle locks to guillotines and rear naked chokes.
Stylistically, Clay is maybe best known for her leg lock attacks – it's what she used to tap out Luiza Monteiro at Fight to Win 147, submitting the black belt with an outside heel hook.
Clay turned 20 on June 20, 2020. Promoted to brown belt near the end of 2019, there is a good chance we should see her join the black belt ranks later this year. In the meantime, she'll keep competing on the Fight to Win and Who's Number One stage and keep racking up the wins.
Links:
---
Grace Gundrum
10th Planet rep Grace Gundrum made headlines last weekend when she was promoted to black belt, making her only the fifth woman to ever be awarded the rank in Eddie Bravo's system. And if that wasn't impressive enough, she's only 18 years old.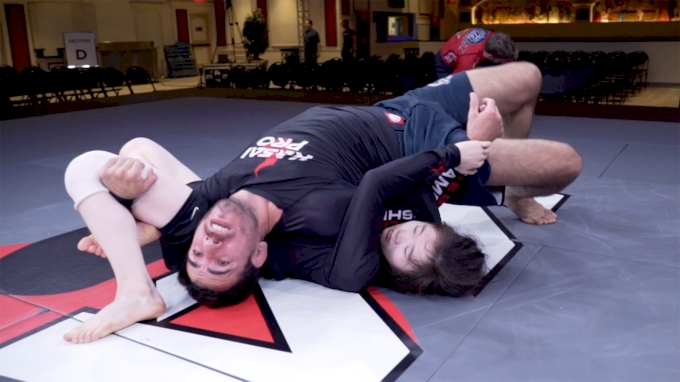 Gundrum rolling with Kenny Florian
Born in China and raised in Pennsylvania, Gundrum has quietly worked her way up through the ranks on the no-gi scene – the emphasis on "quietly." She's nicknamed the Silent Assassin due to the fact you'll rarely hear her speak.
Grace started training jiu-jitsu when she was only five years old. She's one of the best-known names to come out of the 10th Planet gym in Bethlehem, PA, where she trained with coaches Zach Maslany and JM Holland.
Gundrum made her EBI debut when she was only 12 years old, and since then she's gone on to compete on events such as KASAI, Fight to Win, Submission Underground, the Onnit Invitational and Finishers Only.
She plays guard well as you'd expect from any good 10th Planet stylist, but Grace's top game is not to be disregarded. She's got smooth passing and even wrestled, and we've got 25 of her matches on FloWrestling that are worth studying.
In April of 2019, Gundrum represented 10th Planet as part of the all-female Quintet team, traveling to Tokyo, Japan. It was at this event that Grace faced off with four-time IBJJF World champion Rikako Yuasa, known as one of the best female grapplers in the world at her weight category. Gundrum fought her to a draw.
Walking around at around 110lb, Gundrum weighs a solid 10kg (22lb) under the weight limit for ADCC's lightest women's division, but we could see her enter the North American Trials scheduled for later this year.
Links: