Unlock this article, live events, and more with a subscription!
Get Started
Already a subscriber? Log In
Now the dust has settled from last Friday night's Who's Number One event, let's recap some of the action and see what it means for future matches.
WNO Results | WNO Match Videos
1. Garry Tonon is STILL the most exciting grappler on the planet
Your mom's favorite grappler, America's own Mr. Garry Lee Tonon, is incapable of having a bad match. He had two of the most exciting matches of 2019 – his ADCC scrap with Renato Canuto was the FloGrappling 2019 match of the year, and his match with Davi Ramos on Fight to Win was another wild affair – now he's made his mark on 2020 with this terrific tussle against Dante Leon.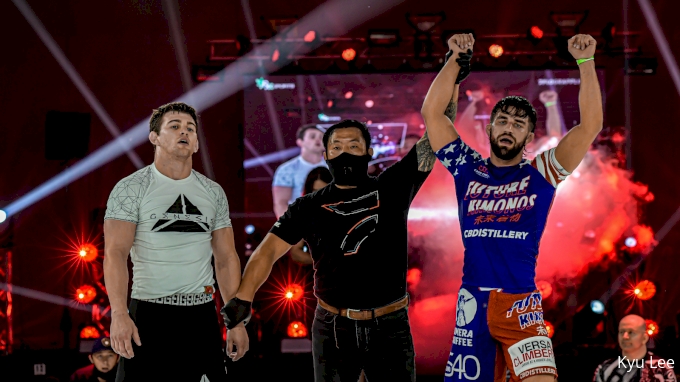 It takes a willing dance partner like Dante Leon to make it so compelling, and fortunately for us that's exactly what the Canadian did. He chased after Tonon from start to finish, fended off the Death Squad member's attacks, and kept the action going for the full 15 minutes. Tonon thrives with an opponent who's willing to push him, and Dante stepped up.
Still, give Tonon a stage and some bright lights and just watch him go.
---
2. There's still somebody above Garry in the ranking
That man is JT Torres, the No. 1-ranked 77kg grappler in the world. And Garry would very much like the opportunity to face him again, please.
Now here's something to be mindful of – JT has to compete before the end of September, otherwise he runs the risk of losing his #1 ranking. That's because it'll be one year since his gold medal at the 2019 ADCC, and ranking criteria demands that you must be active in the last calendar year otherwise you get removed entirely.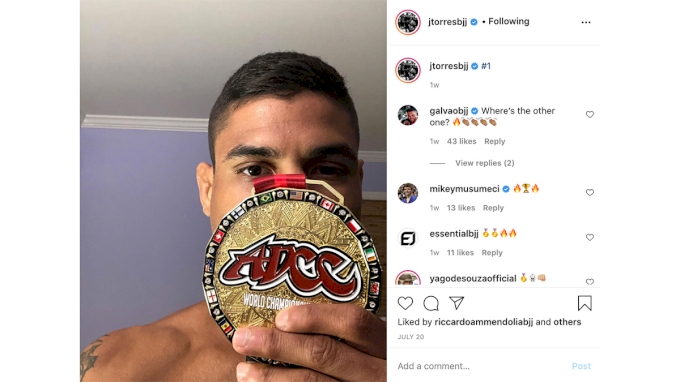 Who's number one?
Torres posted a little something on his IG ahead of WNO, a pic of his medal with a reminder that he's the top man... for now. Hopefully we get to see the #1 and #2 roll this one back. Torres holds two wins over Tonon, a decision at ADCC in 2017 and a 2-0 points win in 2019. Who wants to see this settled in a 15-minute sub-only match?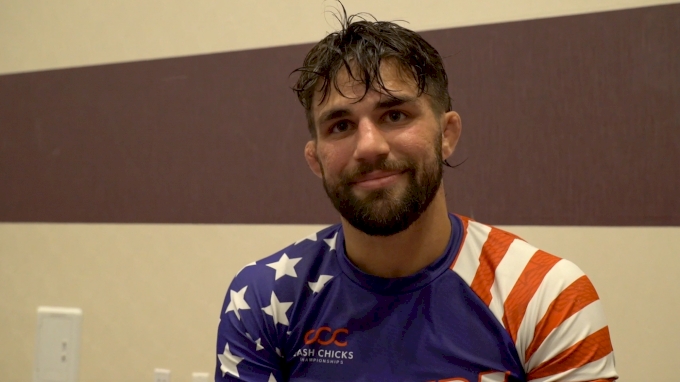 Unlock this video, live events, and more with a subscription!
Get Started
Already a subscriber? Log In
---
3. Cyborg calls for champion-level matches
If you count up all his titles, there is a strong chance for placing Cyborg among the top five no-gi GOATs. A six-time World No-Gi champion, ADCC absolute champion, IBJJF Grand Prix champion, KASAI champion, 3CG Kumite champion... the list goes on.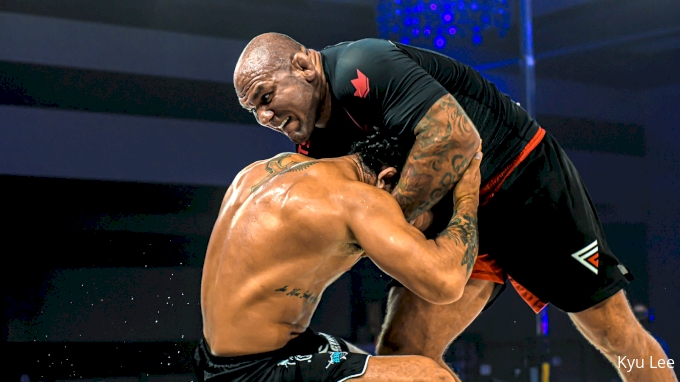 Ageless
At 39 years old, Cyborg consistently defies expectations by going out and beating younger opponents, but he's not done yet. The Fight Sports leader told us immediately after his match with Hulk that he wants matches with champions such as Matheus Diniz and Yuri Simoes, both ADCC gold medalists...
But if Cyborg is down, let me make a suggestion. He loves the challenge of going up against successive waves of next-generation athletes, and I believe a match with Kaynan Duarte would be just the kind of challenge he would enjoy. Duarte won the +99kg division at the most recent ADCC, and I can't think of a better match for him right now.
---
4. Vagner says he's ready to take on the bigger boys
Quarantine saw Vagner Rocha put on some weight, not that you could tell. He's in great shape but definitely looking a bit beefier than usual. Rather than being slowed down by the weight, he says he feels good and he likes it – he doesn't feel so beat up all the time, and he feels stronger with the extra weight.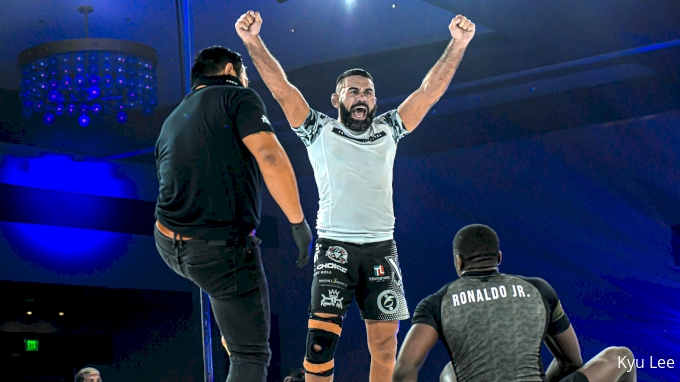 Last minute? No problem for Vagner
Though he's not committed to this being his new weight class, Rocha said he's ready to challenge some of the ranked grapplers at 88kg, such as Matheus Diniz, Josh Hinger, Jon Blank... and even Xande Ribeiro, who was sat with me matside doing commentary at WNO! Vagner said he wasn't originally going to call out Xande, but he looked over and saw him and thought, "Yeah that guy's a legend, it'd be awesome to face him." I agree, but to be honest any of those above matches sound great.
---
5. Athletes are lining up for a chance to appear on WNO
That means more events with more big names, coming as soon as possible. Fans love it, the athletes love it... and we always want to find out Who's Number One.
---
Quick hits
Elisabeth Clay earned submission of the night thanks to her gogoplata finish versus Maggie Grindatti. We've been singing her praises since blue belt, don't sleep on this girl!
Junny Ocasio requested a match with Caio Terra following his one-sided match with Gabe Tuttle– makes sense to me, although I'd love to bring some of the other 135lb'ers out of the wilderness.
Lucas Barbosa's loss to Cyborg should prevent him from still having that match with Craig Jones, in my opinion. Hulk was preparing for a totally different opponent and was given a match against a bigger, heavier man who had beaten him twice. He said yes without hesitation, but we still want to see him go against Jones. Hopefully at the next WNO.