Unlock this article, live events, and more with a subscription!
Get Started
Already a subscriber? Log In
With registration closed, what may be the final IBJJF event of the year has taken form. The federation announced last month that 2020 Pans, previously anticipated in March, would be rescheduled for October 8-11.
While many Pans champions will be returning in search of new hardware, others will be locked out due to COVID-related U.S. travel restrictions, leaving many of these divisions wide open for new contenders to make their names.
Here's who's in and who's out. (Click here for an updated list of all entrants)
---
Roosterweight
The rooster weight division is up for grabs at Pans this year as both of the division's usual frontrunners — Thalison Soares and Tomoyuki Hashimoto — are currently unregistered. They are not locked out, however, as travel restrictions do not currently apply to Australia or Japan. If they remain unregistered, that could clear the path for Lucas Pinheiro or Jonas Andrade, each of whom registered shortly after the October date was announced.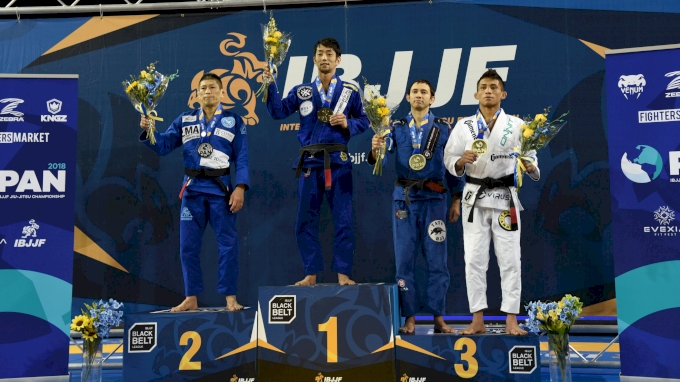 ---
Light Featherweight
The weight class often dominated by Cicero Costha athletes and Mikey Musumeci may be relieved to find that only one top-ranked light featherweight is present. 2019 World Champ Paulo Miyao is the only Cicero Costa representative in the bracket. 2019 Pans champion Hiago George is out due to travel restrictions. Musumeci, the top-ranked light featherweight, has set his sight on larger opponents. Just as he did when Pans was originally planned for March, Musumeci has once again enrolled in the heavyweight division.
With some major names absent, this could be an opportunity for recently-promoted Joshua Cisneros to make his mark. Hiago Gama, who registered early as a roosterweight, will also be looking for a standout performance after taking silver at Pans last year.
---
Featherweight
The reigning 2019 Pans and World champion is back! Matheus Gabriel is one of the most fearsome featherweights registered for this belated 2020 Pans. But he's not the most decorated. That accolade belongs to Samir Chantre. While he's been more successful in no-gi competition, Chantre is certainly a contender in this 70 kg division.
On the other end of the spectrum, we'll see the debut of rookie black belt Samuel Nagai. Nagai was a phenom at purple belt in 2018, and was expected to make waves in the brown belt division this year before COVID cut the season short. He'll want to make a statement here, but he'll have to get through the likes of Gianni Grippo, Isaac Doerderlein, and Kennedy Maciel.
Shane Jamil Hill-Taylor, a former World champ, is not registered for the tournament.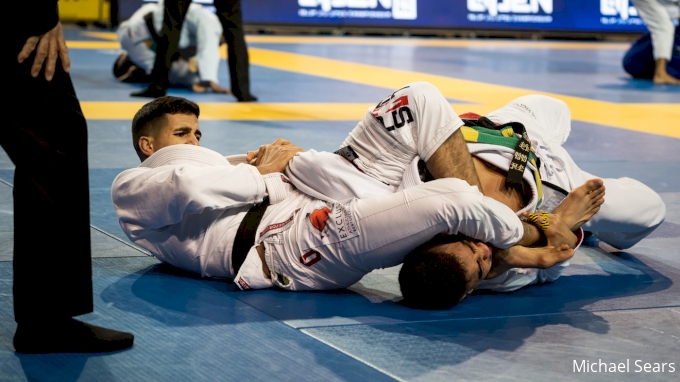 ---
Lightweight
Just as it was when Pans was originally scheduled in March, this lightweight division is stacked with talent.
Two of the top-ranked lightweights have registered: Lucas Valente and Edwin Najmi. We're also expecting to see AOJ berimbolo artist Johnatha Alves in his first major tournament since earning his black belt last year. Johnny Tama, Jonnatas Gracie, and Michael Liera Jr. have registered as well.
Marcio Andre, usually a featherweight, will be moving up in weight for this one after two Fight to Win contests against middleweights.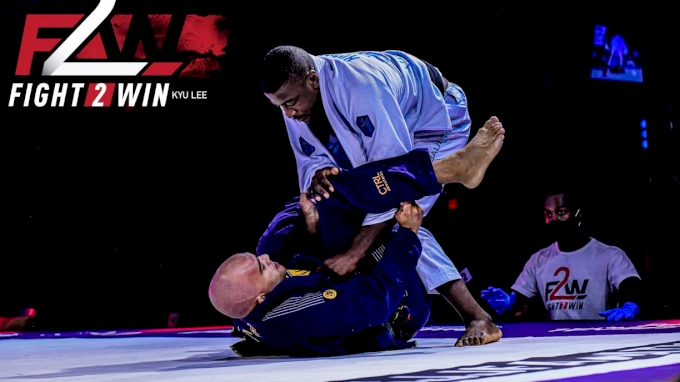 Unlock this video, live events, and more with a subscription!
Get Started
Already a subscriber? Log In
---
Middleweight
It's been a rough couple of months for Atos firecracker Ronaldo Junior. He's coming off of back-to-back sub-only losses. But he truly shines in major-league IBJJF brackets. He had a strong run at Euros in January before losing to Tommy Langaker via triangle. Langaker is out due to travel restrictions. Isaque Bahiense will also be unable to participate.
While this may appear Ronaldo's bracket to lose, he's not a shoo-in.
Last year's Pan and Euros Lightweight Champ, Levi Jones-Leary, has registered at middleweight. His complex guard could prove challenging for even the best guard passers.
But don't count out 2016 Pan champ Yago de Souza or Guthierry Barbosa, who won Pans at brown belt last year as a lightweight.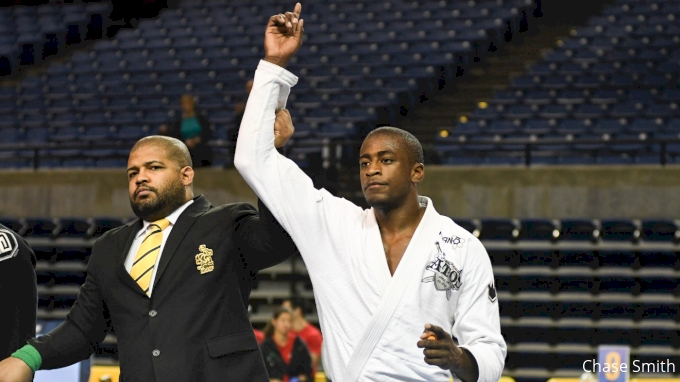 ---
Medium Heavyweight
This division is already shaping up to be one of the hottest of the tournament. Lucas "Hulk" Barbosa, Murilo Santana, Jake Watson, Manuel Ribamar, and Gabriel Almeida have all registered. A matchup between Ribamar and Almeida would normally appear a giveaway to the former. But Almeida's recent victory at Fight to Win 149 may give him some momentum if we see a fifth installment of that matchup.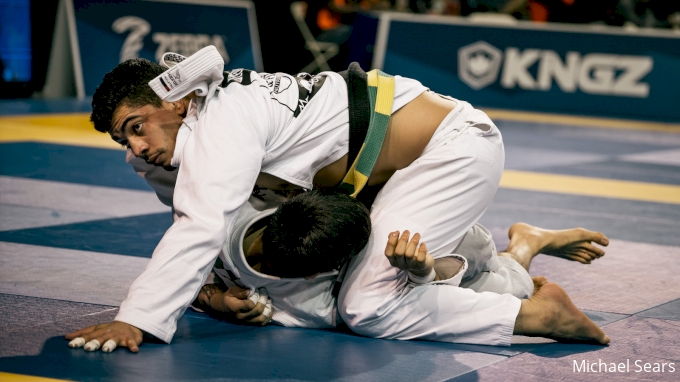 ---
Heavyweight / Super Heavyweight / Ultra Heavyweight
Some of the most prominent heavyweight and super heavyweight competitors won't be able to register for Pans due to COVID-related travel restrictions. That leaves those divisions wide open for new contenders to make their marks.
Kaynan Duarte and Leandro Lo are out, paving the way for Vinicius "Trator" Ferreira or Gustavo Batista to take home another major crown.
But perhaps the most exciting entrants to this division are Roberto Jimenez and his much lighter teammate Mikey Musumeci. Jimenez is having a breakout year and has demonstrated his ability to beat anyone. Three-time World champ, Musumeci will be in for a test, giving up at least 50 pounds to everyone in the filed.
Like Lo and Duarte, Nicholas Meregali and Patrick Gaudio are also unable to register, meaning Fellipe Andrew could carry on with his hot streak at super heavyweight. But he may have to put on a repeat performance against Keenan Cornelius, who is up from his usual heavyweight class. Devhonte Johnson is also stepping up from heavyweight, and could see a run-in with his former teammate, Aaron "Tex" Johnson, now representing Fight Sports.
Victor Hugo and Max Gimeneis are entered as ultra heavyweights.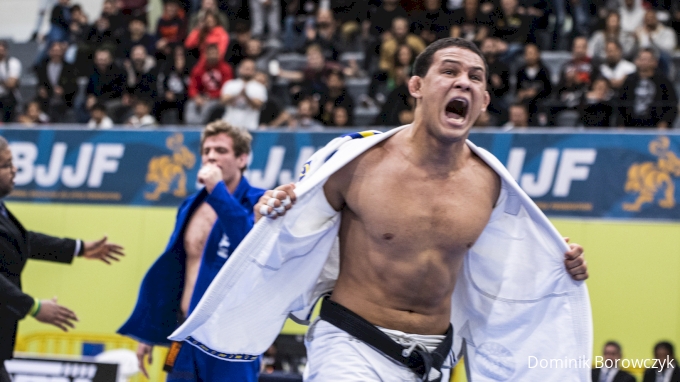 ---
Female Divisions
There are some exciting entrants that could shake things up in the rankings, including returning Pans champions and rookie black belts.
Janiana Maia and Vanessa Griffin will both be making their black belt debuts. We'll also see the highly decorated Nathiely de Jesus, and several top-ranked competitors including Jessica Swanson, Nathalie Ribeiro, Talita Alencar, Gabrielle McComb, and Jessica Flowers.
Noteworthy absentees include Ffion Davies, Amanda Monteiro, Ana Carolina Vieira, and Bianca Basilio, who will all be unable to participate due to travel restrictions.