Fight to Win 153
Official FloGrappling Predictions: F2W 153 - Grippo vs Nagai
Official FloGrappling Predictions: F2W 153 - Grippo vs Nagai
A stacked card is coming your way for Fight To win 153 – here's who's coming out on top.
Sep 25, 2020
by Chase Smith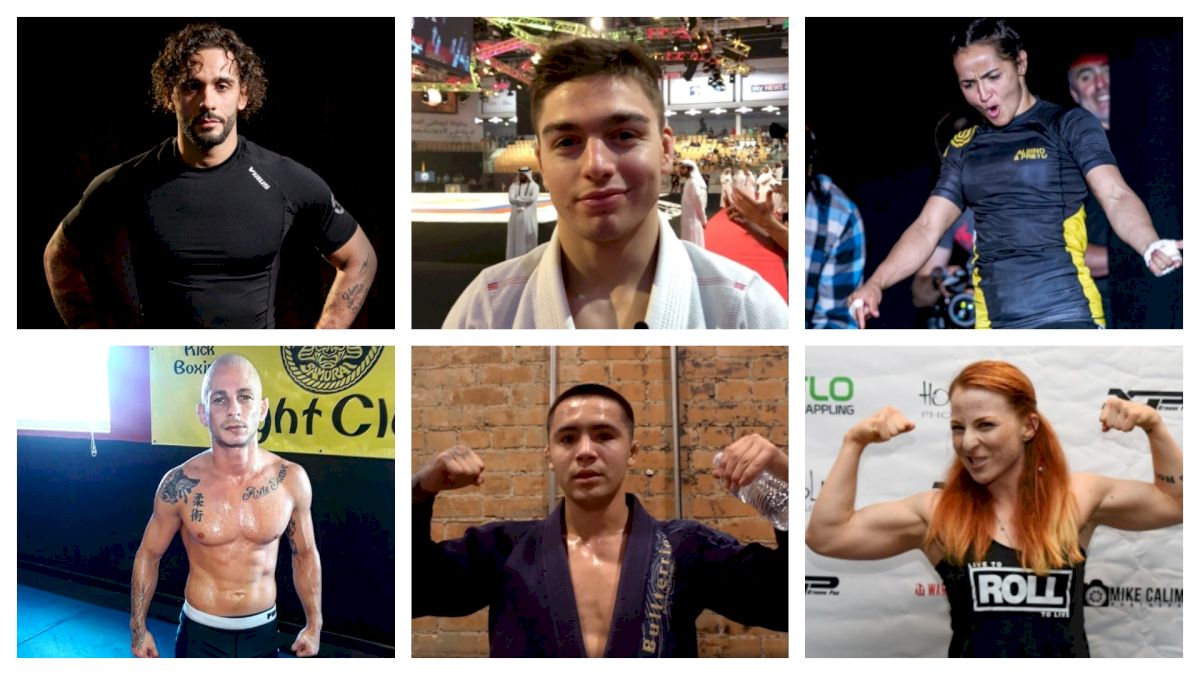 Unlock this article, live events, and more with a subscription!
Get Started
Already a subscriber? Log In
This weekend's edition of Fight to Win will include two no-gi title matches. Edwin "Junny" Ocasio will return to defend his bantamweight title against Marcelo Cohen, and Talita Alencar will square off against Heather Raftery for the women's no-gi flyweight belt.
In the main event, Gianni Grippo makes his return to competition for the first time in the COVID-19 era against the new blood in the lightweight division, Samuel Nagai.
Main Event: Gianni Grippo vs Samuel Nagai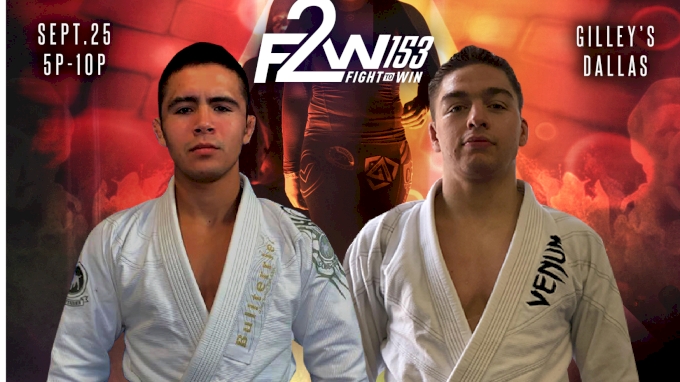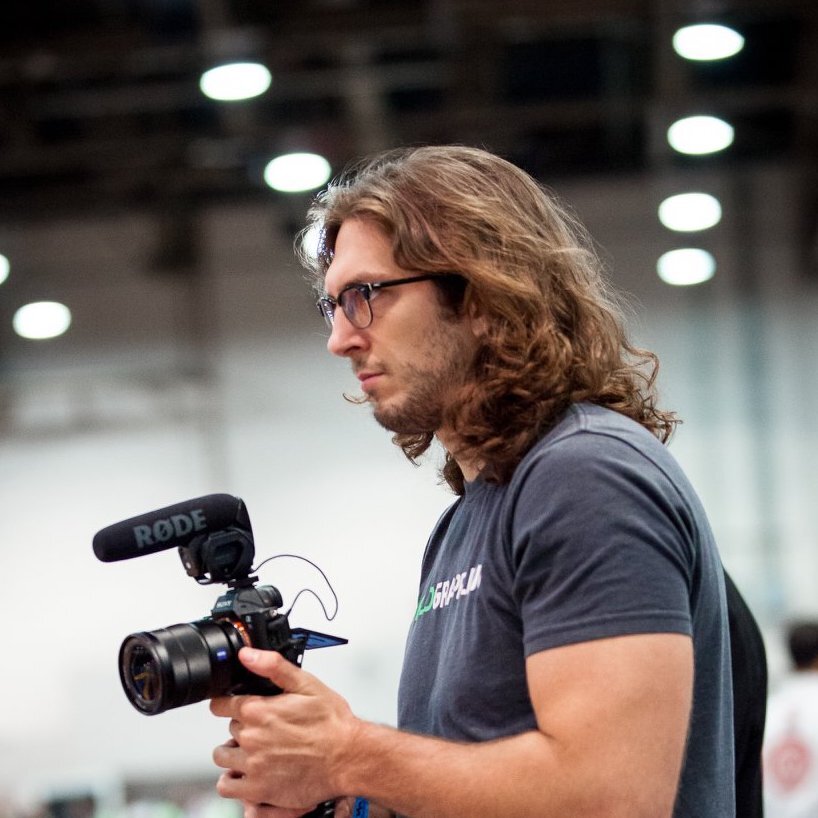 Reid: Love this main event. Gianni Grippo is always fun to watch and Samuel Nagai has been on a mission lately to take out as many elite black belts as he can in 2020. But will he do it?
Maybe someday, maybe even soon, but I still think Gianni will be able to give him problems with his hyper-flexible guard and inversion skills.
Should be a fun back-and-forth match but I see Gianni getting his hand raised. Nagai is the future, though.
Prediction: Gianni Grippo via armbar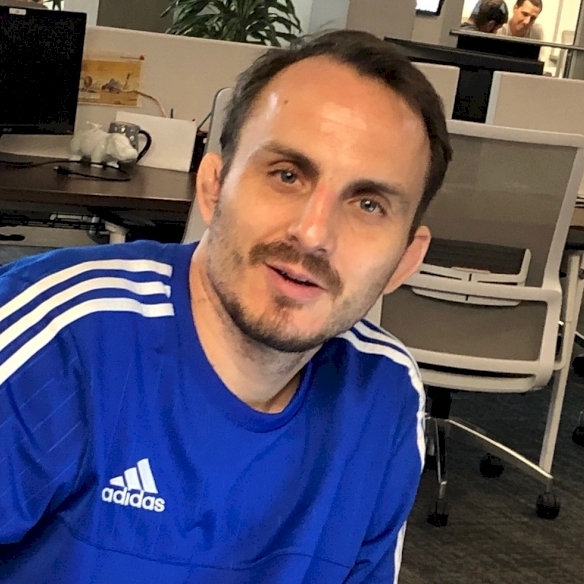 Michael: Nagai is going to be contending for a black belt world title eventually, but I think Gianni will be too much for him initially.
Everything changes under F2W rules though, and Nagai is a veteran of this ruleset after his run at brown belt.
I think Nagai takes a split decision based on submission attempts.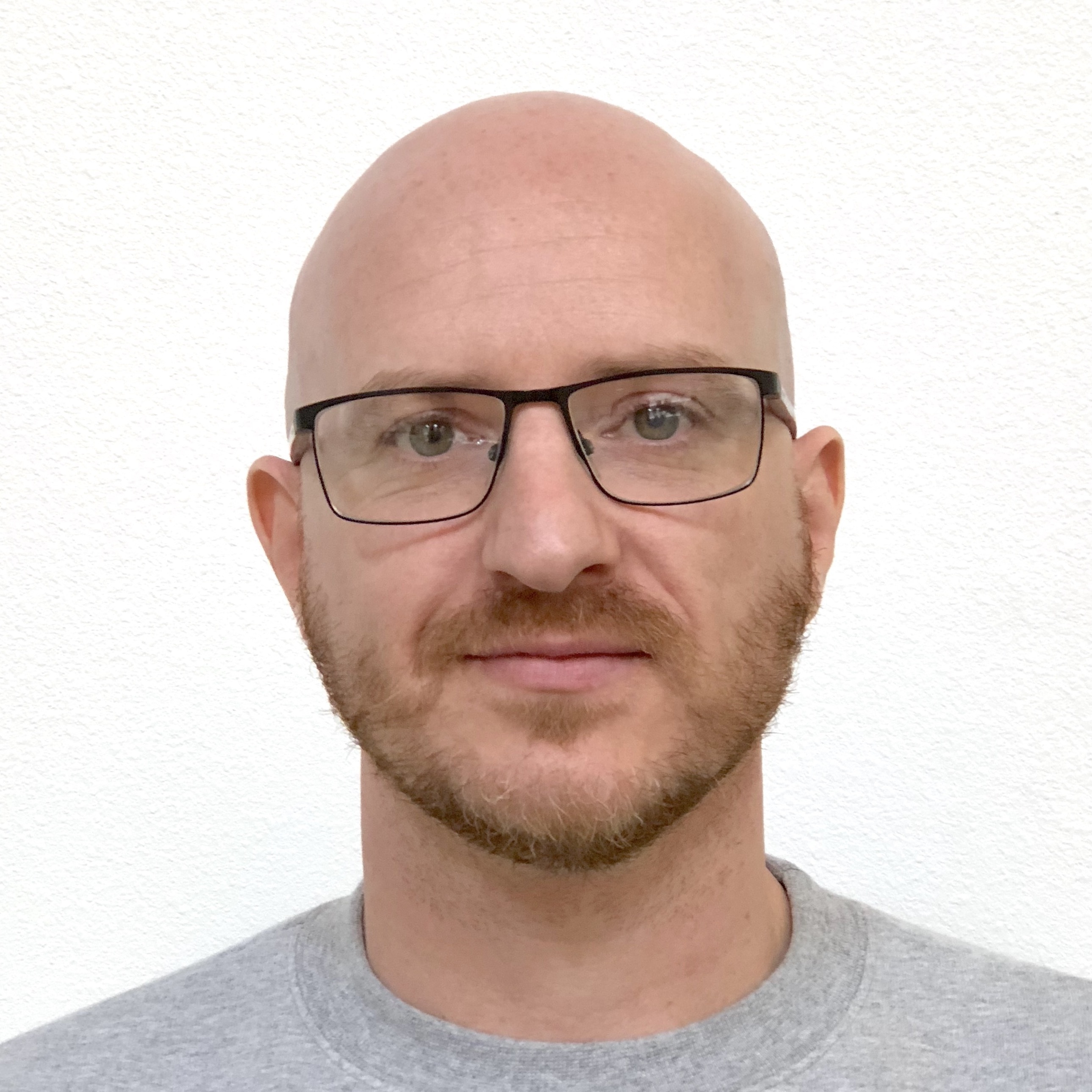 Hywel: Nagai is a brand new black belt and he's in at the deep end early in his career against Grippo, who at 28 years old and six years into his black belt career is now a veteran.
Gianni's credentials include three Pan gold medals, a No-Gi World Championship, and a gold medal at the UAEJJF Abu Dhabi World Pro.
Gianni is definitely the favorite, and a former FIght to Win champion – but let's not count out Nagai. He had a stellar brown belt career and is a natural finisher.
I will side with Grippo in this match – he's bigger, has been training consistently with his former rivals the Miyao brothers in New Jersey, and has a wealth of experience.
Prediction: Gianni via decision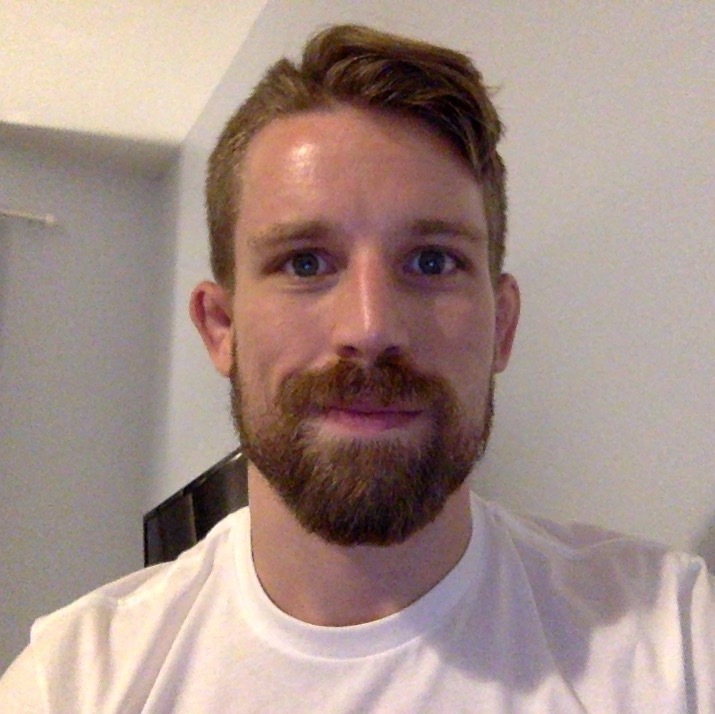 Corey: This is Gianni's first outing since February.
Meanwhile, Sam has been on a roll, particularly on the Fight to Win stage where he's adept in the ruleset. While Gianni is 4-0 in Fight to Win, that was before the scoring criteria became more explicitly pro-submission attempt.
While I think Gianni may have an edge in the positional battle here, Nagai may be able to edge out a win based on attacks.
Prediction: Nagai wins by decision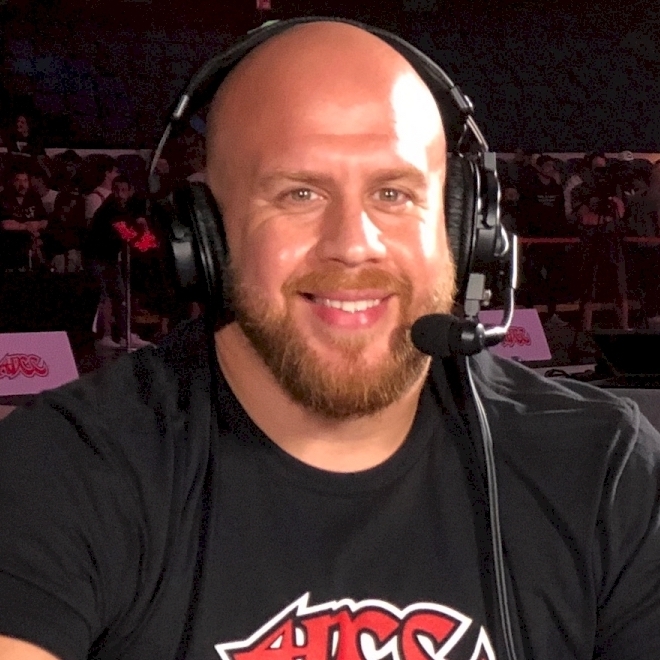 Riccardo: So good to see the Grippo back in competition. He has fought the world's best everywhere. And Samuel Nagai is making quite the name for himself. A very aggressive submission hunter who FIGHTS TO WIN!
I think this contrast of styles is going to be exciting. But I feel as though Gianni's experience will be the factor.
I Got Gianni Grippo winning by decision here.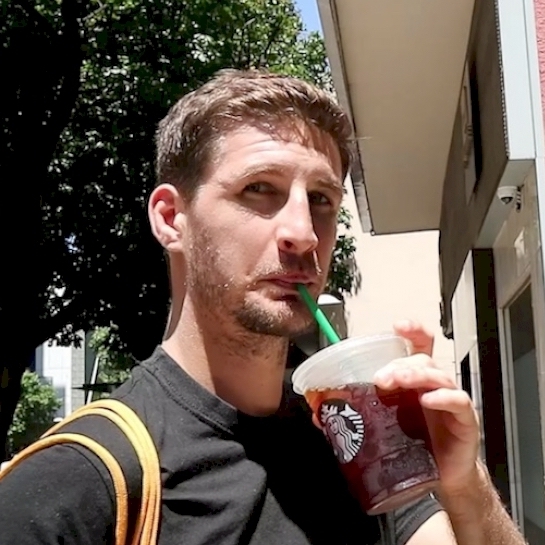 Chase: As Hywel and I mentioned on the WNO Podcast, Gianni Grippo is no longer the new kid on the block, and I believe he's going to come into F2W 153 with a little extra pep in his step in an attempt shut down the Sam Nagai hype train.
For his part, Nagai has proven to be one of those most exciting new black belts on the scene today, with stunning submission acumen and an exceptional pace.
I think Gianni's use of the 50/50 will slow the pace down and put him right where he wants to be, editing out a victory as he works to break Nagai down and pass the guard.
Prediction: Gianni by decision.
---
Co-Main: Junny Ocasio vs Marcelo Cohen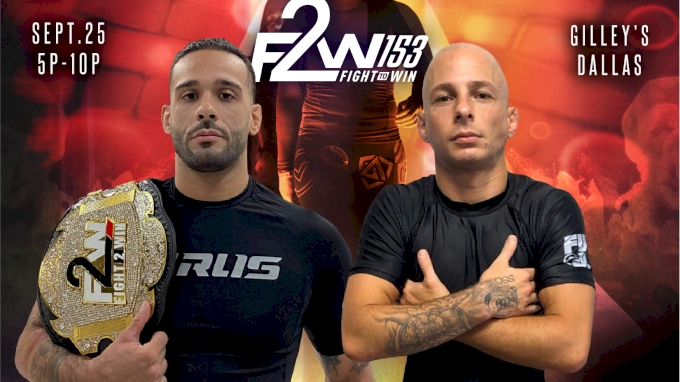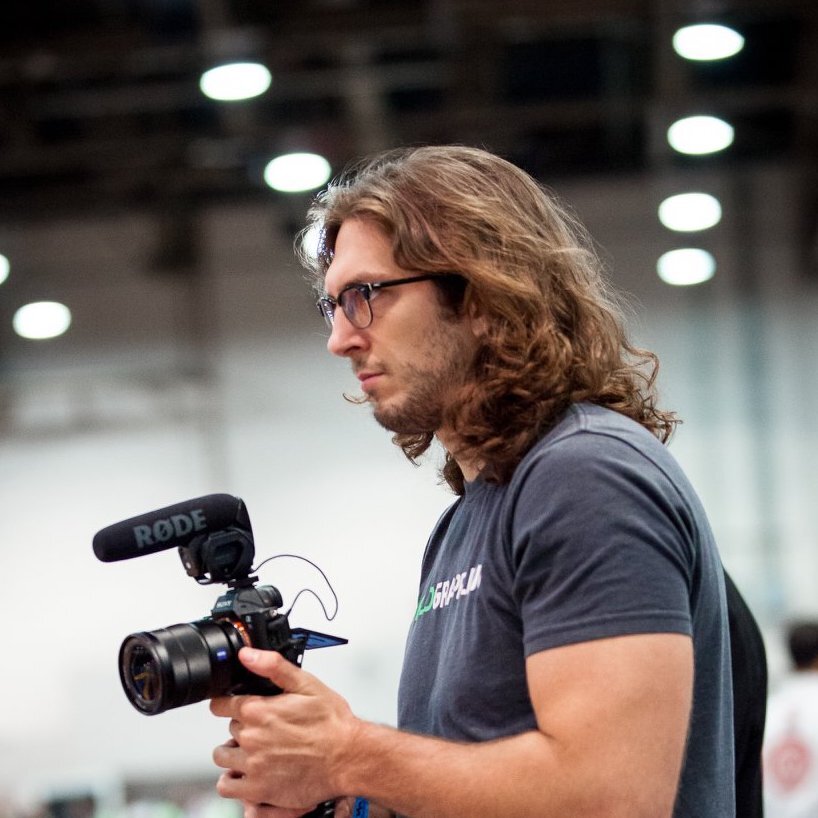 Reid: Junny Ocasio has been on a tear recently and unfortunately for Marcelo Cohen, I think he might be the next victim on Junny's list.
Cohen is as game as they come and has been in the game much longer than Junny but it feels like the Unity prospect is really putting everything together and it's his time to shine.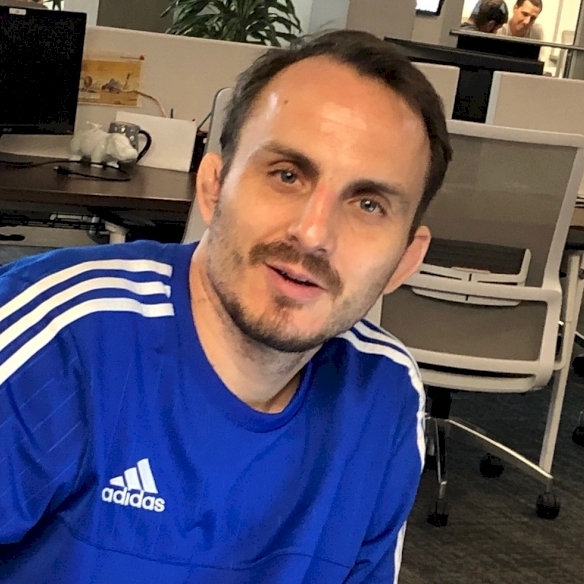 Michael: Marcelo Cohen is a very underrated grappler at this weight, but Junny is just on a roll right now.
I think this match turns into a leglock shootout, with Junny coming out winning by heelhook.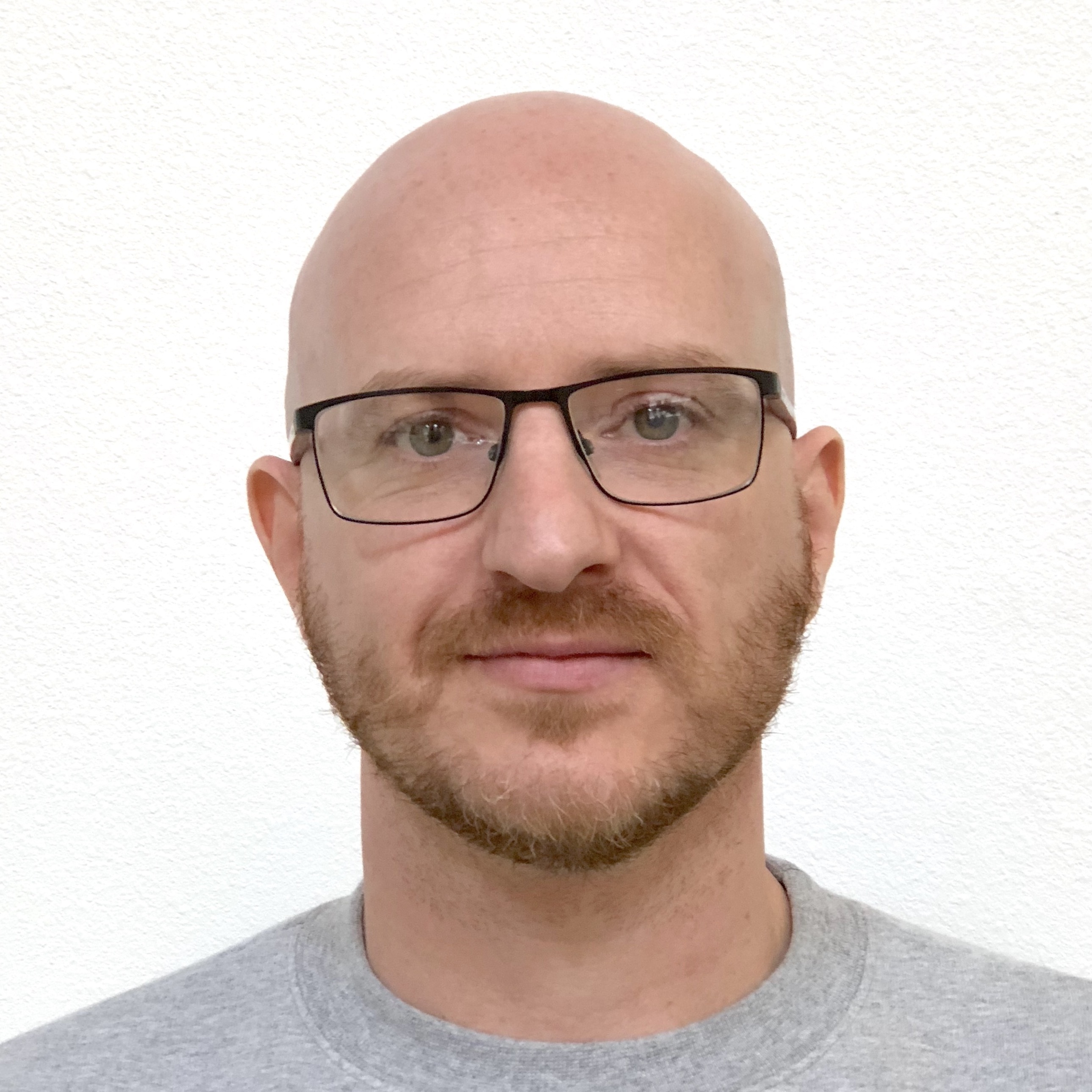 Hywel: As spirited and game as Cohen is, I see this being a lock for Junny. Cohen is a Pan No-Gi champ and Fight to Win veteran, but Junny is one of the hungriest sub-hunters in his weight class and his dangerous leglock game should see him get the tap.
Prediction: Ocasio via leglock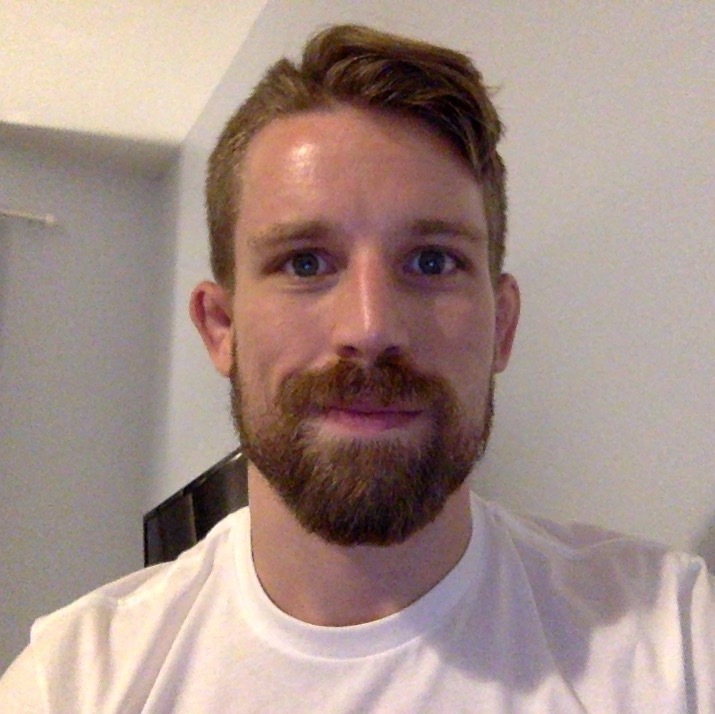 Corey: It's hard to bet against the champ in this one. Junny has been more active, he's rising in the rankings, and he wants to make a statement.
His last performance was underwhelming, so expect him to bring the smoke to Cohen. He'll have a clear edge in the leglocks, but I don't expect him to rely on those positions unless he needs to.
I have him winning via arm triangle off the pass.
Prediction: Junny wins by submission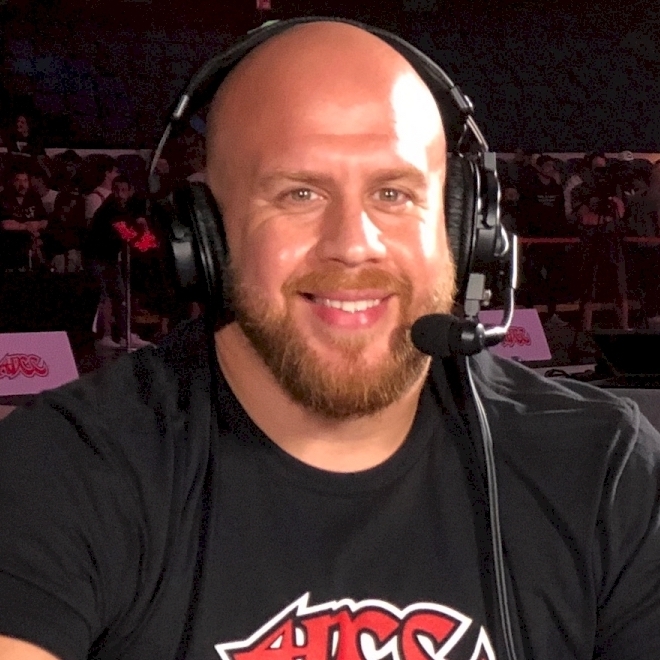 Riccardo: I'm a big Junny Ocasio fan. And this is gonna be a great test for him as Marcelo Cohen has a lot of experience and is LEGIT!
But, Junny has been just on a huge upward trajectory this last year.
A Unity Black belt with leglocks under Murilos direction is a SCARY thought.
I see Junny winning this match by submission.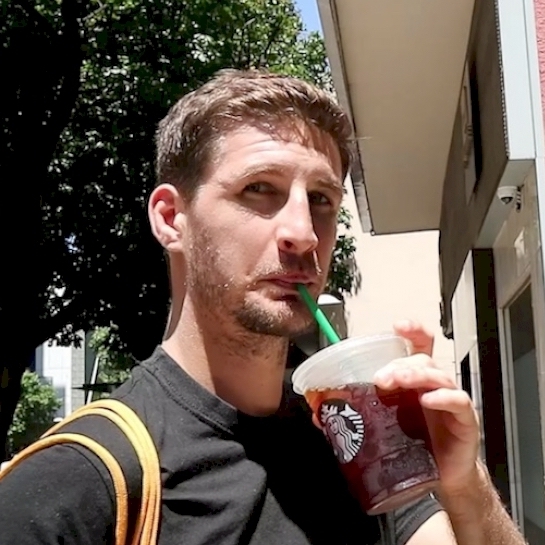 Chase: Marcelo Cohen is the dark horse in this match, but I think the black belt from Florida may surprise some people this weekend. A regular champ on the east cost sub-only circuit, Cohen is a seasoned competitor with a well-developed toolkit.
Will it be enough to take on F2W champ and leg lock machine Junny Ocasio? Maybe, but do I believe the winner will be determined in the opening exchanges.
Prediction: Cohen by decision.
---
Must Watch: Talita Alencar vs Heather Raftery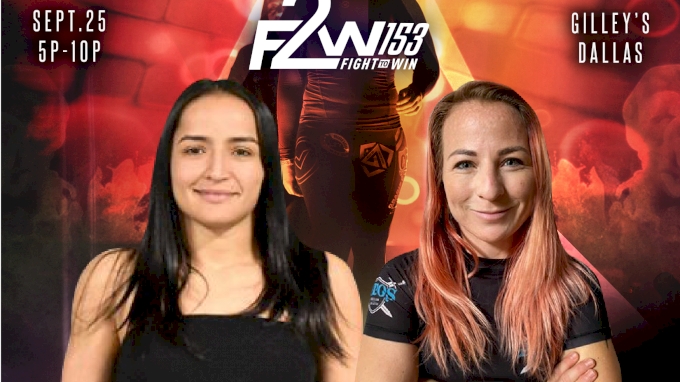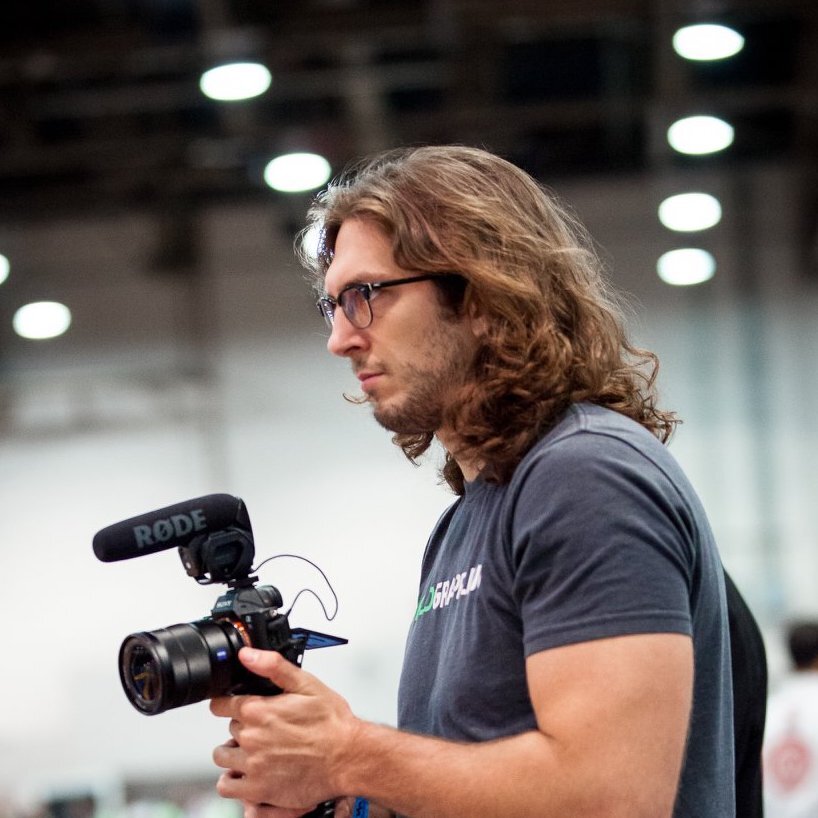 Reid: It's been a while since I've seen Heather Raftery on the mats and I'm happy to see her back. She draws a very tough opponent to return to competition with — Talita Alencar is not an easy match for anyone!
Talita is a Fight to Win veteran at this point and over the years she's learned how to win impressively in this submission-only ruleset; I expect her experience and tenacity to carry her to win here.
Prediction: Talita Alencar via choke from the back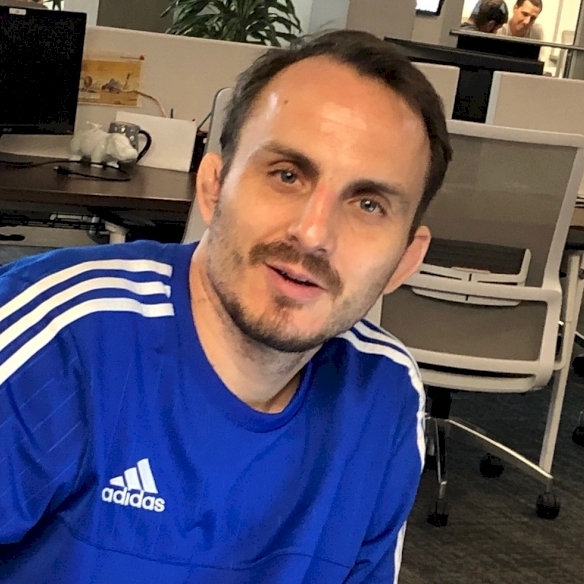 Michael: Talita lost a controversial split decision last time; I don't think she will leave this one as close. I think Talita passes the guard, maybe gets to the back, and takes a unanimous decision.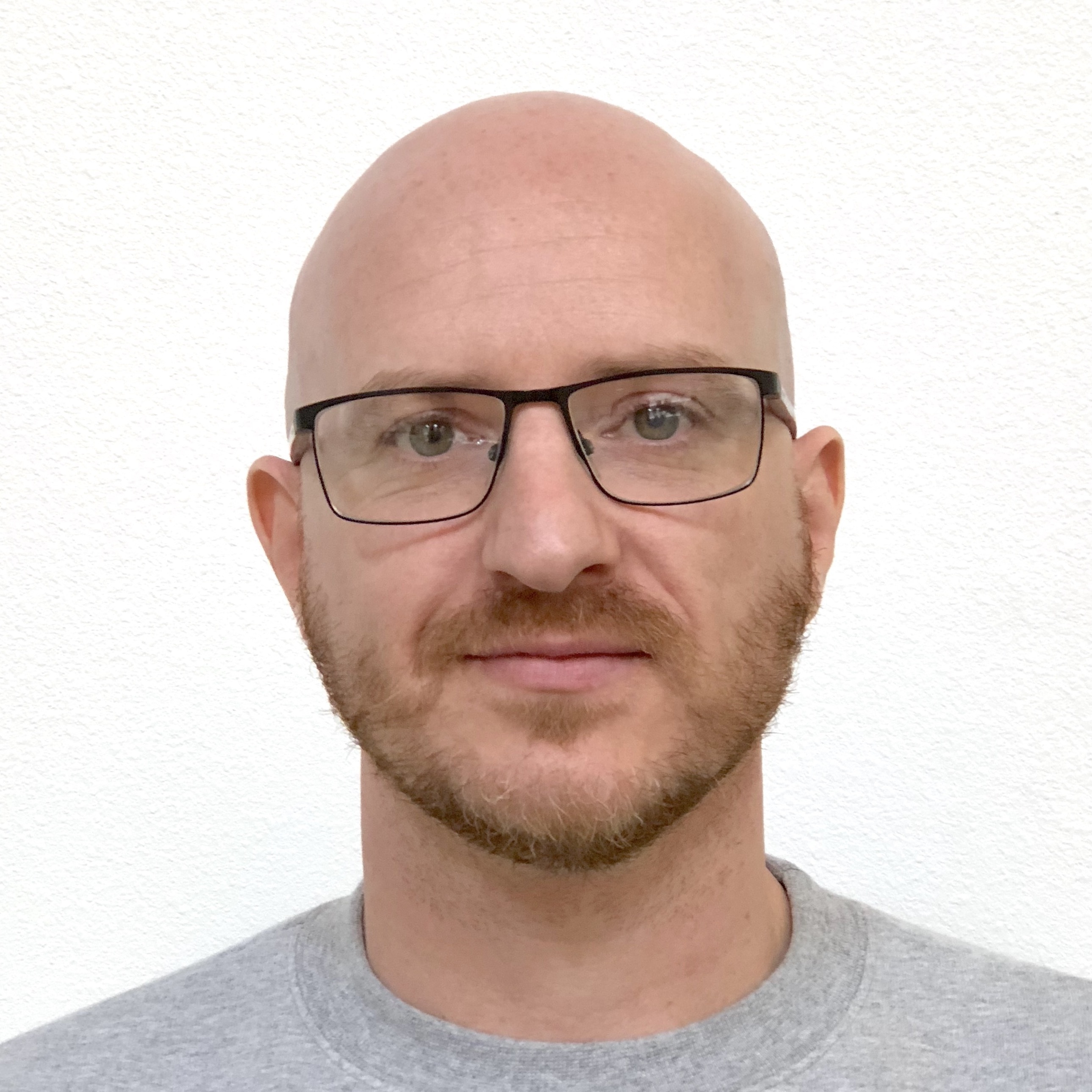 Hywel: Scrap time! This no-gi match should be a solid encounter between both gi and no-gi world champion Talita Alencar and the dangerous Heather Raftery.
Atos black belt Raftery has got a mean crucifix game that she uses to choke her opponents, but Talita is tough to catch out of position and is notorious for making any match a knock-down-drag-out brawl.
Alencar likes to push the pace, and I see her grittiness earning her the judges' attention.
Prediction: Alencar via decision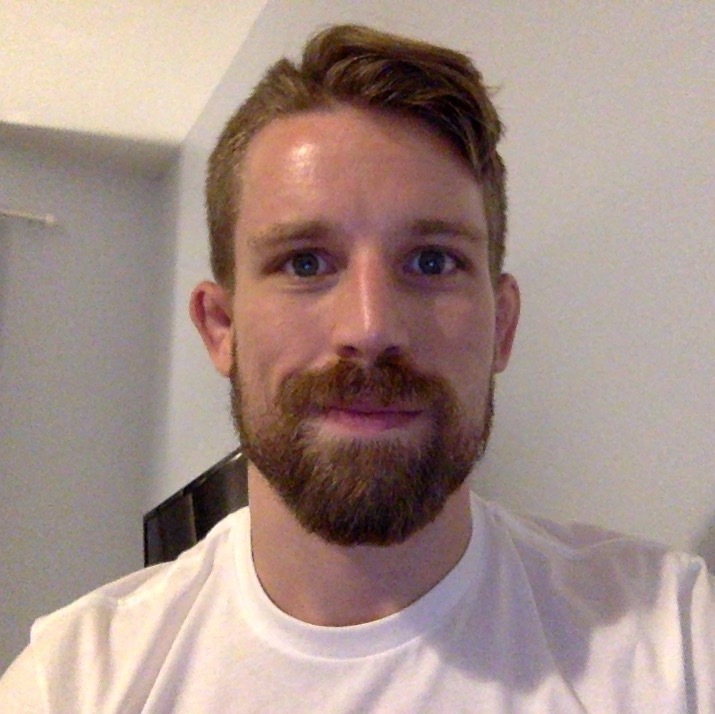 Corey: This match has all the makings for fight of the night.
Talita won the last run-in by a narrow margin, but it was a swarm of attacks from both athletes. I hope they let loose again in this one.
It's a tough one to call, but Talita's game is slightly more adaptive than Heather's, and I think she'll find more opportunities to create offense.
Prediction: Alencar wins by decision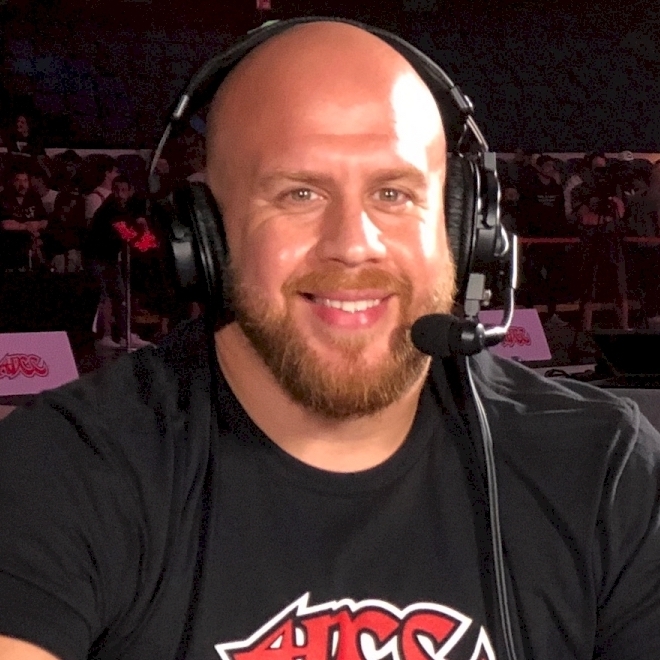 Riccardo: The women's match has all the makings of fight of the night. The Honey Badger Talita Alencar is a scrapper! And Heather Raftery will be happy to dance with her as she comes out of the toughest training rooms in the country.
I think if Talita is ON, and focused, she has all the potential to be the greatest female grappler ever.
But, Heather is going to push her and has some awesome attacks Talita better be ready for. But, I think Talita's experience is going to help her with this. She knows the Fight to Win stage, she knows how to win.
I see Talita Alencar winning this match by decision.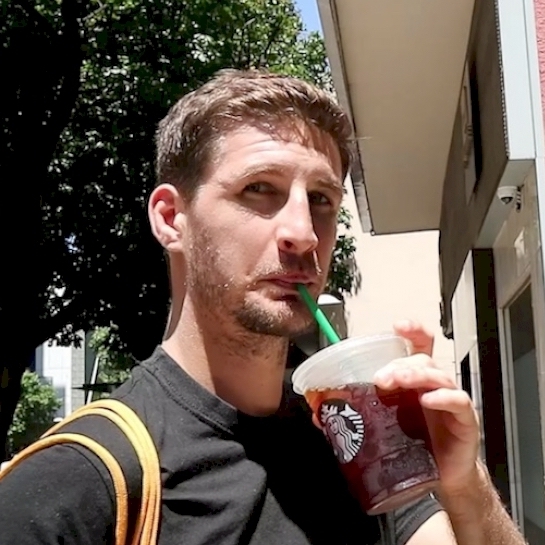 Chase: This should be a fun one. Two of the scrappiest fighters I know, I'm anticipating one long scramble until the bell whistles. Talita is a world champ an as game as they come, but Heather Raftery has some unique looks that may throw Alencar off her game.
Prediction: Talita Alencar by decision.