WNO: Gordon Ryan vs Matheus Diniz
Can These Underdogs Defy The Odds At WNO? Clay, Steele, Ramos & Geo
Can These Underdogs Defy The Odds At WNO? Clay, Steele, Ramos & Geo
These four competitors are going to have the deck stacked against them at WNO. What can they do to defy the odds?
Sep 29, 2020
by Corey Stockton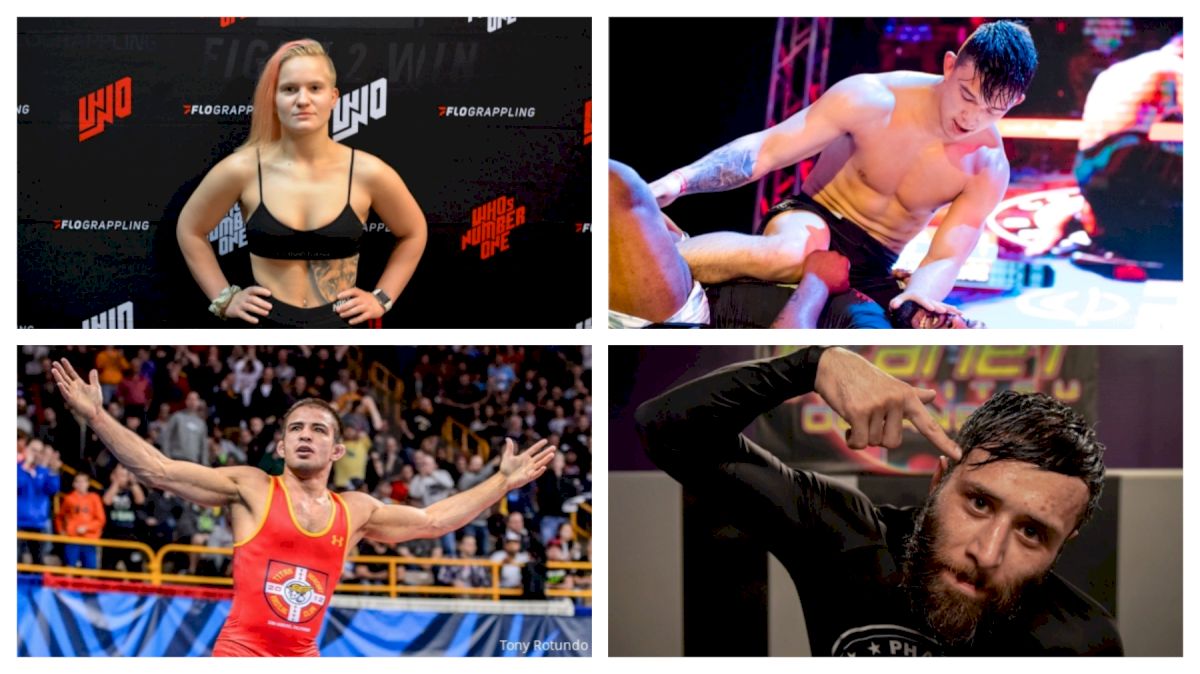 Unlock this article, live events, and more with a subscription!
Get Started
Already a subscriber? Log In
Many of the matchups at Who's Number One: Gordon Ryan vs Matheus Diniz have us wondering what is going to happen. For example:
What does Matheus Diniz have in his arsenal to subdue the submission machine, Gordon Ryan?
Whose offense will prevail in the guaranteed firefight between Craig Jones and Roberto Jimenez?
Other matches, however, have us pondering how the underdog could possibly surmount the challenge across the mat.
Elisabeth Clay, Tony Ramos, Kody Steele, and arguably even Geo Martinez are going to have the deck stacked against them on October 2. What can they do to defy the odds?
---
Elisabeth Clay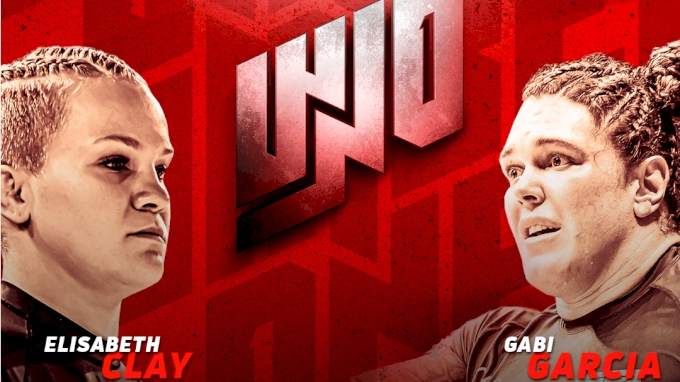 There are betting line underdogs, and then there are utter longshots. Lis Clay is clearly the latter against Gabi Garcia. But that's what makes this matchup so exciting.
Not many people expect Lis to win, and she knows it. But that may give her the incentive to put everything on the line. Simply taking a match against Gabi Garcia would have been impressive, but Lis called for the match. Now that she's gotten it, we can expect her best effort to add another upset to her record.
She's already proven she can overcome the odds with wins over Luiza Monteiro, Kendall Reusing, and Chelsah Lyons. Her impressive performances have earned the Ares brown belt the No. 3 spot on the women's over 62 kg rankings, just two places behind her upcoming opponent.
But Gabi is on a level all her own. She's a four-time ADCC world champion, a multiple-time IBJJF world champion, and — to her recollection — she hasn't been submitted since she was a purple belt.
It may be in Clay's best interest to attack Gabi's legs. But if her efforts fail, she'll end up pinned beneath Garcia's world-class pressure.
To understand what Lis will have to do to beat Gabi, it may be wise to look at Gabi's most recent loss from Fight to Win 121 in August 2019.
Watch: Gabi Garcia vs Nathiely de Jesus at Fight to Win 121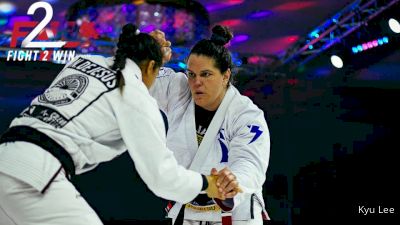 Unlock this video, live events, and more with a subscription!
Get Started
Already a subscriber? Log In
There are several caveats at play here.
This was a gi matchup, and Gabi was facing the No. 1-ranked pound for pound female gi competitor, Nathiely de Jesus.

This was under the Fight to Win ruleset, which explicitly rewards submission attempts as the primary scoring criteria.

Nathely is considerably taller than Clay, and used her long legs to her advantage to secure her armbar and triangle attempts against Garcia.
That said, all of Nathiely's was able to edge out a decision victory for being more offensive. Most of her attacks came late in the round when some of Gabi's explosiveness had diminished. At Who's Number One, Lis may find success if she is able to play defensively, and bring Gabi into the later stages of the 15-minute round. It's not an easy task, but her best opportunity could come if she can weather Gabi's early storm.
---
Tony Ramos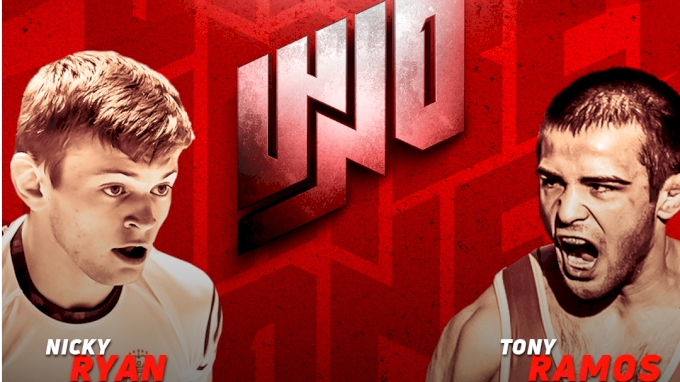 The underdog list may be unfamiliar territory for Tony Ramos in another context.
The former Iowa Hawkeye wrestler is an NCAA Division I wrestling champion and three-time All-American, and was selected for the US World Team twice.
But he's never competed in a submission grappling match, and he could be in for a rough welcome from Nicky Ryan. At just 19 years of age, Ryan has already appeared at ADCC twice, earning his second entry to the tournament by submitting each of his five opponents.
Tony isn't the first wrestler to dip his toe into the submission grappling world, but he's one of the boldest, as he's also getting his heels in. Earlier this year, we saw all star wrestler Bo Nickal withstand Nicky's older brother, Gordon Ryan, for upwards of 10 minutes before finally getting submitted via triangle. But that match had a restricted ruleset which prevented Gordon from pulling guard or applying heel hooks. That will not be the case in this match; all submissions will be allowed.
Watch: Tony Ramos Grapples With Dillon Danis In NYC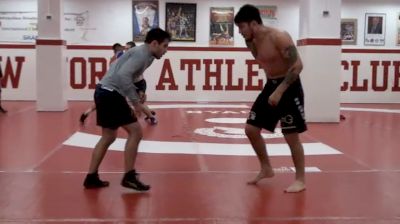 Unlock this video, live events, and more with a subscription!
Get Started
Already a subscriber? Log In
As long as Nicky is willing to wrestle, Tony has a shot at keeping him at bay. But the moment this match goes to the ground, Tony will have a whirlwind of attacks to contend with.
Of course, he'll have to worry about Nicky's leglocks. But that's not the only threat. Nicky Ryan is incredibly adept at taking his opponents' backs, and he has an underrated guard passing game.
Whether he scores a takedown or Nicky pulls guard, Tony's best option is to make this match physical. In Nicky's most recent loss at Who' Number One in June, he was stifled by the dynamic and forward-leaning top game of Tye Ruotolo. Granted, Ruotolo has been developing his guard passing for most of his life, but if Tony Ramos can use Ruotolo's energy and movement as a blueprint, he'll have his best chance at an upset victory.
---
Kody Steele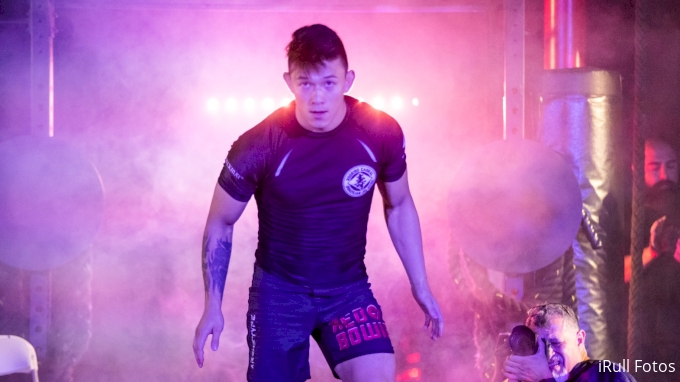 The newest addition to this WNO card will have his work cut out for him. Currently unranked, Kody Steele has been toeing the line between the middle of the pack and the top contenders at 77 kg. 2019 No-Gi World champ Dante Leon was in a similar position just a few years ago. But now he's among the top of his class.
Dante and Kody have a similar style. They each play a wrestling-heavy game with a keen eye for exposed necks, and they will each collect a leglock if the avenue is open. They are both explosive, and can often outlast their opponents with dynamic pace.
But the No. 4-ranked grappler at 77 kg, Dante has been able to make this style work against stiffer competition than Kody.
He's used it to submit a list of high-profile competitors, and he earned a major upset victory against Lucas Lepri at ADCC 2019.
Watch: Garry Tonon vs Dante Leon At WNO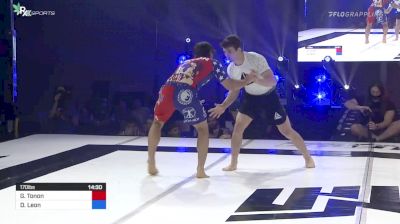 Unlock this video, live events, and more with a subscription!
Get Started
Already a subscriber? Log In
That being said, Dante's most recent loss was against an icon of dynamic wrestle-jitsu, Garry Tonon. Essentially, Tonon spent 15 minutes besting Dante at his own game. It was far from a one-sided match. Dante had his share of opportunities. But Tonon was more frequently one step ahead, forcing Dante to scramble out before scrambling in.
Kody may want to play a similar game if he plans on toppling Dante. Leon is great at accelerating on his own terms. But if Kody can take authority and dictate the pace for the length of the match, he may be able to steal from Dante the momentum he needs to establish his offense.
---
Geo Martinez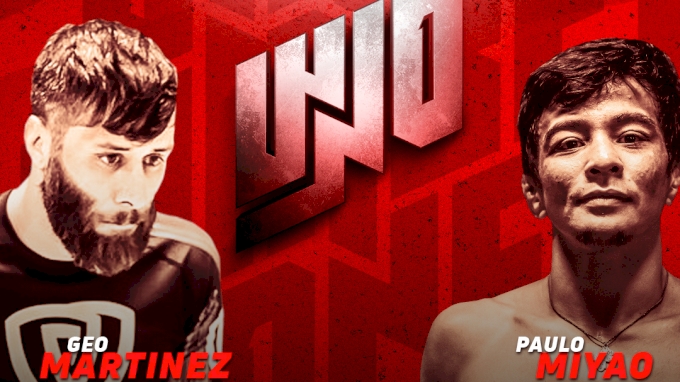 It's hard to call Geo Martinez an underdog. He's made three appearances at ADCC and is a multiple-time EBI champion. His competitive credentials aren't pointing against him, but his specific history with his WNO opponent is.
Geo has crossed paths with Paulo Miyao twice, and he lost on both occasions. He demonstrated shades of offense during their most recent encounter at Kasai Pro 4, but that was nearly two years ago.
Watch: Geo Martinez vs Paulo Miyao at Kasai Pro 4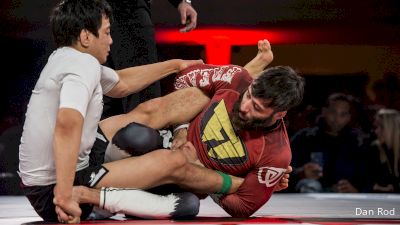 Unlock this video, live events, and more with a subscription!
Get Started
Already a subscriber? Log In
If Paulo Miyao's no-gi game appears impossible to contend with, it is at least somewhat predictable.
He will ensure he is the first to pull guard.
He will insist on staying in the bottom position unless his A-game fails.
He will use K Guard inversions to create opportunities for back control and leg entanglements.
Paulo's guard is nearly impossible; and when he is playing guard, Miyao is able to create pressure by spamming threatening attacks. That could be a problem for Geo once again.
With that in mind, Geo may want to play defensively just long enough that Paulo loses interest in his back control and leglock setups. If Miyao comes to top position, he will likely play his heavily favored body lock passing. This may be Geo's best opportunity to create offense against Paulo, as he has proven that his flexible Rubber Guard can function against Paulo's passing.
While he was only able to create that opportunity at the very end of the Kasai match, he'll have more time to work in the 15-minute Who's Number One match. And if he can incentivize Paulo to play a top game, he'll have his best opportunity for his first win against Paulo Miyao.