These Four Brand-New Black Belts Are Poised To Disrupt Jiu-Jitsu In 2021
These Four Brand-New Black Belts Are Poised To Disrupt Jiu-Jitsu In 2021
This week, Dream Arts coaches promoted Lucas Gualberto, and the three Munis brothers — Erich, Anderson, and Alex — to black belt.
Sep 30, 2020
by Corey Stockton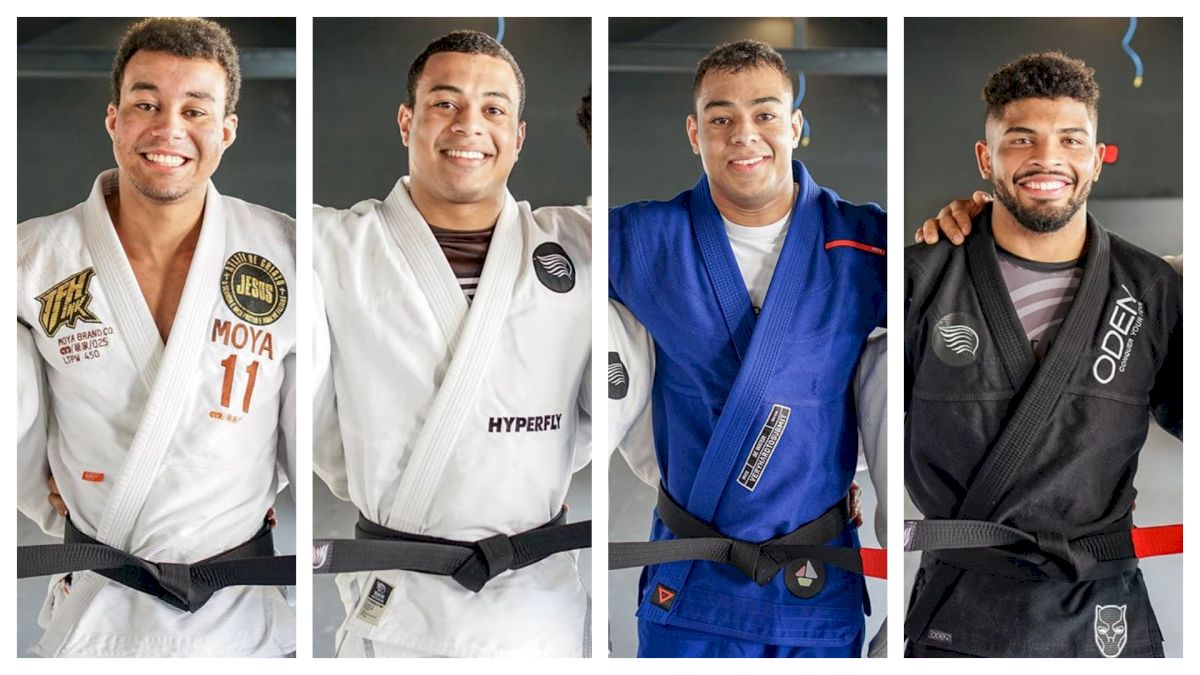 Unlock this article, live events, and more with a subscription!
Get Started
Already a subscriber? Log In
Four top-ranked brown belts, including the pound-for-pound No. 1, will expect to shake up the black belt rankings next season.
This week, Dream Arts coaches Isaque Bahiense and Gabriel Figueiro promoted Lucas Gualberto, and the three Munis brothers — Erich, Anderson, and Alex — to black belt.
All four were ranked in the top four in their respective weight classes at brown belt, while Erich Munis was also the No. 1 pound-for-pound brown belt.
The Dream Arts standouts join a list of athletes who were expected to earn their black belts after 2020 Worlds. With that event currently canceled, several top-ranked brown belts have been pushed ahead.
Erich and Anderson won their respective purple belt divisions at Worlds last year, and they closed out the open weight bracket together. Erich also earned double gold earlier this year at Euros. Gualberto won bronze as a brown belt at 2019 Worlds behind Jonnatas Gracie and Jackson Nagai, both of whom have already been promoted to black belt.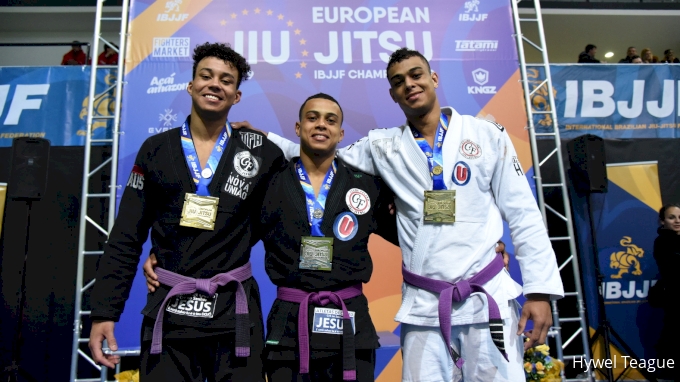 The Munis brothers at 2019 IBJJF Euros
Now that Erich has leveled up, Tainan Dalpra should be considered the top-ranked brown belt, but he won't likely spend much time atop that list. AOJ coach Gui Mendes said he would likely promote Dalpra soon.
Unlike Dalpra, the Dream Arts athletes are based in Brazil, meaning they won't be able to compete at the belated IBJJF Pan Championships next week due to travel restrictions. Their IBJJF black belt debuts will likely be delayed until 2021, as no South American open tournaments are currently on the schedule.
It will be interesting to see how each of these athletes fits into their new divisions when they return to competition. Anderson Munis, for example, will be walking into the weight class dominated by Nicholas Meregali, Fellipe Andrew, and Patrick Gaudio. This division is capable of swallowing Anderson if he doesn't earn early success.
It's a different story for the former top dog at brown belt. Erich Munis is entering into a heavyweight division that is amid a turnover. While Kaynan Duarte still reigns supreme in the division, many of the top-ranked heavyweights are nearing the end of their competitive careers. As a result, newcomers to the division such as Roberto Jimenez are having breakout success. Erich could find a high seat in the rankings if he's able to prove himself against some heavyweight veterans.